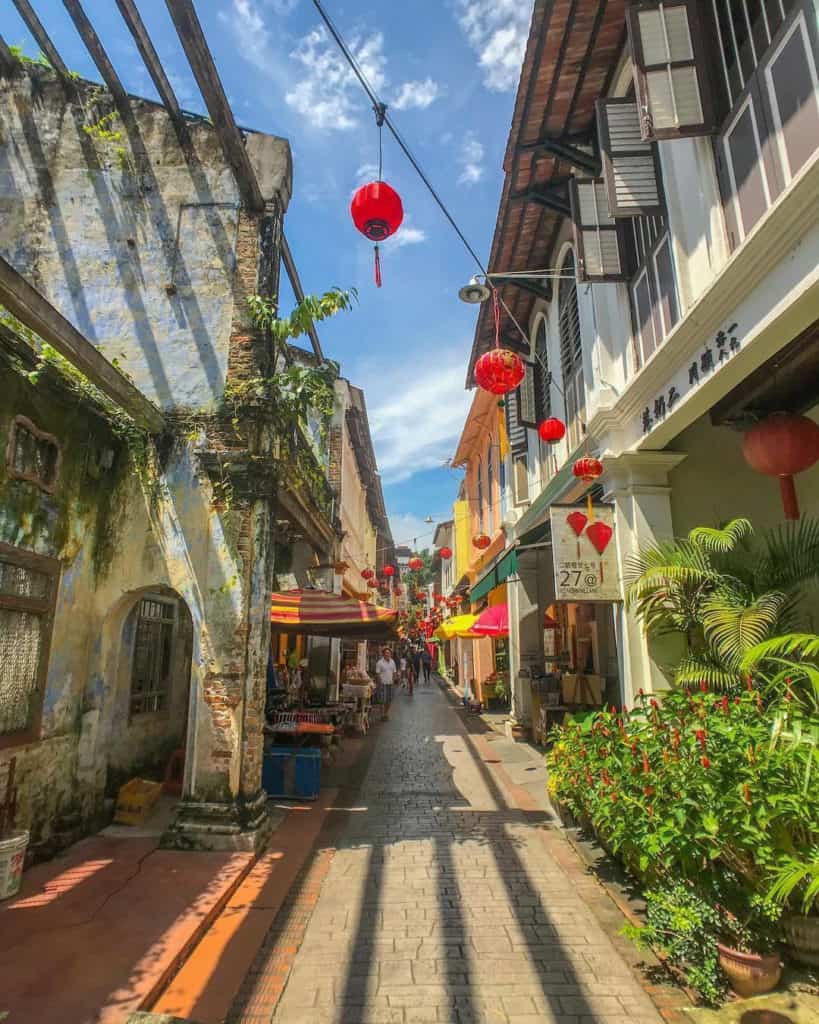 Have you heard of Ipoh? This little central Malaysian town in the heart of the country's Perak district was voted by Lonely Planet as being one of the best weekend travel destinations in Asia. For now though, Ipoh still remains relatively off the beaten path.
Wandering around the streets of quaint Ipoh reminded me of a setting from a Hayao Miyazaki movie. The city's old town district is comprised of narrow alleyways filled with ramshackle buildings, coffee shops and beautiful pieces of street art depicting scenes of local life.
The Ipoh food scene is also beginning to emerge in a big, big way – almost to the extent that Ipoh is starting to rival Penang as the foodie capital of Malaysia.
With many famous Malay delicacies originating in the region, and plenty of excellent dishes to try locally, Ipoh is a great place to spend a day or two while travelling through Malaysia.
How Long to Spend in Ipoh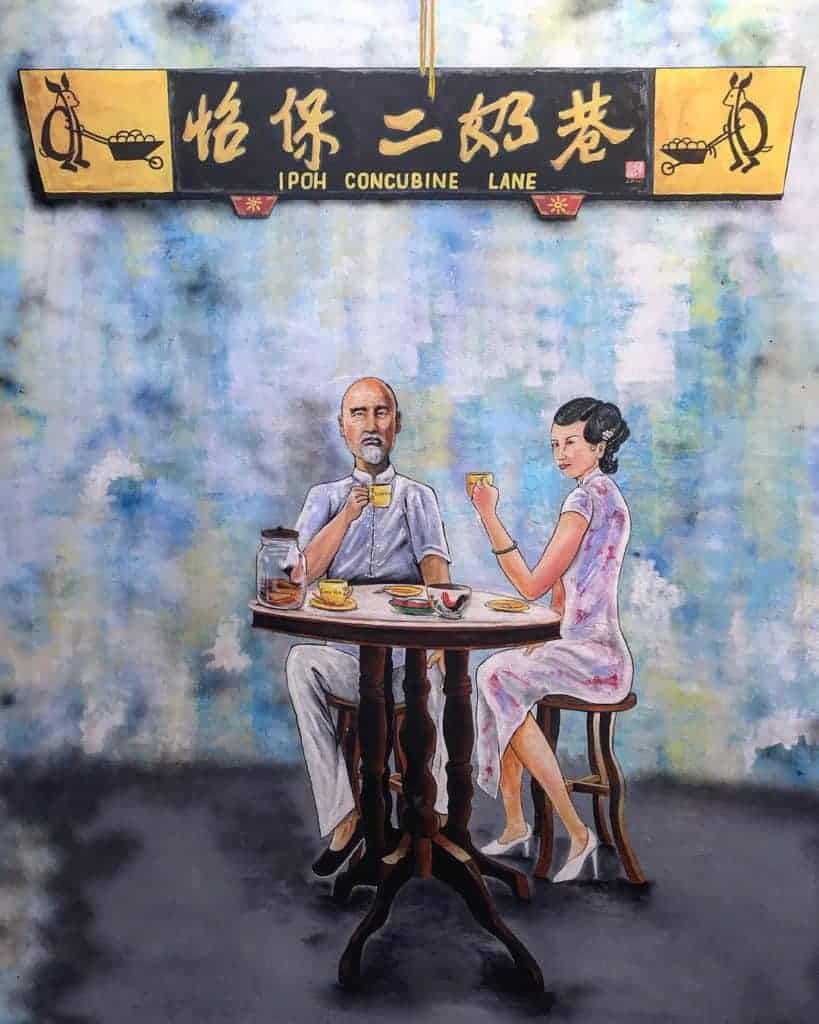 I actually spent a week in Ipoh because as a Digital Nomad, I had to spend some time working while I was in the area. This was great for me because I got to discover all of Ipoh's cute coffee shops, nooks and crannies, but honestly you only really need to spend a day or two in Ipoh to get a good feel for the town.
Enjoy admiring the local street art, taking photos of the quaint buildings and drinking white coffee at kedai kopi stores and then venture onwards. I would advise to spend one day exploring Ipoh centre and another visiting the nearby attractions (Kellie's castle, the Sam Poh Tong cave temple, etc).
When to Travel to Ipoh
Obviously with Ipoh being in the very heart of southeast Asia, it is pretty hot all year round. The Perak region, like most of the Malaysian peninsular, experiences a tropical, humid climate. That said, some seasons can be more bearable than others – particularly if you are not used to the humidity.
Spring (March to May)
Conditions in Ipoh and Malaysia during the spring months are pretty hot and humid. Expect temperatures between 33 and 38 degrees celsius. Rainfall happens occasionally though not nearly as often as during the winter months.
Spring is actually the shoulder season in Malaysia and at this time, Ipoh really does not see a lot of tourists. Consequently, this is a great time to travel to Ipoh as hotels, flights, and overall travel expenses are lower.
Summer (June to August)
The summer months in Malaysia are among the hottest. With that said, the conditions are very similar to during the spring, though occasionally tipping over the 40 degree celsius point.
This is peak travel season in Malaysia with hotels and flight operators showcasing their premium prices. Malaysia is an affordable country to travel to anyway, but if you can possibly visit in spring instead, try it.
Autumn (September to November)
Temperatures start to dip during Autumn in Ipoh. Expect temperatures around the early thirties in terms of degrees celsius. Obviously this is still hot, but slightly more bearable!
Rainfall happens more often during the Autumn months (10-15 days of the month) bringing the heat down a little. Just like Summer, Autumn is another peak season for travelling to Ipoh and so, hotel prices are at their highest.  
Winter (December to February)
The winter months are monsoon season in Malaysia and the entire country experiences greater than average rates of rainfall during this time. With that said, the rain is not constant – perhaps just a short thunderstorm lasting for an hour in the afternoon.
This can actually be a good time to travel to Ipoh and Malaysia since the presence of rain brings the temperatures down somewhat.
Things to Do in Ipoh
From food, art and culture, to nature and history, Ipoh has a little something for everything.
Stroll Down Concubine Lane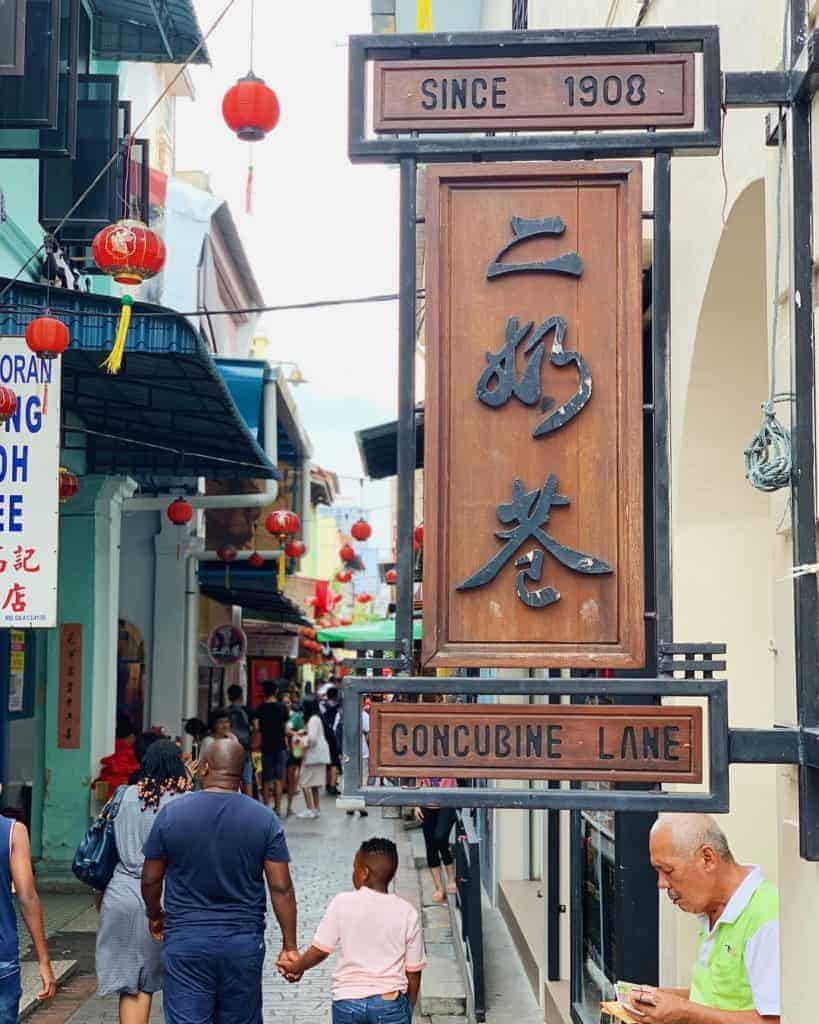 Concubine Lane is the beating heart of Ipoh's old town. The narrow, uneven street also has an interesting history behind being awarded its obscure name.
Dating back to 1908, popular local folklore states that the name stems from the fact that Chinese and British officers would keep their mistresses in this area!
Today, the old lane is brightly decorated and filled with boutique stores, hawkers stalls and street vendors selling everything from fresh, fragrant flowers to cotton candy.
Over the past two years, Ipoh old town has undergone major transformations. Concubine lane feels a little touristy but is charming nonetheless.
It is worth also stopping by the two other Concubine lanes that run parallel to the main strip. They are "The Wife Lane" (Lorong Hale) and "The First Concubine Lane" (Market Lane/San Nai Xiang).
The latter two lanes have retained their gritty authenticity, filled with antique stores and mechanics workshops.
Eat Nasi Ganja at Yong Suan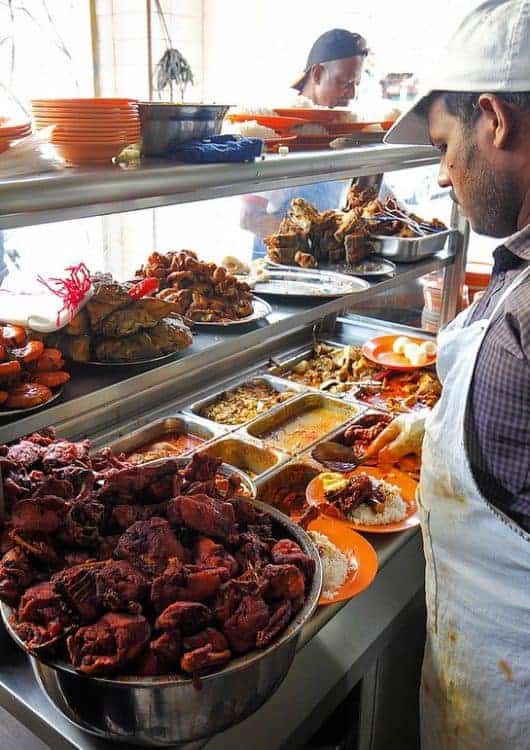 Nasi Ganja is a beloved delicacy in Perak and the locals will tell you that the best place to try this famous dish is at Yong Suan restaurant. In case you were wondering, nope, there is no marijuana inside the dish, though it has been awarded its name on account of how addictive it is!

Nasi Ganja consists of beautifully marinated fried chicken served with the "addictive" rice and a selection of fresh vegetables, curries and chutneys.
Yong Suan is so popular among the locals that if you stop by here at lunch time, there is guaranteed to be a queue snaked all down the road and around the block! Fortunately this is just for people wanting to take away and so you can skip this by dining inside.

It was a little spicy for me but I am happy I had the experience of eating here. A local friend advised me to visit Yong Suan and after speaking to many Malaysians in Ipoh, they all confirmed that I had tried the very best nasi ganja. I was the only tourist dining there, I would definitely recommend giving it a try!
Pay Your Respects at Sam Poh Tong Cave Temple
Sam Poh Tong is a beautiful Chinese Buddhist temple situated just 5 km south of Ipoh. If you thought that Batu Caves were impressive then prepare to be blown away by Sam Poh Tong.
This site is rumoured to be the largest cave temple in the country with dozens of grand Buddha statues scattered in and among the stalactites and stalagmites.
Rumor has it that the Sam Poh Tong temple was discovered in the 1800s by a Chinese monk who was passing through Perak and felt that the cave was a nice place to meditate.
To this day, many Buddhist monks and nuns still inhabit the complex. From the entrance, you have excellent views over Perak and Ipoh.
Tread The Ipoh Street Art Trail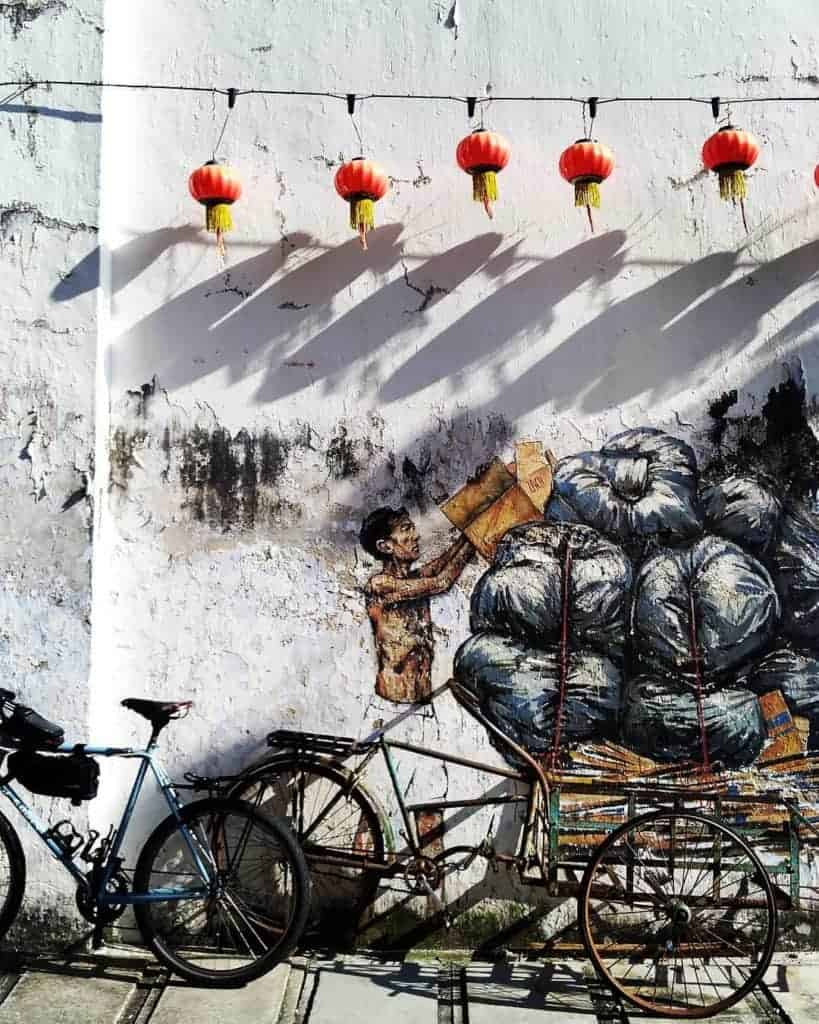 Beautiful murals and street art pieces can be found all over Malaysia. Penang in particular is renowned for its graffiti. However, whereas you might have to line up to take photos of street art displays in Penang, Ipoh is relatively non touristic and so you often have the paintings to yourself!
You could easily dedicate an entire morning to going on an artsy treasure hunt to discover the most inspiring pieces – some of which cover whole walls of buildings and local establishments.
Of course, the benefit of embarking on an Ipoh Street art trail is also the nooks, crannies and various neighborhoods of the city that you get to uncover as you journey around.
A lot of the notable Ipoh Street art was created by the Lithuanian artist Ernest Zacharevic aka the artist responsible for most of the wonderful paintings in Penang. His art has a distinct style because it is effectively "3D" enabling travellers to interact with it.
An example of a Zacharevic piece in Ipoh is the charming image of a local family sitting down to eat noodles which actually features a little stool adjacent to it for you to join in the meal time!
There are several Zacharevic pieces to uncover. They can be found using this Ipoh street art guide.
Also worth visiting is the Ipoh mural alley which showcases the adorable works of locals of all ages and was established by Eric Lai  a local school teacher that was inspired by the work of Zacharevic. Like Zacharevic, Lai's art project focuses on showcasing multicultural Malaysia in a fun and playful way.
Visit Gua Tempurung
Gua Tempurung is well worth a visit if you have a relaxed schedule and a little more time in Ipoh. The cave is close to Gopeng town, which is also an interesting spot to stop for a bite of lunch.
Gua Tempurung is one of the largest caves in peninsular Malaysia and although it does not contain a temple as many of the cave sites in the country, its grand caverns  are one of the major attractions in themselves.
It's possible to take the bus from Ipoh to Gopeng and participate in one of the daily tours that run through Gua Tempurung.
Embark on a Self-Guided Walking Tour of Ipoh
It is possible to pick up free maps at the Ipoh Information Centre and follow self-guided routes around the most important scenes in the city – from the most famous street art, to impressive British colonial architecture.
Eat Brunch at a Kitschy Cafe
The white coffee places are one attraction of Ipoh, but so too are the more traditional style independent coffee stores perfect for escaping the Southeast Asian monsoon like rain in order to people watch and enjoy a slice of carrot cake.
Ipoh old town in particular is home to many quirky and eclectic places that seem almost as though they were made for Instagram.
As a Writer that spends most of her time working in coffee places, I love to seek out these kind of spots. I have outlined some of the cutest places below that are well worth checking out:
Auds
De Cafe & Guest House
Burps & Giggles
Plan B
STG Tea House
By the way, fellow coffee lovers will be pleased to discover that Lonely Planet named Ipoh as being one of Asia's top three coffee towns!
Try the White Coffee
Coffee culture is huge in Malaysia. Not only are there plenty of kitschy coffee shops scattered throughout the country, white coffee is a Malay tradition that soared to national fame from its humble beginnings right here in Ipoh.
Malaysian white coffee is not actually white, but named that on account of the frothy white colour that the coffee achieves once milk is added. The coffee is created by roasting the beans with margarine and then adding condensed milk and sugar.
White coffee is known for being very sweet, and the servers will ask you if you would like your drink prepared a little less sweet, but I personally liked the usual taste.
As you travel around Malaysia, you will notice "Old Town White Coffee" branches scattered around the country – the original of which is in Ipoh and worth calling in to.
The traditional white coffee shops are sort of canteen style and have a charming atmosphere. The specific flavours of the coffee varies depending on where you are drinking it, however some of the best spots to check out while in town are:
Ah Chow
Sin Yoon Loong
Nam Heong White Coffee
Xin Xiang Er
For more caffeinated travel advice, take a look at this guide to the best places to drink Ipoh white coffee.
Eat Chicken and Bean Sprouts at Lou Wongs
The locals were going crazy over this so of course, it was something that I had to check out. The dish is comprised of chicken served with beansprouts and drizzled with a dressing of soy sauce and sesame oil.
It certainly was delicious and is one of the best places to incorporate into your Ipoh itinerary if you want to try a classic local dish.
Visit the Eerie Kellie's Castle
Unusual and abandoned places always fall high on my travel checklist and so Kellie's castle was a must see for me while in Perak.
Work started on the manor in the 18th century when Scottish businessman William Kellie decided to build a grand home for his wife and children. To help him with the construction, Kellie bought dozens of workers across with him from India. At the time, Malaysia was relatively undiscovered on a global scale.
When his workers all mysteriously died of a disease, a local advised Kellie to build a Hindu temple for them. Kellie himself then passed away while on a trip to Europe to collect some furnishings for the house. His wife decided to leave Malaysia and return home and so, the grand home was never finished.
Kellie's castle is off the beaten track and is seldom busy so it makes for some pretty great photo opportunities. Locals will tell you that Kellie's castle is haunted by the family it was built for and indeed there have been some reported sightings of Kellie pacing around the second floor at night.
Getting There: It is pretty tricky to get to Kellie's castle without a car and public transport does not follow a frequent schedule.
From Ipoh you can take the bus to Batu Gajah  which runs past the castle and then requires you to walk part of the way. However, it only runs once every two hours and you don't want to end up stranded.
What I would advise is to take a grab car. This costs approximately 25 ringgit to Kellie's castle and you can negotiate with the driver to agree a certain price for him to wait for you and take you back to Ipoh.
Browse the Stalls at the Ipoh Night Market
Night markets are pretty much a common sight in most Malaysian towns and cities. The Ipoh night market places a focus on electronics as well as food and is a great place to spot scenes of local life since the market is non touristic. The market takes place every day of the week and can be found on Jalan Dato Tahwil Azar.
Meet Malaysian Locals Through Couchsurfing
This isn't something that is unique to Ipoh specifically. I always try to meet locals when I travel. I like to share stories with them and discover what life is like in their part of the world, as well as take their recommendations on places to eat and hang out (how else would I have discovered Yong Suan?).
I was surprised though to discover that Ipoh has quite a large Couchsurfing community. Better still, there were actually other female travellers there! I met many nice Couchsurfers through Ipoh CS and I really recommend messaging a few of the locals while in town, especially if travelling solo.
Sail Down the Scenic Lake at Gunung Lang
If you enjoy escaping to nature every once in a while and have a little more time to spare in Perak, Gunung Lang is the perfect backdrop to a lazy afternoon.
For just a couple of ringgits, visitors can take boat rides across to the parklands where they can marvel at the natural scenery. Pack a lunch and enjoy a scenic picnic amid the backdrop of limestone cliffs and hidden waterfalls.
Where to Stay in Ipoh
The great thing about travelling through Malaysia is that the country can be explored on a tight budget. I would recommend staying in the old town district so that all of the main sights of interest are easily reachable on foot.
A backpackers hostel in Ipoh can be booked for £3-4 a night and a budget hotel room for around £12-15 a night.
Is Ipoh For You?
I personally loved Ipoh, but whether or not you should incorporate it into your Malaysia travel itinerary is a decision based on your own interests and schedule.
As for me, I'm kind of an introvert that enjoys a slow pace of travel. Trying the traditional delicacies, people watching at coffee shops and wandering around taking photographs is a paradise for me but it may not be for everyone.
As I mentioned, if you do decide to come here, you only really need to dedicate 1-2 days to lovely Ipoh.
If you are looking for nightlife and the chance to hang out with other travellers, Ipoh may not be up your alley. I didn't encounter many travellers here and most places close by 10pm meaning there are no nightlife options.
I don't drink, so this didn't bother me. Ipoh is pretty off the beaten track which may be a blessing or a curse depending on what side of the fence you are on and what you are looking for.  
Getting Around Ipoh and Perak
By Cab
There are a number of local taxi drivers that offer tours around the region surrounding Ipoh ( Kellie's castle, Gua Tempurung cave, Sam Poh Tong cave temple, etc). They can help you easily access all sites of interest within a day.
Of course, its preferable to rent a car and self drive but if this is not an option, contact your hotel/hostel ahead of your arrival to organise transport like this.
By the way, check the going rate first! As with anywhere, Malaysian taxi drivers may try and rip you off if they know you are not local.
By Grab Car
Uber is now banned in Malaysia but Grab taxi is an excellent alternative. In Ipoh, you can take a cab from one side of the city to the other for just 5-6 ringgit (around £1/$1.50).
I checked Grab for the price to Kellie's castle and it was only 25 ringgit which I think is great value considering the distance.
On Foot
Honestly I used Grab car a lot in Ipoh because it was such good value and I am lazy. However it is also completely manageable to get around between old and new town on foot, and is a great way to stumble across random market and kedai kopi places.
By Bus
I was pleasantly surprised by how reliable buses were all around Malaysia. From the main bus station in Ipoh (Medan Kidd), it is possible to take buses to the various towns and caves in wider Perak.
Have you travelled to Ipoh before? The capital of Perak is conveniently located for onward travel to Penang or Cameron Highlands. It can be reached in just 2 hours from Kuala Lumpur.
Disclaimer: This Guide on Things to do in Ipoh may contain affiliate links. This means that should you decide to purchase something through my links I may obtain a small amount of commission at no extra cost to you. Think of this as buying me a coffee on someone else's dime. Thank you for your understanding.

---