Quotes about Italy can be nice to read when you are daydreaming about your future travels to Bella Italia. They can virtually transport you to sunnier climes.
Whether you are daydreaming of the rolling green hills and fragrant vineyards of Tuscany, or a bustling restaurant in a graffiti-laden piazza of old Napoli, you will find inspiration and nostalgia in reading these Italy quotes. Similarly, they can make nice captions for your social media photos.
The Best Quotes About Italy
The beautiful words and poems of some of history's most notable writers are contained here. They can aid you in remembering your own Italian travel memories and looking forward to your future ones.
Perhaps you are planning a trip to Italy and want to get into an Italian frame of mind. Alternatively, maybe you want to cosy up at home with a glass of limoncello and read through a list of Italian quotes.
Quotes About Italian Cuisine and Food Culture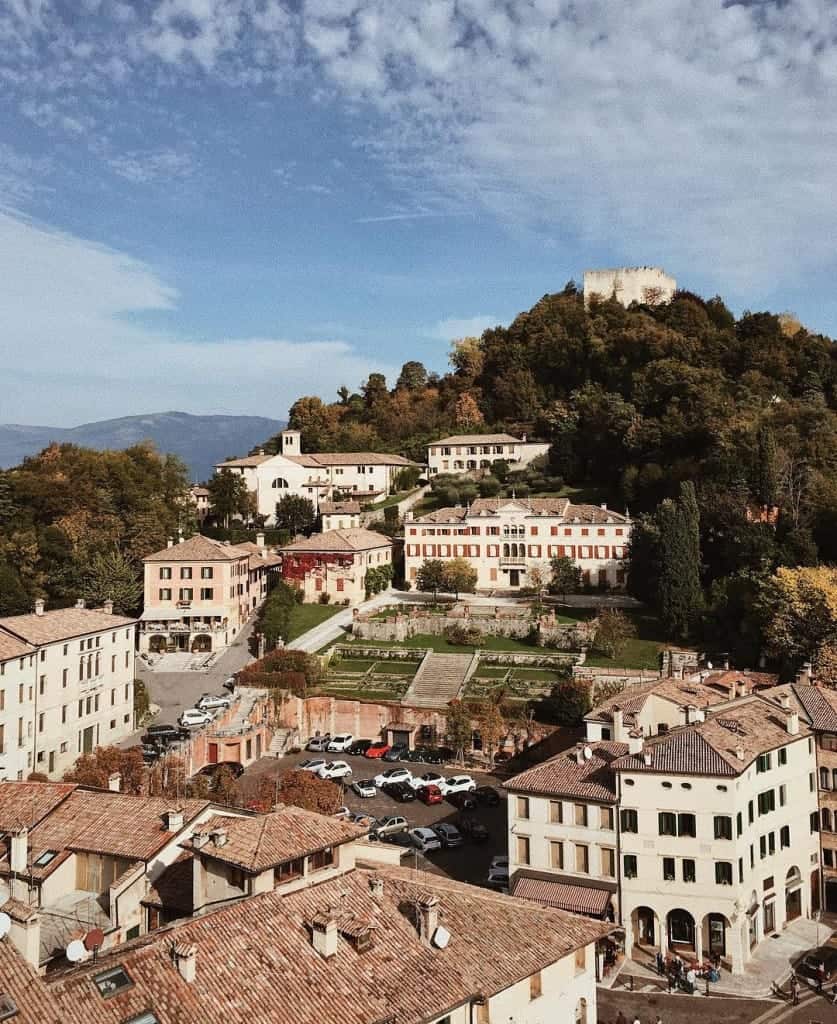 Italian food is a highlight of most people's travels through Italy. You may have eaten plates of pasta and pizzas a thousand times at home.
However, you haven't truly tried 'real' pasta until you have travelled to Italy. Here you can indulge in the home-cooked speciality dish of a local trattoria, or eat pizza sfogliata at a crowded spot in central Naples.
Italian food is a work of art in itself. The national cuisine is even UNESCO protected!
The quotes about Italy below will remind you of soft, delicious gnocchi cooked in Southern Italy just like nonna used to make. They will make you crave your next sweet sfogliatelle or baba au rhum.
Generally, they might just make you pretty hungry. Perhaps eat first!
The Best Italian Quotes About Food
"Everything you see, I owe to pasta"

Sophia Loren, Italian Actress
"As they say in Italy, Italians were eating with a knife and fork when the French were still eating each other. The Medici family had to bring their Tuscan cooks up there so they could make something edible."

Mario Batali, American Chef
"A tavola non si invecchia" (You don't get old when you're sat having dinner)

Anon, popular Italian proverb
"Life is a combination of magic and pasta"

Federico Fellini, Italian Film Director
"Mangia che ti passa" (Eat and you'll feel better).

Anon, Italian proverb
"In Italy, they add work and life on to food and wine."

Robin Leach, English Journalist
"Anni e bicchieri di vino non si contano mai" (Age and glasses of wine should not be counted).

Anon, Italian proverb
"The trouble with eating Italian food is that five or six days later you're hungry again."

George Miller, Australian Film Director
"Stroll into work at 10. Lunch from 12 till three. Leave work at five. That's living!"

John Lydon, English Musician
"You can do irrefutably impossible things with the right amount of planning and support from intelligent and hardworking people and pizza."

Scott M. Gimple, American Writer
"For us to go to Italy and to penetrate into Italy is like a most fascinating act of self-discovery, back, back down the old ways of time. Strange and wonderful chords awake in us, and vibrate again after many hundreds of years of complete forgetfulness"

D. H. Lawrence, English Writer
"In heaven, after antipasti, the first course will be pasta."

Steve Albini, American Musician
"La cucina di un popolo è la sola esatta testimonianza della sua civiltà." (The cuisine of a country is the only testimony of its civilisation worth listening to)

Anon, Italian proverb
"Italian food really reflects the people. It reflects like a prism that fragments into regions."

Linda Bastianich, American-Italian Chef
"There's nothing more romantic than Italian food"

Elisa Cuthbert, Canadian Chef
"It is in the nature of Italian to live life with a positive tone and to celebrate the invitations that come along in life. Italian food is so conducive to all of that"

Linda Bastianich, American-Italian Chef
"Italy will always have the best food."

Diane von Furstenberg, Fashion Designer
"In Italy, food is an expression of love. It is how you show those around you that you care for them. Having a love for food means you also have a love for those you are preparing it for and for yourself."

Joe Bastianich, American Restaurateur
"I think people in Italy live their lives better than we do. It's an older country, and they've learned to celebrate dinner and lunch, whereas we sort of eat as quickly as we can to get through it."

George Clooney, American Actor
Quotes about Naples and Southern Italy
Naples offers something of a charming je ne sais quoi that is not found elsewhere in Italy. Indeed, the Italian south presents a different culture entirely as compared to the north. Napoli is characterised by its gritty exterior, crowded piazzas and graffiti-laden historical sites.
It is unfortunate that in recent years Naples has gained a reputation for being unsafe. Don't let the city's rough, edgy appearance deter you. Naples, Campania and the south is home to a rich history, culture, and some of the friendliest people in the Mediterranean.
The Best Italy Quotes About Naples
"Vedi Napoli e poi muori…" (See Naples and die…)

Popular Italian proverb
"One can't blame the Neapolitan for never wanting to leave his city, nor its poets singing its praises in lofty hyperboles. It would be wonderful even if a few more Vesuviuses were to rise in the neighbourhood."

Johann Wolfgang von Goethe, German Writer
"…the city of Naples was like this: wonderful from a distance, but when seen close up, it was fragmentary, indefinable, and coarse…"

Franco Di Mare, Italian Journalist
"Here we are at last. The Italian proverb says "See Naples and die" but I say, see Naples and live; for there seems a great deal worth living for."

Arthur John Strutt, English Painter
"Naples is simply… fascinating!"

Lilian Whiting, American Journalist
"Naples sitteth by the sea, keystone of an arch of azure."

Martin Farquhar Tupper, English Writer
"Naples exists inside of me, and always will. Fortunately for me, there is this treasure that I have inside of me and when I need it, then I pull it out."

Sophia Loren, Italian Actress
"Naples is a paradise: in it, everyone lives in a sort of intoxicated self-forgetfulness."

Johann Wolfgang von Goethe, German Writer
"People going from Southern Italy to the North say that they feel cold not only for the different climate but for the less "warm" approach in relationships."

Geert Hofstede, Dutch Psychologist
Quotes about Rome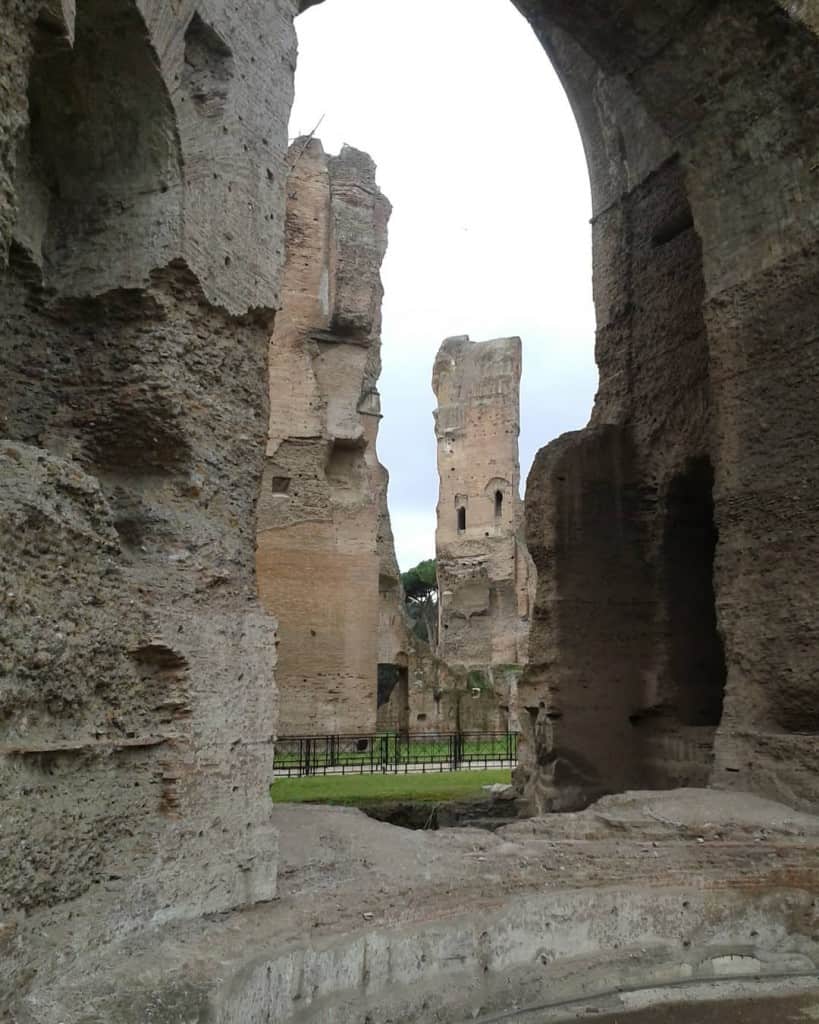 Ah, Rome. Italy's capital and "eternal city" makes the travel bucket lists of most of those who venture to Italy.
Rome is almost always teeming with tourists. However, it should not be written off. Some places that are well-loved and popular became that way for a reason.
Venture slightly away from the Colosseum and the city's historic centre, and you will find dozens of off-the-beaten-path Rome attractions. "Off the beaten path" travel in Rome is not the oxymoron that it first sounds.
Rome is locally beloved for its diverse Quartieri. These are quirky neighbourhoods that each have their own personality.
Best Italy Quotes About Rome
"Rome is the city of echoes, the city of illusions, and the city of yearning."

Giotto di Bondone, Italian Renaissance Artist
"Rome, the city of visible history"

George Elliot, English Novelist
I am a sucker for those old traditional places, and Rome is as good as it gets, particularly when you throw in Italian food"

Roger Federer, Swiss Tennis Player
"To Rome, for everything."

Miguel de Cervantes, Spanish Writer
"From the dome of St. Peter's one can see every notable object in Rome… He can see a panorama that is varied, extensive, beautiful to the eye, and more illustrious in history than any other in Europe."

Mark Twain, American Novelist
"Yes, I have finally arrived to this Capital of the World! I now see all the dreams of my youth coming to life… Only in Rome is it possible to understand Rome."

Johann Wolfgang von Goethe, German poet
"Rome is not like any other city. It's a big museum, a living room that shall be crossed on one's toes."

Alberto Sordi, Italian Actor
"I found Rome a city of bricks and left it a city of marble."

Augustus, Roman Emperor
"Oh Rome! my country! city of the soul!"

Lord Byron, English Poet
"A fool is one who admires other cities without visiting Rome."

Francesco Petrarca, Italian Poet
Quotes about Venice
To many, Venice is the quintessential Italian romantic escape. The sheer mention of the city conjures up images of drifting through the canals of the old sea in a gondola while being serenaded with Italian folk music.
Like Rome, Venice has indeed become a tourist hotspot in recent years. Still, Venice is every bit as gorgeous and charming as it has always been.
Best Italy Quotes About Venice
"There is something so different in, Venice from any other place in the world, that you leave at, once all accustomed habits and everyday sights to enter an, enchanted garden."

Mary Shelley, English Novelist
"This was Venice, the flattering and suspect beauty this city, half fairytale and half tourist trap, in whose insalubrious air the arts once rankly and voluptuously blossomed, where composers have been inspired to lulling tones of somniferous eroticism."

Thomas Mann, German Writer
"Venice is eternity itself"

Joseph Brodsky, Russian American Poet
"If I were not the King of France, I would choose to be a citizen of Venice."

Henry III of France
"Venice, its temples and palaces did seem like fabrics of enchantment piled to heaven."

Percy Bysshe Shelley, English Poet
"Venice is like eating an entire box of chocolate liqueurs in one go"

Truman Capote, American Writer
"The surface of Venice is constantly metamorphosing, painting Venice is almost like being a restorer, peeling off the layers to find the picture after picture underneath."

Arbit Blatas, Lithuanian Artist
"Venice once was dear, The pleasant place of all festivity, The revel of the earth, the masque of Italy."

Lord Byron, English Poet
"The one thing the locals never do is ride gondolas."

Joseph Brodsky, Russian-American Poet
"When I seek another word for 'music', I never find any other word than 'Venice'."

Friedrich Nietzsche, German Composer
"To build a city where it is impossible to build a city is madness in itself, but to build there one of the most elegant and grandest of cities is the madness of genius."

Alexander Herzen, Russian Writer
"In the glare of the day there is little poetry about Venice, but under the charitable moon her stained palaces are white again…"

Mark Twain, American Novelist
"It's so easy for me to get caught up in the feeling of a city like Venice, where everything is just beautiful color and gorgeous buildings that are so peaceful. You can roam around and get lost in the labyrinth"

Nanette Lepore, American Fashion Designer
Quotes about Florence
Beautiful Florence is an enchanting Italian getaway destination. The city is the birthplace of Renaissance art, encompassed by miles upon miles of scenic vineyards.
Writers, Poets, and other creatives have been falling head over heels in love with Florence for centuries. It's not difficult to understand why. Admire the city's grand 15th-century palaces, take an evening stroll along the Ponte Vecchio, and get up close and personal with Michelangelo's David.
The quotes about Florence below perfectly embody all that is wonderful about Florence.
The Best Italy Quotes About Florence
"Among the four old bridges that span the river, the Ponte Vecchio, that bridge which is covered with the shops of jewelers and goldsmiths, is a most enchanting feature in the scene. The space of one house, in the center, being left open, the view beyond, is shown as in a frame; and that precious glimpse of sky, and water, and rich buildings, shining so quietly among the huddled roofs and gables on the bridge, is exquisite".

Charles Dickens, English Writer
"Through these old streets I wander dreamily; Around me, Florence sweeps her busy tide of life."

William Leighton, English Composer
"I am a product of my native land, Tuscany, Italy."

Andrea Bocelli, Italian Opera Singer
"To see the sun sink down, drowned on his pink and purple and golden floods, and overwhelm Florence with tides of color that make all the sharp lines dim and faint and turn the solid city to a city of dreams, is a sight to stir the coldest nature."

Mark Twain, American Writer
"And when I thought of Florence, it was like a miracle city embalmed and like a corolla, because it was called the city of lilies and its cathedral, St. Mary of the Flowers."

Marcel Proust, French Novelist
"Everything about Florence seems to be colored with a mild violet, like diluted wine."

Henry James, American-British Writer
Quotes about Milan
Effortlessly chic and sophisticated, the northern city exudes an air of elegance like nowhere else. Milan is rich in history and sites of cultural importance. When you venture to Milan, don't miss the opportunity to purchase tickets for the Last Supper, or to scale the rooftop of the Duomo cathedral.
It's unfortunate that some Italians see Milan as grey and uninviting when combined with some of Italy's other towns and cities. This is perhaps on account of the city's position as an Italian financial and business hub. In any case, scratch beneath the surface of Milan and you will find beauty.
Best Italy Quotes About Milan
"Milan is marvellous, picturesque, and full of elegance."

Wesley Sneijder, Dutch Footballer
"Milan is a true metropolis: strong and fearless but welcoming, too. Little by little, I came to realize that I could become someone here."

Giorgio Armani, Italian Fashion Designer
"Milan. What a beautiful place to die."

John Carradine, American Actor
"Retire me to my Milan, where every third thought shall be my grave."

William Shakespeare, British Playwright
"Milan is beautiful in the fog, like a woman with a veil."

Ornella Vanoni, Italian Singer
General Quotes about Italy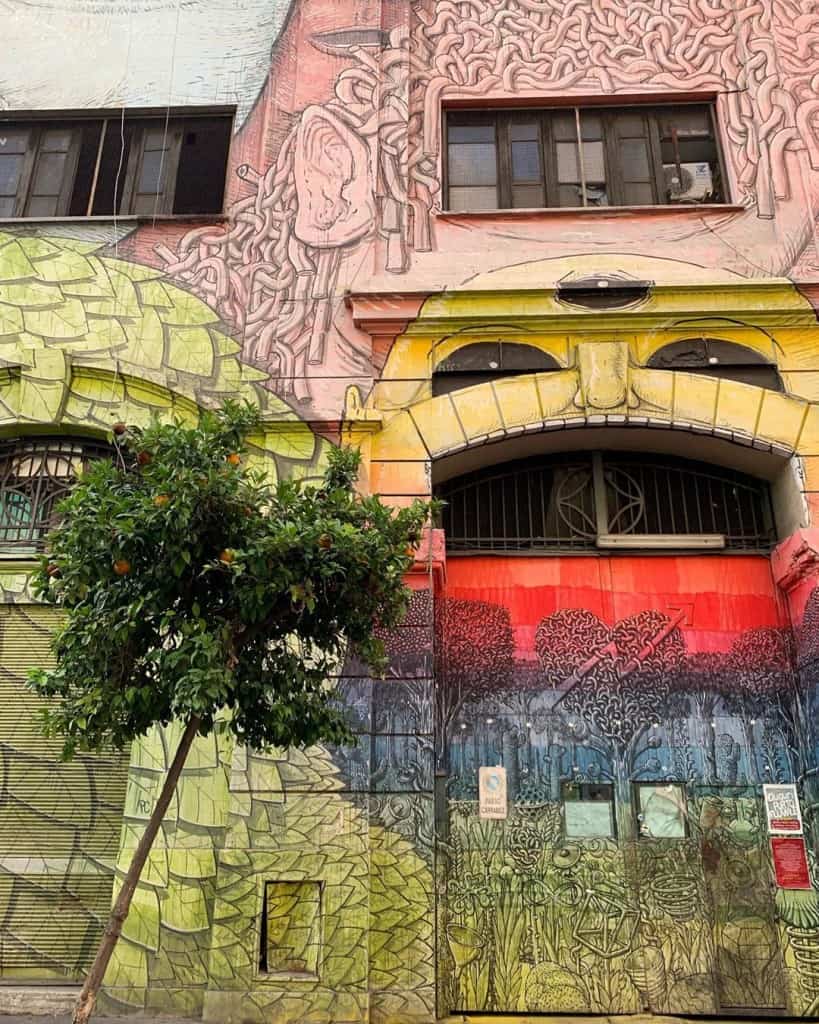 Italy is truly a country like no other. From its rich history and culture to its warm welcoming people, you cannot compare Italia to anywhere else on this earth. The quotes about Italy below discuss precisely why Italy is so captivating and special.
The Best Quotes About Italy
"Put a compass to paper and trace a circle. Then tell me which other country has such a concentration of places like Amalfi, Naples, Ischia, Procida, Sorrento, Positano, Pompeii, and Capri."

Diego Della Valle, Fashion Businessman
"The Creator made Italy by designs from Michelangelo."

Mark Twain, American Writer
"The name of Italy has magic in its very syllables"

Mary Shelley, English Novelist
"When life gives you twists and turns, chique yourself up in Italy!"

Barbara Conelli, Writer
"A man who has not been in Italy is always conscious of an inferiority."

Samuel Johnson, English Writer
" Italy is a soft drug peddled in predictable packages, such as hills in the sunset, olive groves, lemon trees, white wine, and raven-haired girls."

Beppe Severgnini, Italian Journalist
"You know, people come to Italy for all sorts of reasons, but when they stay, it's for the same two things." "What?" "Love and gelato."

Jenna Evans Welch, American Writer
"Italy is a dream that keeps returning for the rest of your life"

Anna Akhmatova, Russian Poet
"Open my heart and you will see engraved inside of it, "Italy".

Robert Browning, English Poet
"Capri on the Amalfi Coast is my ultimate holiday destination"

Vidal Sassoon, British-American Hairstylist
"Italian cities have long been held up as ideals, not least by New Yorkers and Londoners enthralled by the ways their architecture gives beauty and meaning to everyday acts."

Rebecca Solnit, American Writer
"If countries were people, England and France would be old men. Italy would be dead. Compared with them, America is in its 20s."

Will I Am, American Musician
"You may have the universe if I may have Italy."

Giuseppe Verdi, Italian Opera Composer
"It's easy to understand why the most beautiful poems about England in the spring were written by poets living in Italy at the time."

Philip Dunne, British Politician
"I love the language, it sounds as if it should be writ on satin with syllables which breath of the sweet South."

Lord Byron, English Poet
"In Italy, for 30 years under the Borgias, they had warfare, terror, murder, and bloodshed, but they produced Michelangelo, Leonardo da Vinci and the Renaissance. In Switzerland they had brotherly love, they had 500 years of democracy and peace – and what did that produce? The cuckoo clock."

Orson Welles, American Actor
"Even now I miss Italy dearly, I dream about it every night."

Eila Hiltunen, Finnish Sculptor
"The most stylish country in the world is Italy."

Nick Rhodes, English Musician
"Italy is the last country where people savor the joy of living. It makes us believe it even when Italy herself has ceased to believe."

Roger Peyrefitte, French Diplomat
"Italy will never be a normal country. Because Italy is Italy. If we were a normal country, we wouldn't have Rome. We wouldn't have Florence. We wouldn't have the marvel that is Venice."

Matteo Renzi, Italian Politician
"In America, one must be something, but in Italy one can simply be"

Pietros Maneos, American Writer
Traveling is the ruin of all happiness! There's no looking at a building after seeing Italy.

Fanny Burney, English Novelist
Quotes about Italian Style and Fashion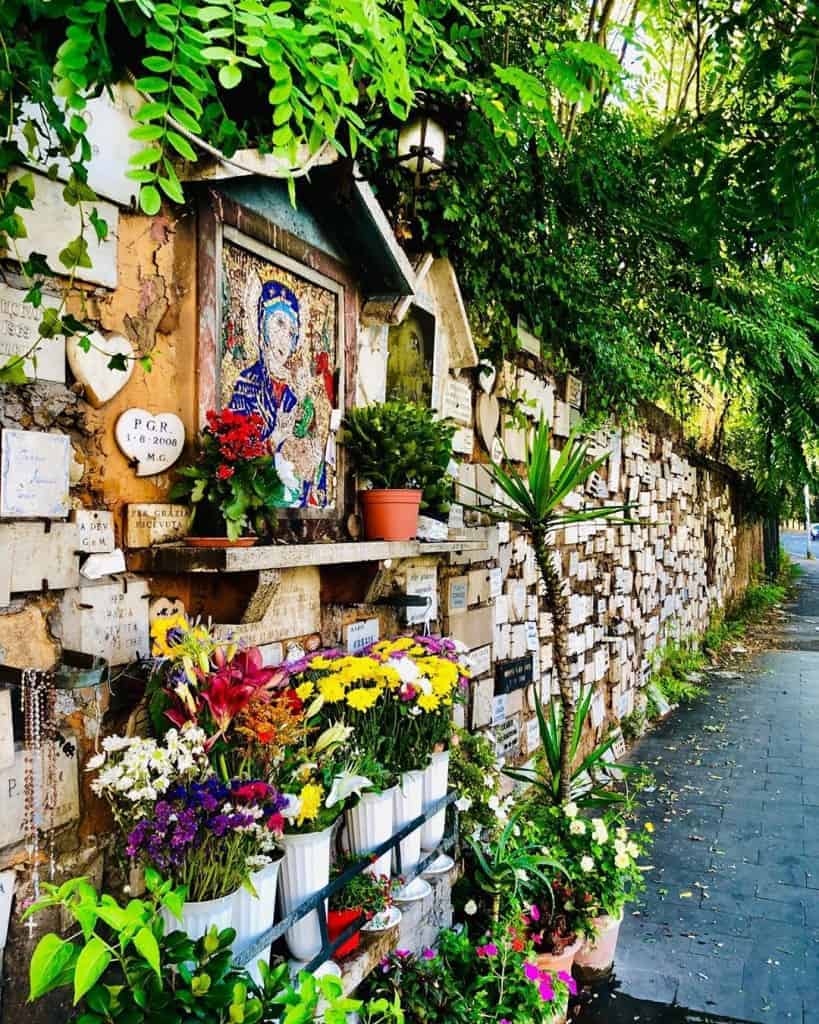 Italians are globally renowned for their sense of style and fashion. It's almost as though being chic is ingrained into their DNA.
This is particularly the case for those that live in Milan and the northern parts of the country. Quotes about Italy that focus on appreciation for Italian fashion sense are detailed below.
Best Quotes About Italian Fashion and Style
"I love Italian fashion – the sense of style that Italians have is part of their DNA. Nobody is like them."

Sonam Kapoor, Indian Actress
"Italians know that what matters is style, not fashion. Italian style does not have social or age boundaries."

Stefano Gabbana, Italian Fashion Designer
"l'eleganza non è farsi notare ma farsi ricordare" (elegance is not about getting noticed but about being remembered"

Giorgio Armani, Italian Fashion Designer
"Looking good in Italy is even more important than looking where you're going."

Jeremy Clarkson, British TV Presenter
Parting Words
Have any other beloved quotes about Italy to share? You may also like these quotes to inspire you to visit Sicily.
Alternatively, are you headed to beautiful Italy and you need a little help and guidance? I used to live in Naples and had the opportunity to explore this stunning country extensively during that time.
Feel free to drop me a comment below and I'll get back to you ASAP. Grazie mille e buon viaggio! Melissa xo
---