Quotes about Italy can be nice to read whether you are trying to get yourself in the mood for an upcoming trip, or you are feeling some nostalgia about your past travels to Bella Italia. This post contains a beautiful and inspiring collection of Italy quotes written by various authors, musicians, writers, celebrities, and creatives.
They are nice to read in themselves, or you can use them for your social media captions while travelling, in scrapbooks, etc. Without further ado, let's look at some of the best Italy quotes about various regions of the country and aspects of the food and culture.
Best Quotes about Italy to Inspire You
With more than 65 million international travellers visiting every year, Italy is one of the most popular tourist destinations in the world, and it is not difficult to understand why. The country is bursting at the seams with historical sites and ancient ruins, museums, and places of natural beauty.
Rome, Venice, Florence, and the vineyards of Tuscany are dream destinations for a lot of people but Italy is so much more than just its popular destinations. The country is made up of 20 different zones and autonomous regions, each one more beautiful than the last.
There is something for every type of traveller here. In Emilia Romagna and Bologna, you can visit a parmesan factory, take a cooking class to learn how to make authentic bolognese ragu just like nonna, and sample regional treats like Modena balsamic vinegar and parma ham from Parma.
In Campania, you can island hop from the Amalfi coast to the beautiful islands of Ischia, Procida, and Capri, and in Puglia, you can visit the peculiar-looking, shell-shaped trulli houses of Alborobello. You could travel to a new part of Italy every single year and still be discovering new things about the country all of the time, and feel that you have barely scratched the surface.
Some of the most beautiful, charming, and thought-provoking Italy quotes are showcased in this section. No doubt, they will help transport you to the vineyards of Tuscany, or to the medieval villages of Basilicata.
Most beautiful quotes about Italy
Italy offers one the most priceless of one's possessions – One's own soul

Barbara Grizzutti Harrison, American Reporter
Italy is the only country that has it all for me. The culture, the cuisine, the people, the landscape, the history. Just everything to me comes together there.

Frances Mayes, American Writer and Author of ¨Under the Tuscan Sun¨
"Put a compass to paper and trace a circle. Then tell me which other country has such a concentration of places like Amalfi, Naples, Ischia, Procida, Sorrento, Positano, Pompeii, and Capri."

Diego Della Valle, Fashion Businessman
"The Creator made Italy by designs from Michelangelo."

Mark Twain, American Writer
"The name of Italy has magic in its very syllables"

Mary Shelley, English Novelist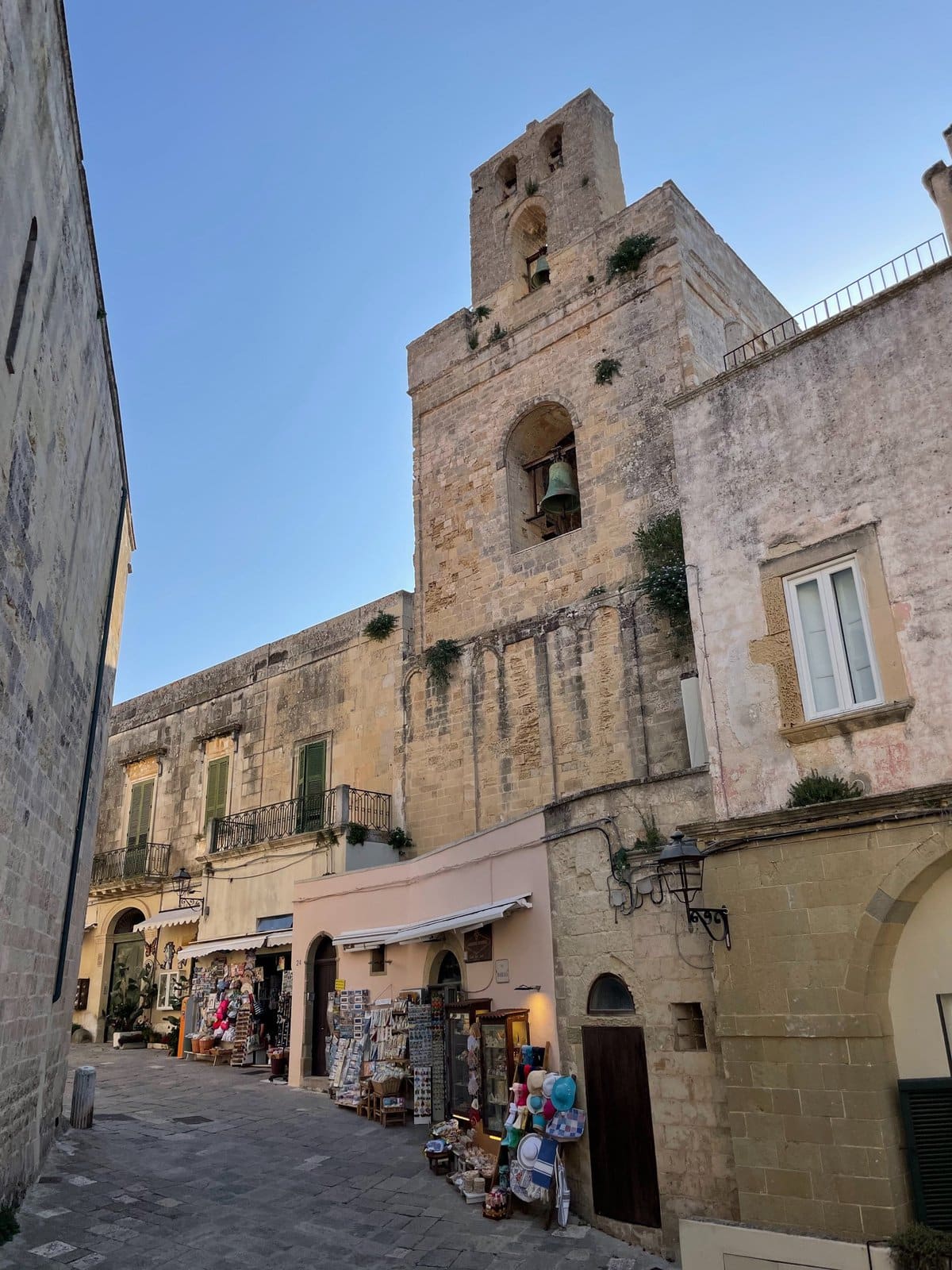 "When life gives you twists and turns, chique yourself up in Italy!"

Barbara Conelli, Writer
"A man who has not been in Italy is always conscious of an inferiority."

Samuel Johnson, English Writer
" Italy is a soft drug peddled in predictable packages, such as hills in the sunset, olive groves, lemon trees, white wine, and raven-haired girls."

Beppe Severgnini, Italian Journalist
"You know, people come to Italy for all sorts of reasons, but when they stay, it's for the same two things." "What?" "Love and gelato."

Jenna Evans Welch, American Writer
"Italy is a dream that keeps returning for the rest of your life"

Anna Akhmatova, Russian Poet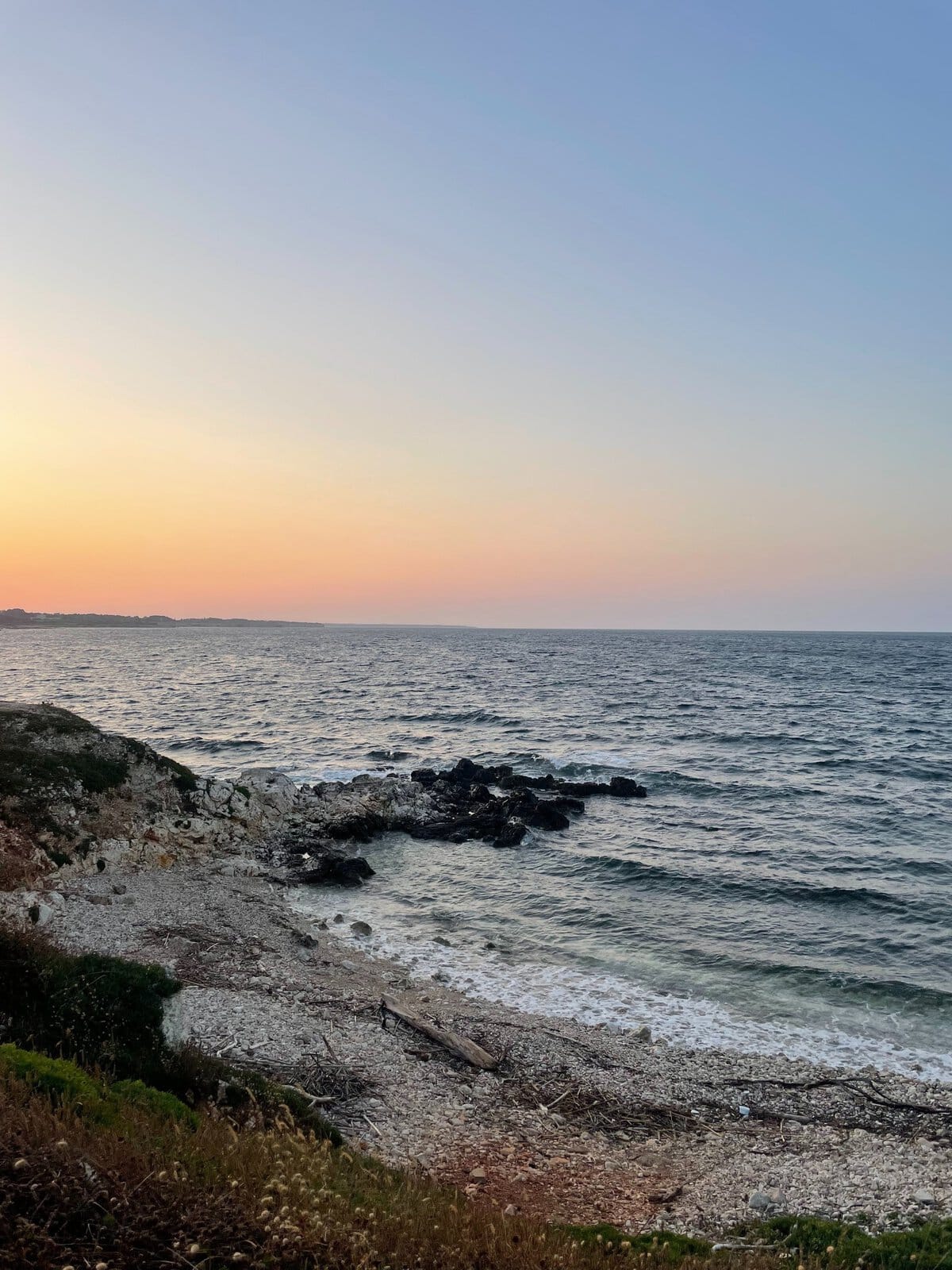 "Open my heart and you will see engraved inside of it, "Italy".

Robert Browning, English Poet
"Capri on the Amalfi Coast is my ultimate holiday destination"

Vidal Sassoon, British-American Hairstylist
"Italian cities have long been held up as ideals, not least by New Yorkers and Londoners enthralled by the ways their architecture gives beauty and meaning to everyday acts."

Rebecca Solnit, American Writer
More Italy quotes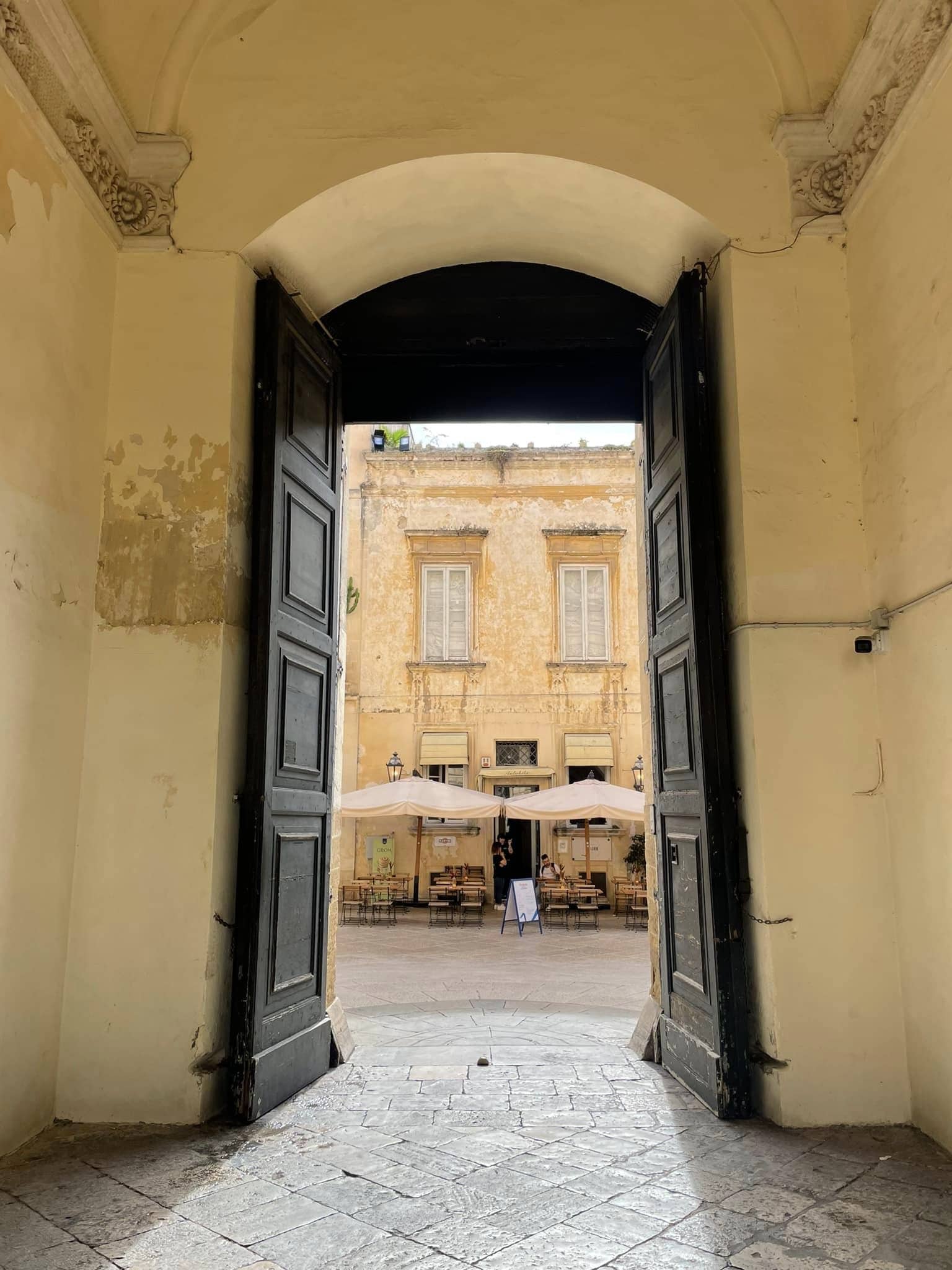 "If countries were people, England and France would be old men. Italy would be dead. Compared with them, America is in its 20s."

Will I Am, American Musician
"You may have the universe if I may have Italy."

Giuseppe Verdi, Italian Opera Composer
"It's easy to understand why the most beautiful poems about England in the spring were written by poets living in Italy at the time."

Philip Dunne, British Politician
"I love the language, it sounds as if it should be writ on satin with syllables which breath of the sweet South."

Lord Byron, English Poet
"In Italy, for 30 years under the Borgias, they had warfare, terror, murder, and bloodshed, but they produced Michelangelo, Leonardo da Vinci and the Renaissance. In Switzerland they had brotherly love, they had 500 years of democracy and peace – and what did that produce? The cuckoo clock."

Orson Welles, American Actor
"Even now I miss Italy dearly, I dream about it every night."

Eila Hiltunen, Finnish Sculptor
"The most stylish country in the world is Italy."

Nick Rhodes, English Musician
"Italy is the last country where people savor the joy of living. It makes us believe it even when Italy herself has ceased to believe."

Roger Peyrefitte, French Diplomat
Even more magical Italy quotes
"Italy will never be a normal country. Because Italy is Italy. If we were a normal country, we wouldn't have Rome. We wouldn't have Florence. We wouldn't have the marvel that is Venice."

Matteo Renzi, Italian Politician
No matter where I've been overseas, the greatest joy was moving into Italy. Italy has changed me, for the better.

Efrat Cybulkiewicz, American-Israeli Illustrator
What is the fatal charm of Italy? What do we find there that can be found nowhere else? I believe it is a certain permission to be human, which other places, other countries, lost long ago

Erica Jong, American Novelist
A man who has not been in Italy, is always conscious of an inferiority, from his not having seen what it is expected a man should see.

Samuel Johnson, English Writer
"In America, one must be something, but in Italy one can simply be"

Pietros Maneos, American Writer
Traveling is the ruin of all happiness! There's no looking at a building after seeing Italy.

Fanny Burney, English Novelist
If I spoke Italian, I'd be in Italy in a minute. I love food, I love the way people live there. I mean, it really is my idea of paradise

Bonnie Bedelia, American Actress
I remember the first time I went to Italy when I was eighteen, I was in Florence and there were all these eighteen, nineteen, twenty-year-olds gliding past on Vespas with crinkly, long, hair, and I thought I was on the set of a movie. I couldn't believe that this was going on and I hadn't known about it before. I was flabbergasted

Walter Kim, Korean-American Pastor
Italy and London are the only places where I don't feel to exist on sufferance.

E.M. Forster, English Writer
Italy, and the spring and first love all together should suffice to make the gloomiest person happy.

Bertrand Russell, British Philosopher
I love the Italian way of life. I love the food. I love the people. I love the attitudes of Italians.

Elton John, English Singer
I'm definitely looking forward to the day when I stop working – if I ever stop working. I like the idea of keeling over in my tomato veins in Sardinia or Northern Italy

Anthony Bourdain, American Travel Writer
I like the world, but I feel very, very Italian. I love the small parts of my country: Tuscany, Capri in the winter. I don't like big towns.

Luca Cordero Di Montezemolo, Italian Businessman
I love the region's homier aspects: the special sweetness of the tomatoes, the soft mozzarella, the heady scents of basil and garlic everywhere.

Trudie Styler, British Actress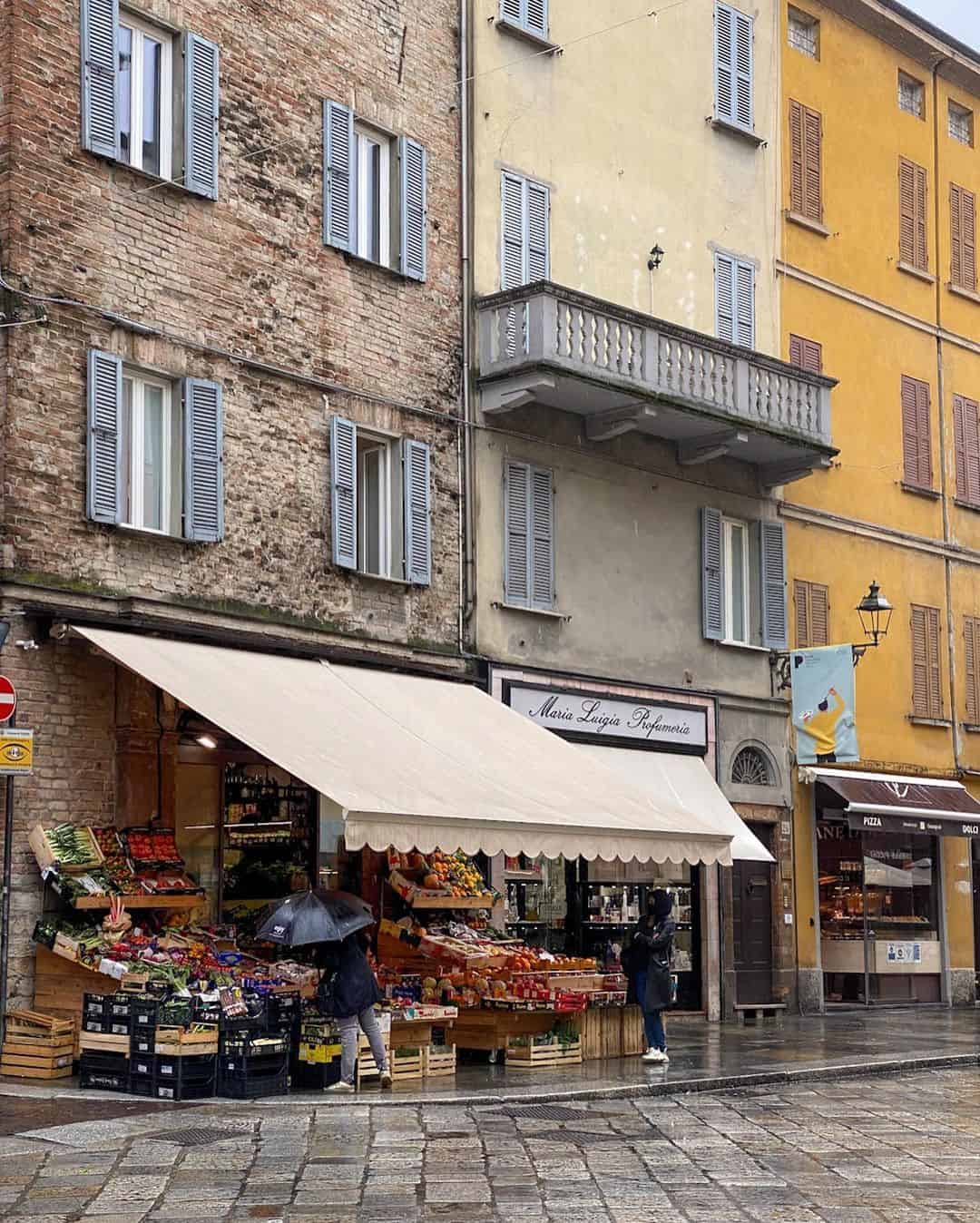 Life is too short. If we're in Italy, have pizza and pasta. But not every day.

Harley Pasternak, Canadian-American Celebrity Personal Trainer
grew up in Italy, and our country is a country of great agriculture and food produce. It wasn't like I was urban and only knew about high-heeled shoes and purses and never knew where my eggs came from

Isabella Rossellini, Italian Actress
Rome is the most wonderful movie set in the world… As was the case with many of my film ideas, it was inspired by a dream

Federico Fellini, Italian Film Director
I walked across Tuscany from Siena to Rome, which was a lovely way to see the landscape. It was sunny but not too hot, and we made detours to look at treasures – churches, paintings, little hill villages. The first couple of days, you feel your knees are turning to jelly. But, at the end, you feel very limber. I hope I can always do it.

Diana Quick, English Actress
I spent most summers in Italy as a child – either Tuscany or the Amalfi Coast

Celia Conrad, British Author
Nobody tells you Rwanda looks like Tuscany with its tiled roofs."

Joanna Lumley, British Actress and Presenter
A rainy day in Venice is better than a good day anywhere else

Anon
It is the city of mirrors, the city of mirages, at once solid and liquid, at once air and stone

Erica Jong, American Novelist
Quotes About Italian Food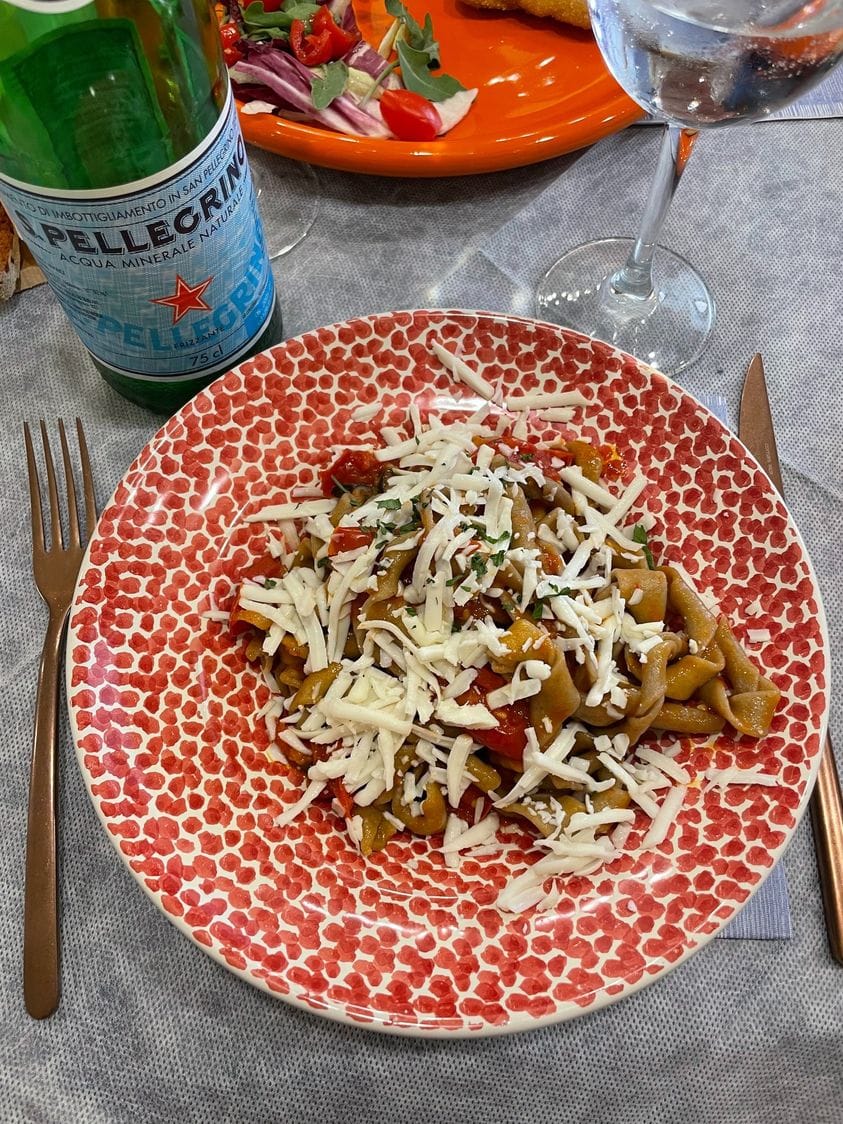 Delicious Italian food, chewy homemade gnocchi, and plates piled high with homemade pasta are the first things that spring to mind when a lot of people think about travelling to Italy. You could travel here purely with the purpose of eating and trying lots of different regional dishes (and people do that!)
Pizza, pasta, and gelato are undoubtedly the nation's most famous dishes but Italian food is much more varied than people realise.
Different regions are famous for different types of cuisine and some dishes can only be found in specific parts of the country. For instance, Bologna and Emilia Romagna are known for their tiny, hand-rolled tortellini, dishes prepared with egg pasta like tagliatelle, and cured meats like mortadella.
Naples and Campania are known to love their fried food. There is even a popular Neapolitan proverb that states that ¨everything tastes good fried, even the soles of shoes¨ (although the logic is debatable!)
In 2023, the Italian government even campaigned for the national cuisine to become a UNESCO Intangible Cultural Heritage element. The below quotes about Italian food show that love for this fine cuisine is widespread around the world.
Best quotes about Italian food
Whether a gastronomic tour of Italy, an elegant meal at the home of an Italian acquaintance, or "cooking Italian" back in one's own kitchen, the prospect is mouth-watering

Claudia Piras, German Author
"Everything you see, I owe to pasta"

Sophia Loren, Italian Actress
"As they say in Italy, Italians were eating with a knife and fork when the French were still eating each other. The Medici family had to bring their Tuscan cooks up there so they could make something edible."

Mario Batali, American Chef
The problem many people have with Italian food is they over-complicate it. Italian food is extremely simple.

Gino D'Acampo, Italian Chef
"A tavola non si invecchia" (You don't get old when you're sat having dinner)

Anon, popular Italian proverb
"Life is a combination of magic and pasta"

Federico Fellini, Italian Film Director
"Mangia che ti passa" (Eat and you'll feel better).

Anon, Italian proverb
"In Italy, they add work and life on to food and wine."

Robin Leach, English Journalist
"Anni e bicchieri di vino non si contano mai" (Age and glasses of wine should not be counted).

Anon, Italian proverb
"The trouble with eating Italian food is that five or six days later you're hungry again."

George Miller, Australian Film Director
Even more amazing quotes about Italian food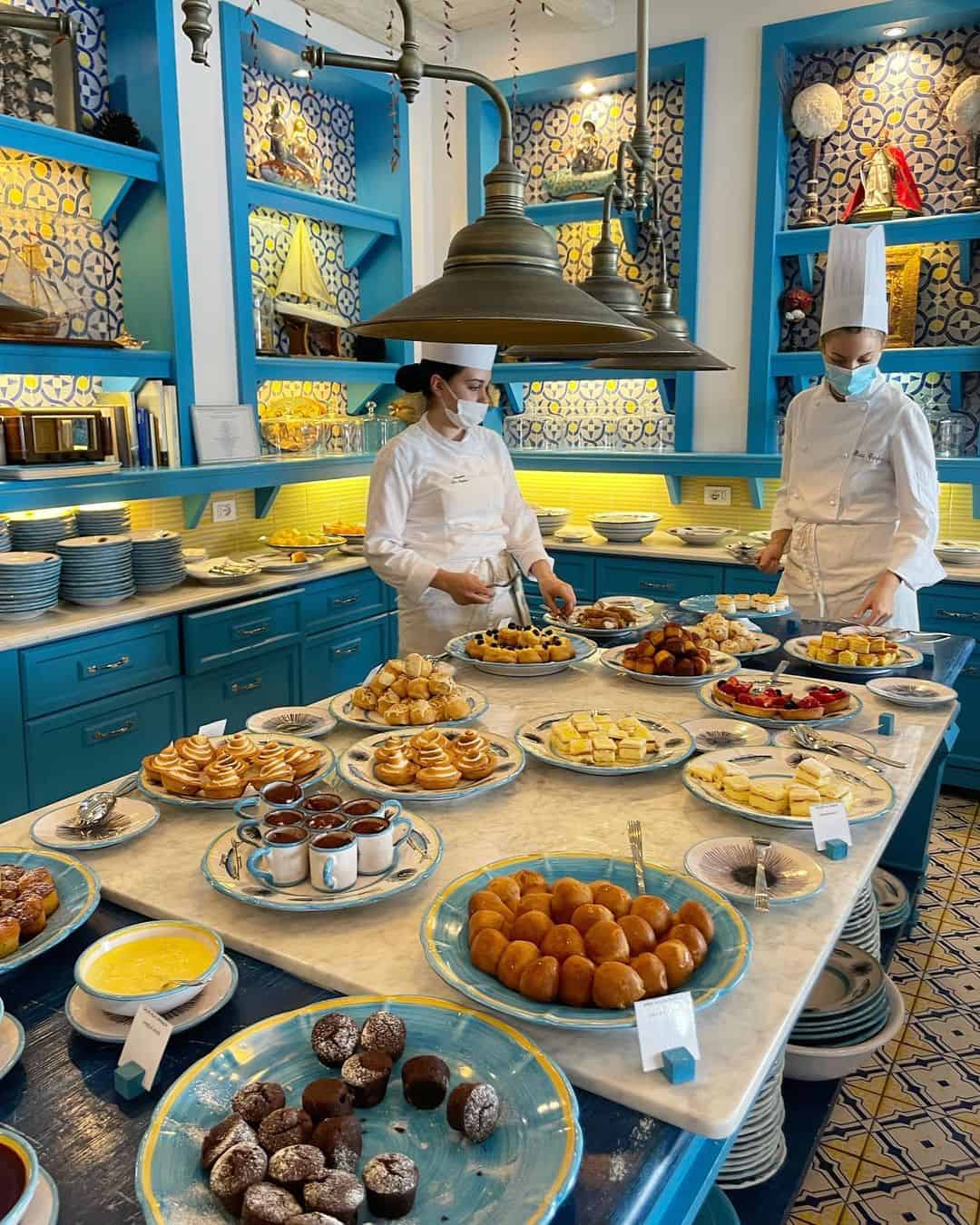 If your mother cooks Italian food, why should you go to a restaurant?

Martin Scorsese, American-Italian Film Director
"Stroll into work at 10. Lunch from 12 till three. Leave work at five. That's living!"

John Lydon, English Musician
"You can do irrefutably impossible things with the right amount of planning and support from intelligent and hardworking people and pizza."

Scott M. Gimple, American Writer
"For us to go to Italy and to penetrate into Italy is like a most fascinating act of self-discovery, back, back down the old ways of time. Strange and wonderful chords awake in us, and vibrate again after many hundreds of years of complete forgetfulness"

D. H. Lawrence, English Writer
"In heaven, after antipasti, the first course will be pasta."

Steve Albini, American Musician
"La cucina di un popolo è la sola esatta testimonianza della sua civiltà." (The cuisine of a country is the only testimony of its civilisation worth listening to)

Anon, Italian proverb
"Italian food really reflects the people. It reflects like a prism that fragments into regions."

Linda Bastianich, American-Italian Chef
"There's nothing more romantic than Italian food"

Elisa Cuthbert, Canadian Chef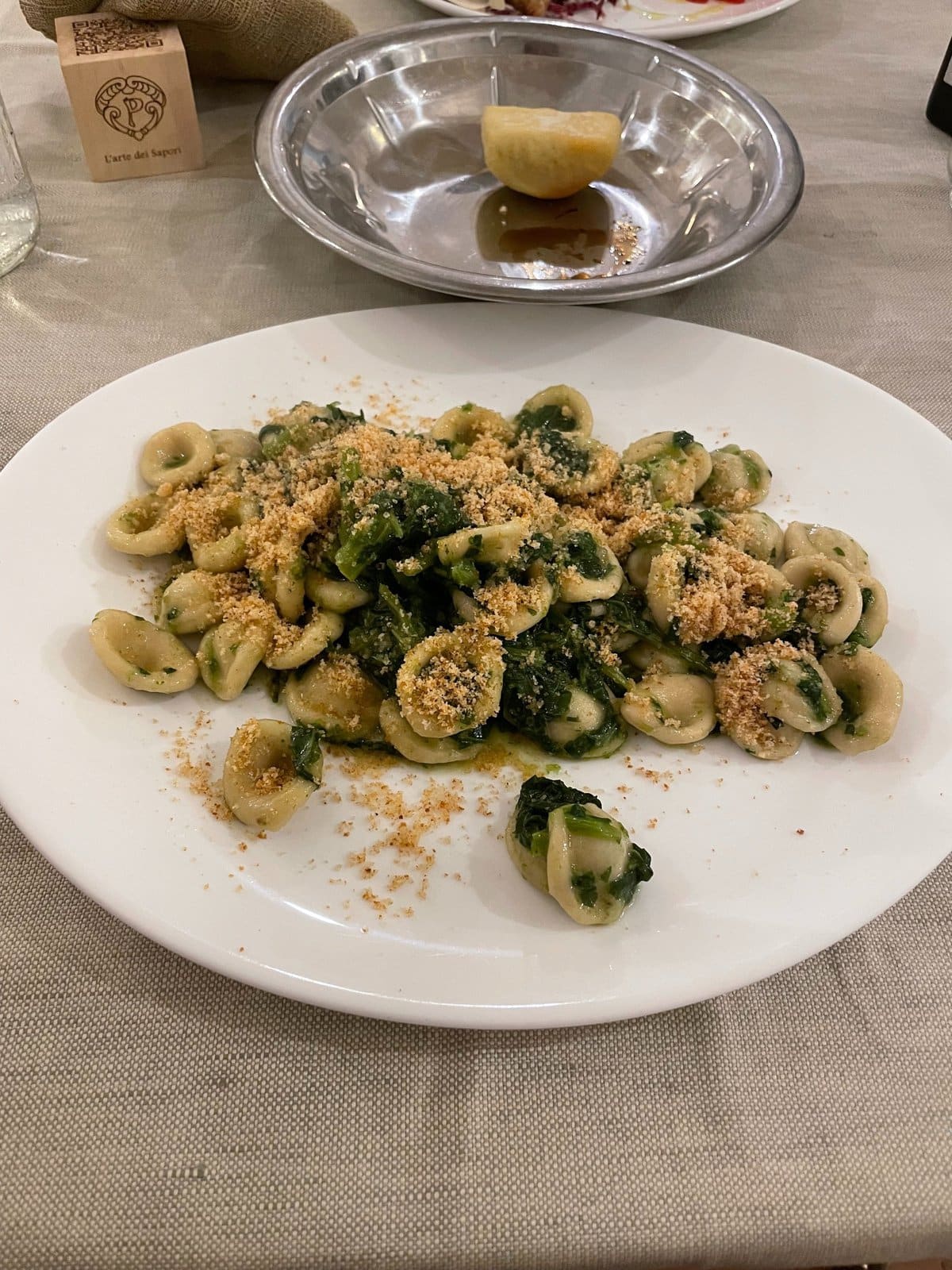 "It is in the nature of Italian to live life with a positive tone and to celebrate the invitations that come along in life. Italian food is so conducive to all of that"

Linda Bastianich, American-Italian Chef
"Italy will always have the best food."

Diane von Furstenberg, Fashion Designer
"In Italy, food is an expression of love. It is how you show those around you that you care for them. Having a love for food means you also have a love for those you are preparing it for and for yourself."

Joe Bastianich, American Restaurateur
"I think people in Italy live their lives better than we do. It's an older country, and they've learned to celebrate dinner and lunch, whereas we sort of eat as quickly as we can to get through it."

George Clooney, American Actor
Even More Italy Food Quotes
I always knew that food and wine were vital, with my mother being Italian and a good cook

Robert Mondavi, American-Italian Winemaker
The mainstay of Italian coffee lore, la tazza del Caffe, or an espresso, as served by one's local bar and during the day consumed – generally – standing up, is another one of those things about which Italians have very strong feelings. The purists want is very dense, ristrettissimo, which is the way they serve it in Naples

Sari Gilbert, American Journalist
Like most of Italy, Neapolitans like their food, and there are restaurants everywhere. But to make like a true Neapolitan, grab a pizza from a street vendor and eat it there and then. We tried a pizza that's folded over four times to make it nice and portable, then you eat it straight out of paper, like fish and chips

Paul Hollywood, British Chef
So the Italian gelato. Take the deliciousness of a regular ice-cream cone, times it by a million, then sprinkle it with crushed-up unicorn horns

Jenna Evans Welch, American Author
Italian food is seasonal. It is simple. It is nutritionally sound. It is flavorful. It is colorful. It's all the things that make for a good eating experience, and it's good for you.

Lidia Bastianich, Italian-American Chef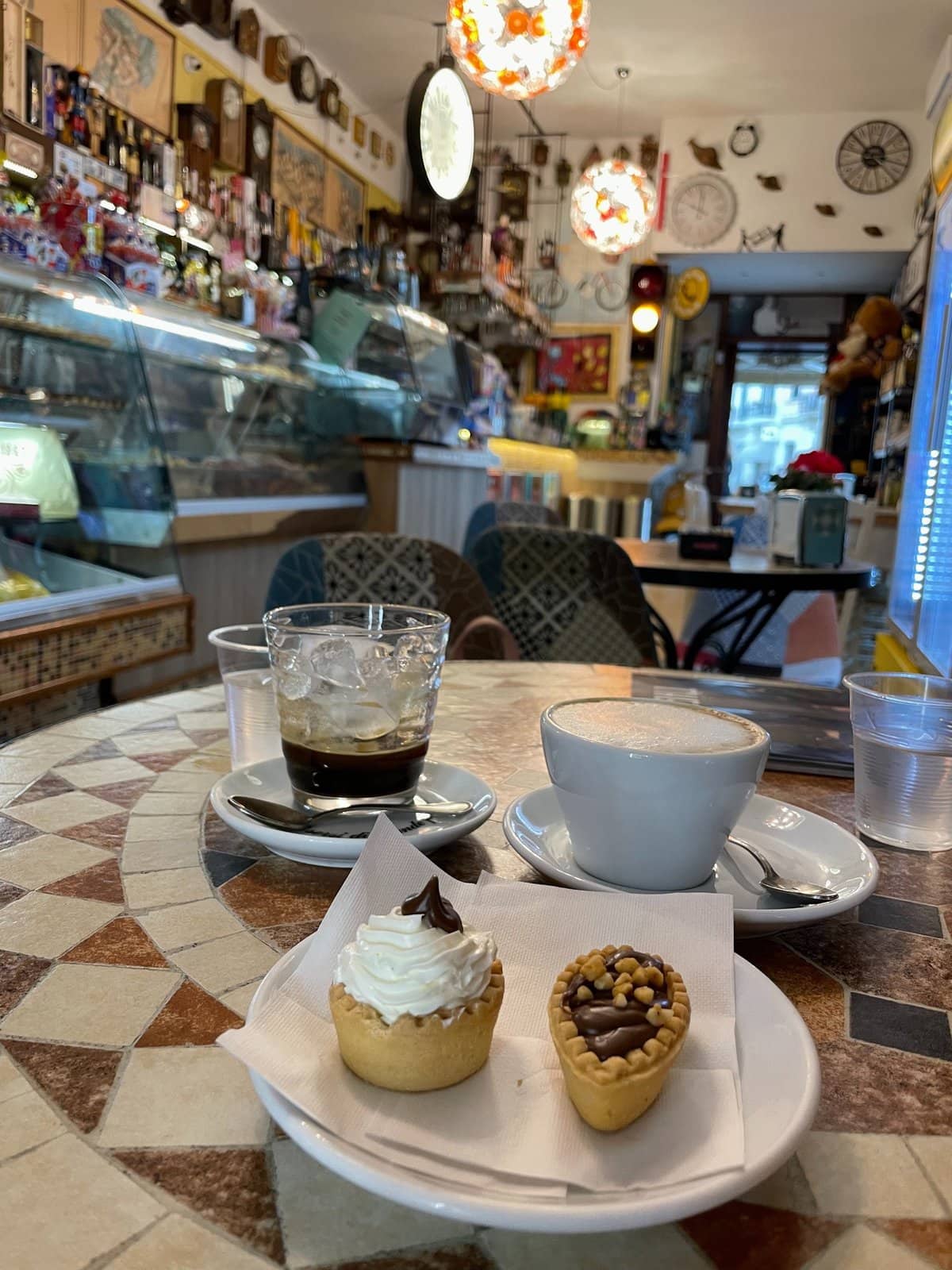 Italian cuisine is the most famous and beloved cuisine in the world for a reason. Accessible, comforting, seemingly simple but endlessly delicious, it never disappoints.

Matt Goulding, American Food Journalist
But when Italians say 'Mangia! Mangia!' they're not just talking about food. They're trying to get you to stay with them, to sit by them at the table for as long as possible.

The meals that my family ate together- the many courses, the time in between at the table or on the mountain by the sea, the hours spent talking loudly and passionately and unyieldingly and laughing hysterically the way Neapolitans do- were designed to prolong our time together; the food was, of course, meant to nourish us, but it was also meant to satisfy, in some deeper way, our endless hunger for one another

Sergio Esposito, American Italian Wine Merchant
Italian food is my favorite food. It's the most sophisticated eating system.

Peter Gabriel, English Musician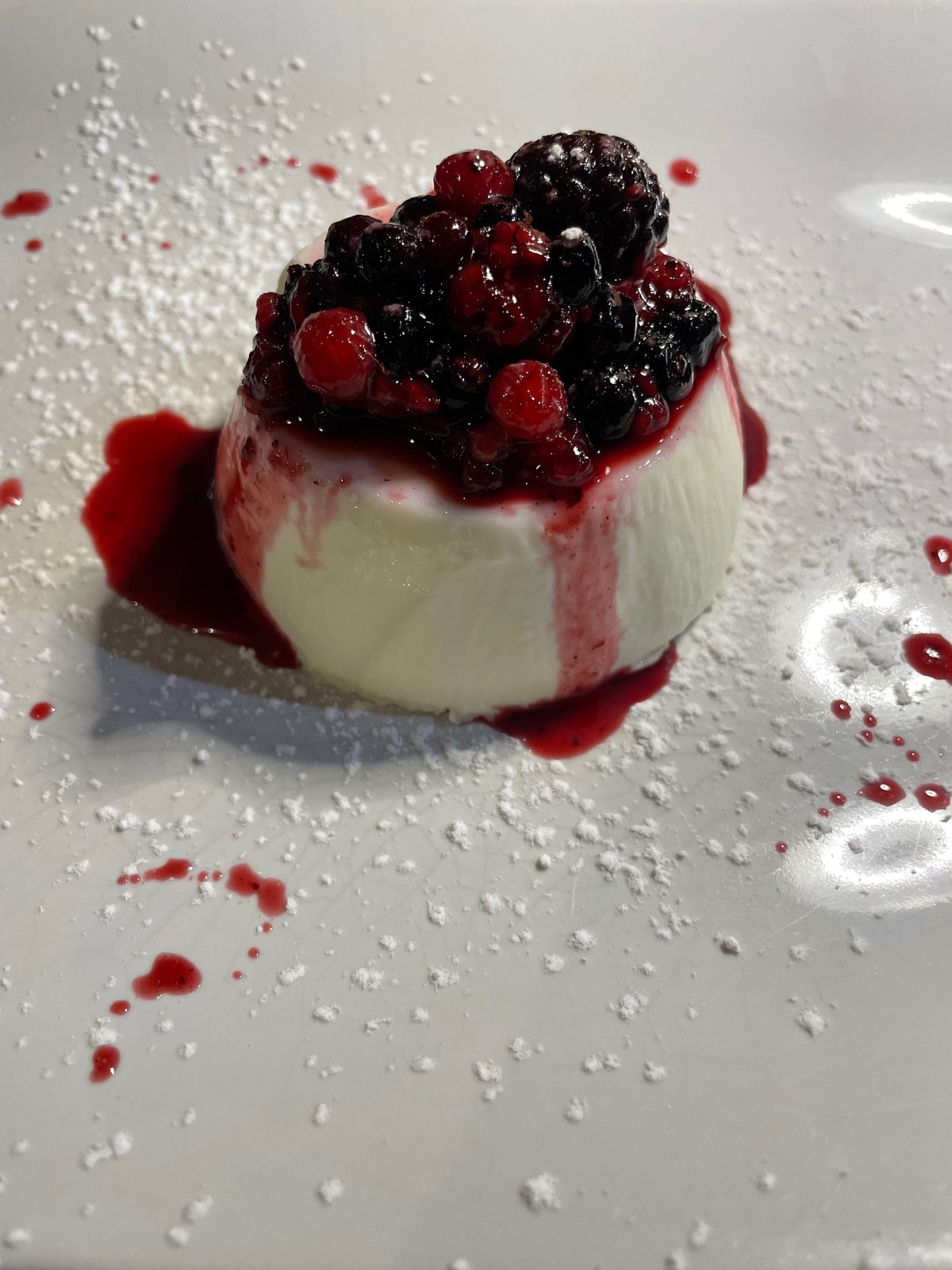 A lot of people believe Italian food is tasty because there are a lot of ingredients. But they don't understand that the reason why it's tasty is because there are less ingredients than in any other cuisine

Gino D'Acampo, Italian Chef
I spent a college semester in a small town in Italy. That is where I truly tasted food for the first time.

Alton Brown, American TV Personality
I love Italian food. I love pasta… A refrigerator full of water and Gatorade? Honey, that's just not gonna happen.

Queen Latifah, American Musician and Actress
My goal is to make Italian food clean and accessible and beautiful and tasty, with simple ingredients that people can find at a local grocery store, because people don't want to go to a gourmet shop in search of items that will sit in their pantry for years after they use just a teaspoon or pinch of them.

Giada De Laurentiis, Italian Chef and Cookbook Author
Best Italian proverbs and sayings
Italians, like people from most countries, have Italian sayings and idioms that they use in different circumstances. Some of them may sound quite peculiar when translated literally into English.
However, Italians are rather proud of their ¨aforismi e proverbi¨ ("aphorisms and proverbs". Many have been passed down through the generations for decades.
A lot of Italian proverbs are regional and are only used in one specific part of the country, often incorporating local dialects and colloquialisms. Several charming and lighthearted common Italian sayings are detailed below.
Best Italian proverbs and sayings about life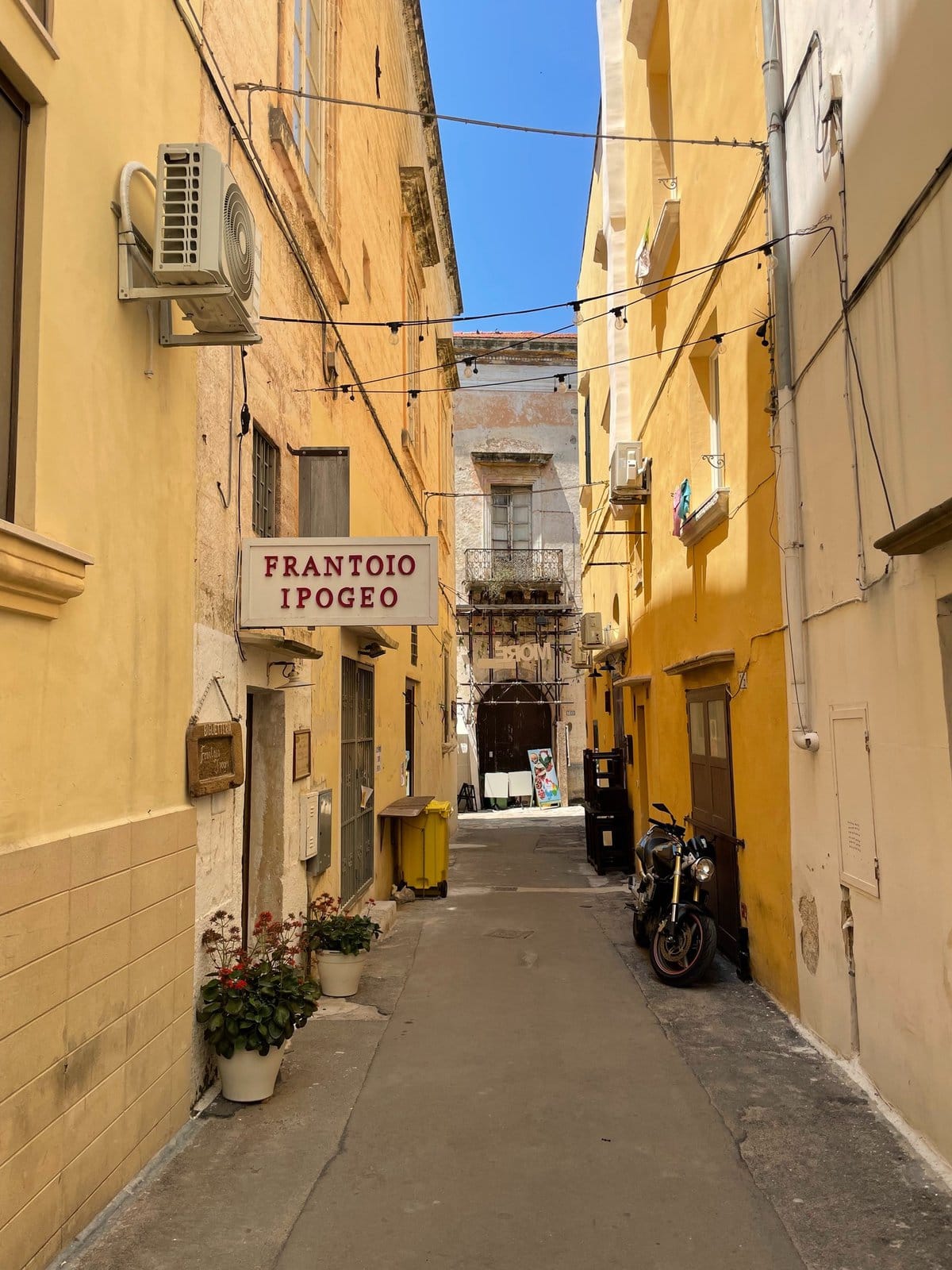 Il Mattino Ha l'Oro in Bocca – The early bird catches the worm


Nessuna Nuova, Buona Nuova – No News Is Good News


Far d'una mosca un elefante – To make an elephant out of a fly (the Italian version of making a mountain out of a molehill!)


Il buongiorno si vede dal mattino – A good day starts in the morning


Ride bene chi ride ultimo – Who laughs last, laughs best


Amor senza baruffa fa la muffa – Love without quarrels gets mold


L'Abito Non Fa il Monaco – Clothes don't make a man (The Italian version of not judging a book by its cover!)


A Caval Donato Non si Guarda in Bocca – Don't Look a Gift Horse in the Mouth


La Vita È Come Una Fotografia. Se Sorridi, Viene Meglio – Life is like a photograph. If you smile, it's better


La dolce far niente – the sweetness of doing nothing
Best Quotes about Naples Italy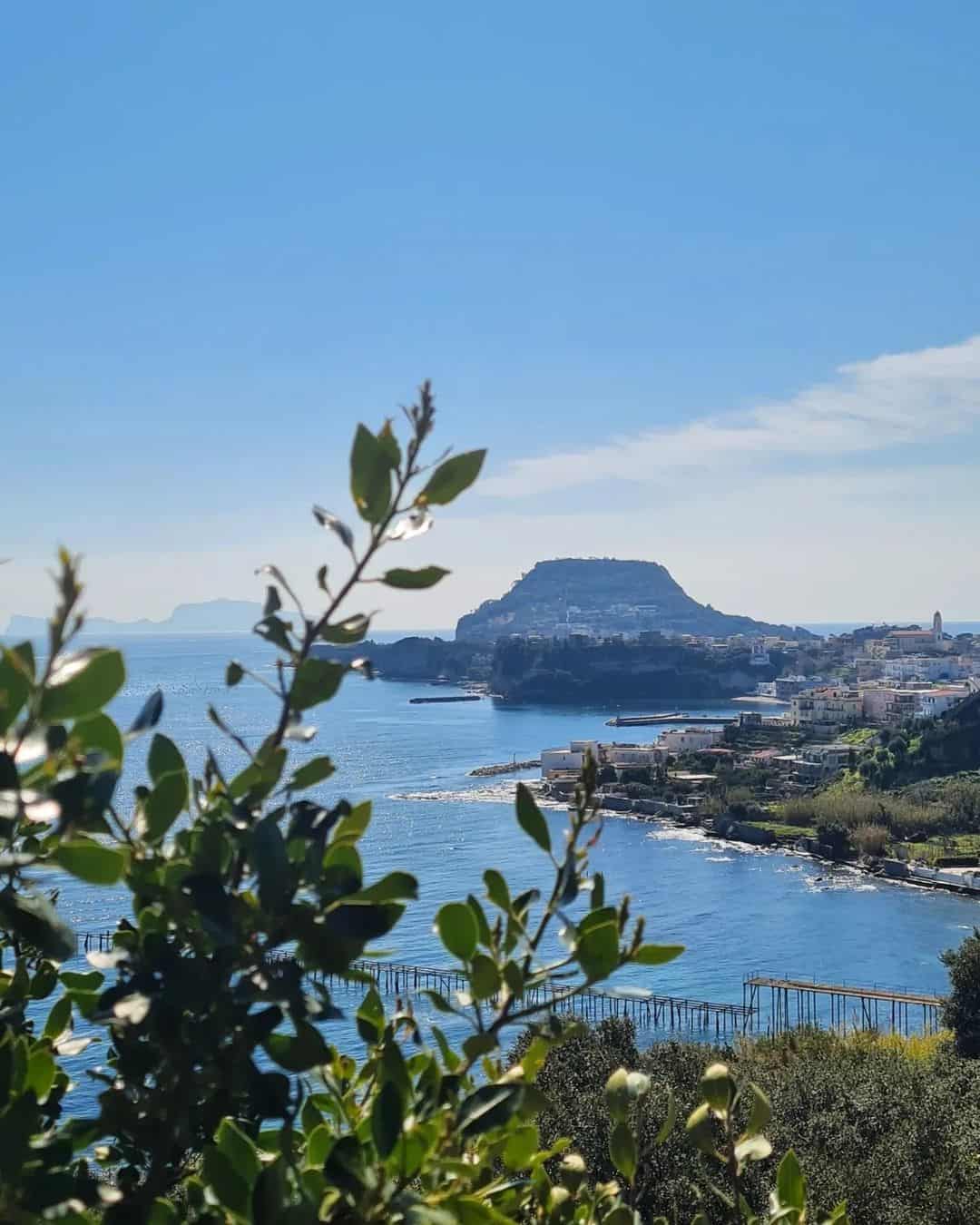 Naples offers something of a charming je ne sais quoi that is not found elsewhere in Italy. Indeed, the Italian South presents a different culture entirely as compared to the North.
Napoli is characterised by its gritty exterior, crowded piazzas, and graffiti-laden historical sites. It is unfortunate that in recent years Naples has gained a reputation for being unsafe.
Don't let the city's rough, edgy appearance deter you. Naples, Campania, and the south are home to a rich history, culture, and some of the friendliest people in the Mediterranean. Visiting Naples is a highlight of any trip to Italy.
There are plenty of wonderful day trips from Naples that you can take while you are in the area too. Pompeii, Ercolano, Mount Vesuvius, and the offbeat Pontine islands are all very worthy of your time and attention.
Best quotes about Naples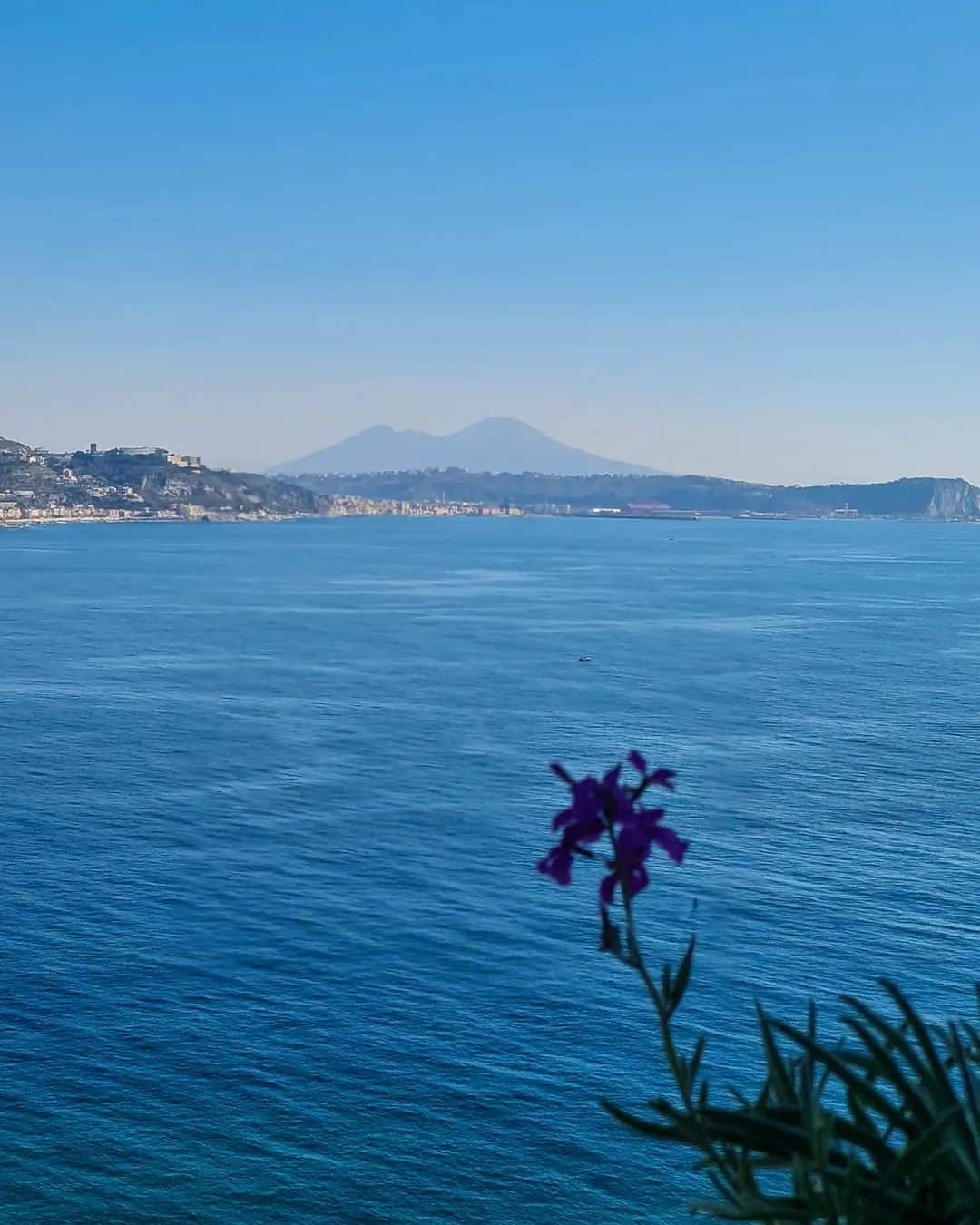 "Vedi Napoli e poi muori…" (See Naples and die…)

Popular Italian proverb
"One can't blame the Neapolitan for never wanting to leave his city, nor its poets singing its praises in lofty hyperboles. It would be wonderful even if a few more Vesuviuses were to rise in the neighbourhood."

Johann Wolfgang von Goethe, German Writer
"…the city of Naples was like this: wonderful from a distance, but when seen close up, it was fragmentary, indefinable, and coarse…"

Franco Di Mare, Italian Journalist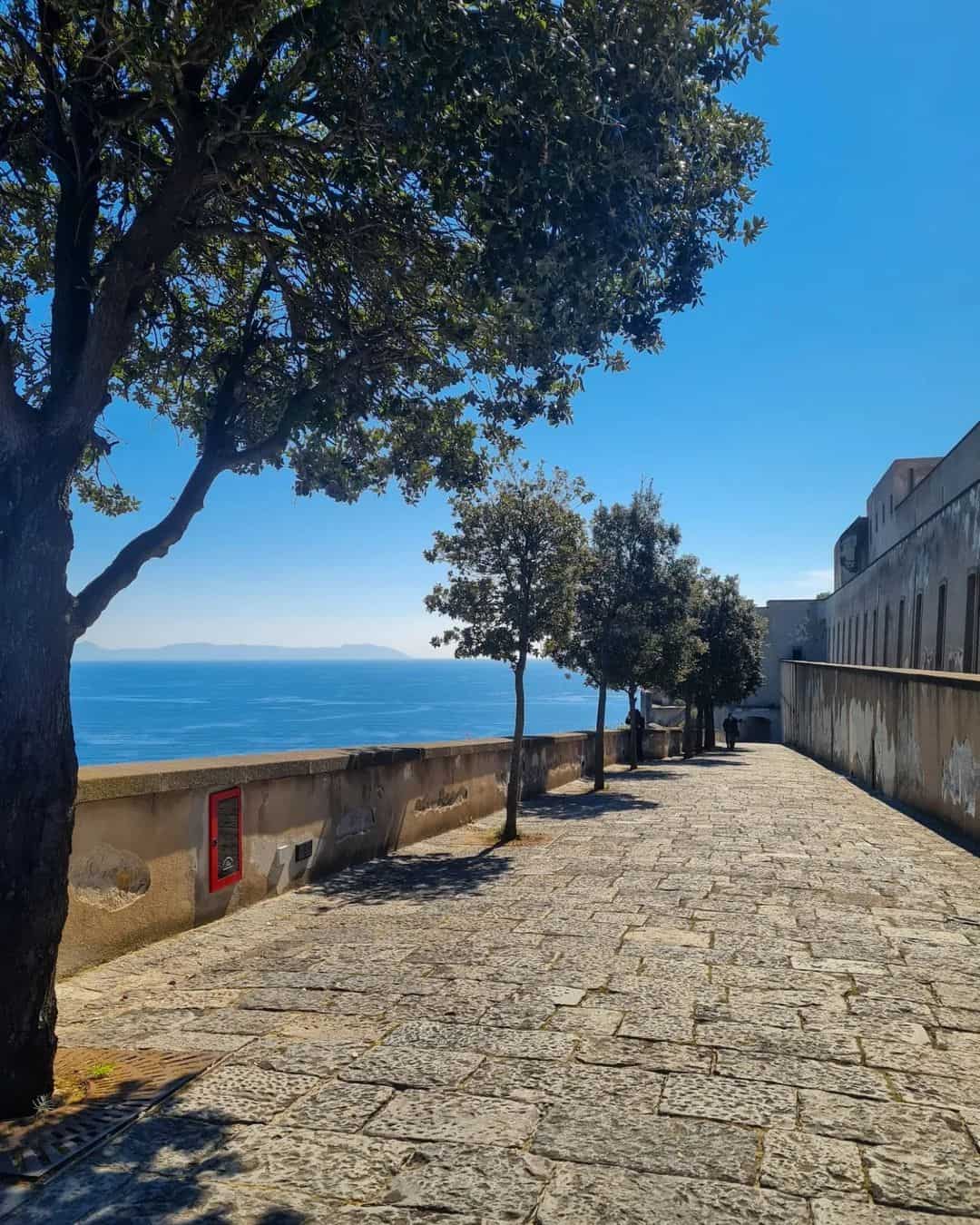 "Here we are at last. The Italian proverb says "See Naples and die" but I say, see Naples and live; for there seems a great deal worth living for."

Arthur John Strutt, English Painter
"Naples is simply… fascinating!"

Lilian Whiting, American Journalist
"Naples sitteth by the sea, keystone of an arch of azure."

Martin Farquhar Tupper, English Writer
"Naples exists inside of me, and always will. Fortunately for me, there is this treasure that I have inside of me and when I need it, then I pull it out."

Sophia Loren, Italian Actress
"Naples is a paradise: in it, everyone lives in a sort of intoxicated self-forgetfulness."

Johann Wolfgang von Goethe, German Writer
"People going from Southern Italy to the North say that they feel cold not only for the different climate but for the less "warm" approach in relationships."

Geert Hofstede, Dutch Psychologist
Best Quotes about Rome
Ah, Rome. Italy's capital and "eternal city" make the travel bucket lists of most of those who venture to Italy.
Rome is almost always teeming with tourists but it should never be written off as a result. Some places that are well-loved and popular became that way for a reason.
Venture slightly away from the Colosseum and the city's historic centre, and you will find dozens of off-the-beaten-path Rome attractions. "Off the beaten path" travel in Rome is not the oxymoron that it first sounds.
Rome is locally beloved for its diverse quartieri. These are quirky neighbourhoods that each have their own personality.
You could easily spend a month in Rome and still feel as though you have barely scratched beneath the surface.
Best quotes about Rome
"Rome is the city of echoes, the city of illusions, and the city of yearning."

Giotto di Bondone, Italian Renaissance Artist
Rome! By all means, Rome. I will cherish my visit here in memory as long as I live

Audrey Hepburn, American Actress
"Rome, the city of visible history"

George Elliot, English Novelist
Rome was a poem pressed into service as a city

Anatole Broyard, American Journalist
Methinks I will not die quite happy without having seen something of that Rome

Sir Walter Scott, Scottish Novelist, and Poet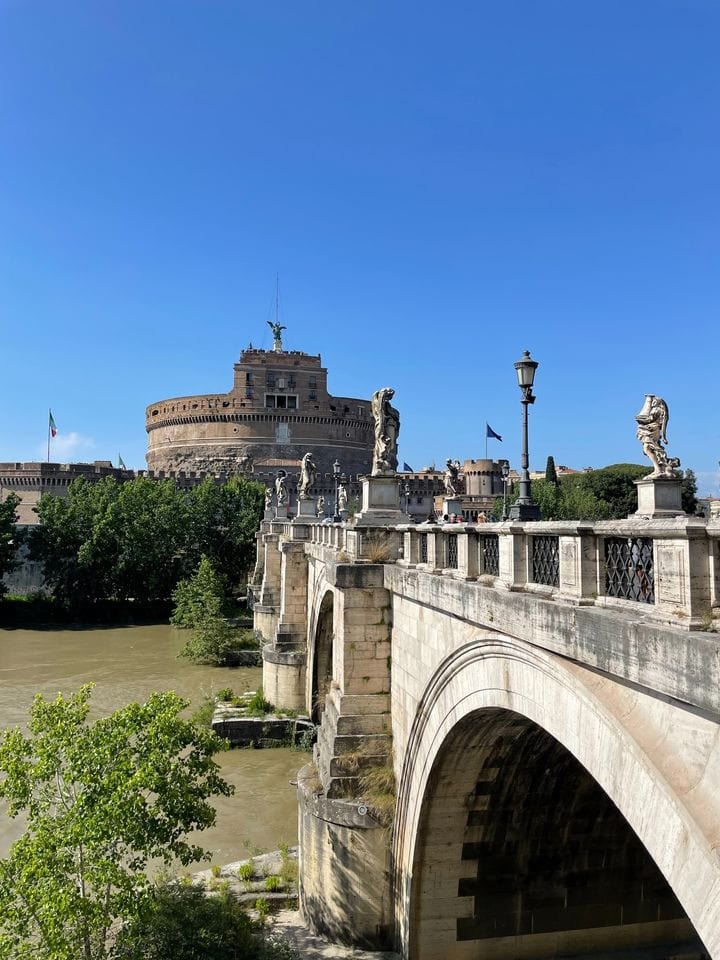 I am a sucker for those old traditional places, and Rome is as good as it gets, particularly when you throw in Italian food"

Roger Federer, Swiss Tennis Player
"To Rome, for everything."

Miguel de Cervantes, Spanish Writer
"From the dome of St. Peter's one can see every notable object in Rome… He can see a panorama that is varied, extensive, beautiful to the eye, and more illustrious in history than any other in Europe."

Mark Twain, American Novelist
"Yes, I have finally arrived to this Capital of the World! I now see all the dreams of my youth coming to life… Only in Rome is it possible to understand Rome."

Johann Wolfgang von Goethe, German poet
"Rome is not like any other city. It's a big museum, a living room that shall be crossed on one's toes."

Alberto Sordi, Italian Actor
"I found Rome a city of bricks and left it a city of marble."

Augustus, Roman Emperor
"Oh Rome! my country! city of the soul!"

Lord Byron, English Poet
"A fool is one who admires other cities without visiting Rome."

Francesco Petrarca, Italian Poet
More lovely Rome quotes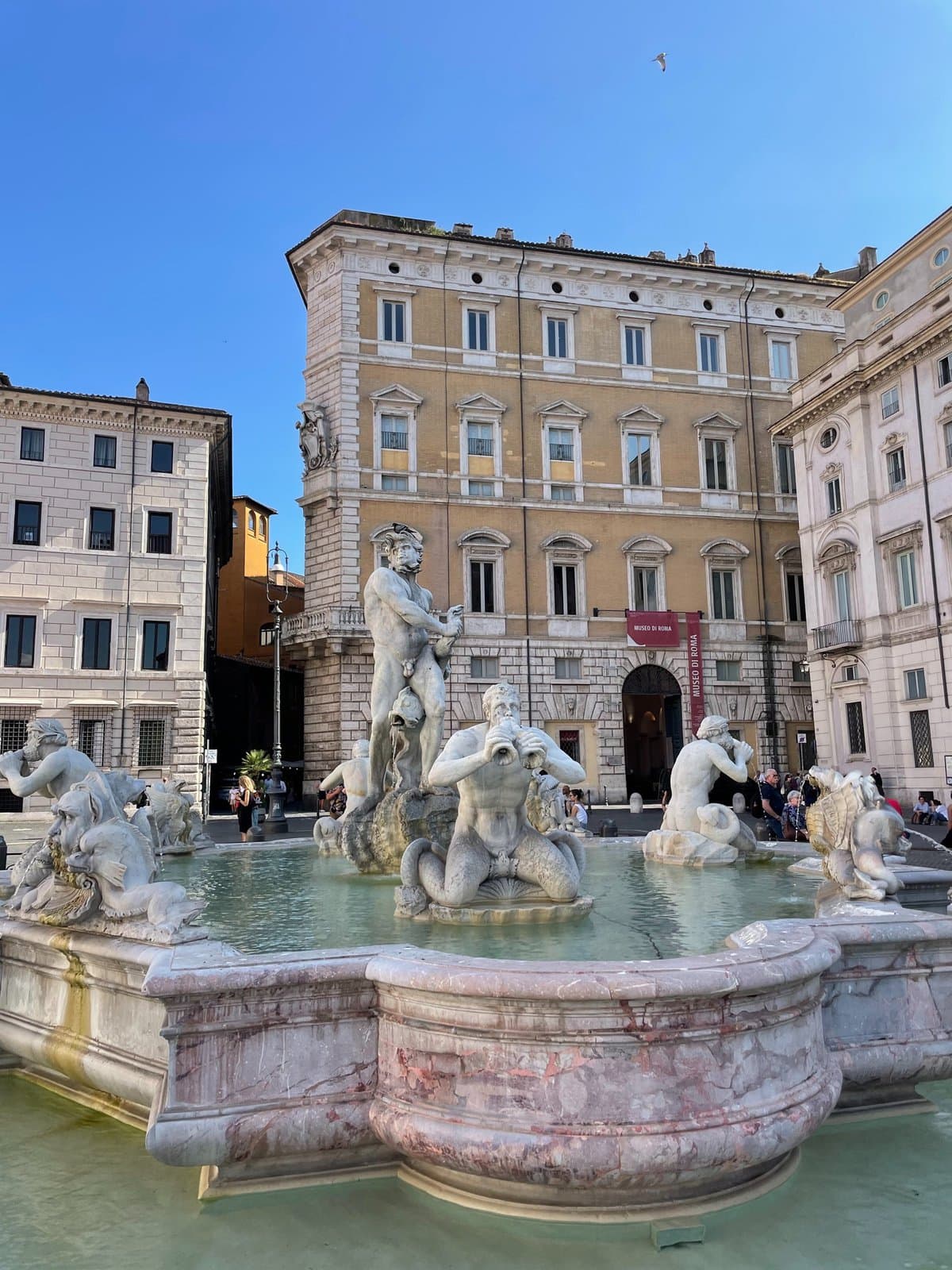 Rome lifts you up but won't let you settle down – it turns you into a bird without a nest

Glenn Haybittle, British Author
Rome and New York were impressive, but they knew they were. They had the beauty of a vain woman who had squeezed herself into her favourite dress after hours of careful self-worship.

Leonardo Donofrio, Italian Politician
If we could be reborn wherever we chose, how crowded Rome would be

Francine Prose, American Novelist
Rome will exist as long as the colosseum does

Saint Venerable Bede, English Benedictine monk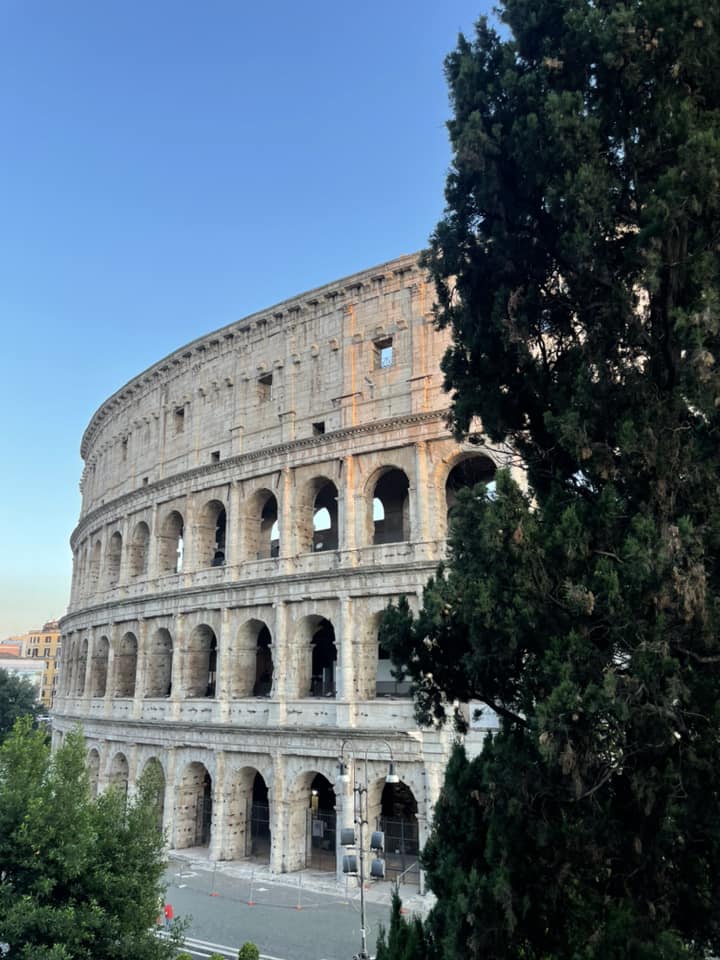 Rome – the city of visible history, where the past of a whole hemisphere seemoving in funeral procession with strange ancestral images and trophies gathered from afar

George Eliot, English Poet
Italy has changed. But Rome is Rome

Robert De Niro, American actor
Best quotes about Venice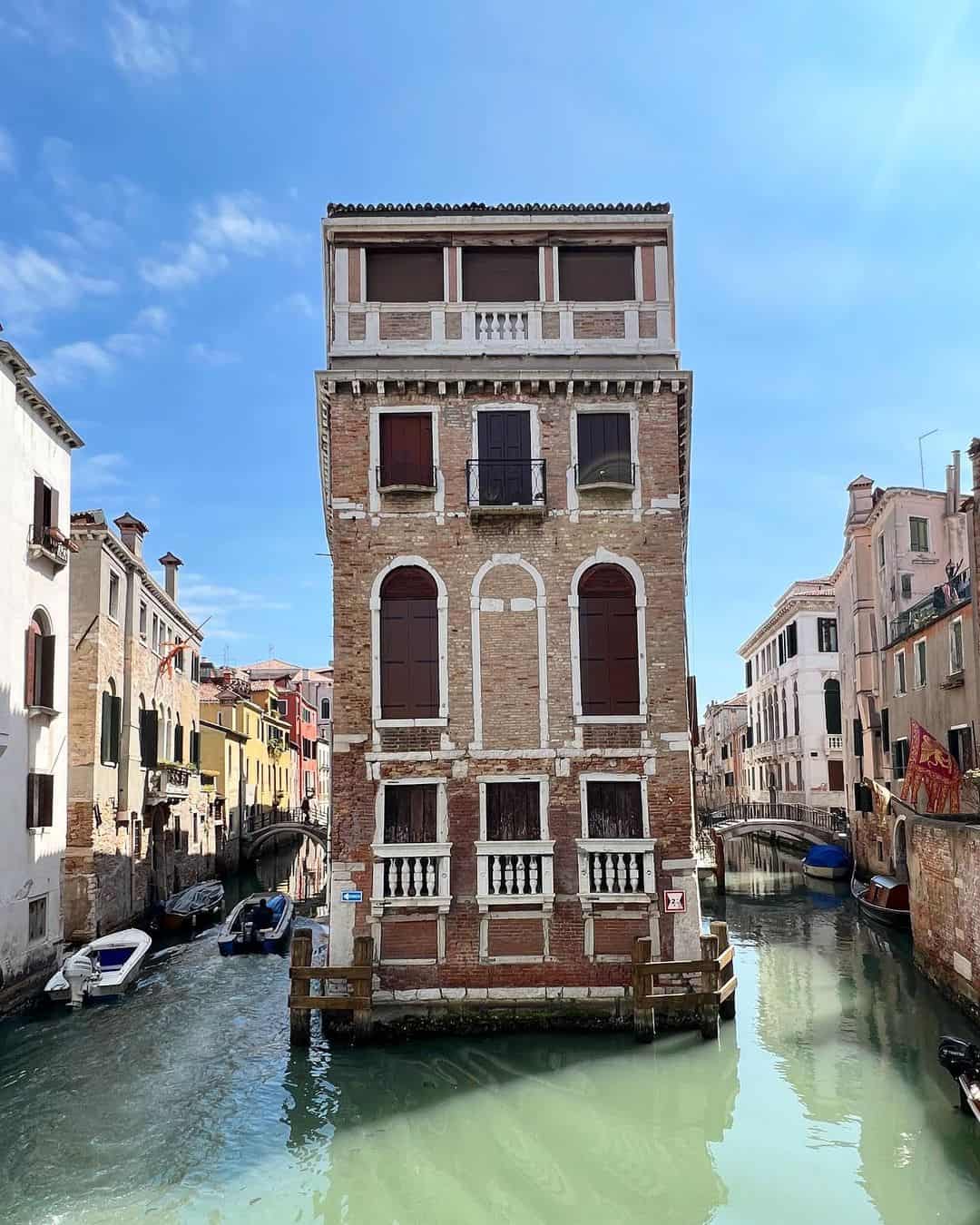 To many, Venice is the quintessential Italian romantic escape. The sheer mention of the city conjures up images of drifting through the canals of the old sea in a gondola while being serenaded with Italian folk music.
Like Rome, Venice has indeed become a tourist hotspot in recent years. Still, Venice is every bit as gorgeous and charming as it has always been.
A collection of gorgeous Venice quotes are listed below.
Best quotes about Venice, Italy
"There is something so different in, Venice from any other place in the world, that you leave at, once all accustomed habits and everyday sights to enter an, enchanted garden."

Mary Shelley, English Novelist
"This was Venice, the flattering and suspect beauty this city, half fairytale and half tourist trap, in whose insalubrious air the arts once rankly and voluptuously blossomed, where composers have been inspired to lulling tones of somniferous eroticism."

Thomas Mann, German Writer
"Venice is eternity itself"

Joseph Brodsky, Russian American Poet
"If I were not the King of France, I would choose to be a citizen of Venice."

Henry III of France
"Venice, its temples and palaces did seem like fabrics of enchantment piled to heaven."

Percy Bysshe Shelley, English Poet
"Venice is like eating an entire box of chocolate liqueurs in one go"

Truman Capote, American Writer
Even more lovely quotes about Venice
Venice has always fascinated me. Every country in Europe then was run by kings and the Vatican except Venice, which was basically run by councils. I've always wondered why.

Alan Furst, American Author
"The surface of Venice is constantly metamorphosing, painting Venice is almost like being a restorer, peeling off the layers to find the picture after picture underneath."

Arbit Blatas, Lithuanian Artist
"Venice once was dear, The pleasant place of all festivity, The revel of the earth, the masque of Italy."

Lord Byron, English Poet
"The one thing the locals never do is ride gondolas."

Joseph Brodsky, Russian-American Poet
The Vatican is a dagger in the heart of Italy

Thomas Paine, American Political Activist
"When I seek another word for 'music', I never find any other word than 'Venice'."

Friedrich Nietzsche, German Composer
"To build a city where it is impossible to build a city is madness in itself, but to build there one of the most elegant and grandest of cities is the madness of genius."

Alexander Herzen, Russian Writer
"In the glare of the day there is little poetry about Venice, but under the charitable moon her stained palaces are white again…"

Mark Twain, American Novelist
"It's so easy for me to get caught up in the feeling of a city like Venice, where everything is just beautiful color and gorgeous buildings that are so peaceful. You can roam around and get lost in the labyrinth"

Nanette Lepore, American Fashion Designer
Just a few more beautiful Venice quotes
I loved her from my boyhood,—she to me
Was as a fairy city of the heart,
Rising like water columns from the sea,
Of joy the sojourn and of wealth the mart;
And Otway, Radcliffe, Schiller, Shakespeare's art,
Had stamped her image in me

Lord Byron, English Poet
At the bridge I stood

lately in the brown night.

From afar came a song:

as a golden drop it welled

over the quivering surface.

Gondolas, lights, and music —

drunken it swam out into the twilight.

My soul, a stringed instrument,

sang to itself, invisibly touched,

a secret gondola song,

Friedrich Nietzsche, German Philosopher
A realist, in Venice, would become a romantic by mere faithfulness to what he saw before him

Arthur Symons, English Poet
No one forgets the first glimpse of Venice. Whether arriving by plane, boat, train, or car, there is that startling moment when one looks across the waves and finds what should not be there – stone towers, rich churches, and packed buildings rising out of the sea. The extraordinary beauty of Venice only adds to its improbability. How does such a city exist?

Thomas F. Madden, American Historian
Venice appeared to me as in a recurring dream, a place once visited and now fixed in memory like images on a photographer's plates so that my return was akin to turning the leaves of a portfolio: a scene of the gondolas moored by the railway station; the Grand Canal in the twilight; the Rialto bridge; the Piazza San Marco; the shimmering, rippling wonderland; the bustling water traffic; the fish market; the Lido beach and boardwalk; Teeny in the launch; the singing, gesturing gondoliers; the bourgeois tourists drinking coffee at Florian's; the importunate beggars

Gary Indbinder, American Author
And off in the far distance, the gold on the wings of the angel atop the bell tower of San Marco flashed in the sun, bathing the entire city in its glistening benediction

Donna Leon, American Author
All of Venice is tattered, resewn, achingly lovely, and like an enchantress, she disarms me, making off with the very breath of me.

Marlena de Blasi, American Author
Quotes about Florence
Beautiful Florence is an enchanting Italian getaway destination. The city is the birthplace of Renaissance art, encompassed by miles upon miles of scenic vineyards.
Writers, Poets, and other creatives have been falling head over heels in love with Florence for centuries. It's not difficult to understand why. Admire the city's grand 15th-century palaces, take an evening stroll along the Ponte Vecchio, and get up close and personal with Michelangelo's David.
The quotes about Florence below perfectly embody all that is wonderful about Florence.
The Best Italy Quotes About Florence
"Among the four old bridges that span the river, the Ponte Vecchio, that bridge which is covered with the shops of jewelers and goldsmiths, is a most enchanting feature in the scene. The space of one house, in the center, being left open, the view beyond, is shown as in a frame; and that precious glimpse of sky, and water, and rich buildings, shining so quietly among the huddled roofs and gables on the bridge, is exquisite".

Charles Dickens, English Writer
"Through these old streets I wander dreamily; Around me, Florence sweeps her busy tide of life."

William Leighton, English Composer
"I am a product of my native land, Tuscany, Italy."

Andrea Bocelli, Italian Opera Singer
"To see the sun sink down, drowned on his pink and purple and golden floods, and overwhelm Florence with tides of color that make all the sharp lines dim and faint and turn the solid city to a city of dreams, is a sight to stir the coldest nature."

Mark Twain, American Writer
"And when I thought of Florence, it was like a miracle city embalmed and like a corolla, because it was called the city of lilies and its cathedral, St. Mary of the Flowers."

Marcel Proust, French Novelist
"Everything about Florence seems to be colored with a mild violet, like diluted wine."

Henry James, American-British Writer
More quotes about Florence
And the voices in the waves are always whispering to Florence, in their ceaseless murmuring, of love – of love, eternal and illimitable, not bounded by the confines of this world, or by the end of time, but ranging still, beyond the sea, beyond the sky, to the invisible country far away

Charles Dickens, English Writer
Visiting Florence was like attending a surprise party every day

Jennifer Coburn, American Author
Sure, Florence is touristy. But where else can you stroll the same pedestrian streets walked by Michelangelo, Leonardo, and Botticelli while savoring the world's best gelato?

Rick Steves, American Travel Writer
Under the shadow of a stately Pile,
The dome of Florence, pensive and alone,
Nor giving heed to aught that passed the while,
I stood, and gazed upon a marble stone,
The laurelled Dante's favourite seat. A throne

William Wordsworth, English Poet
This is the fairest picture on our planet, the most enchanting to look upon, the most satisfying to the eye and the spirit. To see the sun sink down, drowned on his pink and purple and golden floods, and overwhelm Florence with tides of color that make all the sharp lines dim and faint and turn the solid city to a city of dreams, is a sight to stir the coldest nature, and make a sympathetic one drunk with ecstasy."

Mark Twain, American Writer
Among the four old bridges that span the river, the Ponte Vecchio, that bridge which is covered with the shops of jewelers and goldsmiths, is a most enchanting feature in the scene. The space of one house, in the center, being left open, the view beyond, is shown as in a frame; and that precious glimpse of sky, and water, and rich buildings, shining so quietly among the huddled roofs and gables on the bridge, is exquisite

Charles Dickens, English Writer
In Paris, you learn wit, in London you learn to crush your social rivals, and in Florence you learn poise

Virgil Thomson, American Composer
The very beginning of European aesthetics started from Florence. Everything here was beauty, money, and creativity, the power of the good money

Alessandro Michele, Italian Fashion Designer
Tuscany Quotes
It is the house of my dreams. My Tuscan dream!

Kate Fitzroy, Dreams of Tuscany, British Author
One of my ambitions is to move to Tuscany. I like the idea of getting a vineyard. I love being under the sun and being casual and comfortable. That is my idea of heaven.

Paolo Nutini, British-Italian singer
Fresh tobacco. Black currants. God, it was so good. She kept it in her mouth for a count of ten before she swallowed. If there was any magic in this world that was not magic, it was wine. She smelled wet hay from a tumbledown field in Tuscany in the early morning, after the sky turned light, but before the sun burned off the dew

Lev Grossman, American Novelist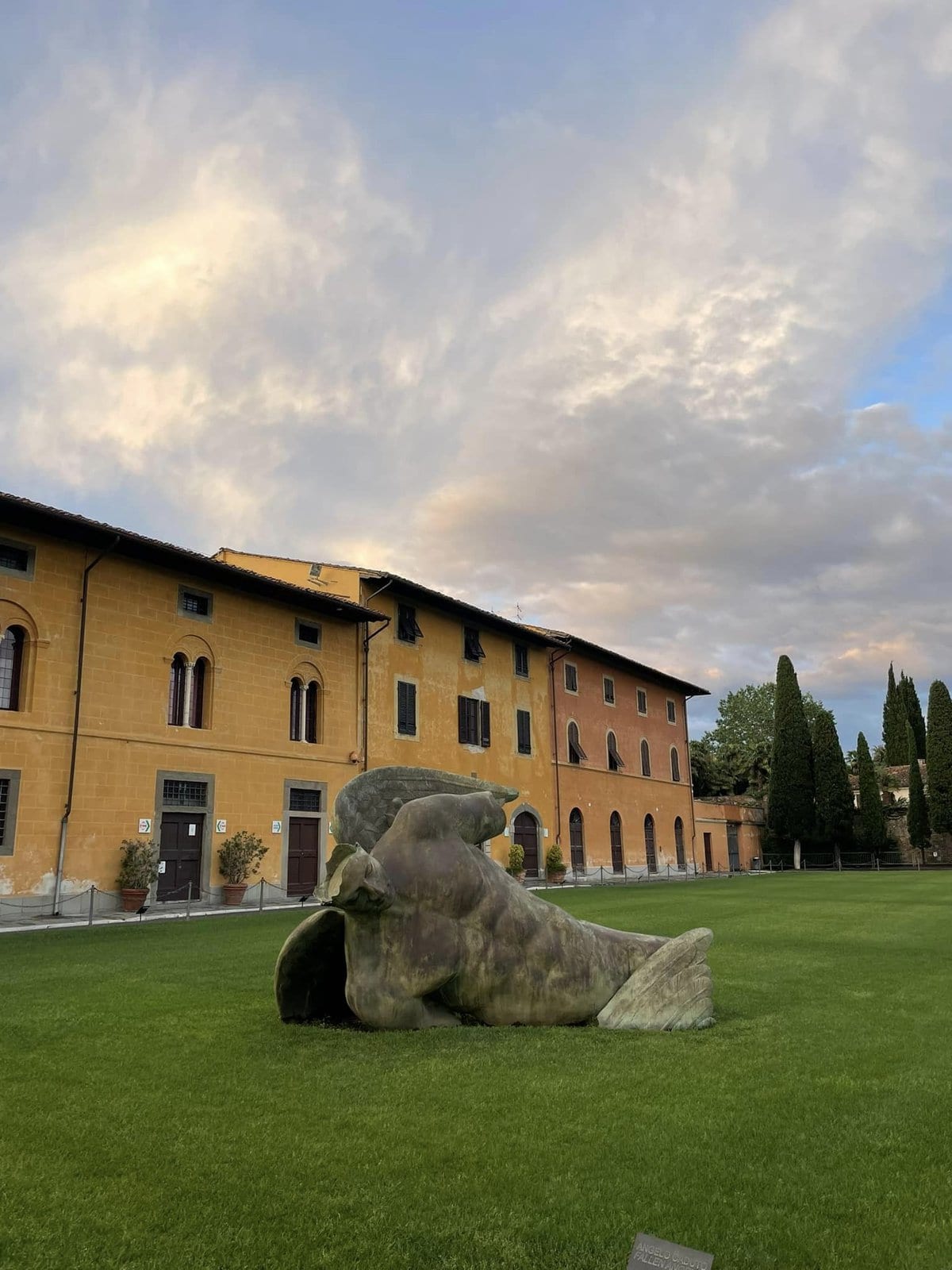 Americans who visit Tuscany or Umbria love the landscape: the silvery olive groves, the fields of sunflowers, the vineyards, the stone houses and barns.

Anthony Lewis, American Journalist
More charming Tuscany quotes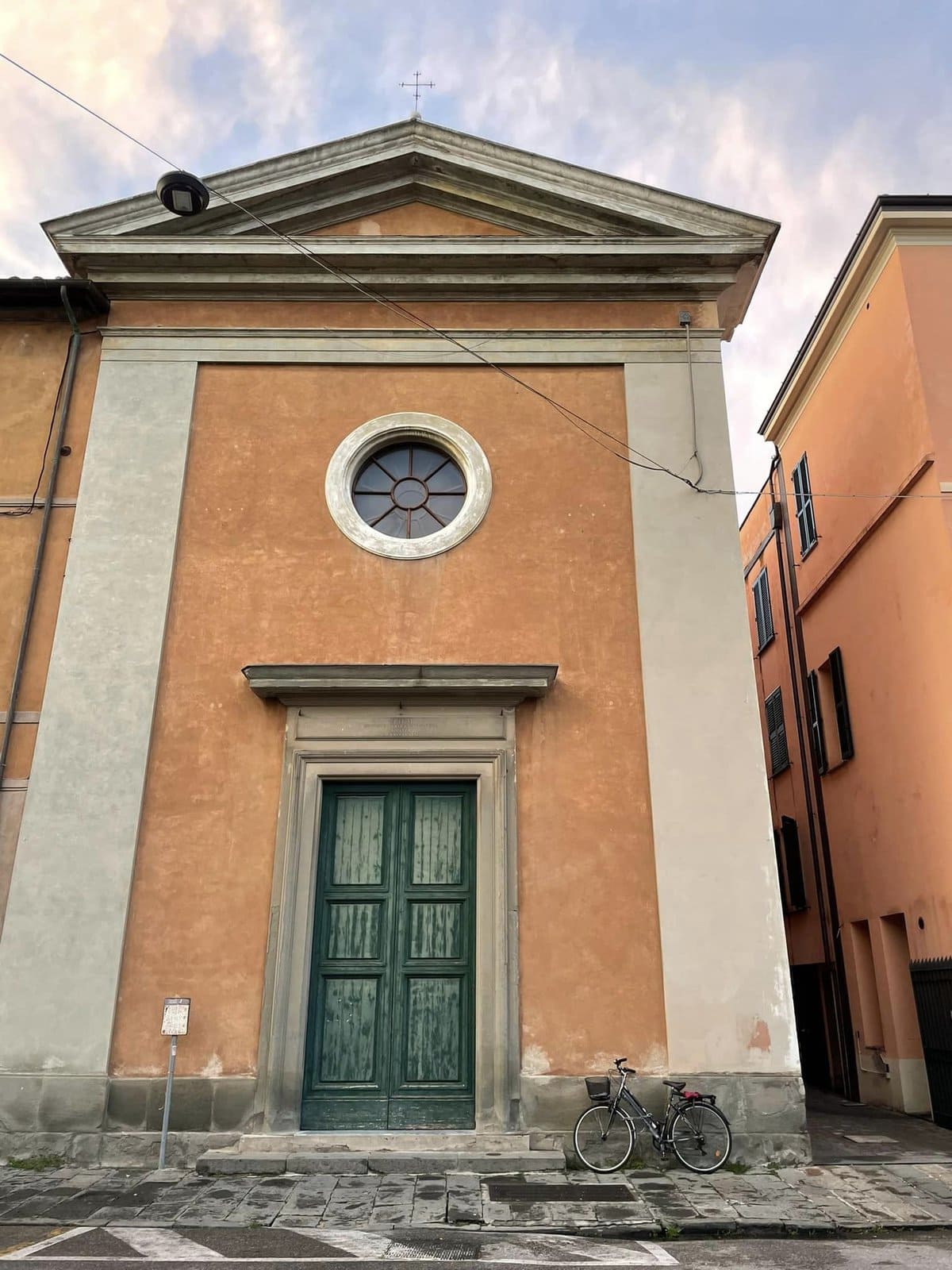 My idea of heaven still is to drive the gravel farms of Umbria and Tuscany, very pleasantly lost

Frances Mayes, American Author
I want to go back to Italy and live on a farm in Tuscany.

Rose McGowan, American Actress
I would like to get a house in Tuscany: aside from New York, cities do not appeal to me anymore.

Adriano Giannini, Italian Actor
Simply by not owning three castles in Tuscany, I have saved enough money in the last forty years on insurance premiums alone to buy a medium-sized castle in Tuscany

Ludwig Mies van der Rohe, German-American Architect
Quotes about Milan
The northern city of Milan exudes an air of elegance like nowhere else. Milan is rich in history and sites of cultural importance.
Its streets, as its well-heeled locals, are both effortlessly chic and sophisticated, When you venture to Milan, don't miss the opportunity to purchase tickets for the Last Supper or to scale the rooftop of the Duomo Cathedral.
It's unfortunate that some Italians see Milan as grey and uninviting when combined with some of Italy's other towns and cities. This is arguably because the city is one of Italy's main financial and business hubs and it gives off more of a ¨big city¨ vibe than colourful coastal towns along the Amalfi Coast.
Still, there is beauty to be found everywhere and if you scratch beneath the surface of Milan, you are likely to find it here too.
Best Italy quotes About Milan
"Milan is marvellous, picturesque, and full of elegance."

Wesley Sneijder, Dutch Footballer
My favourite thing about Milan is that you see these guys, and it's as if a spaceship came out of the most attractive planet invented and just dropped them off all across the city

Brad Goreski, Canadian Stylist
"Milan is a true metropolis: strong and fearless but welcoming, too. Little by little, I came to realize that I could become someone here."

Giorgio Armani, Italian Fashion Designer
"Milan. What a beautiful place to die."

John Carradine, American Actor
"Retire me to my Milan, where every third thought shall be my grave."

William Shakespeare, British Playwright
"Milan is beautiful in the fog, like a woman with a veil."

Ornella Vanoni, Italian Singer
Quotes about Italian style and fashion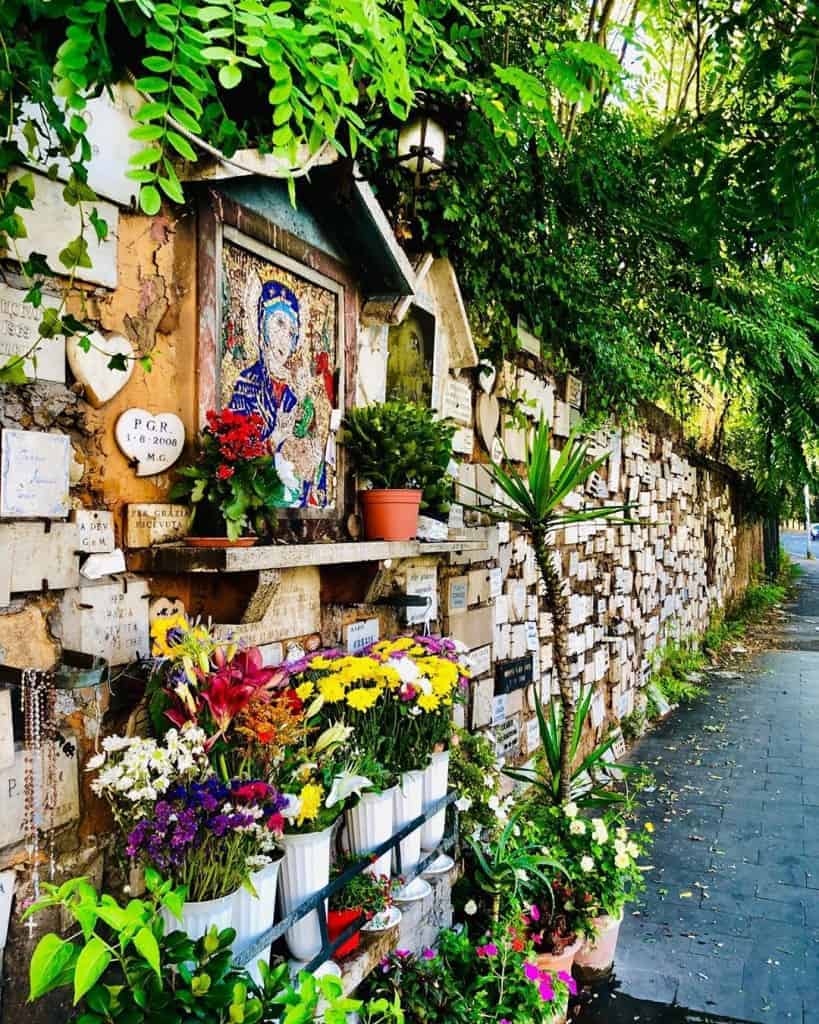 Italians are globally renowned for their sense of style and fashion. It's almost as though being chic is ingrained into their DNA.
This is particularly the case for those that live in Milan and the northern parts of the country. Quotes about Italy that focus on appreciation for Italian fashion sense are detailed below.
Best quotes about Italian fashion and style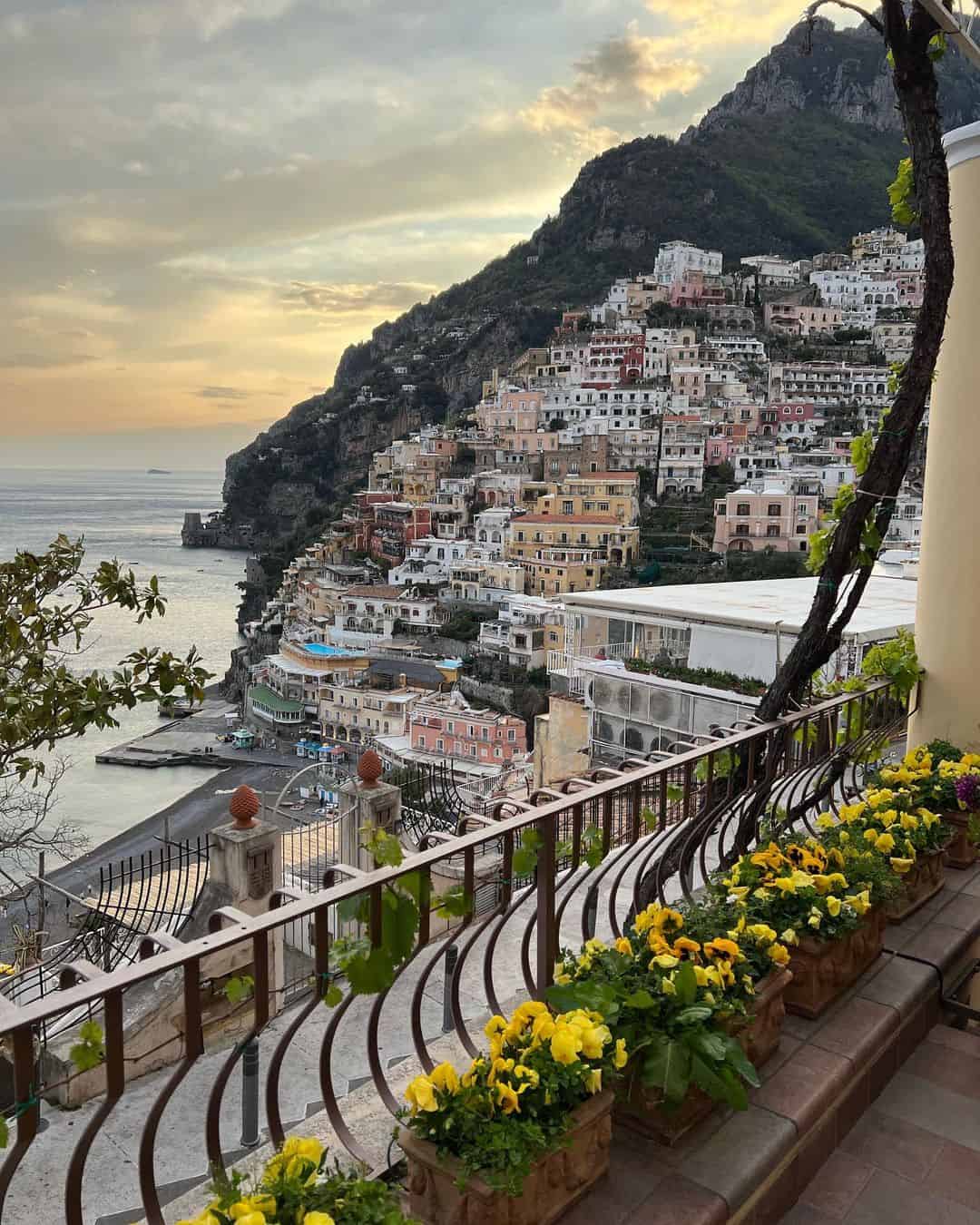 "I love Italian fashion – the sense of style that Italians have is part of their DNA. Nobody is like them."

Sonam Kapoor, Indian Actress
"Italians know that what matters is style, not fashion. Italian style does not have social or age boundaries."

Stefano Gabbana, Italian Fashion Designer
"l'eleganza non è farsi notare ma farsi ricordare" (elegance is not about getting noticed but about being remembered"

Giorgio Armani, Italian Fashion Designer
"Looking good in Italy is even more important than looking where you're going."

Jeremy Clarkson, British TV Presenter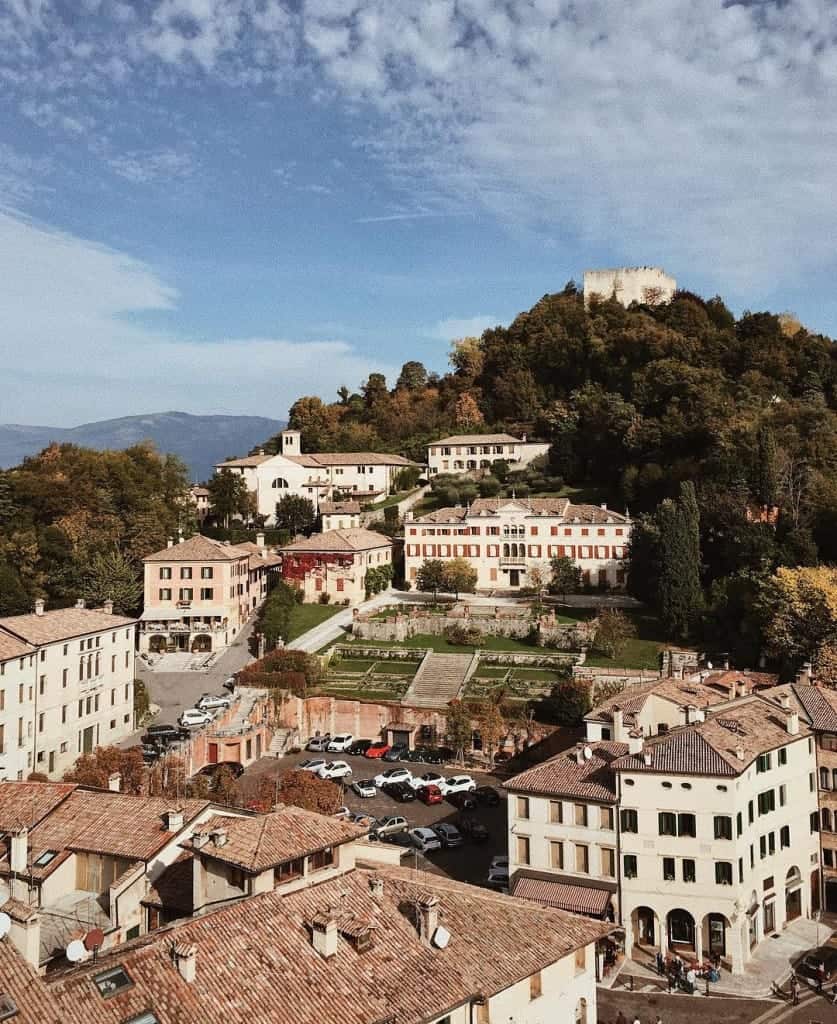 Love and understand the Italians. For the people are more marvelous than the land

E.M. Forster, English Writer
The pride taken by the Italians in their gifted women is among the most important facts in the history of their Renaissance

Walter Shaw Sparrow, Welsh Writer
Wasting time is something that people do or feel all over the world, not just in Italy.

Paolo Sorrentino, Italian Film Director
Italians will tolerate hideously incompetent generals, presidents, tyrants, professors, bureaucrats, journalists and captain of industry, but will never tolerate incompetent opera singers, conductors, ballerinas, courtesans, actors, film directors, cooks, tailors… In a world of disorder and disaster and fraud, sometimes only beauty can be trusted. Only artistic excellence is incorruptible. Pleasure cannot be bargained down. And sometimes the meal is the only currency that is real

Elizabeth Gilbert (Eat Pray Love), American Writer
The Italians are called Children of the Sun. They might better be called 'Children of the Shadow. Their souls are dark and nocturnal

D. H. Lawrence, English Writer
Random Italy Quotes
You know what I have been told? Italian men respect their wives. They spoil their mistresses. But the only women they love are their mothers

In Love and War, 1999 movie directed by Richard Attenborough
There is a history to Italian food that goes back thousands of years, and there's a basic value of respecting food. America is young and doesn't have that.

Lidia Bastianich, Italian-American Chef and TV Host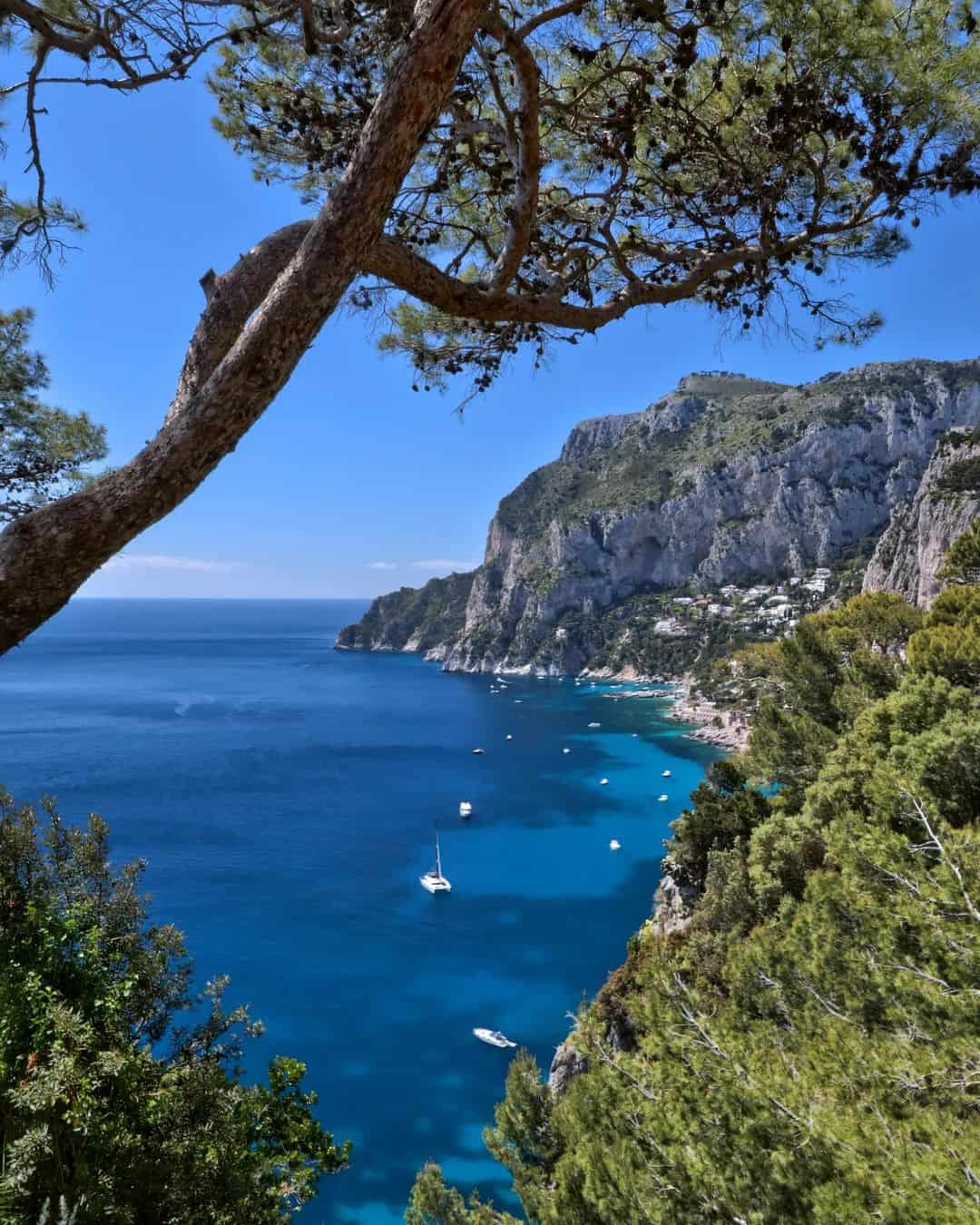 The Tuscan countryside whizzed by in a kaleidoscopic whirl of shapes and colors. Green grass and trees melded with blue sky, purple and yellow wildflowers, peachy-orange villas, brown-and-grey farmhouses, and the occasional red-and-white Autogrill, Italy's answer to fast food.

Jenny Nelson, Author of Georgias Kitchen
Is there anywhere in the world as full of beauty as Italy?

Natalia Sanmartín Fenollera, Spanish Author
What I remember most about those days is how happy we all were. When I think back on my life growing up on Terra d'Amore, tides of warm memories wash over me like the waves of the Mediterranean. Our little farm, nestled in the hills and valleys of Montecalvo just outside Bologna, was idyllic. Indeed, it was an Italian paradise, veritable heaven

Giacomino Nicolazzo, Italian-American Author
Though paradise of exiles, Italy!

Percy Bysshe Shelley, British Poet
A man has not fully lived until he experiences that gentle balmy clime of ancient empires, the land of lemon trees and the genius of Michelangelo

E.A. Bucchianeri, Irish-Italian-American Author
One of the great joys of traveling through Italy is discovering firsthand that it is, indeed, a dream destination

Debra Levinson, American Writer and Blogger
Italy quotes: final thoughts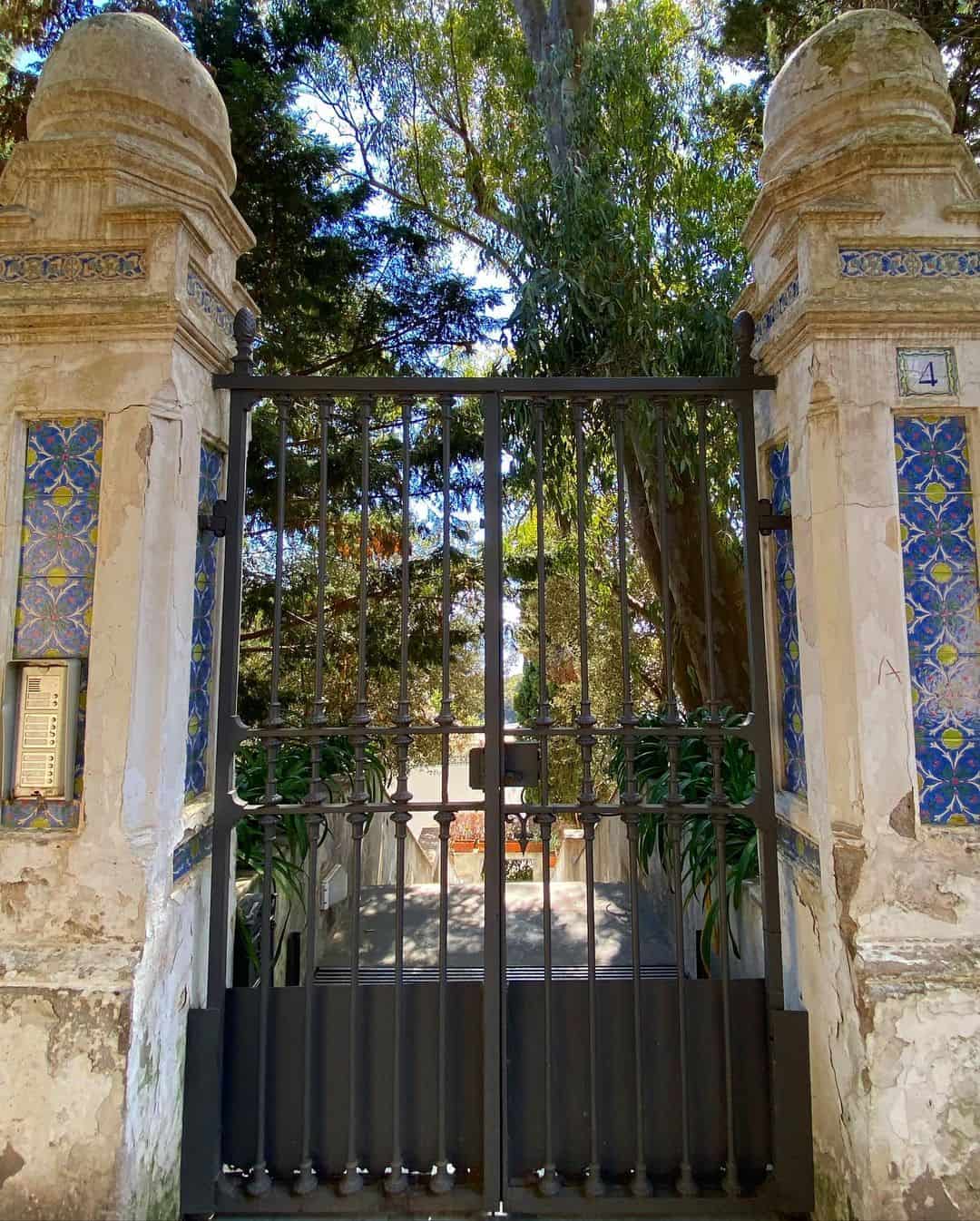 Have any other beloved quotes about Italy to share? You may also like these quotes to inspire you to visit Sicily.
Alternatively, are you planning a trip to Italy and need a little help and guidance on where to visit, what to see, renting a car and driving in Italy, or any other aspects of organising your trip ? I used to live in Naples while teaching English in Italy.
I had the opportunity to explore this stunning country extensively during that time.
Feel free to reach out and I'll get back to you ASAP. Grazie mille e buon viaggio!
Melissa xo
---