The Israel passport stamp has been a great cause for concern for people traveling in the Middle East for the last few years. It's a hot topic.
Anyone traveling to Israel and then onwards to other countries, or to countries like Lebanon and Iraq and then to Israel may be concerned. Historically, having an Israeli passport stamp on your passport could mean that you were automatically banned from entering certain countries.
Israel does not have the best relationship with some of the other countries in the region. Some, like Iran, don't even recognise it as a state and consider them an enemy.
Obviously you, as an innocent tourist in the middle of all of this, do not want to find yourself in a position where you are interrogated at a border or refused entry somewhere. But there's good news.
In 2023, Israel no longer stamps passports at the airport on arrival. Israeli customs and the Israeli government are well aware of the issue an Israel passport stamp poses and they have not been stamping passports for years.
In most cases, you will enter and exit Israel with no trace of you having been there. There are a few mitigating circumstances to keep in mind which will discuss in this article.
But most people do not have to worry. This guide on how to avoid the Israeli passport stamp has been written by a British Travel Writer that has passed through the country numerous times.
It is updated periodically. (Most recently March 2023) and aims to answer all of your questions and concerns about the Israel passport stamp.
The Israel Passport Stamp and How to Avoid it in 2023
Any mention of the Israel passport stamp leaves a lot of travelers concerned. Travel forums, Facebook groups, and comments on this article are filled with questions like
Will my passport get stamped in Tel Aviv?


Can I visit Qatar with an Israeli passport stamp?


What is the problem with having an Israel stamp in my passport?


Can I travel to Israel if I've been to Iran?
But as mentioned above, Israel no longer stamps passports. If you are crossing a land border between Israel and Jordan, they may try and stamp your passport but the Immigration Officer will usually ask if it's okay to do so first.
If you are concerned about the stamp or you are traveling elsewhere in the Middle East after Israel, you can quickly interject and request that your passport is not stamped. In that case, they will stamp a separate piece of paper. (More on that below).
Process for arriving in Israel by plane in 2023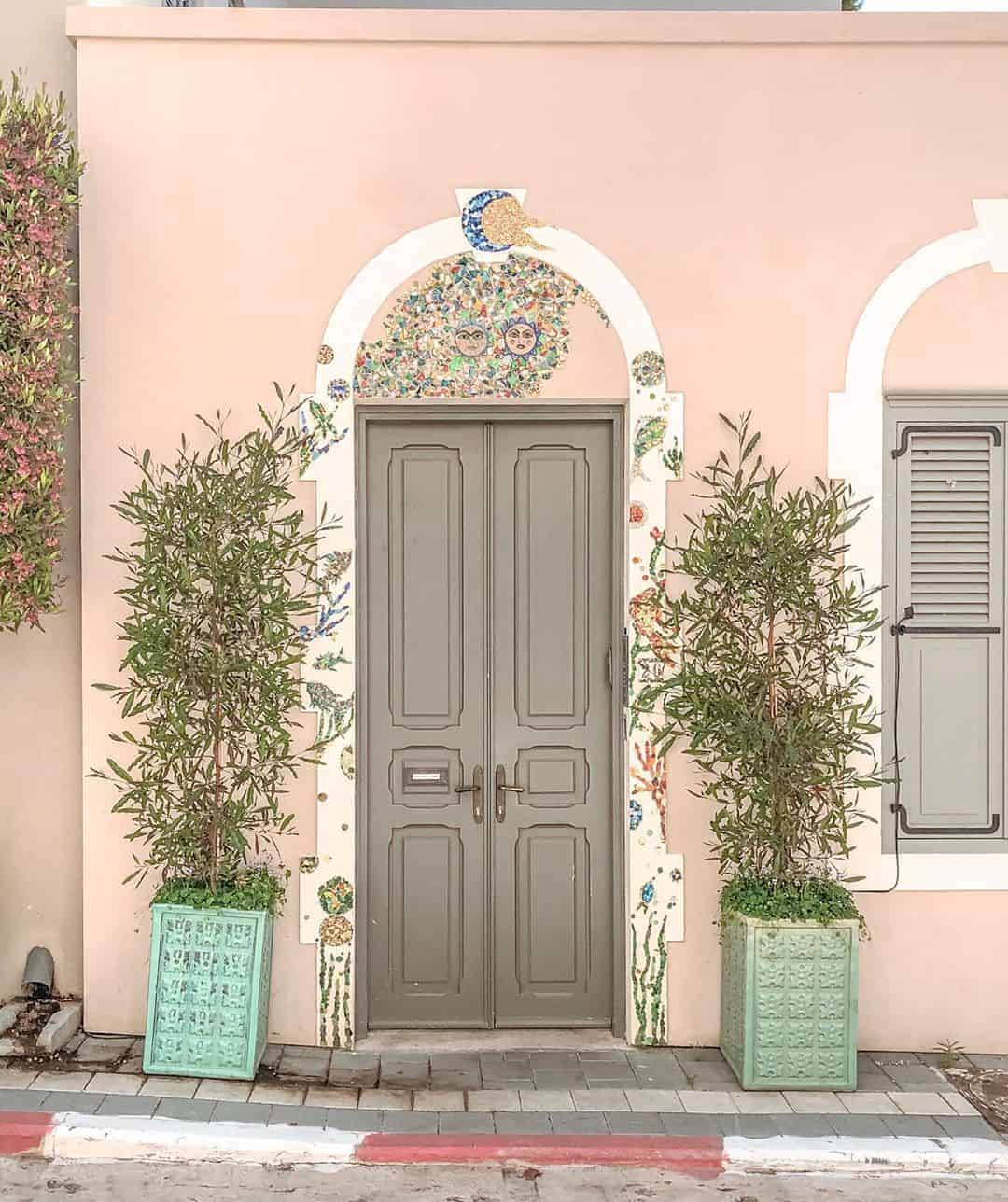 There are three international airports in Israel. Ben Gurion International Airport in Tel Aviv is the main entry point for most people and is probably the airport you will fly into.
There is then also Ramón International Airport for Eilat and Haifa Airport. Ben Gurion offers a number of direct flights to various cities around Europe, the Middle East, and Asia.
Since the Israel passport stamp has been phased out, now, when you arrive, you are given a slip of paper instead. The slip of blue paper is essentially a smaller printout of the information page on your passport.
It contains your passport photo, number, and key information, as well as your entry date in Israel. You may be asked about your purpose of travel in Israel, particularly if you have stamps for places like Iran, Iraq, and Lebanon in your passport.
It is crucial that you keep this piece of paper with you at all times. Some luxury hotels may ask to see it when you check-in. You will need to return it again when you exit the country.
You still need to fill in an entry requirement form 48 hours before flying to Israel in 2023. There are currently no vaccination or testing requirements.
Things to Know About the Israel Passport Stamp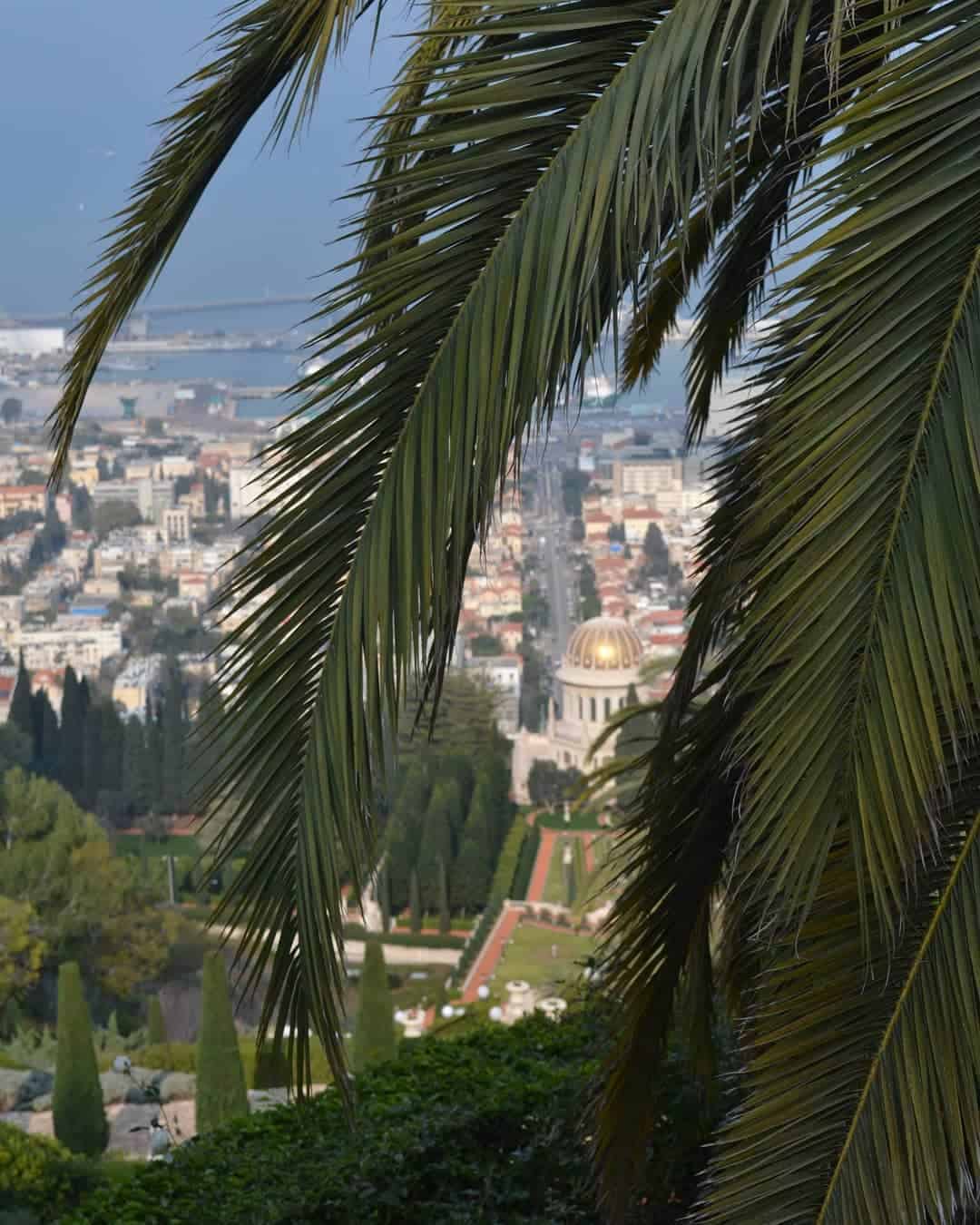 The most commonly asked questions and concerns about the Israel passport stamp are detailed below.
Take care of the blue slip of paper
If you decide to cross the land border with Palestine, you need to make sure that you keep the blue slip of paper with you. Armed Israeli soldiers often board the buses from Jerusalem to Bethlehem and other parts of the West Bank.
They will ask to see your passport and paper in each direction. You're hardly going to be refused entry back to Israel if you lose it but it's best not to as it will cause you some headaches and an admin nightmare trying to get a new one..
Leaving Israel, receiving a pink slip of paper
When you leave Israel, you slide your blue slip of paper into an automatic machine. It will give you a pink slip of paper which contains more or less the same information.
This acts as your exit slip. You will need to hand it to the Customs Officer as you leave.
They will collect it and send you on your merry way. Do note that you may be asked a lot more questions when leaving Israel than you were when entering.
This is intimidating but the practice exists for everyone's safety. Answer the questions honestly and you'll be fine.
I have passed through Israeli border control several times. There were stamps from Morocco, Malaysia, Turkey, Egypt, and the UAE on my passport.
I did not receive any serious questioning or interrogation. But the border agents did ask me how long I spent in each country, who I travelled with and why I went there.
This is standard procedure and nothing to stress over.
Crossing Israeli land border crossings
Israel shares borders with Lebanon to the north, Syria and Jordan to the east, and Egypt to the south. The country does not have good relations with Lebanon or Syria, and these land borders are closed.
Israel is amicable with Egypt and Jordan at least, even if the relationships are not perfect. You can travel overland to both countries.
Jordan border crossing
Israel and Jordan in particular make a nice travel pairing. It is a popular choice to visit Tel Aviv and Jerusalem and then hop over the border to visit Amman, Petra, and the Dead Sea.
There are a couple of border crossings that you can use to cross land borders from Israel to Jordan and vice versa. The Jordan River / Sheikh Hussein crossing and the Allenby/King Hussein Bridge Crossing are the most popular.
The Yitzhak Rabin/ Wadi Araba is also a possible option if you are near Eilat. You can ask the Israeli border guard to stamp your blue slip of paper rather than your passport if you do not want an Israeli passport stamp.
Do keep in mind that if you then cross from Jordan to Israel via any of these borders, a stamp on the Jordanian side of the crossing will act as proof of entering Israel.
Egypt border crossing
If you are traveling from Israel to Egypt (or vice versa), you can technically use the Taba border crossing.
However, the security situation is volatile in the Taba side of the border and the route between Taba and Cairo is not safe, especially for tourists. So, your best option is to fly between the two countries.
Israeli visas
Most nationalities are eligible for visa-free travel to Israel. This includes citizens of the United States, the United Kingdom, and most of Europe
If you are from a country where citizens require a visa for travel to Israel, this will be printed in your passport. As a result, the matter of the Israeli passport stamp is irrelevant.
Your Israel visa acts as proof that you have been to Israel.
Travelling to Palestine
It is possible to travel to Palestine's West Bank with an Israel stamp or slip of paper. Israeli forces control Palestine's borders. You have to enter Israel to get to Palestine.
You should present your blue slip of paper to the guards when entering and exiting Palestine.
Countries that prohibit travel with Israel passport stamps
You will note that your chances of even having to worry about an Israel passport stamp are slim. However, to clear up any uncertainty, the countries that you can and cannot enter with an Israeli stamp are detailed below.
Countries you CAN visit with an Israel passport stamp
Algeria


Bahrain


Bangladesh


Egypt


Indonesia


Iraqi Kurdistan


Tunisia


Countries you CANNOT visit with an Israel passport stamp
Iran**


Iraq** (Iraq not Iraqi Kurdistan)


Afghanistan


Lebanon


Syria


Libya


Kuwait


Pakistan


Saudi Arabia **


Yemen


Sudan
The above countries are those that officially sanction Israel and probit travellers that have traces of Israel in their passports. There are a few important caveats to this though.
Firstly, Iran has now stated that you can travel to Iran with an Israel passport stamp. Travel to Iran is permitted if your trip to Israel happened more than 6 months ago.
Secondly, Saudi Arabia has recently started opening up to tourism. The Saudi electronic tourist visa application does not prohibit people with Israeli stamps from entering the country.
Similarly, many people have reported being able to get in and out of Saudia Arabia on business visas with no problem.
Can I try and get into one of the above countries even if I have an Israel stamp?
No. It is really not a good idea to try and enter countries that sanction Israel if you do have an Israel passport stamp. Penalties vary from country to country.
Lebanon in particular is very strict about this.
Some countries may not even bother to check your passport. However, others may issue fines or refuse entry if you have travelled to Israel.
Additional border checks happen sometimes
Additional checks do happen occasionally. For instance, if you have just travelled to Iraq or Iran, the Border Guards may ask you to check your electronics, your phone, and your social media.
Keep calm, remember this is a safety procedure, and cooperate with the Israeli border guards. It may be useful to jot down the details of your country's embassy prior to travelling to Israel, just in case.
This is good practice wherever you travel.
Will people know I've been to Israel?
There is no way that you will be flagged up as having previously travelled to Israel if you do not receive a passport stamp. Rest assured, there is no high-tech spy-level technology that records this.
Similarly, if you had an Israel passport stamp in a previous passport, it will not affect your travelling on your new one.
Can I rip a page out of my passport?
You should never rip a page out of your passport. The entire document is essentially voided if you remove a page because you received an Israel passport stamp,
Review your local government travel advice
Check your country's government travel advice before travelling to Israel. This article is up to date to the best of my knowledge. However, processes can change overnight so it is better to double-check everything before you travel.
You can find the UK government's travel advice to Israel here. Here is the US government's travel advice for Israel.
When did Israel stop stamping passports?
Various online sources state that Israel stopped stamping passports all the way back in 2013. So it has been about a decade since this was standard procedure, although people still ask about it a lot!
Final thoughts on avoiding the Israel passport stamp
Do you still have any additional worries or concerns about the Israel passport stamp? Do you need help planning an Israel itinerary?
Please don't hesitate to contact me. I will get back to you as soon as I can. I traveled to Israel as a solo female traveller and loved my time there.
Safe travels! Melissa xo
---