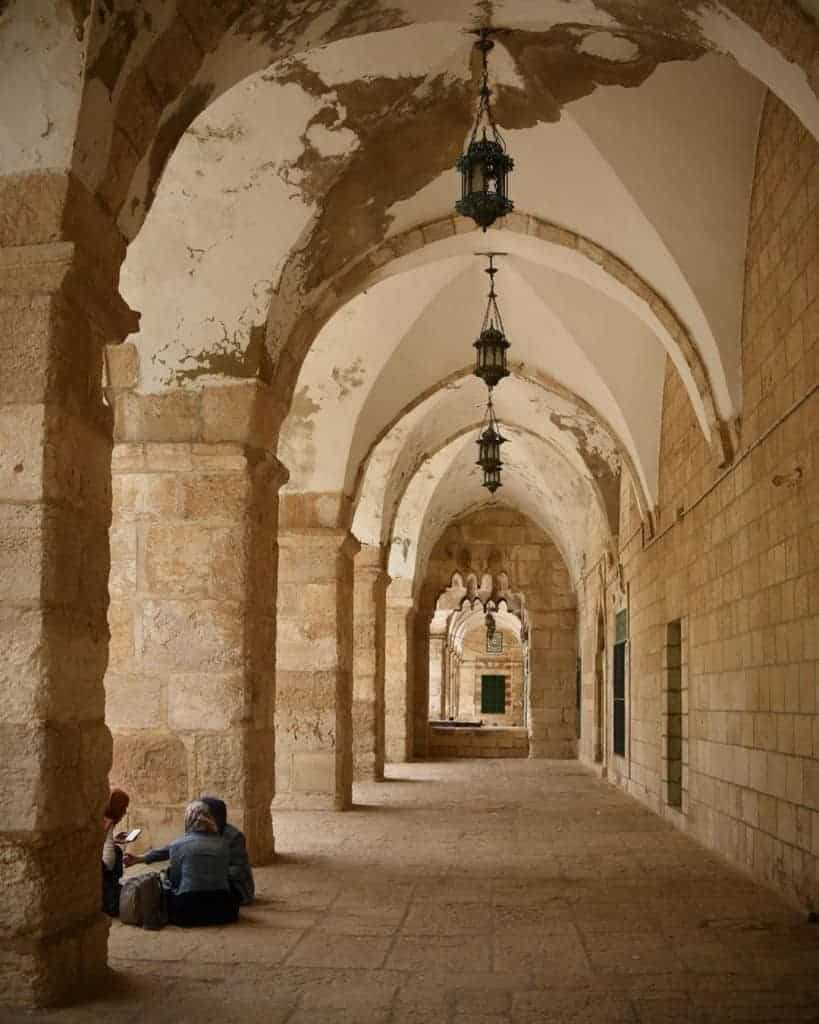 The Israel passport stamp is a hot topic when it comes to travelling in the Middle East. It's something that causes a lot of stress to a lot of people.
It seems that almost any mention of travelling to Israel is synonymous with concern about the Israeli passport stamp. Travel forums, blogs, and Facebook groups are littered with questions about what countries you can and can't travel to with an Israeli stamp in your passport.
About this Guide
This article aims to provide clarification for future travellers to Israel. It should not be taken as consisting of official statements since Immigration procedures are subject to change at any time, however, I believe it to be reliable and accurate as of the time of updating this (15th January 2020).
This article is pretty dry. Feel free to use the table of contents below to navigate to the relevant sections.
I've travelled extensively around the Middle East (including Israel), and have spoken to countless other travellers about this matter. I receive dozens of emails about what countries you can't visit with an Israeli passport stamp each week and I believe that I am in a pretty good position to advise.
Israel Passport Stamp:
Why All the Fuss?
You probably are already aware that tensions are high in the Middle East as far as the Israel – Palestine debate goes. A lot of Arab countries oppose and sanction Israel and the reach of that extends to anyone who travels to Israel and is seen to be supporting their agenda.
From here I want to address the most common worries and concerns about obtaining the stamp.
"Will my passport get stamped at Tel Aviv?"
"What happens if I get an Israel stamp"
"Can I travel to Qatar with an Israel stamp?"
"Can I travel to Egypt with an Israel stamp?"
Ay-ay-ay. These are just a few of the many questions I get on a regular basis. I hope to answer the most common queries here so you can spend your time planning the more important aspects of your trip, such as drawing out an Israel itinerary or deciding upon what to do in Jerusalem.
Will I Get an Israeli Passport Stamp?
Typically, no. Israel no longer issues passport stamps.
This is due to the impact that the Israel Passport Stamp had on people who had visited the country. An Israel stamp was a major headache for many travellers as it prohibited them from entering certain countries. In turn, this deterred a lot of people from even visiting Israel in the first place.
The New Process at Israeli Immigration
When you arrive in Israel, the immigration officers now present you with a little blue slip of paper with your passport information on in place of a stamp in your passport.
This blue slip of paper is provided at all International Israeli airports – including Tel Aviv's Ben Guiron airport, and Ovda Airport.
Related Article: Guide to Travelling Solo in Israel
What Happens with the Blue Slip of Paper?
You must keep this safe at all times during your trip in Israel and it needs to be presented when exiting the country, crossing land borders or visiting Palestine.
It should also be noted that car rental companies and hotels/hostels may request to review this slip of paper. Most of the places I stayed asked to see this instead of my passport. If you lose this, you may not be allowed to enter the West Bank.
Israel Passport Stamp:
Exit Protocol
When you leave Israel, your blue slip of paper is replaced with a pink slip of paper that you provide to immigration and when boarding your flight.
There are automatic ticket machines by security where you put the blue ticket in and a pink one comes out – like magic!
"I am From a Country that Requires an Isreali Visa. What Now?"
If you are from a country that requires a visa to travel to Israel, then you will have this visa printed within your passport. In that case, the matter of the stamp is completely redundant – your visa is already proof of your having been in Israel.
Land Border Crossings
The process of Israeli immigration giving you little slips of paper instead of stamps is all well and good until you decide that you want to visit one of the neighbouring countries by land.
Only Egypt and Jordan can be accessed by land border crossing from Israel. Entry to Syria and Lebanon are not permitted from Israel because of the relations the countries have with each other.
When you exit Israel to enter Jordan or Egypt, the Israeli Immigration Officers tend to stamp onto your blue slip of paper (if requested), rather than into your passport. When crossing into Israel from Jordan or Egypt however, you will receive an exit stamp from that country, acting as proof that you have been to Israel.
Will an Exit Stamp From Jordan or Egypt Act the Same as an Israel Passport Stamp?
Officially yes, especially if you plan on travelling to more hardcore countries like Iran and Lebanon which consider Israel as their sworn enemies.
Although the Jordanian stamp will, of course, state that you entered "the Hashemite Kingdom of Jordan" not Israel, it will state the name of the border crossing, which then, of course, indicates that you have been travelling in Israel. Is that a problem? Well, sort of.
Honestly how much of an issue this is depends on how strict and thorough other countries are when you enter. Since some places prohibit those with Israel passport stamps from entering, the risk is that they could flick through your passport, notice the border name, and not let you in. They might not go to all that trouble, but perhaps it's better to be safe than sorry.
Ways to Avoid the Jordan Border Crossing Stamp
Jordan and Israel make a very nice travel pairing. If you cross the border from Israel to Jordan and the Israeli border guard agrees to stamp your blue slip instead of your passport, you're off to a good start. The next step is requesting that the Jordanian official does the same.
There are three different Israel-Jordan border crossing points, each with slightly different protocols. Namely, they are:
The King Hussein Bridge (This is the most common crossing and the one I would recommend that you use)
The Sheikh Hussein Crossing
Wadi Araba crossing
At the King Hussein Bridge crossing, you should request that the Jordanian official stamps a separate piece of paper. They are used to tourists asking this and should do so with no problem.
At Wadi Araba and Sheikh Hussein, you need to request that your passport is not stamped and ask for an exit form. Once the form has been completed, the Official will stamp this instead, thus avoiding any traces of Israel in your passport.
I have also written this guide on crossing the borders between Jordan and Israel which provides more thorough information.
Can I Travel to Palestine With an Israel Stamp?
Palestine is technically within Israel. Israeli forces control the borders, and you have to travel to Israel to travel to Palestine anyway. As such, you will have no issues on that front.
Just make sure that you keep that blue slip of paper with you as Israeli soldiers check for it when crossing back into Israel from Palestine. You can easily take a bus from Jerusalem to Palestine's West Bank. Just get off at the separation wall and walk into Bethlehem. There is no airport-style security involved.
Which Countries Can I Travel to With an Israel Stamp in my Passport?
Many Arab and Islamic countries have amicable relations with Israel, and therefore having an Israel stamp in your passport will not cause an issue.
To address any uncertainty about specific countries, the countries that you can enter with traces of an Israel stamp are as per the below:
Algeria

Bahrain

Bangladesh

Egypt

Indonesia

Iraqi Kurdistan

Jordan

Malaysia

Morocco

Oman

Qatar

United Arab Emirates

Tunisia

Turkey
So Which Countries Do Not Allow Access With an Israeli Passport Stamp?
Officially, the countries which sanction Israel and do not allow access to those that have Israeli passport stamps in their visas are as per the below list:
Iran**

Iraq**

Afghanistan

Lebanon

Syria

Libya

Kuwait

Pakistan

Saudi Arabia **

Yemen

Sudan
Travelling to Iran with an Israeli Passport Stamp
Up until recently, Iran was on the list of countries that banned entry to those with an Israeli stamp. Indeed, when I wanted to go to Iran in November 2017, I was advised to not even bother applying because of this.
In 2019 though, The Ministry of Foreign Affairs now state that you can enter Iran with Israel stamps (entrance/exit) provided that your entrance into Iran was more than 6 months ago.
Things are often subject to change and if you have any doubts, I'd recommend emailing your local Iranian embassy/consulate before your trip. Following the recent escalation in tensions between the US and Iran, this may change so I will monitor the situation here.
As a side note, keep in mind that additional checks are required for British and American citizens that want to travel to Iran. We cannot travel to Iran independently without a tour guide, and we are required to have more extensive background checks. These may or may not flag up your time in Israel as a concern.
Travelling to Saudi Arabia After Israel
Sometimes it is hard to obtain clear information in the Middle East. Saudi Arabia was historically one of the most difficult countries to obtain a visa for.
Things are changing and Saudi is opening its doors to international tourism for the first time. Many people have travelled to Saudi on business visas with no issue. As of 2019, it is now also possible to obtain a Saudi e-visa for tourism. This does not restrict travellers that have passed through Israel, or who have Israel stamps and visas.
If you are anxious about any potential problems with Saudi Arabia border control, I recommend contacting the consulate via email before you go.
Travelling to Iraq after Israel
It is important to note that Iraq and Iraqi Kurdistan are essentially two different entities. While Iraqi Kurdistan (i.e. Erbil) is okay to visit with an Israeli stamp, Iraq proper (i.e. Baghdad) is not.
Even Israeli passport holders can travel to Iraqi Kurdistan. Kurdistan is an autonomous state that has amicable relations with Israel.
Travelling to Other Countries After Israel
The official list of countries that you cannot travel to after obtaining an Israeli passport stamp is detailed above.

That said, there is still a whole range of misinformation out there.
"Can I travel to Malaysia with an Israeli stamp?"
"Can I go to Indonesia with an Israeli stamp?"
To reiterate, any country that is not on the above "do not travel with an Israel passport stamp" list ought to be fine. There seem to be a whole lot of horror stories out there, but I would advise you not to pay them any mind.
Do You Think I Can Get Away With It?
That depends. If you travel to a country on the above list that typically issues visas on arrival, your luck can depend on the immigration officer in question. That may browse through your passport and check for an Israeli stamp or they may not.
The question is though – do you want to risk it?
If you travel to a country that sanctions Israel and they do happen to check your passport, you may be turned away and will have wasted money on flights.
Any Problems Entering Israel With Arab Stamps?
That completely depends on a number of circumstances – including the specific immigration officer that you are dealing with, and the political situation at the time (ie, if Israel is on alert for any reason).
Most Entrances to Israel are Trouble Free
I have travelled to a lot of Middle Eastern/Arabic countries (Jordan, Egypt, Morocco, Turkey) and I got questioned quite a bit at Tel Aviv Ben Gurion Airport.
Sometimes Additional Border Checks do Happen
I have spoken to travellers who have been to countries that are Israel's sworn enemies (Iran, Iraq, etc) and though some got questioned, others didn't.

When I crossed the border from Jordan, the lady behind me in the queue had travelled to Iran and Iraq to do humanitarian work. She was interrogated for a while, and the Border Guards checked through her phone and laptop.
Ultimately, the thing to remember is that the border control guys are just doing their jobs in the interest of everyone's safety. Don't panic if they ask you a few more questions than usual. They are just following the procedure.
Prepare for Questions at Border Control
Israeli border control has a reputation for being quite strict. It is completely normal for them to stop and ask you questions about your previous travels and your intentions in Israel.
I have passed in and out of Ben Guiron airport several times, as well as passing back and forth across the border with Jordan. Questions are just part of the process and not an interrogation.
When you fly out of Israeli airports, you should always allow a little extra time for the security processes. It's not like travelling within Europe where you can rock up at the last possible minute.
Miscellaneous FAQs
Is There Any Way People Will Know I've Been to Israel If I Don't Have a Stamp?
Rest assured that if you travel to Lebanon or Iraq, or any other country after travelling to Israel, they will have no evidence that you have travelled to Israel. The only way that they could know that would be via a passport stamp.
There is no high-tech spy level electronic record that is stored for each person that travels. Since these countries hate each other, they are definitely not exchanging information. This is also true if you HAD an Israel stamp, and then you renewed your passport.
Can I Rip a Page Out of My Passport?
Would you believe that several people have asked me this? If you rip a page out of your passport, it is considered as tampering with an official document. Your entire passport will then be void.
What's a Globetrotter to do?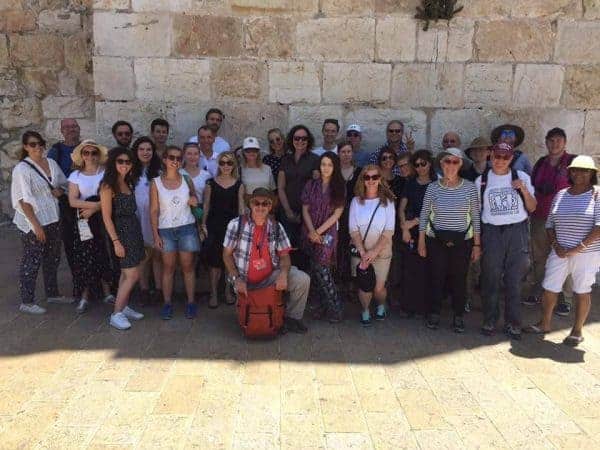 Honestly, this depends. If you are just flying in and out of Tel Aviv to spend some time purely in Israel then I'd say go ahead – fly to Israel, wander the streets of old Jaffa, hang out in the beautiful Baha'i gardens and don't worry about it. Israel entry stamps at Israeli airports are not issued now so why worry?
If however, you are planning on crossing land borders with Israel's neighbours, or you are from a country that requires a visa to be printed in your passport, I'd recommend you try and plan Israel for the end of your Middle East trip if you can. This also saves you a lot of stress and anxiety so you are not worrying throughout your trip.
You could also consider getting two passports (if that is an option in your country). This could be especially useful if you are a frequent traveller. After all, the issue here works both ways – there are countries that you can't visit with an Israel stamp, sure, but equally, Israeli immigration may question your previous travels in countries where the relations are not so amicable with Israel.
As an example, when I crossed the border from Jordan to Israel, a girl behind me in the queue had been to Iraq to do aid work so the guards were questioning her extensively and took her to a room to check her laptop, phone, etc. So be mindful of that.
Avoiding the Israel Stamp:
Conclusion
It is important to note that although I am constantly updating this guide on how to avoid the Israel passport stamp, matters of international relations and border control processes are always subject to change at a moment's notice.
This guide is up to date and accurate to the best of my knowledge. If you experience anything different upon entering/exiting Israel, please contact me and I will update this post accordingly.
I would also suggest consulting your government's travel advice prior to travelling to Israel to make sure that you have the latest information.
For the UK government travel advice for Israel click here
For the USA government travel advice for Israel click here
If you have any more questions or concerns about Israel passport stamps then feel free to ping me an email or leave a comment below. I will do my best to get back to you ASAP.
I've worked to ensure that this is the most extensive and up to date guide to the Israeli passport stamp on the internet. Safe travels, Melissa xo
Note: This article on the Israeli passport stamp was originally published in 2017. It was last updated on the 15th January 2020. It is reviewed and updated here periodically following the latest news and developments in the Middle East.
---