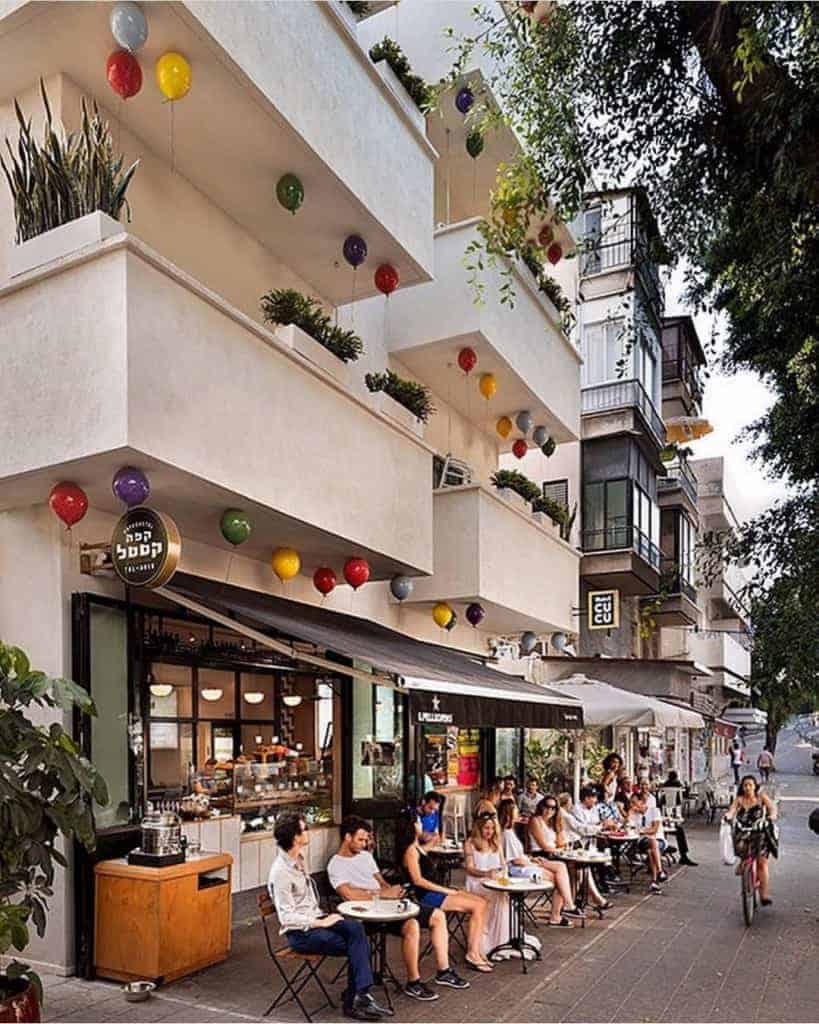 Any mention of travelling to Israel is often met with the same concerned response: Is it safe to travel to Israel?

In recent years, Israel has grown in popularity as a travel destination and rightly so. My trip to Israel has been one of my fondest travel memories so far. With incredibly friendly people, a fascinating history, and amazing bars and nightlife, I would strongly advise anyone to travel to Israel.

The only unfortunate thing is that the western perception of Israel is often that it is dangerous. That is a real shame as this definitely does not accurately reflect the reality of the country. I presume that those who try to paint Israel as an inaccessible destination have never even been there.

Media Portrayal and Common Misconceptions of Israel
All you need to do is conduct a Google search for the word "Israel" and you are met with negativity and images of conflict. Let me just clarify: that is not the Israel that exists most of the time and it is certainly not the Israel that I travelled to. The Israel that I visited had beautiful beaches, sunbleached ruins, and vibrantly coloured markets selling exotic fabrics and fragrant Arabian ouds. The media certainly has a tendency to blow any negative occurrences way out of proportion to make the country seem as though it is a no-go warzone. Why does this happen? Sensationalism sells papers and maximises ad revenue. Heartwarming travel stories do not.
My Experience Travelling Solo in Israel
I spent just under three weeks travelling solo in Israel. Though I am not quite an Israel travel expert, I can definitely share my experiences of being in Israel with you. I flew into Tel Aviv and spent five days hanging out on Tel Aviv's beaches and in its trendy neighbourhoods like Neve Tzedek and Florentin. From there, I travelled on to Haifa, Nazareth, Jerusalem and the Dead Sea before crossing into the West Bank, Palestine and then heading over the border to Jordan for Petra and Amman. In 2017, I wrote a more reflective thought piece of the matter of whether it was safe to travel to Israel.
Military and Police Presence in Israel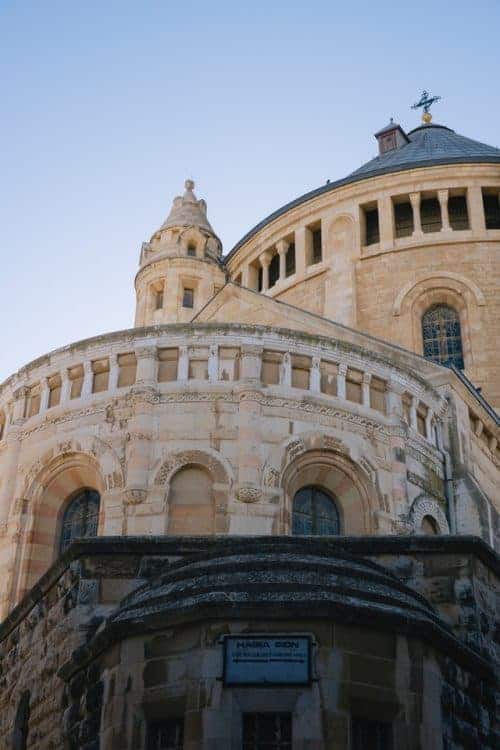 You may have heard mention that there are a fair amount of military officers and police on the streets of various Israeli cities. Truthfully the presence is not so strong that it feels in any way scary or intimidating.

In Tel Aviv, Haifa, Jerusalem, and most Israeli cities you will often see armed Officers standing at the entrance to places like malls and train/bus stations. To enter such buildings, you will also usually have to go through an airport-style security scanner. I actually found this more reassuring that I found it daunting. These people are only there for your protection. In some ways, I felt safer in Israel than I do in major European cities like London or Paris, especially in the wake of recent terror events. It was good to know that Israel take such proactive steps to stop anything negative happening.

Jerusalem can often feel slightly more tense than the rest of the country. This beautiful ancient city is a place of extreme importance for people of various religions. Here, Jews, Muslims and Christians live in close proximity to each other. Most of the time, everything is fine, but occasionally there are clashes. As such, you will see a higher level of military presence in Jerusalem. Close to the wailing wall, it is not uncommon to see military tanks and soldiers on patrol. Many touristic and religious sites also require you to place your personal items into lockers and enter through airport scanners.

Conflicts & War in Israel
Israel is bordered by the Palestinian territories (Gaza & the West Bank), Lebanon, Syria, Egypt and Jordan. Israel has a peaceful relationship with Egypt and Jordan and it is wholly possible to cross over into these countries as part of a wider Middle East itinerary (I have used the land border crossing to Jordan twice and had no issues!) You are permitted to travel in the West Bank, Palestine, but visiting Gaza is absolutely prohibited.

Understanding Israel's Relations with its Neighbours
Israel is technically "at war" with the terrorist group Hamas who have control over Gaza Strip. Lebanon and Syria consider Israel their sworn enemies on account of the situation with Palestine. There are very complex matters involved here which are too deep for a travel blog, but just to give you an insight as to the country's relations with its neighbours. You are unable to cross the border from Israel into either Syria or Lebanon at this time.

Concerns of Conflict
Despite sharing borders with its enemies, there really is no danger of the Syrians and the Hamas charging into Tel Aviv. Life goes on as normal here for the vast majority of the time. Israel has one of the most advanced defence systems in the world. There have been instances where Syria or Gaza have tried to fire rockets into Israel, however Israel have systems in place that shoot them down. The majority of buildings are also "blast proof". Should the rare event of an attempted missile attack occur while you are in Israel, sirens will sound instructing you to take shelter. I realise that sounds alarming. The chances of something happening remain very very small but worth keeping in mind for the very very worst case scenario.

Terrorism in Israel
There is a threat of terrorism in Israel, justs as there is a heightened threat of attacks against western interests across the world. As mentioned above though, I felt safer in Israel than I did in a lot of European cities. Several decades ago, things were much worse. Today, terrorist attacks in Israel are uncommon, and tourists can explore without fear.

Israel Border Crossings & Airport Procedures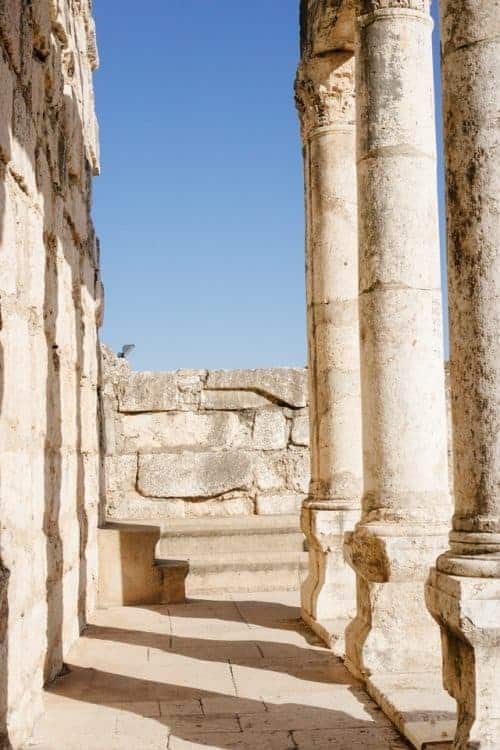 You may get asked more questions than you are used to at airports and border crossings when travelling to Israel and across Israeli land borders. This is just in the interest of security so don't feel intimidated. It is a standard process. If you have a lot of stamps from the Middle East or countries that do not have a good relation with Israel you may be asked about your travels there.

Issues of the Israel Passport Stamp
If you have an Israel stamp in your passport, you will be prohibited from entering several countries which do not consider Israel as a state. Fortunately, when you arrive in Israel, you are handed a blue slip of paper that essentially acts as a replacement for the stamp. You must keep this in your possession for the duration of your trip (hotels will often ask to see it). It is then returned to immigration when leaving the country. You can read more information about the Israel passport stamp here.

Israel Land Border Crossings
You can cross the border from Israel into Jordan and Egypt. You cannot cross into Syria or Lebanon due to conflict between the two countries and Israel. Middle Eastern land border crossings sound daunting but I never had any issues or aroused suspicion and I am a solo female traveller. Be mindful that should you cross a land border between Israel and Egypt or Jordan, a passport stamp will act as proof that you have travelled there and can cause problems at certain Middle Eastern border controls. If you are travelling to Israel as part of a wider Middle East itinerary, I would generally advise that you leave Israel to the end of the trip (if using land borders), so that you do not experience difficulty getting into other countries.

General Crime in Israel
General crime levels in Israel are pretty low. Things like pickpocketing and petty theft are relatively uncommon and violent crime is rare. That said, you should take the same precautions when travelling in Israel as you would anywhere else in the world – in other words, don't wander around alone at night and be careful of your belongings. Be careful when walking in Eastern Jerusalem. This part of the city is mostly occupied by Palestinians, and clashes or violent incidents have been known to occur here. I would advise you to avoid this area if you can.

Encounters with Locals in Israel
Israeli people are very warm, welcoming and friendly. I would go as far as to say that some of the kindest people I have met on my travels were in Israel. I travelled to Israel alone, and found that locals would strike up conversations with me in coffee shops, on buses, etc. Should you find yourself lost or experiencing any problems, you can feel assured that you are in a friendly place where people are willing to help you.

Before Travelling to Israel
Before you travel to Israel, check the news for any recent developments in the country and keep up to date with your government's latest Israel travel advice. Tensions and conflict can change and escalate at a moment's notice.

The UK Government travel advice for Israel can be found here.
The US Government travel advice for Israel can be found here.
The Australian Government travel advice for Israel can be found here

Sometimes the wording is harsh, I generally prefer the UK website compared to the US site which makes places sound less accessible than they are.

Where to Travel in Israel
Israel is a beautiful and diverse country home to hip, trendy cities, pristine white sandy coastlines, and many ancient sites which are of significant religious or historical importance. Israel is a relatively small country, and it is not difficult to see its major highlights in just a week's Israel itinerary or less.
Tel Aviv
Tel Aviv is perhaps one of the most hip and vibrant cities in the world right now. With that said, it still remains relatively "off the beaten path" internationally. The city boasts 14km of paradisiacal beaches that run along the cerulean waters of the Mediterranean. From the upscale beach clubs and private cabanas at Metzitzim Beach, to the laidback hippy vibes of Alma beach, Tel Aviv has a scene for everyone.

The flat landscapes of Tel Aviv make it a perfect place for renting a bicycle and cycling along the coast from Tel Aviv city down to old Jaffa. For a seemingly infinite choice of dining and nightlife options, head to Rothschild Boulevard. For street art, it's Florentin, and for hipster hangouts and quirky bohemian shopping it's Neve Tzedek.
The West Bank, Occupied Palestinian Territories
It is possible to cross the 25 foot separation wall which divides Israel and Palestine in order to explore the West Bank. This is a great way to see the different perspectives of people from both nations. From Jerusalem, you can easily take a bus to Bethlehem. Fascinating sites such as the Milk Grotto where Jesus was supposedly born, expressive political graffiti, and local Arab markets await in Bethlehem. Those hoping to further explore the West Bank can continue onwards to the desert monastery of Mar Saba, and the cities of Ramallah, Hebron and Nablus.

Haifa
Situated just an hour north of Tel Aviv, Haifa is often overlooked, however it is arguably one of the most beautiful spots in the country. Built on the slopes of Mount Carmel, Haifa's landscapes are unique and offer great views and sunsets over the Mediterranean. Undoubtedly the highlight of visiting Haifa is the opportunity to stop by the Baha'i gardens – stunning cascading terraces which form part of the pilgrimage point for followers of the Baha'i faith.

Jerusalem
A city synonymous with tension and religion, the walled city of Jerusalem boasts enough historical sites that you could spend an entire week here and still feel that you haven't even scratched the surface. The city is divided into three sections, each occupying residents of different faiths – Christians, Jews and Muslims. The narrow streets of old city Jerusalem twist and turn in a labyrinth-style fashion past traditional markets, ancient churches, and ornate mosques. Don't miss the Temple Mount, the Church of the Holy Sepulchre, and the Holocaust History Museum.

Other Considerations for Safety in Israel
Media portrayal and general assumptions about Israel may have you wondering about what kind of country it is. Pair that with the general belief that the Middle East is a dangerous region and you can understand why people become nervous about visiting Israel.

Though Israel is situated in the heart of the Middle East, the people are very modern, open-minded and liberal. It is not like travelling in other countries in this region. Travelling in Israel feels very much like you are in another Western, European country.

Food Quality
Food in Israel is excellent and hygiene standards are very good. This is not a place where you have to worry about what or where you eat. As I mentioned, being in Israel (especially Tel Aviv) feels just like Europe. Israeli cuisine is essentially Arabic food so expect plenty of delicious falafels, filling shawarmas, fragrant tabbouleh and delicious marinated meats.

Water in Israel
Officially you can drink the water in Israel, however it can still give you an upset stomach if you are not used to it. As such, I would recommend that you stick to drinking mineral water to be safe.
Medical Facilities in Israel
Medical facilities and hospitals in Israel are excellent. You can expect the same quality of service (or better) in Israel as you would in the USA, the UK, or other Western nations. The majority of people in Israel do speak English, and doctors and nurses are no exception. The only thing to keep in mind is that treatment in Israel is very expensive. You must ensure that you have comprehensive travel insurance for travelling in Israel to cover you should you be so unfortunate as to require medical assistance.
Have any further questions or concerns whether it is safe to travel to Israel? Feel free to reach out or drop me a comment below. Safe travels! Melissa xo

---