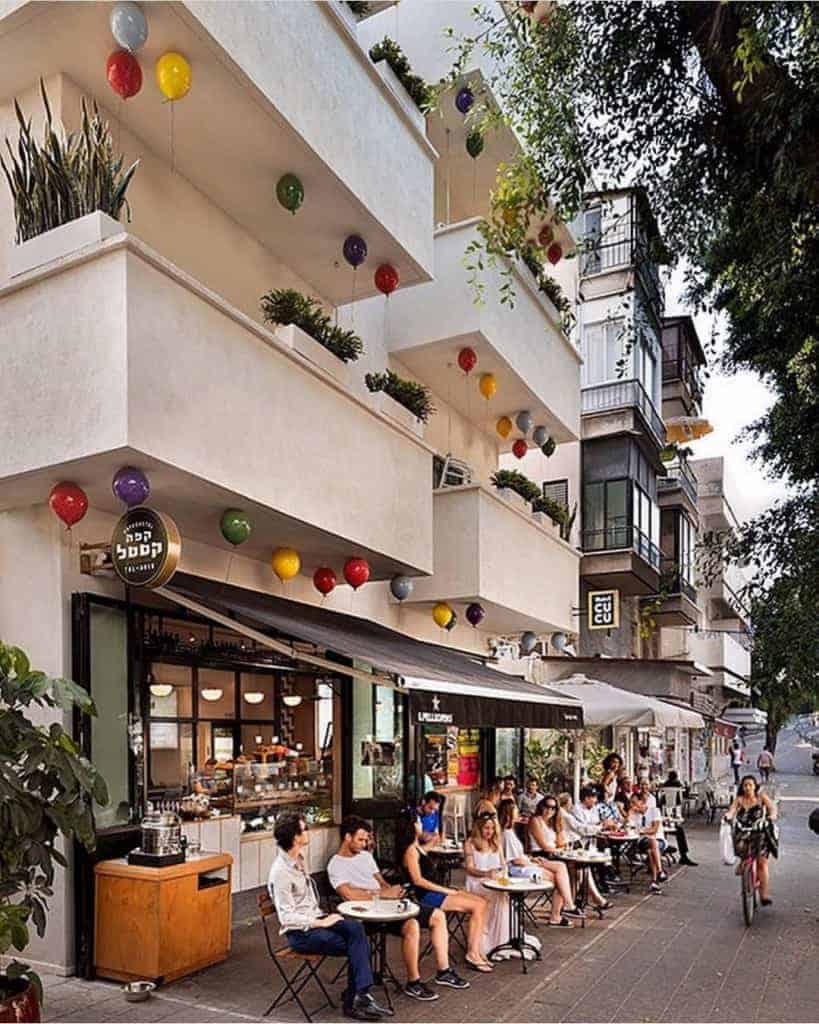 Is it safe to travel to Israel in 2020? If you have a trip to Israel booked for the year ahead, you may be concerned about how safe it is to travel to Israel right now. In general, Israel is a destination that many people are apprehensive about travelling to. Take the current Middle Eastern political climate into account, and it's understandable if you are feeling anxious.
I have travelled extensively around Israel as a solo female traveller. This article will look at the general concerns and considerations for visiting Israel. It will also discuss the latest political developments in the region.
This guide is fairly exhaustive so feel free to use the table of contents to navigate to the relevant sections. This post was last updated on the 15th of January 2020. It will be updated periodically in line with changes and developments.
Media Portrayal and Common Misconceptions of Israel
All you need to do is conduct a Google search for the word "Israel" and you are met with negativity and images of conflict. Let me just clarify: that is not the Israel that exists most of the time and it is certainly not the Israel that I travelled to.
The Israel that I visited had beautiful beaches, sunbleached ruins, and vibrantly coloured markets selling exotic fabrics and fragrant Arabian ouds. The media certainly has a tendency to blow any negative occurrences way out of proportion to make the country seem as though it is a no-go warzone. Why does this happen? Sensationalism sells papers and maximises ad revenue. Heartwarming travel stories do not.
Is it Safe to Travel to Israel in 2020?
Concerns of Current Political Climate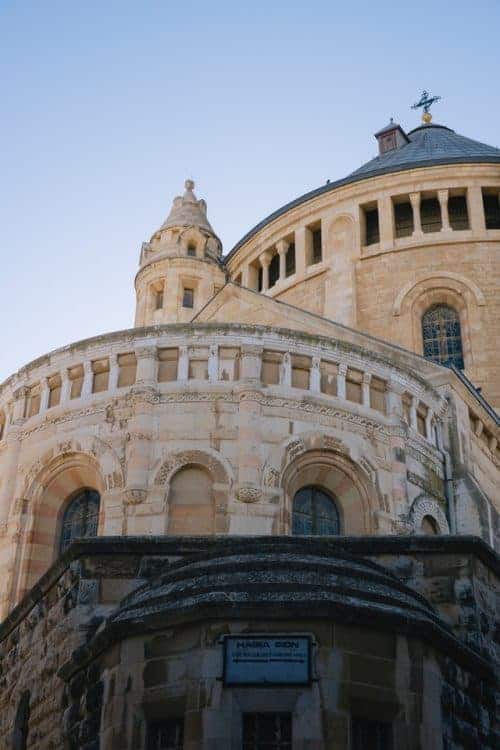 Tensions have been increasing between the United States and Iran in recent years. This all came to a crescendo on the 3rd of January 2020. This was the date that the US fired a rocket at an Iranian military convoy in Iraq killing Qasem Soleimani – the Iranian military's Major General.

The assassination of Soleimani saw Iran retaliate by firing rockets at US military bases in Iraq. In the week that followed, Iran accidentally shot down a Ukranian passenger plane that was carrying 177 passengers, most of whom were Canadian.
2020: Is it Too Dangerous to Visit Israel Right Now?
Is Israel dangerous? Generally speaking, no. The recent clashes between America and Iran saw Iranian officials threaten Israel. This may seem alarming. However, it is actually nothing new. Iran does not recognise Israel as a country. The two countries consider each other as "sworn enemies".
The reality is that Iran often threatens Israel. This is the first time that the threats have garnered so much attention, in light of the tensions between Iran and the United States.

If you already have a trip to Israel booked for 2020, just note that you may have to be extra-vigilant when you travel. If you have not yet booked a trip, you may want to simply monitor the situation and any regional developments when you organise your Israeli adventure.
5 Things to Know About the Situation in Israel
The Middle East is a complicated region. The situation in Israel is very unique, and some aspects of life and travel here are too complex to be able to summarise in a short blog post. Some things to keep in mind before your trip are detailed below.
Border Controls May be Stricter Than You are Used to
When you enter and exit Israeli borders, it is not uncommon to be subjected to questioning. Border guards may question what you are doing in the country. They may also review the stamps in your passport and ask you questions about your recent travels.
Don't be intimidated. This is standard protocol and these measures are only in place for safety.
Crime Rates in Israel
There is a moderate risk of crime in Israel – particularly in Jerusalem and Tel Aviv. One reassuring takeaway, however, is the fact that crime rates in Israel are typically lower than those in most American cities.
In terms of general crime in Israel, the global crime index ranks Israel as safer than a lot of western countries including the United Kingdom, the United States, and Canada.
Petty theft is a concern in tourist places, as is the case in many large cities and travel destinations. Be careful in the Old Town of Jerusalem at night. Try and avoid East Jerusalem and the area surrounding the Mount of Olives – particularly after dark. This is a Palestinian neighbourhood and clashes between Israelis and Palestinians often happen here.
The situation between Israel and its Neighbours
Israel is bordered by the Palestinian territories (Gaza & the West Bank), Lebanon, Syria, Egypt, and Jordan. Israel has a peaceful relationship with Egypt and Jordan and it is wholly possible to cross over into these countries as part of a wider Middle East itinerary.
I have used the land border crossing to Jordan twice and had no issues! You are permitted to travel in the West Bank, Palestine, but visiting Gaza is absolutely prohibited.
Israel is technically "at war" with the terrorist group Hamas who have control over the Gaza Strip. Lebanon and Syria consider Israel their sworn enemies on account of the situation with Palestine.
There are very complex matters involved here which are too deep for a travel blog, but just to give you an insight as to the country's relations with its neighbours. You are unable to cross the border from Israel into either Syria or Lebanon at this time.
Military and Police Presence in Israel
You may have heard mention that there are a fair amount of military officers and police on the streets of various Israeli cities. Truthfully the presence is not so strong that it feels in any way scary or intimidating.
In Tel Aviv, Haifa, Jerusalem, and most Israeli cities you will often see armed Officers standing at the entrance to places like malls and train/bus stations. To enter such buildings, you will also usually have to go through an airport-style security scanner. I actually found this more reassuring that I found it daunting. These people are only there for your protection.
Terrorism in Israel
The terrorist threat in Israel is considered "high". Several incidents have happened over the last few years, however, most attacks have targeted Israeli interests and IDF soldiers. Attacks in tourist areas cannot be ruled out.
This "high risk" is no different from the current risks in London, Paris, and other major European and Middle Eastern cities. Life goes on as normal here most of the time.
If you review how many incidents happen in Israel over the course of a year, you may be surprised by how low this number is. Israelis themselves will tell you that once upon a time, things were far worse. Since the separation wall was constructed between Israel and Palestine, the number of attacks, suicide bombs, and threats have decreased substantially.
14 Useful Tips for Staying Safe in Israel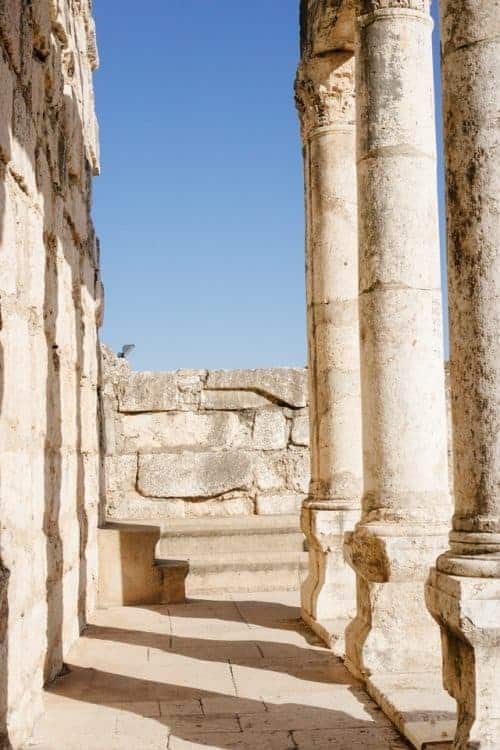 A few safety pointers to consider when travelling to Israel are detailed below. A lot of the advice included here is common-sense practice for wherever you travel.
Purchase Comprehensive Travel Insurance for Your Trip
It is prudent to make sure that you have comprehensive travel insurance when you travel anywhere. Israel is no exception.
Medical facilities and hospitals in Israel are excellent. You can expect the same quality of service (or better) in Israel as you would in the USA, the UK, or other Western nations.
The cost of medical treatment in Israel is VERY expensive. Ensure that you have a comprehensive insurance plan that provides medical coverage of at least $1million.
The best insurance policies also cover things such as repatriation and cancellation. I always use World Nomads when I travel. You can get a no-obligation quote from them here.

You should ensure that you always have your insurance paperwork with you, or at the very least, your policy number. Should you require assistance in Israel, this will be the first thing that you are asked for.
Be Mindful of Your Mode of Transport
Israel is a small country that is easy to explore by public transport. Buses and sheruts (shared cabs) operate within the cities. Light rail services and buses run from one city to another.

There have been a number of incidents on the light rail between Tel Aviv and Jerusalem. The best way to travel between the cities is to take a bus. Abraham Hostels operate a shuttle service that goes back and forth each day.
Hitchhiking is not recommended in Israel, but many travellers do it. If you want to rent a car to get around, you cannot travel into the West Bank with Israeli license plates. If you want to explore the West Bank, you should rent a car in East Jerusalem that has Palestinian plates.
Keep Your Belongings Safe
Always keep an eye on your personal belongings and never leave your luggage unattended. This is good advice wherever you travel. Don't flash expensive items and make yourself a target for petty criminals.

Keep your fancy camera packed away in your backpack rather than hanging around your neck. Don't travel with expensive jewelry or accessories on display.

You can also consider purchasing specific anti-theft luggage, e.g. Pacsafe items. These come with additional clasps, locks, and zips that make it tricky for opportunists to access your things.
Write Down the Details of Your Embassy
Most trips to Israel are trouble-free and yours should be too! It is always useful to have your embassy's information handy for wherever you travel. The details of the American and British embassies in Israel are detailed below.
American Embassy in Israel
Address: HaYarkon St 71, Tel Aviv-Yafo, Israel

Contact Number: +972 3-519-7575
British Embassy in Israel
Address: HaYarkon St 192, Tel Aviv-Yafo, 6340502, Israel

Contact Number: +972 3-725-1222
Write Down Emergency Contact Details
In case of an emergency, make sure that you always know what numbers to call. Useful contacts in Israel are detailed below. Services are generally available in Hebrew and English.
Police – 100
Ambulance – 101
Fire – 102
Rape crisis & abuse – 1202 for women, 1203 for men
Make a Copy of Your Passport and Banking Details
Your passport is your most important travel document and it should be kept safe at all times. If you prefer to keep your passport in your hotel safe, make a photocopy of your information page. Keep one copy in your luggage, and one copy in your backpack.

Ensure that you have your banking details written down somewhere safe, and keep your bank's phone numbers handy just in case your cards are ever lost or stolen. (It's best to prepare for even the worst-case scenarios!)
Considerations for Solo Female Travellers
I spent just under three weeks travelling solo in Israel. I am a twenty-something solo female traveller.
I flew into Tel Aviv and spent five days hanging out on Tel Aviv's beaches and in its trendy neighbourhoods like Neve Tzedek and Florentin. From there, I travelled on to Haifa, Nazareth, Jerusalem, and the Dead Sea before crossing into the West Bank, Palestine and then heading over the border to Jordan.

I had no negative experiences as a solo female traveller. Israelis were very kind, welcoming and friendly – some of the nicest people I met on my travels. Men did not bother me, and I never felt unsafe.
Travelling to the Occupied Palestinian Territories
It is possible to travel to the West Bank and indeed, there is lots to see and learn there. Travel to Gaza is not permitted.
It is generally advisable not to tell the Israeli border guards that you plan on visiting the West Bank when you land in Tel Aviv. Travel to Palestine is perfectly okay, however revealing this may subject you to more suspicion and questioning.
Understand the Matter of the Passport Stamp
If you have an Israel stamp in your passport, you will be prohibited from entering several countries that do not consider Israel as a state. Fortunately, when you arrive in Israel, you are handed a blue slip of paper that essentially acts as a replacement for the stamp.
You must keep this slip of blue paper in your possession for the duration of your trip (hotels will often ask to see it). It is then returned to immigration when leaving the country. You can read more information about the Israel passport stamp here.
Do Your Research Before Crossing Land Borders
You can cross the border from Israel into Jordan and Egypt. You cannot cross into Syria or Lebanon due to conflict between the two countries and Israel.
Middle Eastern land border crossings sound daunting but I never had any issues or aroused suspicion and I am a solo female traveller. Be mindful that should you cross a land border between Israel and Egypt or Jordan, a passport stamp will act as proof that you have travelled there and can cause problems at certain Middle Eastern border controls.
If you are travelling to Israel as part of a wider Middle East itinerary, I would generally advise that you leave Israel to the end of the trip (if using land borders), so that you do not experience difficulty getting into other countries.
Read Your Government Travel Advice Before You Go
Before you travel to Israel, check the news for any recent developments in the country and keep up to date with your government's latest Israel travel advice. Tensions and conflict can change and escalate at a moment's notice.
The UK Government's travel advice for Israel can be found here.
The US Government's travel advice for Israel can be found here.
Sometimes the wording is harsh, I generally prefer the UK website compared to the US site which makes places sound less accessible than they are.
Always Carry Your Hotel's Business Card
It is good practice to always take a business card from your hotel. This contains the address in the local language, as well as a contact number. If you need to take a cab, this is an easy way of showing the driver where you want to go.
Know About Israel's Anti-Terrorism Measures
Despite the nervousness that a lot of the world seems to have about Israel, Life goes on as normal here for the vast majority of the time. Israel has one of the most advanced defense systems in the world.
There have been instances where Syria or Gaza have tried to fire rockets into Israel, however, Israel has systems in place that shoot them down. The majority of buildings are also "blast-proof".
Should the rare event of an attempted missile attack occur while you are in Israel, sirens will sound instructing you to take shelter. I realise that sounds alarming. The chances of something happening remain very very small but worth keeping in mind for the absolute worst-case scenario.
Food Quality in Israel
Food in Israel is excellent and hygiene standards are very good. This is not a place where you have to worry about what or where you eat. The government health department carries out periodical inspections – EVEN at takeaway places and falafel stands.
Israeli cuisine is essentially Arabic food so expect plenty of delicious falafels, filling shawarmas, fragrant tabbouleh, and delicious marinated meats.
Is it Safe to Drink the Water in Israel?
Officially you can drink the water in Israel, however, it can still give you an upset stomach if you are not used to it. I would recommend that you stick to drinking mineral water to be safe. Alternatively, you can carry a filter to purify tap water yourself.
Is Jerusalem Safe?
Jerusalem can often feel slightly more tense than the rest of the country. This beautiful ancient city is a place of extreme importance for people of various religions. Here, Jews, Muslims, and Christians live in close proximity to each other.
Most of the time, everything is fine, but occasionally there are clashes. As such, you will see a higher level of military presence in Jerusalem.
Close to the wailing wall, it is not uncommon to see military tanks and soldiers on patrol. Many touristic and religious sites also require you to place your personal items into lockers and enter through airport scanners.
None of this should put you off visiting. Jerusalem is a fascinating place that feels like a journey back in time. There is plenty to see here. Just be careful in the Old City after dark.
Relax and Have a Great Trip!
It is easy to get worked up and feel nervous about travelling somewhere for the first time – especially when that destination is often in the media for all the wrong reasons. When you arrive in Israel, you will probably feel completely different.
Follow the advice enclosed here, and read about the latest developments in Israel, but focus your energy on planning and enjoying your trip.
Have any further questions or concerns about whether it is safe to travel to Israel, or about drawing up an Israel travel itinerary? Feel free to reach out or drop me a comment below. Safe travels! Melissa xo
Disclaimer: High Heels and a Backpack occasionally uses affiliate links. This means that if you choose to make a purchase through some of the links embedded on this page, I may receive a small commission. This is charged at no extra cost to you. Thank you for understanding.
---