Scotland quotes are nice to read if you are in the middle of planning a Scottish adventure and are hoping to get in the right frame of mind. This is equally true if you are feeling nostalgic for beautiful, green Scotland.
Hopefully, this collection of quotes about Scotland will inspire you in times when you are not able to be in this gorgeous country firsthand. Herein are a collection of quotes about Scotland, Scottish proverbs, and amusing Scottish quotes.
Quotes About Scotland's Beauty and Nature
Scotland's beauty is unparalleled. Here, you will find landscapes and scenery that look almost ethereal.
Otherworldly even. Traversing through parts of the country makes you feel as though you are in the setting of a JR Tolkien novel.
Even the most well-traveled of visitors find themselves completely captivated by Scotland. Here, you can expect to find dramatic cliffs, waterfalls that flow directly into the sea, unusual rock formations, and luscious green moors.
Every part of Scotland is breathtaking and unique in its own way – from Edinburgh to the Outer Hebrides, and from Fife to the Old Man of Storr.
Best Scotland Nature Quotes
¨Where I rove, the hills of the Highlands forever I love.¨

Robert Burns, Scottish Poet
¨I love Scotland, mainly for its landscape. I like walking, and it's a great place to go hiking.¨

Toby Stephens, British Actor
¨There are few places in my life that I've found more ruggedly beautiful than the Highlands of Scotland. The place is magical – it's so far north, so remote, that sometimes it feels like you've left this world and gone to another."

Julia London, American Writer
"It is one of the most hauntingly beautiful places in the world, the history is fascinating, the men are handsome and the whisky is delicious."

JK Rowling, British Writer
¨'Scotland is a picturesque country where the people are friendly yet completely incomprehensible.¨

Adam Shlesinger, American Musician
¨Autumn in the Highlands would be brief. A glorious riot of color blazing red across the moors and gleaming every shade of gold in the forests of sheltered glens. Those achingly beautiful images would be painted again and again across the hills and in the shivering waters of the mountain tarns¨

Elizabeth Stuart, Queen of Bohemia
"Scotland is undoubtedly the star of Outlander. I'm so proud of the country and all it has to offer."

Sam Heughan, Scottish Actor
"There's no place on earth with more of the old superstitions and magic mixed into its daily life than the Scottish Highlands."

Diana Gabaldon, American Writer
Scotland is so gorgeous that every time I'm there, I start to dream of living there. I want to buy one of those whitewashed cottages with thatch roofs and gaze out at the sea and read my books. I want to be away from the Internet and the news and lawnmowers at 7 A.M. on Sunday mornings.

Julia London, American Writer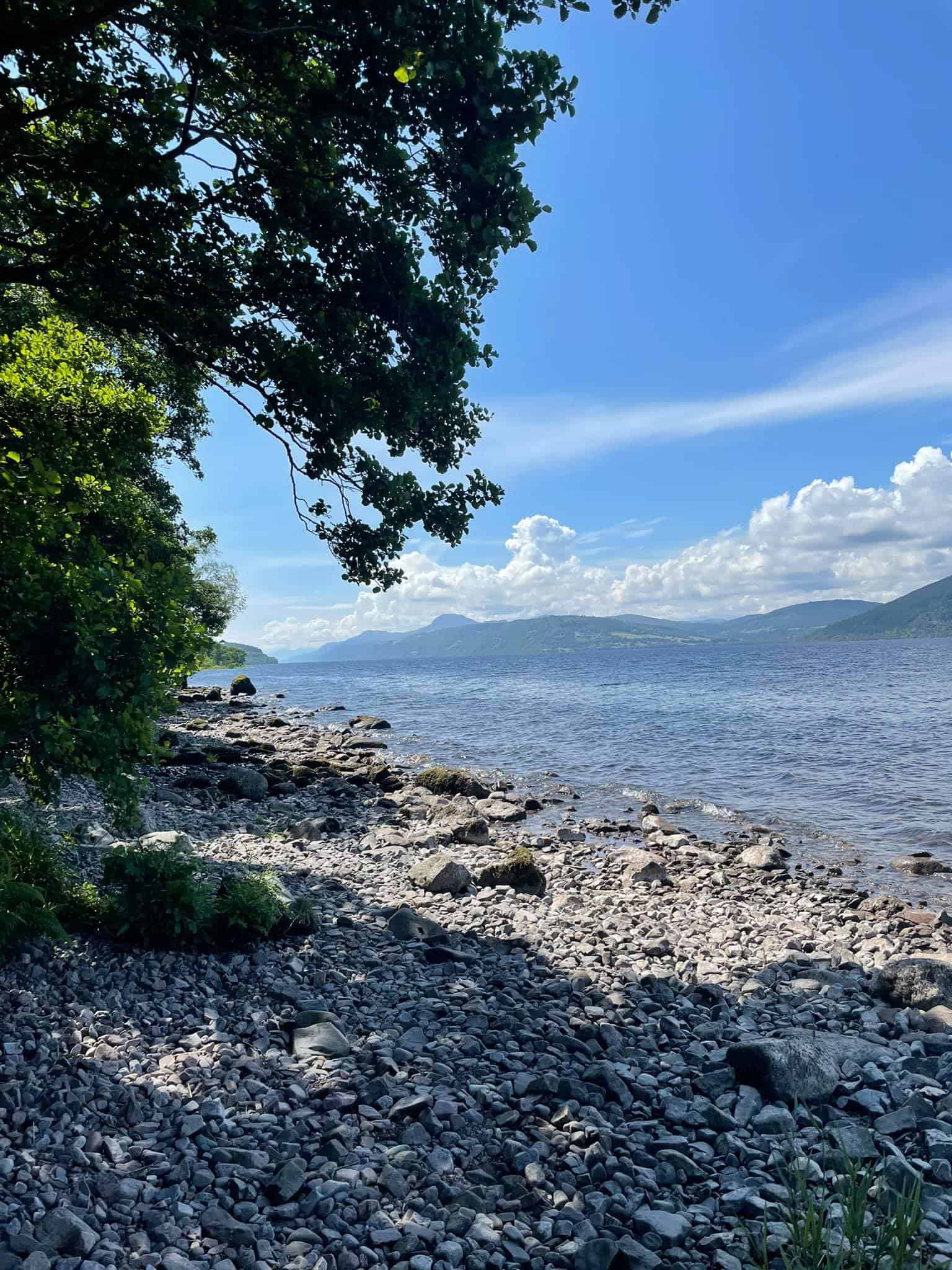 "And yet the place establishes an interest in people's hearts; go where they will, they find no city of the same distinction."

Robert Louis Stevenson, Scottish Novelist and Travel Writer
¨From its destitution of trees, Scotland was once a by-word; now it is a garden of beauty¨

Frederick Douglas
From the lone shieling of the misty island
Mountains divide us, and the waste of seas
Yet still the blood is strong, the heart is Highland,
And we in dreams behold the Hebrides!

The Canadian Boat Song, Anon
'I am attached to the west coast of Scotland – it's gorgeous to look at and challenging. You have to contend with the possibility of being blown away or rained on. And in the summer months, you can be eaten alive by midges.'

Clive Anderson, British TV Presenter
"When I looked out in the morning it is as if I had waked in Utopia."

George Elliot, English Writer
Quotes About Edinburgh
Edinburgh is the historic capital of Scotland. It is often referred to as the ¨Athens of the North¨ on account of all of the cultural and historic gems to be found here.
The Old Town is a labyrinth. It is made up of dozens of little cobbled streets and alleyways that hide quaint coffee shops and charming stores.
Edinburgh captures the hearts of many that visit. It has inspired many writers, novelists, musicians, and creatives over the centuries. Perhaps that's why so many lovely quotes about Edinburgh exist.
"The view of Edinburgh from the road before you enter Leith is quite enchanting: it is, as Albert said, fairy-like and what you would only imagine as a thing to dream of, or to see in a picture."

Queen Victoria, British Monarch
"Edinburgh isn't so much a city, more a way of life… I doubt I'll ever tire of exploring Edinburgh, on foot or in print."

Ian Rankin, Scottish Writer
¨Edinburgh is a beautiful city and has a wonderful tradition of supporting the arts.¨

Peter Hambleton, New Zealand Actor
"Coming back to Edinburgh is to me like coming home."

Charles Dickens, English Writer
"I find Edinburgh a stimulating place in which to live, with it being a city of contrasts, both architecturally and socially, and each district having a definite character."

Joan Lingard, Scottish Writer
"The Scots think of it as their capital; they're too possessive, Edinburgh belongs to the world."

Richard Demarco, Scottish Artist
¨"This is a city of shifting light, of changing skies, of sudden vistas. A city so beautiful it breaks the heart again and again."

Alexander McCall Smith, British Writer
"Edinburgh is alive with words."

Sara Sheridan, Scottish Writer
"It seemed as if the rock and castle assumed a new aspect every time I looked at them; and Arthur's Seat was perfect witchcraft. I don't wonder that anyone residing in Edinburgh should write poetically."

Washington Irving, American Writer
"There's no leaving Edinburgh, No shifting it around: it stays with you, always."

Alan Bold, Poet
"Edina! Scotia's darling seat!"

Robert Burns, Scottish Bard and Poet
"Edinburgh is a sort of gothic fairytale city, and it can be a gothic horror city as well."

David Mackenzie, Scottish Film Director
"I always feel that when I come to Edinburgh, in many ways I am coming home."

Alan Rickman, English Actor
'The writing talent of Edinburgh is textured – we have poets, novelists, non-fiction writers, dramatists and more.'

Sara Sheridan, Scottish Writer
"Edinburgh is a hotbed of genius."

Tobias Smollett, Scottish Poet
"Edinburgh is so cultural and such a beautiful place to walk around."

Rupert Friend, British Actor
"It is quite lovely – bits of it."

Oscar Wilde, English Writer
¨There are no stars as lovely as Edinburgh street-lamps.¨

Robert Louis Stevenson, Scottish Writer
Funny Quotes About Scotland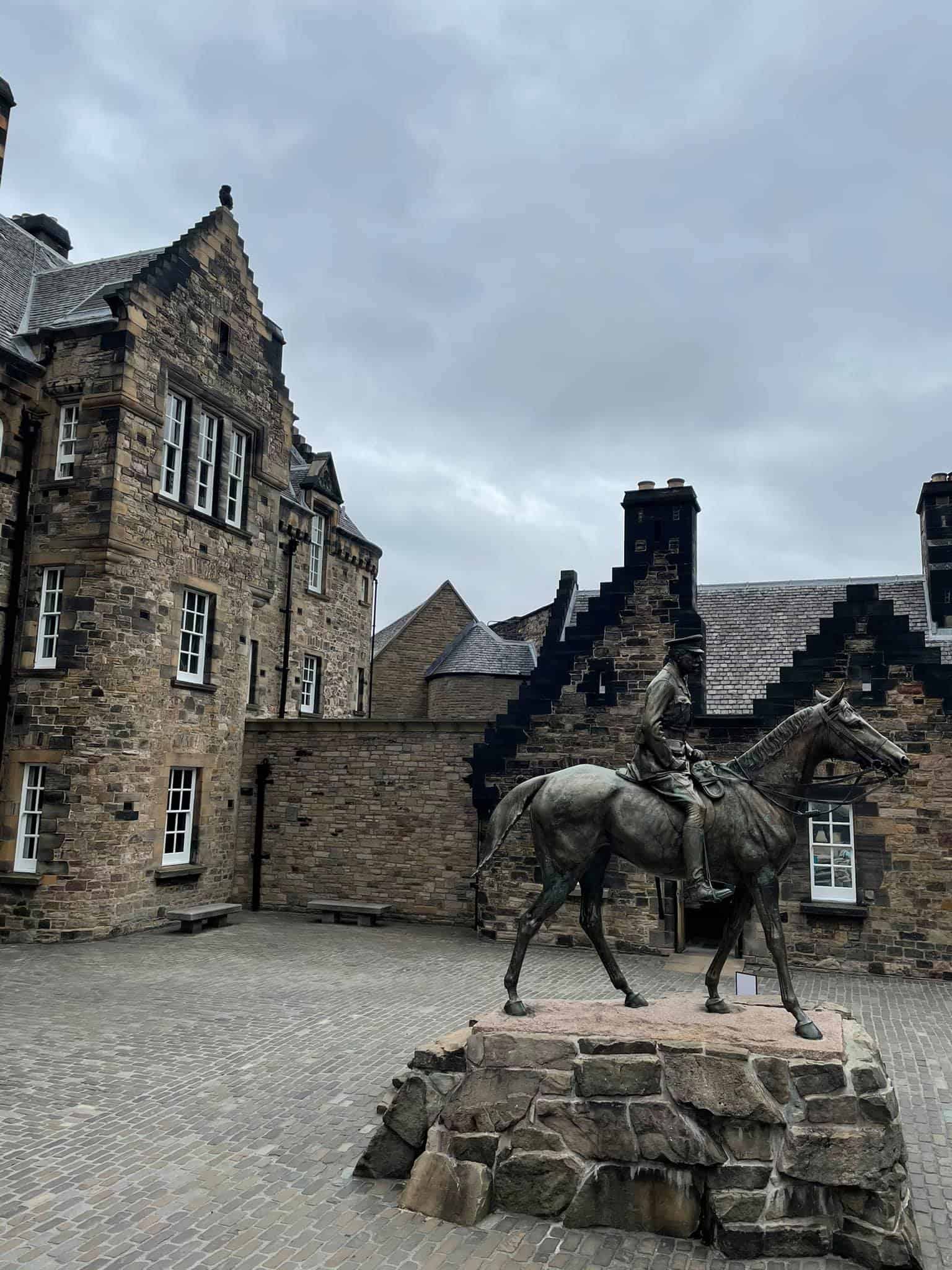 Scottish people, like many people native to the UK, are known for their unique sense of humour. Whether it's dry sarcasm or telling tourists that they ought to go and hunt for wild haggis during their trip.
Fortunately, with this, comes the ability to find the humourous aspects of their own lives and culture. Enclosed below are some of the best funny quotes about Scotland.
Even the mud is cold when you're in the north of Scotland

Tahar Rahim, French Actor
Wait, Scotland Yard isn't in Scotland? Next, you'll tell me the Loch Ness Monster isn't real!

Unknown
¨In Scotland, there is no such thing as bad weather – only the wrong clothes¨

Billy Connelly, British Comedian
¨In Scotland, I'm just like a lot of other guys, but in America, I'm seen as a very strong, masculine guy.¨

Gerard Butler, Scottish Actor
Kilt, noun – a costume was sometimes worn by Scotsmen in America and Americans in Scotland

Ambrose Bierce, American Writer
¨There are two seasons in Scotland: June and winter¨

Billy Connely, British Comedian
¨Scotland is about layering. The weather changes every 10 minutes¨

Sam Heughan, Scottish Actor
¨Scotland's a pretty place. I mean, as long as it ain't raining.¨

Boo Weekley, American Golfer
'There are three reasons why I live in Scotland. First, I like silence, and you have to be a millionaire to buy silence in Italy. Second, I like cold weather. Third, in Italy, I have too many relatives and know too many people, so I never get quiet time.'

Gian Carlo Menotti, Italian Composer
The Scottish sun, shocked by having its usual cloudy underpinnings stripped away, shone feverishly, embarrassed by its nakedness

Stuart Haddon, Scottish Writer
'They say Scotland is the home of golf. I'm inclined to agree. It's been nothing but on-par for me!

Unknown
Golf is a working man's sport in Scotland

Brian Binnie, American Aircraft Pilot
¨Scotland is a soggy sort it place, where birds and animals walk around uncooked¨

Peedie William, Scottish Writer
Looking forward to Scottish summers, the rain gets warmer.

Unknown
¨One good thing about rain in Scotland. Most of it ends up as scotch.¨

Peter Alliss, British Golfer
¨Two negatives make a positive but only in Scotland do two positives make a negative: aye right.¨

Frankie Boyle, Scottish Comedian
Welcome to Glasgow – the city where we punch people who are on fire

Frankie Boyle, Scottish Comedian
'My God, so much I like to drink Scotch that sometimes I think my name is Igor Stra-whiskey.'

Igor Stravinsky, Russian Composer
We Slovenians are even better misers than you Scottish. Do you know how Scotland began? One of us Slovenians was spending too much money, so we put him on a boat and he landed in Scotland

Slavoj Žižek, Slovenian philosopher and critic
¨There's a lot of fantasy about what Scotland is, and the shortbread tins and that sort of thing.¨

Sean Connery, Scottish Actor
¨'Put some whiskey in my coffee because it's Scotland somewhere!'

Anon
'The Glasgow invention of squared-toed shoes was to enable the Glasgow man to get closer to the bar.'

Jack House, Scottish Writer
'Don't mess with Scottish people. They are temperamental. Half temper, half mental.'

Anon
'Weather in this part of the world is just as moody, just as subjective and disloyal, as people.'

Jackie Kay, Scottish Poet
'In a lot of farther-flung places in Scotland people are guarded at first, but as soon as they get to know you they really hate you.'

Frankie Boyle, Scottish Comedian
'Always carry a flagon of whiskey in case of snakebite, and furthermore always carry a small snake.'

W. C. Fields, American Comedian
'Scottish people drink spasmodically and intensely, for the sake of a momentary but complete release, whereas the English like to bathe and paddle about bucolically in a mild puddle of beer.'

Edwin Muir, Scottish Poet
Quotes About Scottish Food and Whiskey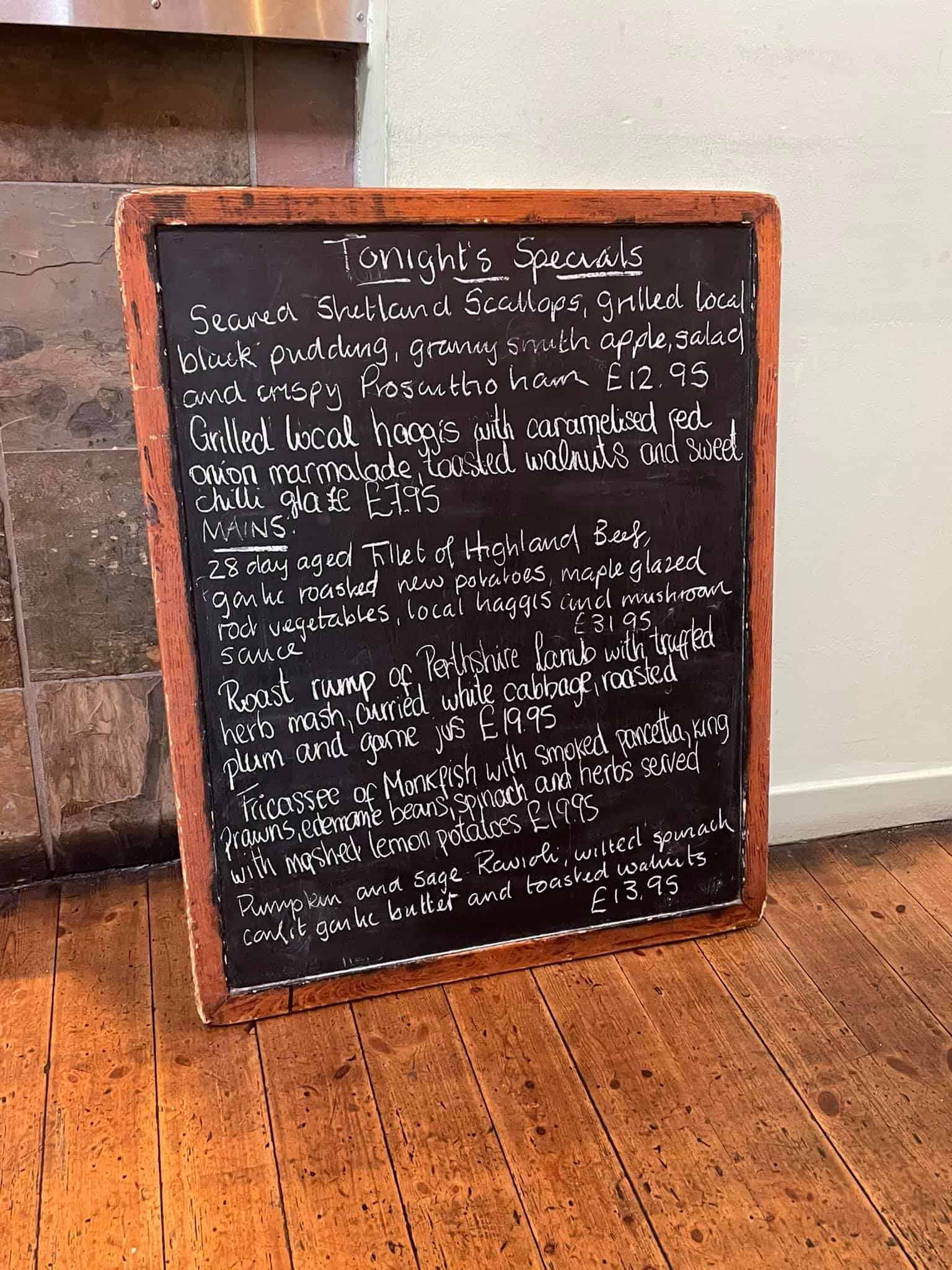 Scottish food has similarities between English, Welsh, and Irish cuisine. That being said, there are many dishes to be found here that are completely unique to Scotland.
Scotlands national dish is haggis, neeps, and tatties. Haggis is not necessarily for the faint-hearted, although if you are able to detach yourself from what it is, it is quite flavourful and tasty.
Haggis consists of the heart, liver, and lungs (¨pluck¨) of a sheep. This is then minced with onions, oatmeal, suet, spices, and stock.
Root vegetables make the perfect companion to haggis. Namely, ¨tatties¨ (potatoes) which are often mashed, and ¨neeps¨ (turnips). This dish in its entirety is known as ¨"Burns supper".
If haggis isn't for you then rest assured, there are plenty of other traditional Scottish dishes you can try. Meat-eaters will be delighted at the sumptuous marinated steaks that feature on the menus of many Scottish eateries.
Meanwhile, ¨Cullen Sink¨ is a smoked fish soup dish that originates from the village of Cullen in Moray. The soup can be found across Scotland and comprises smoked haddock, cream, potatoes, and onions. It is typically served with a side of toasted bread.
For the sweet tooth, there's the Scottish tablet – a semi-hard candy snack made with sugar, condensed milk, and butter. The below quotes about Scotland discuss all that is wonderful and quirky about Scottish food culture.
¨The Scotch egg is such a Scottish food. Its as though a great Scottish chef said ¨I need a tasty snack. Let's take an egg… and wrap it in meat!¨ Makes it a bit harder.

Bill Bailey, British Comedian
"The best food in the world comes from Scotland, in part at least, because Scotland is the last wilderness area in Europe; therefore the land, freshwater rivers and lochs and sea waters around the country are clean and pure."

Lady Claire MacDonald, Scottish Cookery Writer
¨Eating and drinking wants but a beginning¨

Anon – Scottish proverb
'Well, between Scotch and nothin', I suppose I'd take Scotch. It's the nearest thing to good moonshine I can find.'

William Faulkner, American Writer
Oats. A grain, which in England is generally given to horses, but in Scotland supports the people

Samuel Johnson, English Writer
¨If you're trout fishing in the lochs of Scotland, your catch may end up like this: batter-crusted with that ubiquitous Scottish staple, oats; and served beside a generous mound of stovies, Scottish slang for stove-roasted potatoes.¨

Jonathan Miles, American Journalist
¨Most traditional Scottish food is designed to use things that are just about to go… off¨

Scott Hutchinson, Scottish Musician
¨My theory is that all Scottish cuisine is based on a dare¨

Mike Myers, Scottish Actor
¨Scotland had oil, but it's running out thanks to all that deep frying.¨

Scott Capurro, American Comedian
I was brought up to believe that Scotch whisky would need a tax preference to survive in competition with Kentucky bourbon.

Hugo Black, American Lawyer and Politician
'Scotch whisky is made from barley and the morning dew on angel's nipples.'

Warren Ellis, British Comic Book Writer
¨Also, the national delicacy is a sheep's stomach filled with its liver, lungs, and heart…¨

Adam Schlesinger, American Musician
¨It is true that I once refused to eat haggis in Scotland and this did not sit well with the local population.¨

Rick Riordan, American Writer
'Hey, single malt Scotch, you're thirty years old. When are you going to settle down and get married to my stomach?'

Stephen Colbert, American Comedian
¨The proper drinking of Scotch whiskey is more than indulgence, it is a toast to a civilization, a tribute to the continuity of culture, a manifesto of man's determination to use the resources of nature to refresh mind and body and enjoy to the full senses with which he has been endowed.¨

David Daiches, Scottish Historian
Quotes About Scottish Culture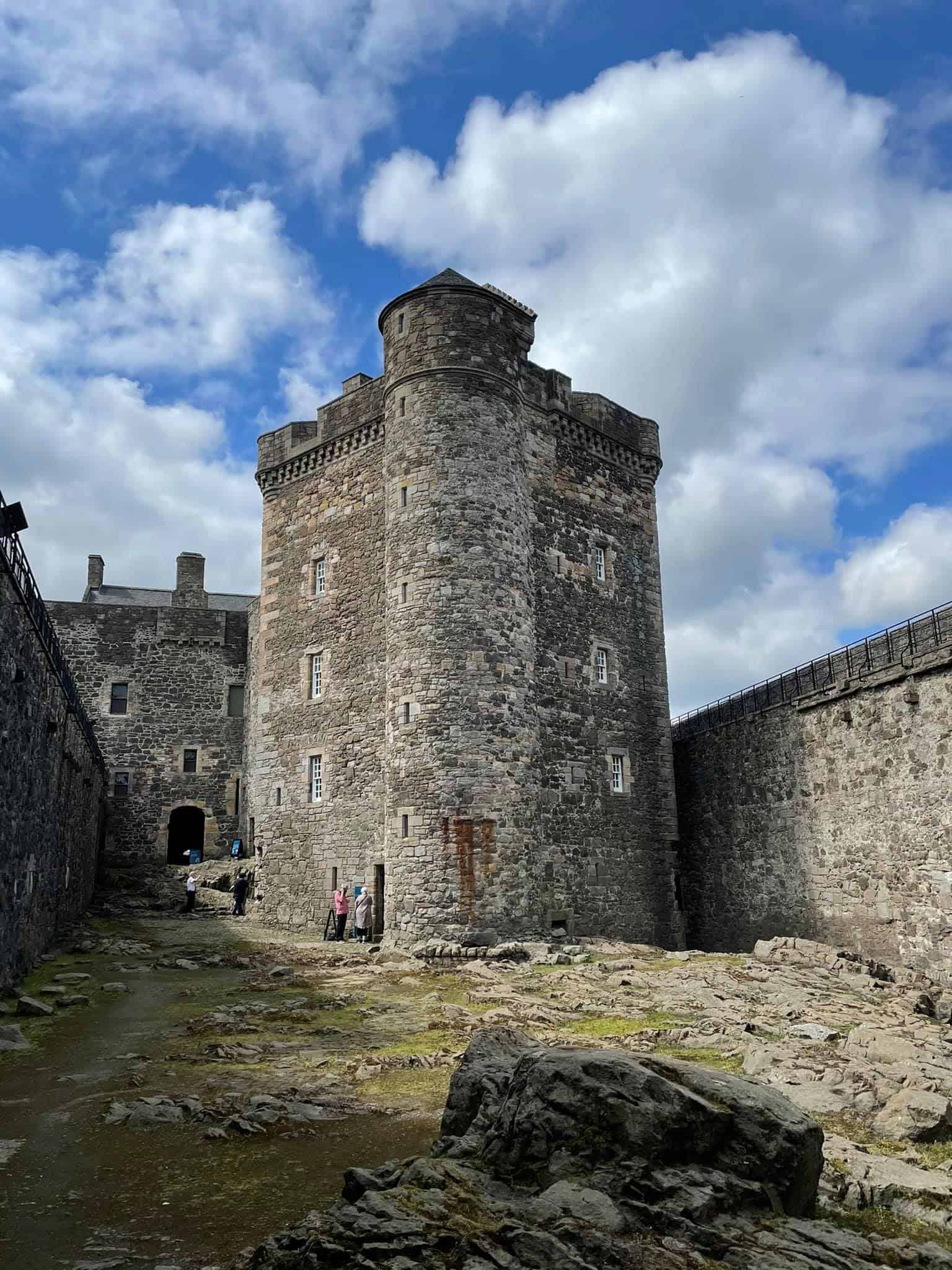 ¨Being Scottish is more than just a matter of nationality or place of origin or clan or even culture. It is also a state of mind, a way of viewing the world and our place in it¨

Arthur Herman, American Historian
¨Of all the small nations on this earth, perhaps only the ancient Greeks surpass the Scots in their contribution to mankind¨

William Churchill, British Prime Minister
¨When you hear someone from the very north of Scotland speaking, I think its nice, very musical and harmonious.¨

Sean Connery, Scottish Actor
¨There's a real emphasis on being witty in Scotland, even in crime novels.¨

Denise Mina, Scottish Writer
¨I am very aware of how warmly Scotland is regarded around the world¨

Ken Stott, Scottish Actor
¨ I'm proud of the culture I come from. We´re a small country and a close-knit community.¨

Sara Sheridan, Scottish Writer
"The Scots language is a mark of the distinctive identity of the Scottish people; and as such we should be concerned to preserve it, even if there were no other reason, because it is ours. This statement requires neither explanation nor apology."

J.Derrick McClure, Scottish Writer
¨We look to Scotland for all our ideas of civilisation¨

Voltaire, French Writer
¨I like Scottish people because they feel very true. They're always level and straight. They get a reputation for being hardened because of it, but I find them to be scrupulously honest people¨

Rupert Friend, British Actor
¨I believe it is my Scottish roots that have enabled me to keep a sincere and realistic approach to everything I do."

Nicola Benedetti, Scottish Violinist
¨I just read an 800 page history of the Scottish Enlightenment and, honestly, I may as well just start it again now, because I cannot remember a single thing. I can barely remember where Scotland is.¨

Hugh Laurie, British Actor
¨Scotland is my country, the nation that shaped me, that taught me my values

Johann Lamont, Scottish Politician
¨Scotland consistently produces world-class writers.¨

Sara Sheridan, Scottish Writer
¨Scotland has some great stories.¨

Billy Boyd, Scottish Actor
Random Quotes About Scotland
¨Why is it that my heart stirs when I hear the bagpipes play? Why do I feel Scotland is my home when I live so far away?¨

Anon, Scottish poem
¨Where is the coward that would not dare to fight for such a land as Scotland?¨

Walter Scott, Scottish Writer
I live out in the country in Scotland and know that if I close my eyes, I can recognize every sound

Rory McCann, Scottish Actor
¨Scotland is the Canada of England!¨

Rainn Wilson, American Actor
¨I look upon Switzerland as an inferior sort of Scotland.¨

Sydney Smith, English Writer
¨Give me but one hour of Scotland, Let me see it ere I die.¨

William Edmondstoune Aytoun, Scottish Poet
¨But I fear, my lot being cast in Scotland, that beauty would not be content.¨

Anne Boyd, Australian Composer
¨Lord, give me Scotland or I die!¨

John Knox, Scottish Minister
'Everyone knows how creative the Scots are. They're always sculpting, painting, singing songs, & writing plays. They invented television, the telephone, & deep-fried Mars bars.'

David Baillie, Scottish Writer
¨Scotland is the best place in the whole world.¨

Gail Porter, Scottish TV Presenter
¨Beautiful, Glorious Scotland, has spoilt me for every other country.¨

Mary Todd Lincoln, First Lady of the United States
¨There's just no place like Scotland when the sun is out. I just love coming home.¨

Ashley Jensen, Scottish Actress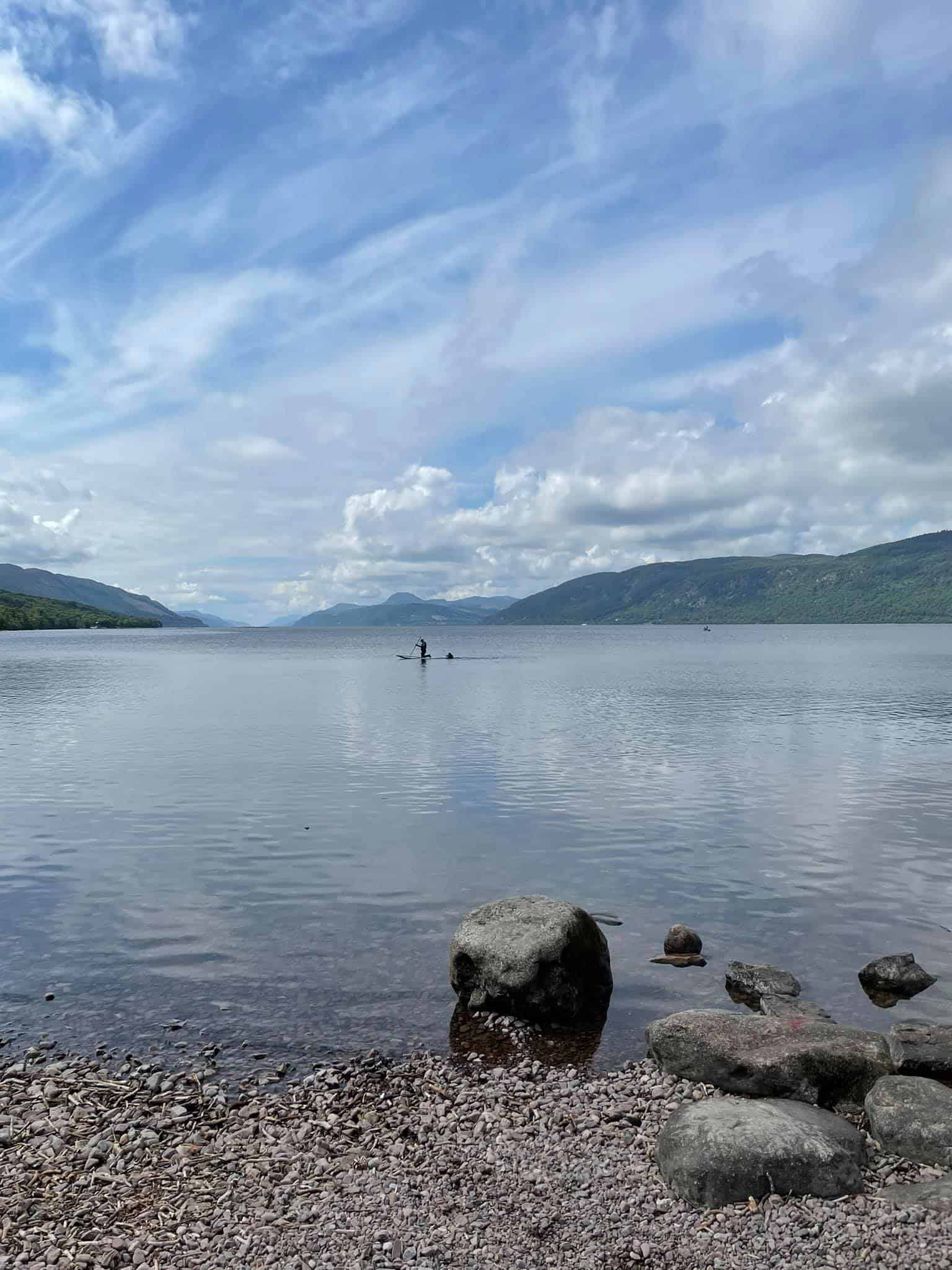 ¨Scotland really is a spectacularly beautiful country with so much history. I always go to Culzean Castle in Ayrshire.¨

Susan Eisenhower, American Consultant and Writer
¨Location is everything, I'd rather camp in the Lake District or Scotland than sit in a five-star hotel in Frankfurt.¨

Rory Bremner, Scottish Impressionist
¨The great outdoors is a theme with me; a walking holiday in Scotland is perfect – Culloden and the forests of Aviemore are both favourites.¨

Erin O'Connor – British/Irish Fashion Model
¨Both Plockton and the Isle of Muck in north-west Scotland are incredibly beautiful. Sadly, Plockton has been discovered by tourists because it's where they shot Hamish Macbeth.¨

Arabella Weir, Scottish Comedian
¨I go to Scotland maybe three times a year, and I love it. When I'm at home, I feel at home, I feel myself, I feel connected.¨

Gerard Butler, Scottish Actor
'In Scotland, as beautiful as it is, it was always raining. Even when it was caressing, it was about to rain or had just rained. It's a very angry sky.'

Colin Hay, Australian Musician
¨'What most people don't understand is that UFOs are on a cosmic tourist route. That's why they're always seen in Arizona, Scotland, and New Mexico.¨

Alice Cooper, American Musician
¨There is no sunlight in the poetry of exile. There is only mist, wind, rain, the cry of the curlew and the slow clouds above damp moorland. That is the real Scotland; that is the Scotland whose memory rings the withers of the far-from-home; and, in some way that is mysterious, that is the Scotland that even a stranger learns to love.¨

H. V. Morton, British Journalist
'God help England if she had no Scots to think for her.'

George Bernard Shaw, Irish Playwright
Ye lover of the picturesque, if ye wish to drown your grief, take my advice and visit the ancient town of Crieff.

William Topaz McGonagall, Scottish poet
¨Bright was the summer of 1296. The war which had desolated Scotland was then at an end.¨

Jane Porter, Scottish Writer
¨This is my country, the land that begat me, These windy spaces are surely my own¨

Sir Alexander Gray, Scottish Economist
¨I have embraced Robert Burns and his beloved Scotland. I have heard the music of the authentic mother tongue. I have walked where he walked, lived where he lived, if only for a brief time, and seen where he died and where he was finally laid to rest. The ghost of Rabbie Burns will continue to walk beside me.¨

Laurence Overmire, American Poet
Fantasy, myth, legend, truth – all are intertwined in the story that is Scotland

Laurence Overmire, American Poet
Even More Quotes about Scotland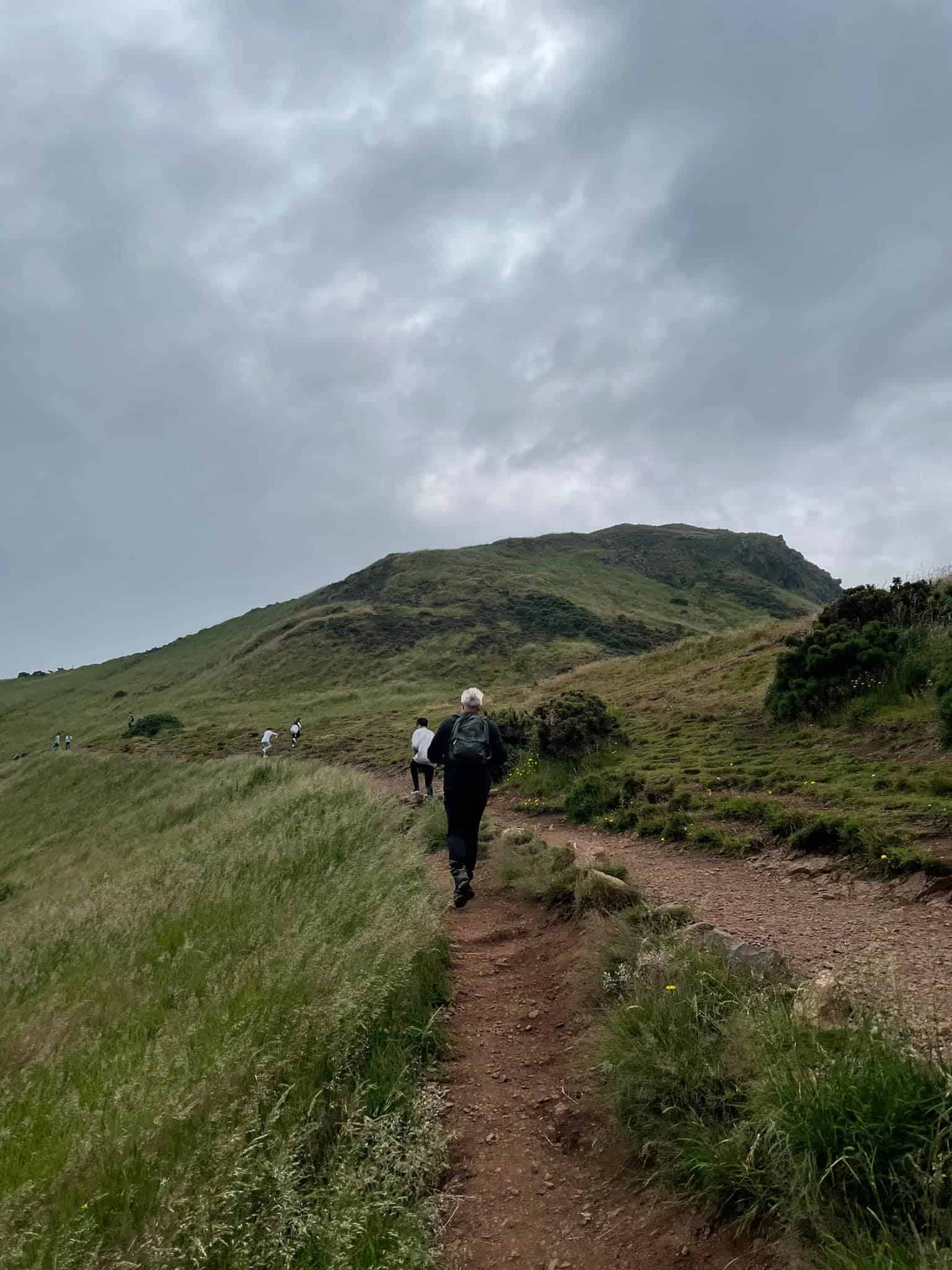 "It feels like Scotland." "Have you ever been?" "Mmmm. Twice. Have you?" "No." "You should. It's your roots. You'll be surprised how much they tug at you when you breathe the air in the Highlands or look out at a lowland loch

Nora Roberts, American Author
Stirling, like a huge brooch, clasps Highlands and Lowlands together

Alexander McCall Smith, British Writer
I'm very fond of Glasgow, particularly the West End. The whole stretch of the west coast of Scotland from Loch Lomond up through Mallaig to the Kyle of Lochalsh is so beautiful.

John Niven, Scottish Author and Screenwriter
Poetry, the reading of it, the writing of it, the saying it out loud, the learning of it off by heart, matters deeply to ordinary Scottish people everywhere

Liz Lochland
Staring into a Scottish landscape, I have often asked myself why – in spite of all appearances – bracken, rocks, man and sea are at some level one

Neal Ascherson, Scottish Journalist
It doesn't matter if it's soggy or it's sunny, there are so many lovely roads and awesome rugged countryside in Scotland – that's what makes it

Edd China, English TV Presenter
Scotland is a country with a lot of pride and bravery.

Gayle Rankin, Scottish Actress
Even the rain can't dampen Scotland's beauty

Unknown
It is one of the most hauntingly beautiful places in the world, the history is fascinating, the men are handsome and the whiskey is delicious

J.K. Rowling, Author of Harry Potter
Here, if nowhere else in the land, the sense of satiety is unknown; and it is to this mental tonic, even more than to the bracing air of the heights, that we owe the unwearied spirit which nerves us to walk more leagues upon the mountains than we could walk miles upon the plain. For in the lowlands we walk with the body only; in the highlands we walk with the mind.

Henry Stephens Salt, English Writer
My heart is in the Highlands wherever I go

Robert Burns, Scottish Poet
We borrowed golf from Scotland as we borrowed whisky. Not because it is Scottish, but because it is good

Horace Hutchinson, English Amateur Golfer
I went to this beautiful place where the ground moved underneath me and the air was a part of me, and where time stopped. It was amazing and wonderful. But God sent me back, back to my body, back to you

Cyndi Tefft, American Author
I remember every stone, every tree, the scent of heather. Even when the thunder growled in the distance, and the windswept up the valley in fitful gusts, oh, it was beautiful home sweet home

Beatrix Potter, English Writer
Quotes About Glasgow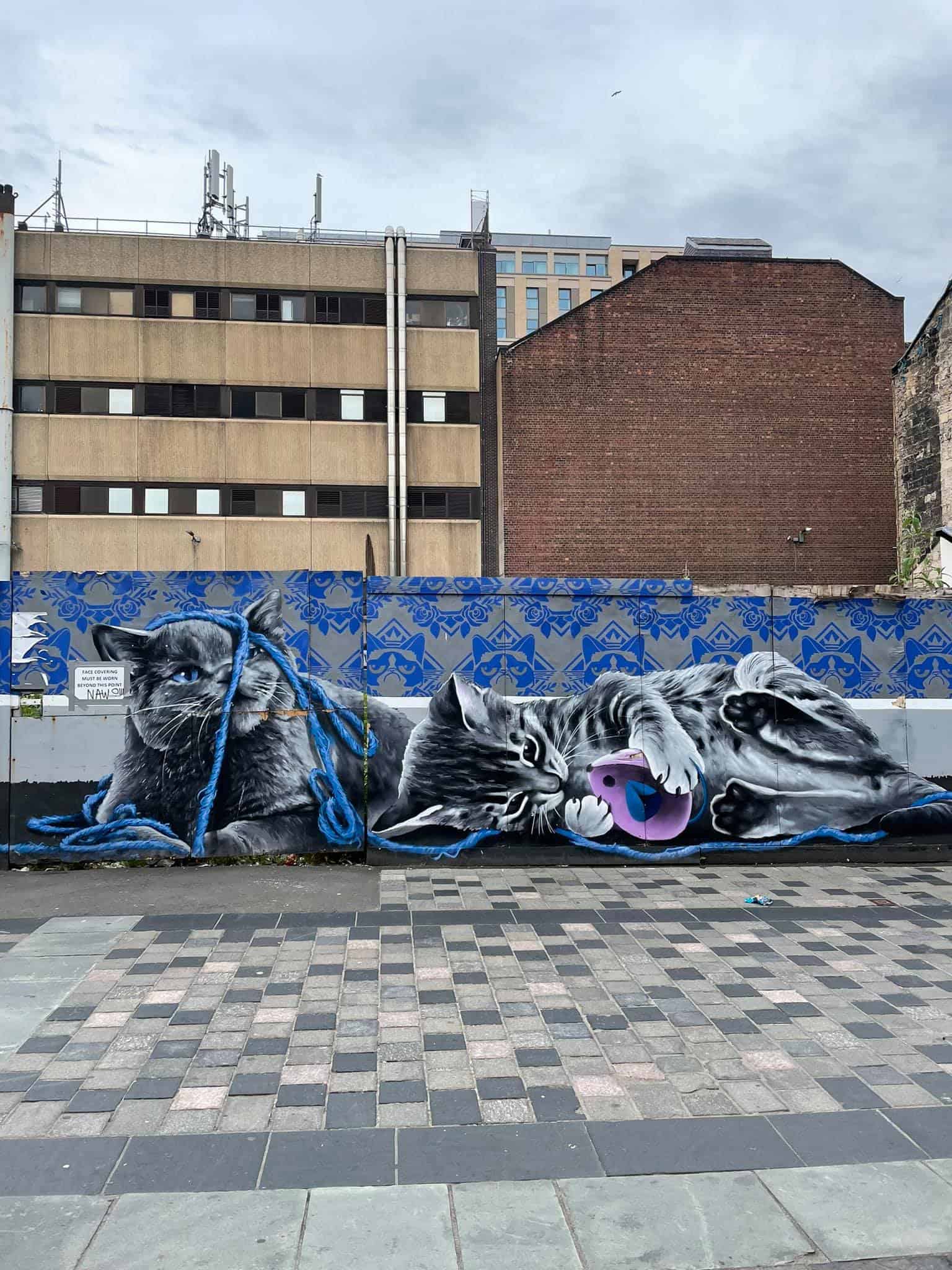 Glasgow is Scotland's second city. While Edinburgh may be known for its beauty and history, it is the personality of Glasgow that most people fall in love with.
Glasgow is the perfect embodiment of Scottish hospitality. Sit yourself down in any coffee shop or pub and a local will quickly be beside you for a quick ¨blether¨ (chat).
"Glasgow is less polite than Edinburgh, but that's a good thing – they keep it very real."

Nik Kershaw, British Singer
¨The great thing about Glasgow is that if there's a nuclear attack, it'll look exactly the same afterwards¨

Billy Connelly, Scottish Comedian
Imaginatively Glasgow exists as a music hall song and a few bad novels.

Alastair Gray, British Tennis Player
Some people, when they have a holiday, just want to go to salt coats, twenty-five miles along the coast from Glasgow. Some people don't even want that. They are happy to stay at home or watch the birds and the ducks float by in the park. And some want to go to the moon. It's all about people's ambitions

Sir Alex Ferguson, Scottish Former Football Manager
Growing up in Scotland and living in Glasgow, you see the heritage that religion has had and how something that, in theory, is about kindness and community and caring for each other is used to persecute people

Lauren Mayberry, Scottish Singer
"London may have more money and Vienna more culture; Rome may have more history and Paris more style. But Glasgow has the biggest heart."

Fuad Alakbarov, Azerbaijani-Scottish Activist
I'd live in Glasgow if I could. I can't praise it enough; it's the nicest place I have ever worked and I've worked in a lot of nice places

Roxanne McKee, British Actress
¨For me, Glasgow is all about the people and the spirit of the place¨

Darren Boyd, British Actor
As the plane lands in Glasgow airport, passengers are reminded to set their watch back, 25 years

Frankie Boyle, Scottish Actor
"The Glasgow accent was so strong you could have built a bridge with it and known it would outlast the civilization that spawned it"

Val McDermid, Scottish Writer
"I think the humour in Glasgow is darker because it's so much more gloomy."

Brian Cox, Scottish Actor
"London is always fun, obviously, but something about Glasgow really speaks to me."

Keith Murray, American Rapper
"I love summer in Glasgow, it's my favourite day of the year."

Fuad Alakbarov, Azerbaijani-Scottish Activist
"Glasgow is more than body and more than head; She is both head and body. Her air of independent and self-contained metropolitanism – different from, and balancing, that of London – is the first thing that strikes the stranger who visits her after seeing the English provincial cities.

William Power, Scottish Writer
"'What is this place?' he thought. A small and great city, his mind answered. A city with its face against the wind. That made it grimace. But did it have to be so hard? Sometimes it felt so hard…It was a place so kind it would batter cruelty into the ground. And what circumstances kept giving it was cruelty. No wonder he loved it. It danced among its own debris. When Glasgow gave up, the world could call it a day."

William McIlvanney, Scottish Writer
¨O! Desolated Scotland, too credulous of fair speeches, and not aware of the calamities which are coming upon you! If you were to judge as I do, you would not easily put your neck under a foreign yoke¨

William Wallace, Scottish Knight
¨I feel a sort of reverence in going over these scenes in this most beautiful country, which I am proud to call my own, where there was such devoted loyalty to the family of my ancestors… for Stuart blood is in my veins.¨

Queen Victoria, British Monarch
Scottish Puns and Scotland Instagram Captions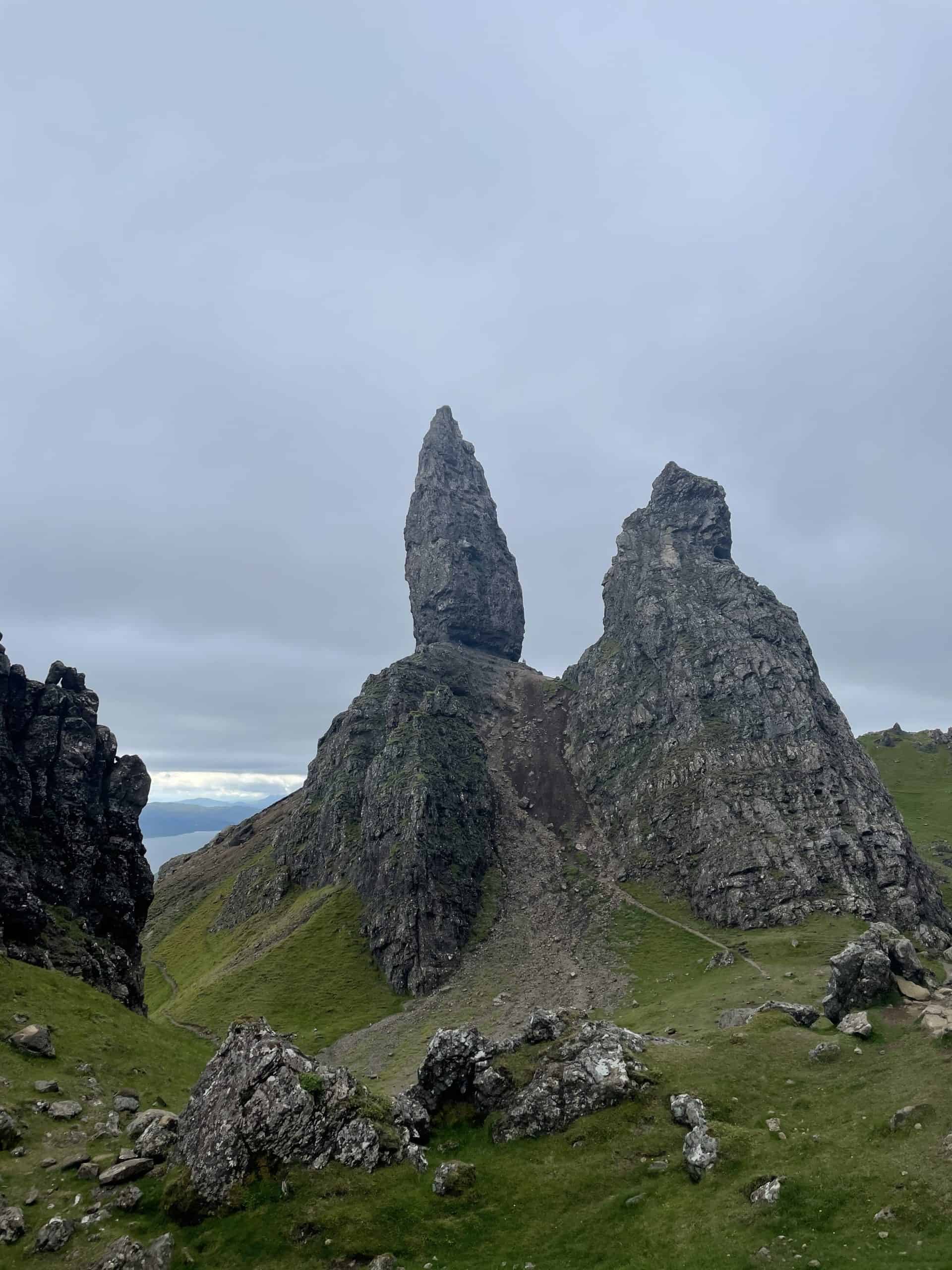 Scotch is neat


Scotland is always a good idea


Scotland is calling and I must go


Meanwhile in Scotland…


Winter in Scotland? It is snow joke!


Ardbeg your pardon?


Money cant buy happiness but it can buy a trip to Scotland and that is pretty much the same thing


Yes, I love whiskey. Who's caskin?


Thistle nicely


I don't want to leave, but it's time to Glasgow


Don't think Scottish sheep are the cutest? Ewe gotta be kidding me!


The Scottish Highlands are not to be mist!


Some like it Scot!


A bad day in Scotland is better than a good day anywhere else


Living my Scotland life


Just arrived in Scotland. Where's the whisky?


Highland cattle snuggle up in the rain to keep each udder dry


Kiltn' it


Off to Scotland, be back never!


Live. Love. Scotland


Wherever I rove, the hills of the Highlands call me


Don't let him get away Scot free


Keep calm and go to Scotland


Wake up and go to Scotland. Repeat


Love Scotland? Kilt-y as charged!


One of Scotland's most important exports: stories.


Kilt: it's what happened to the last person who called it a skirt


Like it? I Glen-love-t!


Keep calm and listen to the bagpipes


In-Thane in the membrane


I want to loch you, but you're so Nessy


I need to mull over my decision on which Scotch to pick


Scots: making plaid sexy


My heart belongs to Scotland


Hogmanay, you say?


Well put on a kilt and call me Scottish


My favorite color is Scotland.


Scotland, land of oatcakes


My heart is property of Scotland


I'm never Crabbie in Scotland


The poetry of Scotland is Burns-ed into my brain


Another drink? I'll have Ault-more


Enjoying a reign-y day here at Edinburgh castle.


Edin-brrrrrrr


If you don't love Scotland, you should be tartan fettered


Leaving on a jet-Thane
Parting Words
Did you enjoy these Scotland quotes? Perhaps you have some other favourites that you think are missing from this list? 
Moreover, You can read to post to explore Scotland by renting a car easily.
Feel free to reach out to me via the comments below if you need anything. I will get back to you ASAP.
Safe travels! Melissa xo
---