Not sure whether renting a car in Scotland is necessary for your itinerary? This guide will run through everything you need to know when considering whether or not to drive in Scotland.
It will look at the cost of renting a car, the best rental companies and platforms to consider, what insurance you need, and the pros and cons of renting a car vs using public transport
Renting a Car in Scotland in 2023: Everything to Know
Renting a car in Scotland can make getting around during your Scotland trip a lot easier. Choosing to do so gives you a lot more freedom and flexibility during your vacation.
Do you need to rent a car in Scotland?
Honestly, for the most part, public transport in Scotland is actually pretty good. National Express, Stagecoach, and Lothian buses connect major cities like Edinburgh Glasgow, Inverness, and Portree with smaller towns and villages.
Buses in Scotland are usually of a good standard. They run on frequent schedules and are reliable and affordable, especially if you are travelling on a budget.
Scottish trains, although slightly more expensive, are also affordable if you reserve your tickets for long-distance journeys in advance. (You can check the timetables, routes, and prices and purchase a ticket via the National Rail website.)
Trains connect Edinburgh, Inverness, Glasgow, and other parts of the country with various cities across the UK. However, renting a car in Scotland always comes with the additional benefit of not having to bend your day around bus and train times.
If your itinerary is only going to involve stopping at major cities like Edinburgh, Inverness, Fort William, and Glasgow, you can easily get around using buses and trains. Within the cities, it is easy enough to explore on foot or by using local cabs and Uber.
However, if you plan on visiting somewhere like the Isle of Skye, where the bus network isn't ultra comprehensive, or to national parks and hiking trails around Glencoe and Pitlochry/Cairngorms, having a vehicle will make your life a lot easier.
Requirements for renting a car in Scotland
First and foremost, you need to check that you meet the requirements for renting a car in Scotland. To drive in Scotland, you need:
To hold a full, valid driving license


To meet the minimum age requirements set by the rental company. (The legal driving age in Scotland is 17 but many companies will not rent to drivers under 21 or 26)


To have a credit card
You can drive in Scotland and the wider area of Great Britain provided that you have a full, valid driving license. An international driving permit is not required in Scotland.
The license that you hold from your home country is perfectly acceptable. This includes licenses from the EU, the US, Australia, etc.
The UK government has also created this handy tool that allows you to check whether you are eligible for driving in Scotland and wider Great Britain.
In Scotland and England, you are able to learn to drive and hold a full driving license from the age of 17. However, most Scottish rental companies set 21 as the minimum age limit when renting out their vehicles.
Younger drivers may be required to pay a younger driver surcharge as an additional fee. This can often be as much as £25 a day.
Finding a rental car in Scotland
It is a good idea to shop around and Obtain a couple of quotes when looking at renting a car in Scotland. Many reputable international rental companies operate in Scotland
these include the likes of Alamo, Hertz, Sixt, and Europcar. however, smaller local firms shouldn't be dismissed either as they often offer better prices and deals.
Discover Cars is a great platform that allows you to compare and contrast the prices of rental cars in Scotland between numerous different providers. You can filter by company, vehicle type, and any other amenities that you are looking for.
Once you have found a suitable vehicle, it is a good idea to check past reviews before you commit to the rental. Click here to compare prices across different providers in Scotland.
Collecting your rental car
You can collect your rental car from various towns and cities across Scotland, as well as at Glasgow International Airport (GLA) and Edinburgh Airport (EDI). Do note that if you decide to pick up your car from airport locations, an airport surcharge applies.
This can actually add quite a bit extra to the cost of your rental. for example, if you choose to rent a car in Edinburgh in July, it costs £387 a week to collect the car from Edinburgh city centre and £483 to collect the car from the airport.
That is not a small difference and you can save Yourself a bit of money by collecting your vehicle from the city rather than from the airport. Obviously, if you are flying into Scotland, it may be more convenient to know that the car is waiting for you at the airport arrival. So, it is up to you to decide your cost versus time preference.
Insurance considerations
Car insurance is mandatory when renting a car in Scotland. Third-party liability insurance is included in standard rentals.
However, it is worth paying for full coverage insurance so that you know that you are covered for every eventuality in the worst-case scenario. It is a good idea to purchase your insurance at the same time that you reserve your rental car so that you know that everything is organised for when you arrive in Scotland.
Loss damage waiver, including theft protection and third-party insurance, is included with full coverage. Do read the small print so that you know exactly what you are paying for.
Sometimes, full coverage does not include smaller things like key fobs, windows, mirrors, etc. You will usually have to place a credit card on file with the rental company.
A hold will be placed on your card and it can be anywhere from £200-£800 depending on the rental agency. This is only a temporary hold rather than a charge and it will be returned when you return the vehicle.
Some rental companies may accept debit cards but it is not standard practice. You should also keep in mind that if you only have a debit card and it's accepted, you may be asked to pay a cash deposit in place of having a credit card.
One-way rentals work out more expensive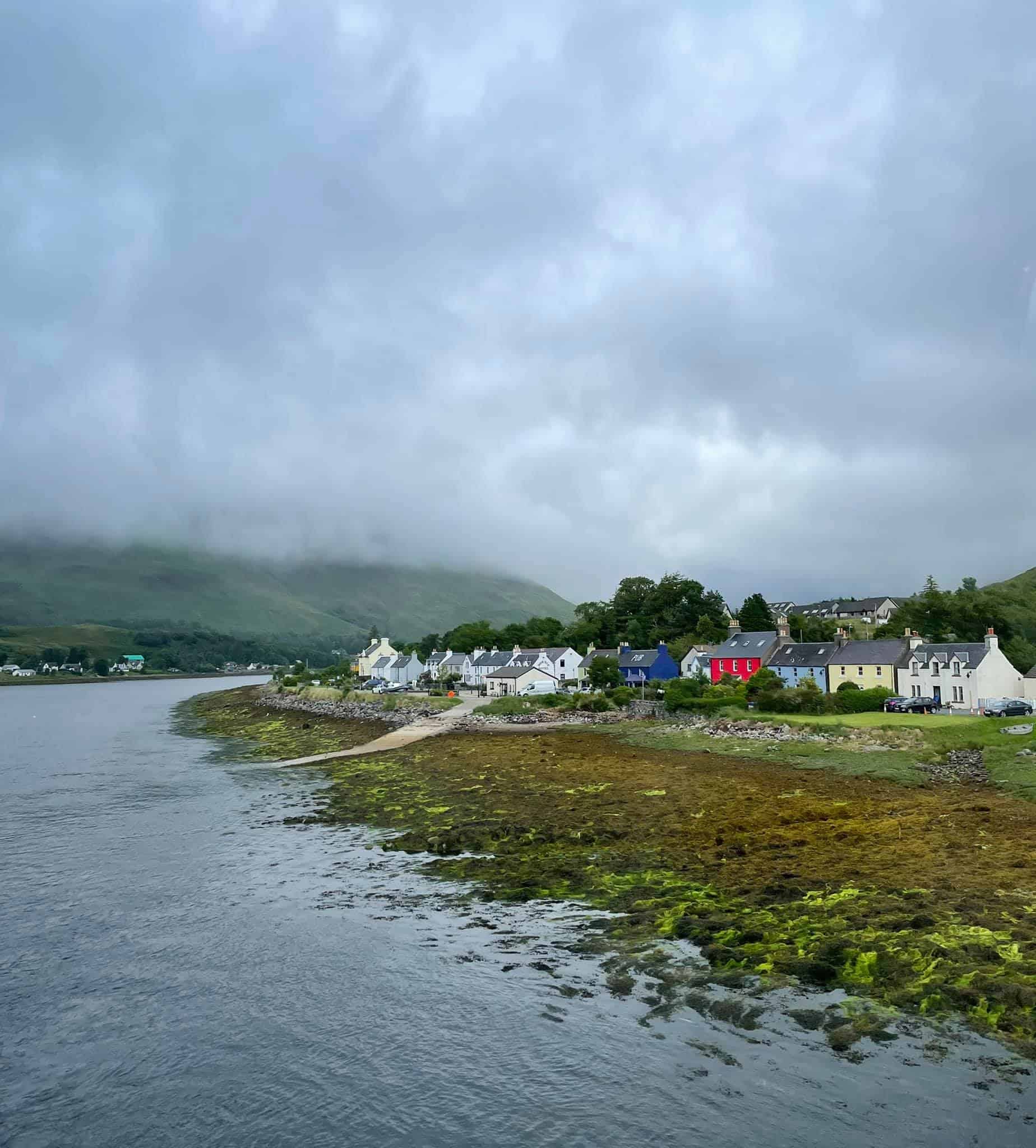 You should also note that one-way rentals are often much more expensive than rentals where you collect and drop off your car in the same location. This is often not a marginal price difference.
So, for instance, if you are thinking about renting a car in Edinburgh driving up to Inverness and Portree, and then dropping your car up in Glasgow, it may work out more expensive. You can obtain a quote for both one-way rentals and two-way rentals.
But you may find that you save yourself some money if you plan your itinerary so that you start and end in the same place.
Cost of renting a car in Scotland
The UK is not the cheapest country to travel to. However, the cost of renting a car in Scotland is actually fairly reasonable.
You should keep in mind that tourism in Scotland is largely seasonal. A lot of UK and European tourists head to Scotland for their summer holidays between late May and early October every year.
July and August are particularly popular. Prices are at their highest during the summer months and you also need to make sure that you book your rental in advance if you plan on travelling at this time.
You can save yourself a bit of money if you're willing to travel out of season. However, Scotland is not known for its sunny skies or warm weather so if you travel during the autumn or winter, be prepared for the often rainy and windy weather conditions that come with exploring at that time of year.
The average cost of an economy car rental for a week in Scotland in July is around £387 a week or £55 a day. That includes collision damage waiver, third-party liability insurance, Roadside assistance, and 700 miles of mileage.
The same car and insurance package costs approximately £219 a week for the first week of November. That equates to £31.28 per day.
What rental car to choose in Scotland
Small, economy-style cars like Fiat 500s, Vauxhall Corsas, and Peugeot 308s are perfect for driving around Scotland. In the UK and Europe, most people use smaller cars – which may be a culture shock if you are travelling here from the US.
While motorways and intercity roads are fine, streets tend to run narrower in Edinburgh, Glasgow, and other Scottish towns and cities. If you have a large SUV, you will find it more challenging to maneuver, find parking, etc.
If you are travelling as a large family or you have a lot of luggage, you will be able to find larger vehicles and SUVs available. The Volkswagen T-Cross is a popular SUV that you will find available for rent via a lot of car rental companies in Scotland.
Automatic vs manual transmission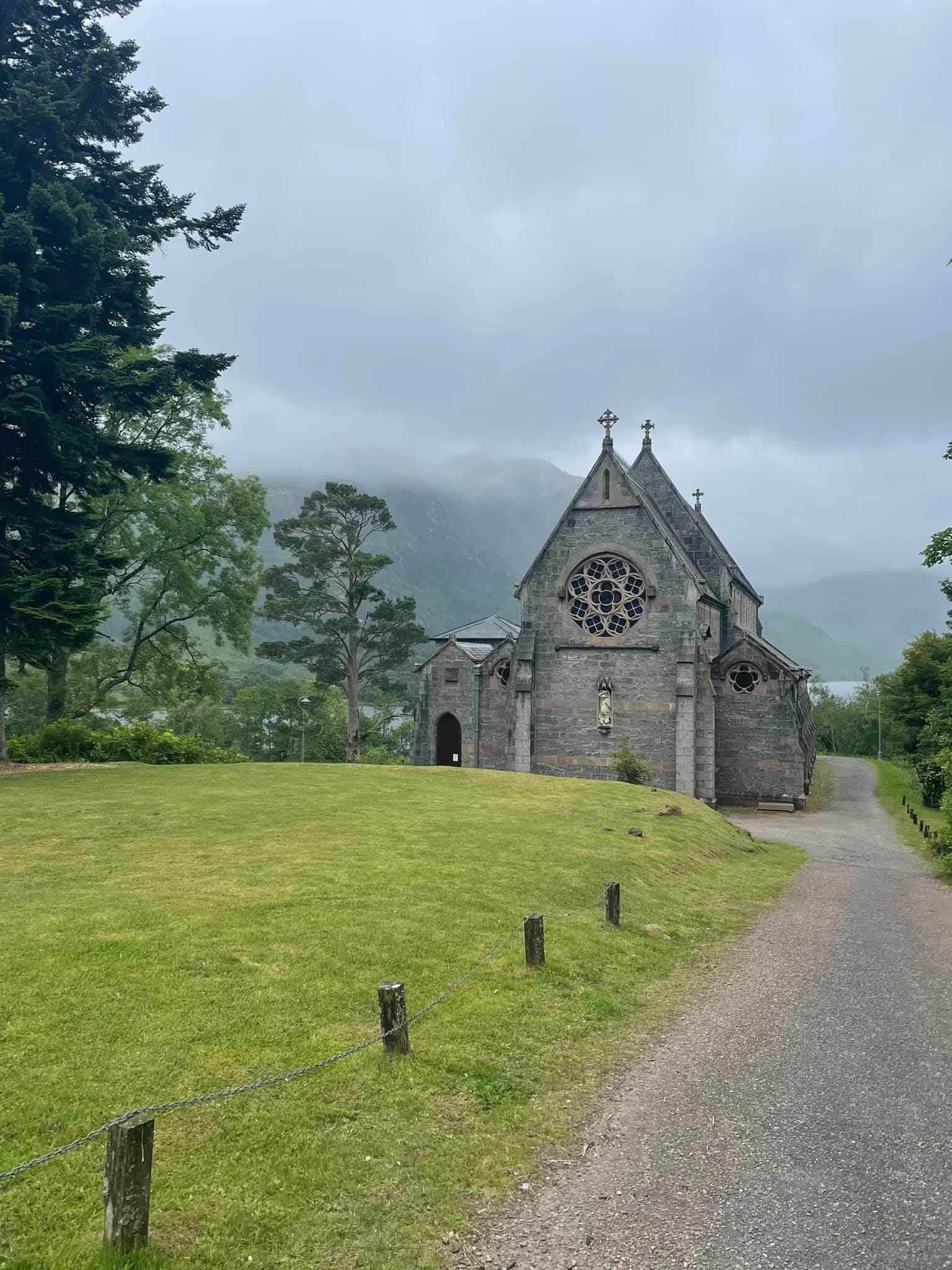 A lot of people in Scotland and across the UK still tend to drive manual vehicles (aka a stick shift). There are usually also plenty of automatic transmission vehicles available for rent but they are more limited in supply.
If you prefer to drive an automatic car or you can only drive an automatic one, it is important to book your car in advance. This is especially true if you plan on travelling in July or August.
Collecting and returning your rental car
When you collect your rental car, you'll be asked to sign an inventory checklist that confirms the state that the car was in when you collected it.
It is prudent to check the vehicle to make sure that there are no scratches, problems, or signs of damage. If you find an issue, no matter how small, you should raise it with the rental office.
Take photos of the interior and exterior of the vehicle so that you have time-stamped evidence of what the car looked like when you collected it. Scams are not common in Scotland but it is always better to be safe than sorry and to cover yourself.
When you return the vehicle, do the same again and take more photos so that you have time-stamped proof of the condition that you return the car in. That way, if there is any dispute later, you have plenty of evidence to cover yourself.
Many rental companies require you to return the vehicle with a full tank of gas. Clarify this when you pick up the vehicle.
If the rental agreement states that you should return the car with a full tank of gas and you only return it with a half-full tank, you'll be charged for an entire tank regardless.
Driving in Scotland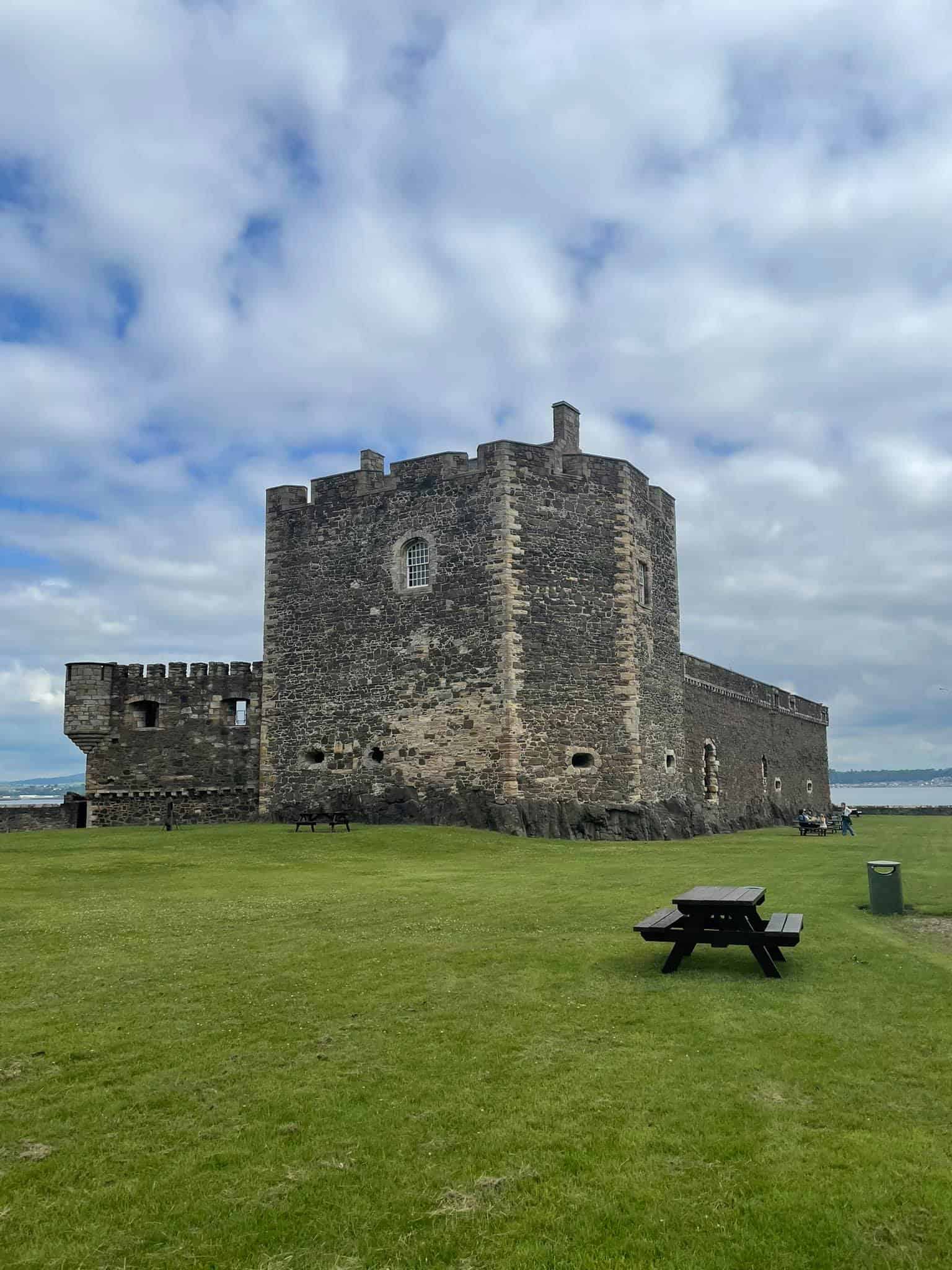 Driving in Scotland and England differs from driving in the US, Canada, and most countries in the world as people here drive on the left. Pretty much all vehicles have a left-hand drive.
This can take a bit of getting used to. But fortunately, roads in Scotland are well-maintained and in excellent condition, and although you do get the occasional people who speed, most people follow the road rules.
A few handy pointers for driving in Scotland are detailed below.
Scotland and the wider UK have roundabouts. Give way to all vehicles on your right and turn left when entering the roundabout


The driver and all passengers must be wearing a seatbelt at all times. If you have an accident and you are not wearing a seatbelt, it voids your insurance


Watch out for animals on the road in rural areas – deer may run into the road, and in the spring and summer months, you may have to stop to allow flocks of lamb or cow to pass


It is illegal to hold your mobile phone while driving. Make sure that you use a hands-free device


Honking your horn is frowned upon and generally considered rude.


The blood alcohol limit in Scotland is 100 milliliters of blood (0.05% BAC) and 22 micrograms of alcohol per 100 milliliters of breath. Do not drink and drive. The penalties for doing so can be suspension of your license, imprisonment, and a fine of up to £5000. Not worth the risk!


Children under 12 and shorter than 4 ft.5 inches must be in a child's seat. You can rent them from most rental agencies or travel on your own, as you prefer
Speed limits in Scotland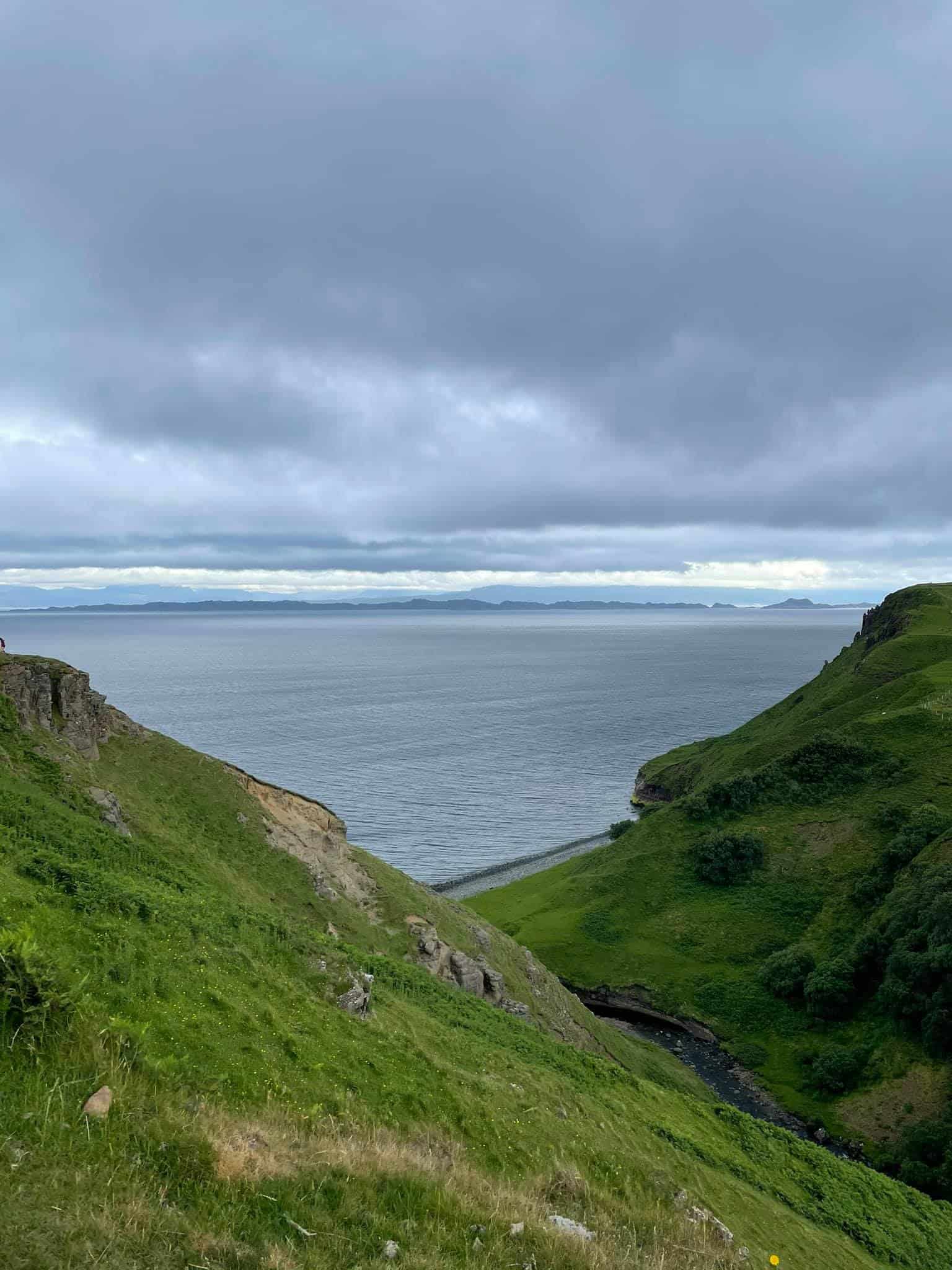 The speed limits in Scotland and across the UK are measured in miles per hour (mph). The legal limits are as per the below:
30mph – speed limit in towns and urban areas


30mph – all single and dual carriageways with street lights


60mph – single carriageways


70mph – dual carriageways


70mph – motorways
There are a lot of speed cameras scattered around Scotland's roads and motorways. This is part of an initiative by the Scottish Government with their Scottish Safety Camera Program which aims to reduce the number of casualties on the country's roads.
Most cameras have a tolerance of 10% plus 2 mph above the limit before a speed camera flashes. If you are caught speeding, the ticket and fine will be sent to your rental company and you will need to pay it when you return your vehicle.
Tolls in Scotland
There are no tolls in Scotland. The Scottish government abolished these in 2008 so you really don't have to worry about any additional fees when driving here.
Finding parking in Scotland
Parking in Scotland isn't too much of a challenge, at least not when you compare Scottish cities to larger
In Scottish towns and villages, it is easy enough to find parking at the side of the street. Just make sure that you look out for any signs that warn you of restrictions. (E.g. residents-only parking, etc).
In Edinburgh, there are a lot of car parks close to major city attractions. There are also 7 park and rides dotted on the outskirts of the city.
(These are places where you can park up in a parking lot outside of town and then take a bus into the city so you don't have to contend with traffic.) You can find all-day parking in Edinburgh for as little as £8 a day, depending on which parking lot/multi-story car park you go to.
Glasgow has many Controlled Parking Zones that all have different prices and restrictions which can make street parking more of a challenge here. Prices vary from one multi-story/designated car park to another.
On average, it tends to be around £1.60 for an hour's parking. £3.20 for up to 2 hours, £4.80 for up to 3 hours, and £10 for a day. But it does vary from place to place.
Most car parks require you to buy a ticket and then display it on your dashboard. If you don't, you may be subject to a parking fine.
Petrol stations in Scotland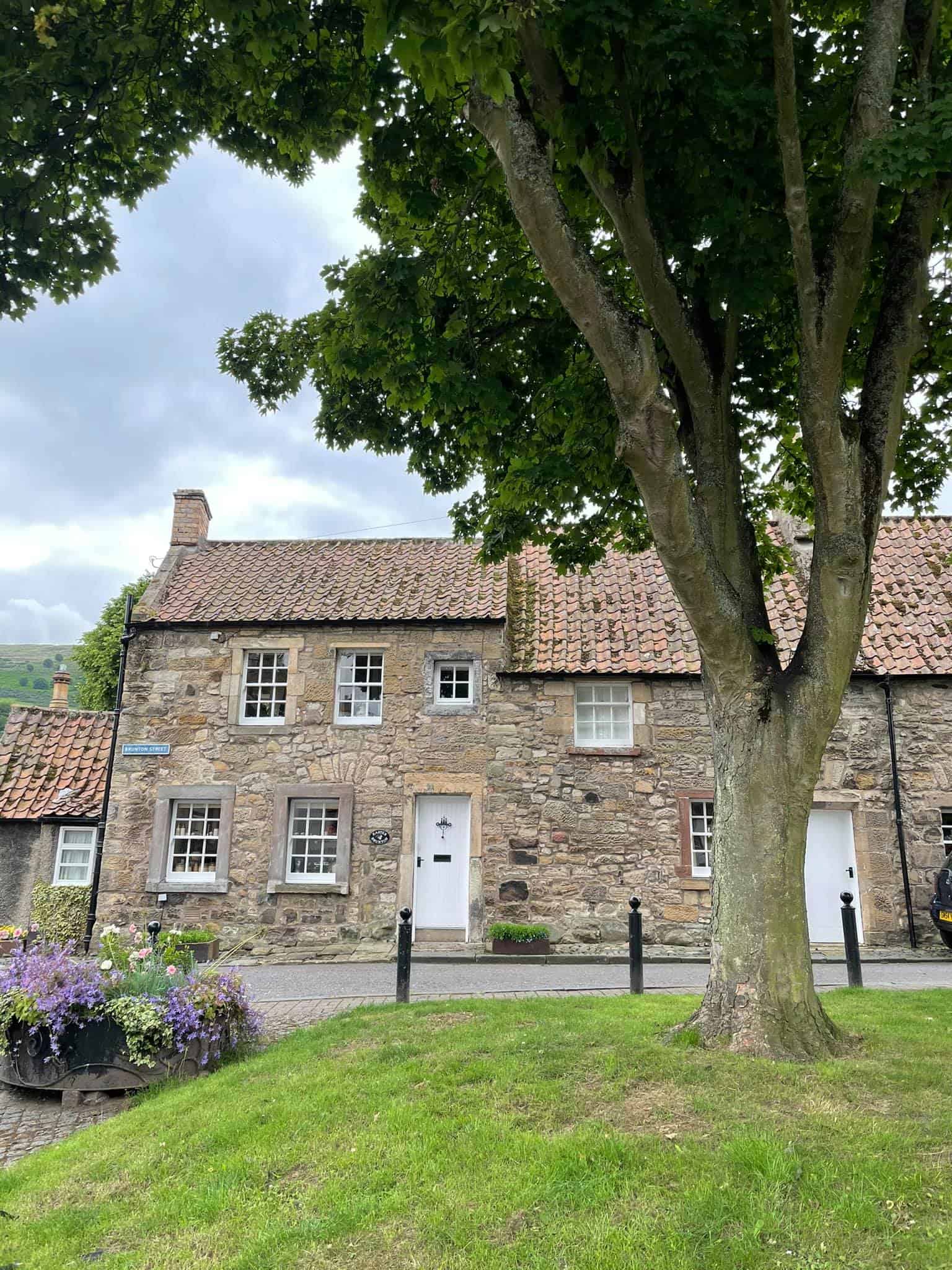 Petrol stations in Scotland and across the UK are self-service. you pump your own gas and then head inside the petrol station store to pay the bill.
"Gas" is known as "unleaded petrol" here. some rental cars run on petrol whereas others run on diesel.
In the UK, diesel has a black handle and petrol has a green handle.
You may have to pay extra for a navigation device '
Not all Scottish rental cars come with satellite navigation systems included. If you want a Sat Nav or a TomTom device, you may have to pay an extra fee for this.
You can reserve this device online when you make the booking for your car. You can just as easily get by using Google Maps for the most part. Maps me is another offline alternative that is worth adding to your radar.
One thing that you need to keep in mind when driving around Scotland is that there is often no signal or cell service in certain remote parts of the country. On the Isle of Skye, the inner and outer Hebrides, Glencoe, and other remote rural areas around the Scottish Highlands, you may find that you do not have a phone signal for extended periods.
Renting a Car in Scotland FAQs
Do you have any further questions about renting a car in Scotland or planning a trip to Scotland in general? The answers to some frequently asked questions on the topic a detail below.
Hopefully, you'll find the information that you're looking for there. If not, please do not hesitate to reach out to me.
Is it worth renting a car in Scotland?
It is well worth renting a car in Scotland if you are going to be visiting any national parks, rural areas, hiking trails, and villages. Buses and trains connect most larger towns and cities but having access to your own vehicle means that you are not at the mercy of their schedule.
It also makes it easier to travel off the beaten path.
Can a foreigner rent a car in Scotland?
Yes. A foreigner can rent a car in Scotland as long as they meet the age requirements and have a full valid driving license.
Do I need an international driver's license to rent a car in Scotland?
No. An international driving permit (IDP) is not required in Scotland.
Is driving difficult in Scotland?
Driving in Scotland is not difficult for the most part. There are some country roads with bends in some areas.
You just need to be aware of your surroundings. Roads here are well-maintained and modern.
Final thoughts on renting a car in Scotland
Do you have any additional questions? If this is your first trip to Scotland, you might also enjoy reading these inspiring Scotland quotes to help get you in the mood for your trip!
I am British and have driven all over Scotland – around the Isle of Skye, up to Inverness, and around Glen Coe, Falkirk, Fife, and a ton of villages and hamlets. I can vouch for this being a breathtaking and easy place to drive and take a road trip.
Safe travels and enjoy Scotland! Melissa xo
---