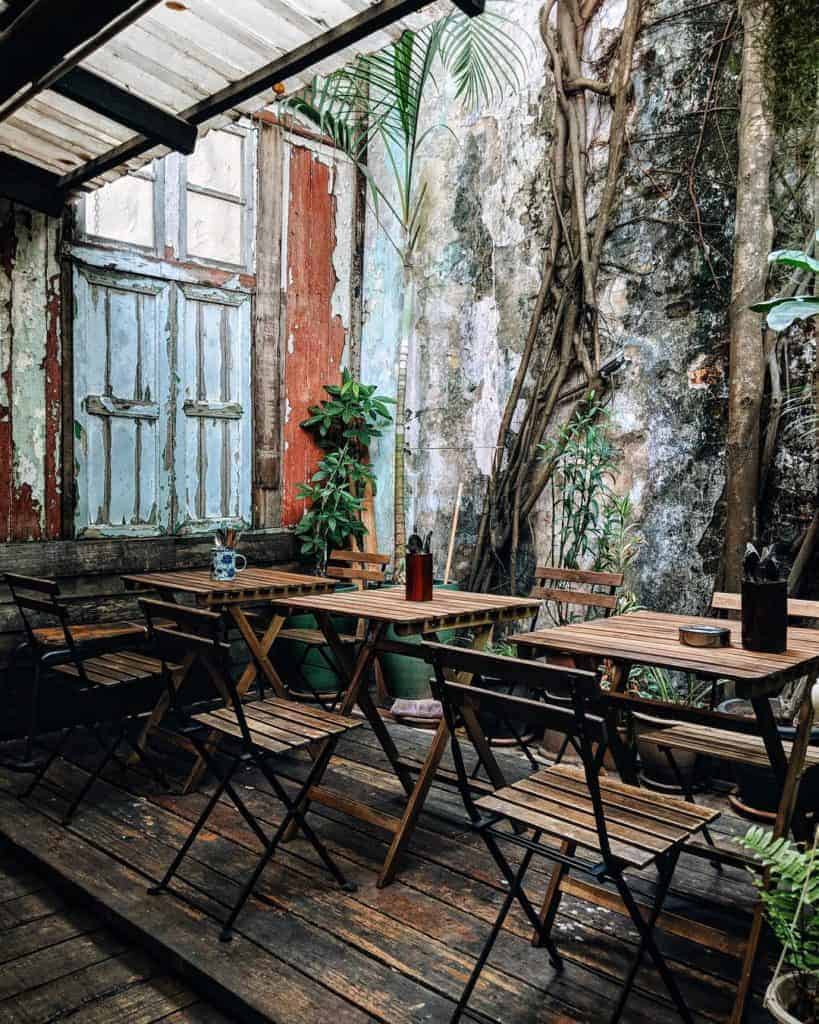 There are more ways to fully immerse yourself in the culture of the places that you visit when you travel than simply by seeing the sites and landmarks. One such way is to take your tastebuds on an adventure and sample the local delicacies. This is precisely what I had the opportunity to do on my Kuala Lumpur food tour with Simply Enak.
A culinary tour such as this provides you with the opportunity to see the city through the eyes of a local. It enables you to trial the very best of the local Malay cuisine and it helps you to uncover wonderful local eateries away from the tourist traps that you may not have otherwise discovered.
Exploring KL Chinatown with Simply Enak Tours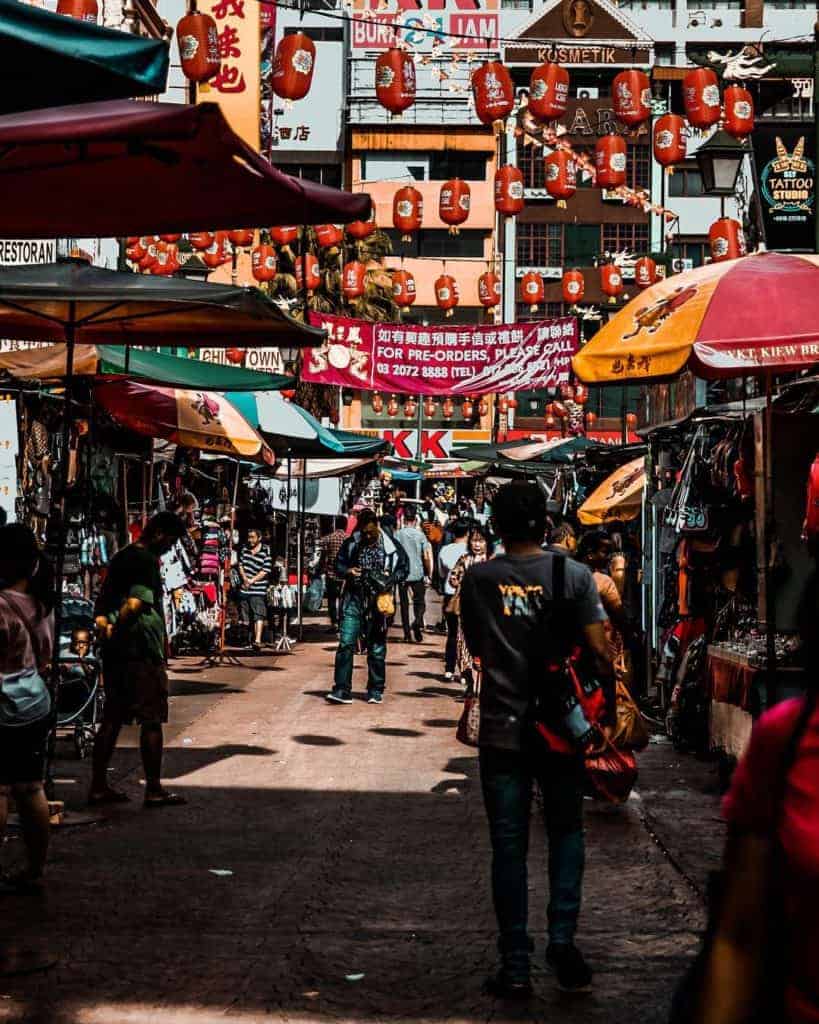 I met Pauline, the owner of Simply Enak tours bright and early in the morning at Pasar Seni metro station. Simply Enak currently offers two Kuala Lumpur food tours that explore different regions of the cities, but the one that I participated in was their Kuala Lumpur street food tour. This foodie adventure explored the hidden backstreets and quaint stores of Chinatown that are typically tucked away from the view of most tourists.
Kuala Lumpur Food Tour Highlights
Starting the day with a flavourful, traditional Indian breakfast washed down with a spiced ginger tea.


Braving the infamous "durian" fruit in its various forms


Indulging in traditional Chinese Malay desserts and pastries


Trialing beloved local delicacies prepared by street food vendors such as bao buns and Malay curry puffs


Visiting one of the oldest Chinese medicine stores in Kuala Lumpur


Uncovering the trendiest hipster hangouts of Kuala Lumpur's Chinatown district
Kuala Lumpur Food Tour in Chinatown
I will just preface this post by saying that I don't want to ruin the surprises and the excitement of Simply Enak's Kuala Lumpur food tour by revealing every little detail and location of the tour. I have summarised a few of the stopping points below but I will leave the rest as a surprise. We sampled more than 11 different delicacies along our route in total!
Breakfast, Indian Style
After meeting at Pasar Seni, Pauline and I ducked inside a traditional Muslim Indian canteen just outside the station. It was a lively, vibrant place filled with Indian locals. Colourful mala garlands hung from the ceilings and doorways, and Punjabi rhythms echoed through the canteen.
Almost 10% of Malaysia's population is Indian, and Indian food makes up just as much of the tapestry of Malaysian food culture as Chinese or Malay dishes. A popular breakfast choice is to take a roti – Indian flatbread that is typically served with an array of curries and daals for dipping.
There are quite a number of different rotis available in Malaysia, however, we had a thin, crispy roti with cheese stuffed inside. The dhaal at this place pretty much became my obsession while in Kuala Lumpur. The roti was served with a fish curry that was slightly spicy and two different dhaals.  To wash it down, we had a delightful milk ginger "chai" (Indian tea).
The Street Food Vendors of Kuala Lumpur Chinatown
After our roti, we embarked on a short tour of Kuala Lumpur's Chinatown. "Petaling Jaya" is a long stretch of road that is essentially the central point of Chinatown.
Filled with backpacker's hostels and souvenir stalls, you would be forgiven for thinking that this is a touristic area at first glance. Away from the main street though, Chinatown holds many secrets that you would only find in the company of a local who knew where he/she was going.
We passed through Pasar Karat – an old "rusty" market where vendors set up shop to sell an array of weird and wonderful metal products. Practically everything from trinkets and antiques, to used batteries and random junk, can be found here.
At this point, we approached the highlight of the Kuala Lumpur food tour from my perspective – meeting local street food vendors and watching them as they prepared their produce for the day. We spoke with two Chinese locals who were essentially "celebrities" in Kuala Lumpur as they are now the only vendors who still prepare "bao" (traditional Chinese dumplings) by hand. The dumplings were filled with meat and vegetables and were some of the most delicious I have tasted.
We made several stops with local vendors – also trying the infamous Malaysian curry puffs, and the notorious durian fruit before visiting one of the oldest Chinese medicine stores in the city. A lot of the vendors could only speak Mandarin so the food tour opened up the possibility to converse and interact with people whom we would otherwise have been unable to communicate with.
Hipster Hangouts in KL Chinatown
I fell in love with KL's Chinatown district after my exploration with Pauline. In recent years, a lot of new businesses have opened up in the area, injecting a new lease of life into it.
After sampling various little street food snacks and light bites around the neighborhood, we stopped for a full lunch at a hip hangout popular among trendy KL locals and businessmen working at nearby offices. Here we ate delicious roti jala and spicy Malaysian chicken. Roti jala is a special kind of roti as it possesses a kind of "spider web" netted appearance.
Coffee in a Converted Brothel
KL's Chinatown is home to an array of quirky coffee shops and speakeasy-style bars which you should absolutely take the time to explore after your Kuala Lumpur food tour draws to a close. Our adventure ended at Merchant's Lane – a former brothel that had been converted into a coffee shop.
From the outside, Merchant's Lane looks unsuspecting – a random closed door with old, worn signage above it that opens to reveal a narrow, ramshackle stairway. At the top of the stairs though, it opens out to reveal what is perhaps the most bright, airy and Instagrammable spot in KL. Merchant's Lane is popular among ex-pats and locals alike.
Booking a Kuala Lumpur Food Tour with Simply Enak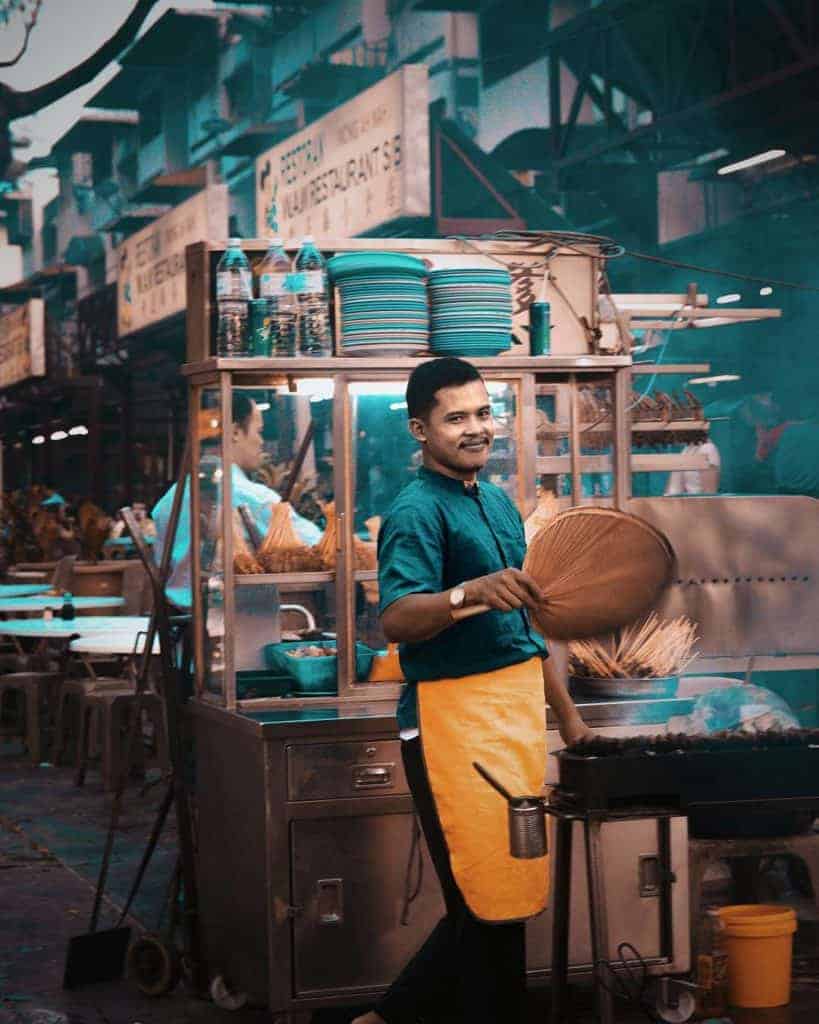 I would strongly recommend organising your Kuala Lumpur food tour at the beginning of your time in the Malaysian capital. This way, it helps you to get your bearings and provides a nice introduction into the city from the beginning of your trip.
You can also ask your Guide for their recommendations on the best places to eat in the city/certain neighbourhoods. I spent a month in Malaysia overall, and thanks to Pauline I was able to find lots of cute places in Chinatown to have lunch and coffee at for the remainder of my Kuala Lumpur itinerary.
In addition to the Kuala Lumpur food tour reviewed here, Simply Enak offer an alternative tour which takes places in Chow Kit as opposed to Kuala Lumpur China town and focuses on the more "unusual" and daring delicacies of Malay cuisine. Simply Enak also operate food tours in Penang.
Have any further questions about this Kuala Lumpur food tour or about Malaysia travel in general? Feel free to ping me an email or to reach out to me via the comments below.
Disclaimer: High Heels and a Backpack was a guest of Simply Enak on this Kuala Lumpur food tour. That said, it is an experience that I would absolutely recommend, and all opinions contained within this article are completely my own and honest.

---