There are plenty of things to do in Porto to warrant spending a long weekend in the vibrant Northern Portuguese city. It is often overshadowed by Lisbon but is equally wonderful and worthy of your time.
After basing myself in Porto for two months, I decided to compile this guide to help you discover the city's highlights and lesser-known hidden gems. A trip to Porto is best enjoyed as part of a wider Portugal road trip.
Falling in Love With Porto, Portugal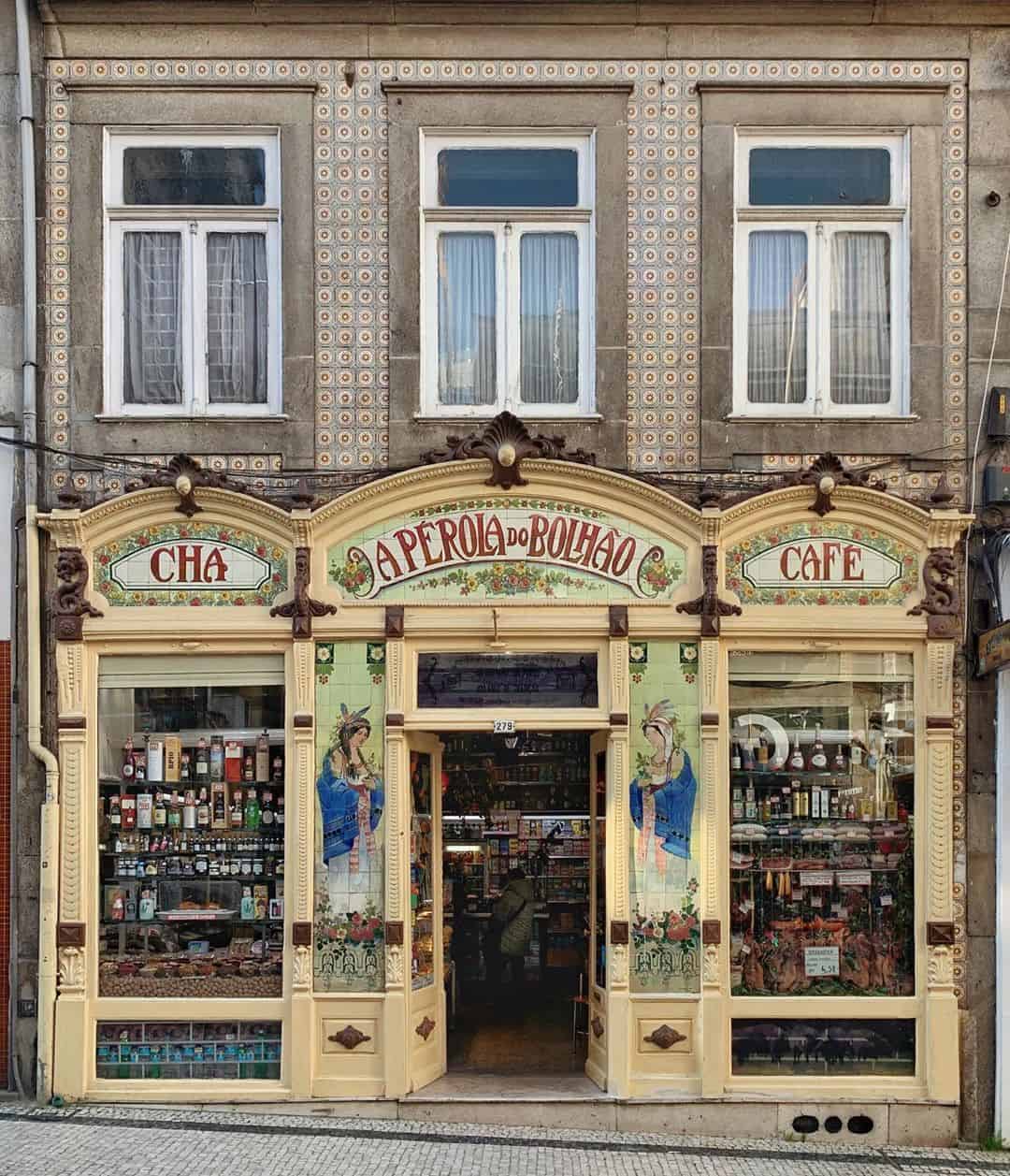 Porto is characterised by quaint pastel-coloured houses that cascade down the hilly banks of the River Douro, beautiful churches laden with azulejos tiles, and narrow back streets bursting with life. The city is like something straight out of a pop-up storybook.
This is Portugal's second-largest city. Despite its size, Porto possesses something of a small-town ambiance that captures the hearts of all of those that visit.
Charming Porto has been recognised as the "best European destination" for three consecutive years. When you arrive, you will see that it's not difficult to see why. If you are planning a trip to Portugal, be sure not to overlook lovely Porto.
Porto sits at a wonderful crossroads between tradition and modernity. The hilly districts of Ribeira, Massarelos, and Miragaia seemingly transport you back in time. They take you back to an era when British sailboats would sit in the picturesque Douro port, waiting to ship Port wines back to England.
In recent years, Porto has become known as a city of art and architecture. Fabulous contemporary structures sit among the traditional houses and ramshackle streets. One of the most notable structures is, of course, Rem Koolhaas' Casa Da Musica.
30 Awesome Things to do in Porto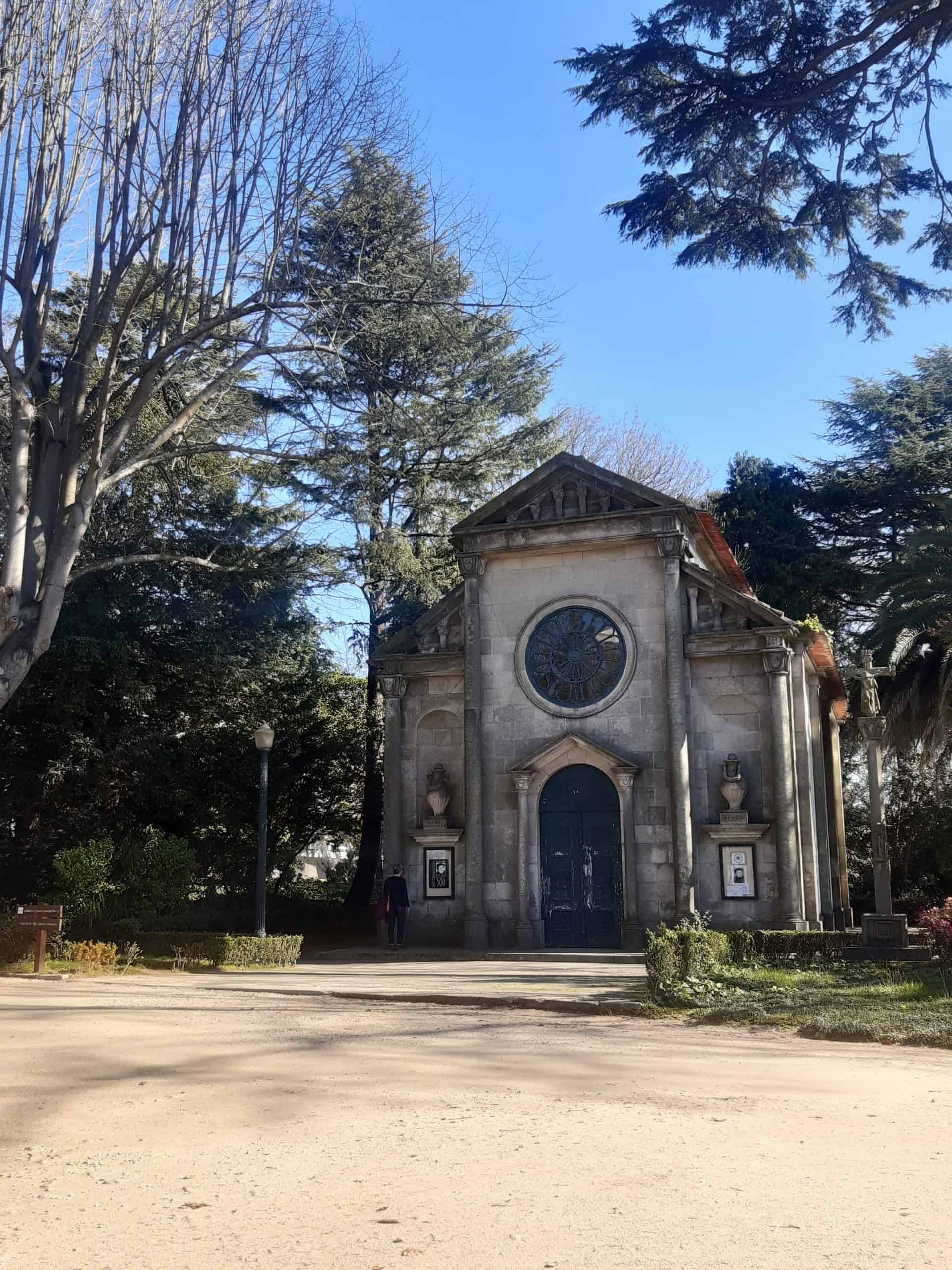 Whether you are interested in food and history, or art and culture, you will not be short of things to do in Porto. Porto's title as the "best European destination" means that the city has seen a greater influx of foreign tourists in the last few years. Even so, it is not difficult to find authentic, off-the-beaten-path districts away from the tourist hordes.
This guide is a beast! Feel free to use the table of contents above to help you navigate to the most relevant sections.
Eat Francesinha
If there were a "classic dish" of Porto, Francesinha would be it. This dish is not necessarily for everyone but when in Rome (or when in Porto as it were), you should try it at least once!

Francesinha is a traditional Porto sandwich. It is made by layering pork, smoked sausage, beef steak, bacon, cheese, and a fried egg on top of the bread. The sandwich is then drizzled with a spicy beer sauce and served with a generous portion of french fries.

There are more than 1,000 calories in a portion of francesinha so this is certainly not something to eat on a daily basis! You will find variations to the way that francesinha is made from restaurant to restaurant.
Where to Eat Francesinha
Francesinha sandwiches are served everywhere in the tourist centre of Porto. Some of these places are simply tourist traps and the Francesinha will likely be sloppy and low quality!
Try to ask Portuguese locals or your hotel owner where they like to eat the dish. Two popular choices among locals are the Brasao Cervejaria Coliseu Baixa (R. de Passos Manuel 205, 4000-385) and Cafe Santiago (R. de Passos Manuel 226).
Organise a Port Wine Tasting
Porto is famous for its port wine. The wines are produced in the nearby Douro Valley. However, there are plenty of wonderful wine cellars that you can visit in Porto itself.
Port wine tastings range from $15-25 per person depending on the specific wine cellar. Each place has its own specialty wines and the price typically includes a tasting, a tour, and a discussion of the winemaking process.

Graham's wine cellar is an excellent choice. For $24 you can sample a tawny, a ruby, and a vintage port.
It is a little pricey, but the ambiance is very classy. Not to mention, there is a great bar where you can slowly enjoy your port after the tour , along with some incredible views across the Douro,.

Other wine cellars with good reputations include Ramos Pinto winery (this also has a very interesting wine museum), Taylors (also has a rooftop bar), and Cockburns (the biggest wine cellar in town). You should contact the wine cellars in advance by email/phone if you wish to organise a tour.
Indulge in Local Foodie Delicacies
There are lots of sumptuous local delicacies to try in Porto. If you like seafood, you should be sure to order up a plate of bolinhos de bacalhau when dining at a restaurant or cervejaria.
These are bite-sized fish fritters made from potatoes, codfish, parsley, onions, and eggs. You will find bolinhos de bacalhau listed as an appetiser on virtually every menu. The port town of Matosinhos is a great place to try seafood and the diners here serve up only the freshest catches.

One of the most famous dishes in Porto is Tripas a Moda do Porto, aka tripe! This dish dates back to the fifteenth century.
At this time, people sent all of their good meat to their seafaring fleet and made the most of what was left by eating tripe. If you have an adventurous palate and would like to try this dish, you can sample it at O Antunes (R. do Bonjardim 525).
Stroll Along the Promenades of Porto and Gaia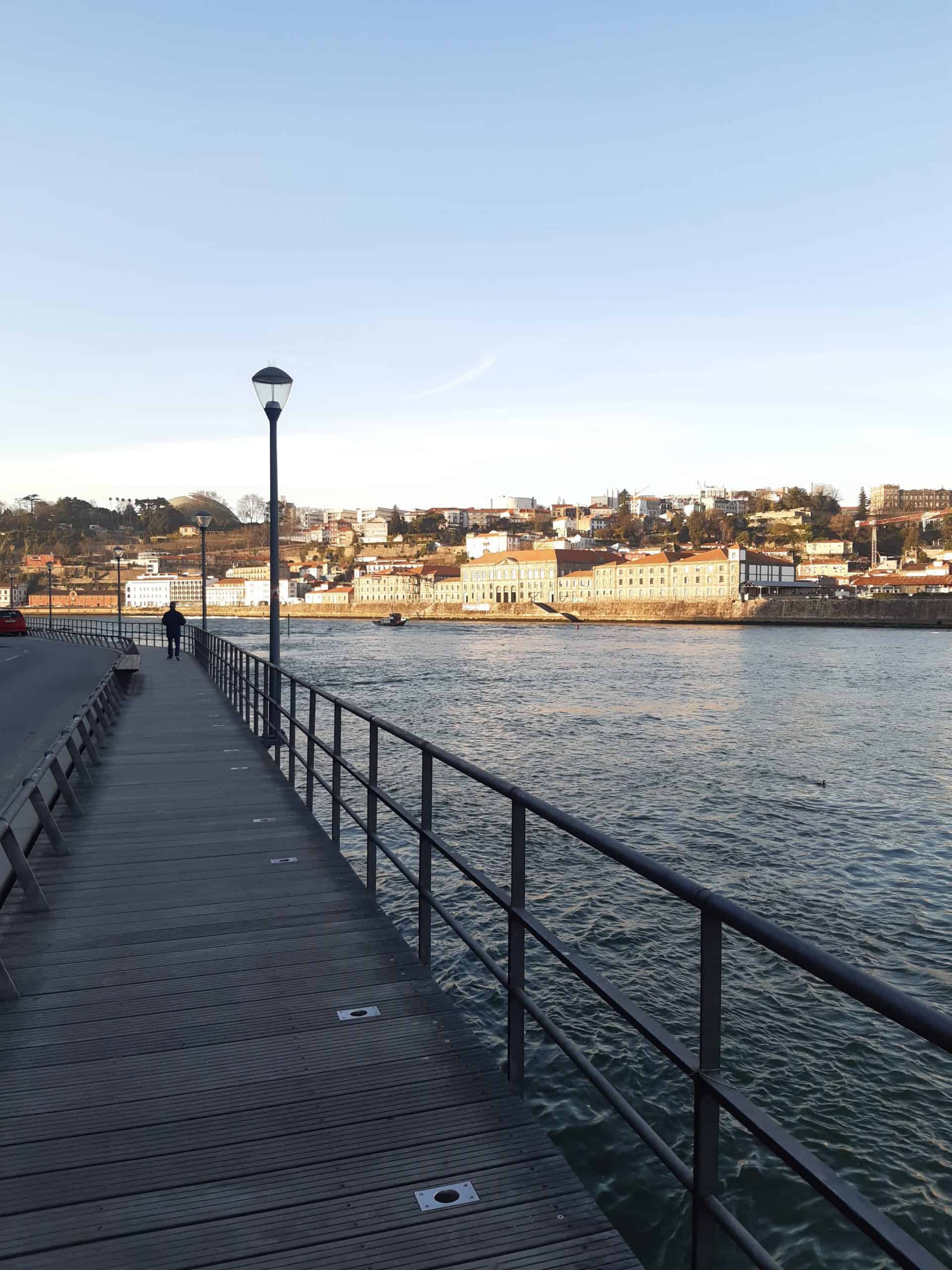 Wandering along the riverside promenades and reveling in the views is a major highlight of visiting Porto. The scenery is stunning at every angle.
You can embark on a long, self-guided walking tour of the city. Start your walking tour at Massarelos and the Jardins do Palácio de Cristal.
From Massarelos, pass through Miragaia, and have brunch at one of the cute spots on the Cais de Ribeira. Cross the Ponte Luis I bridge to Gaia and then admire the Porto skyline from the opposite side.
Have a Coffee at Cafe Majestic
Cafe Majestic is the oldest cafe in Portugal. It is a really beautiful place to experience high tea like the old-fashioned Portuguese aristocracy.
The interiors here are opulent. Think grand hanging chandeliers, marble statues, and decadent ceiling patterns.
JK Rowling spent a lot of time in Porto while she was writing the Harry Potter books, and it is understood that she wrote a couple of chapters from within Cafe Majestic! The ambiance at Cafe Majestic is pleasant but not necessarily worth the €6.50 per coffee price tag.
High teas here start from €30, and club sandwiches are €18. Sadly the Cafe has become something of a novelty tourist trap so order a small drink for the experience if you desire.
Hunt for Eclectic Street Art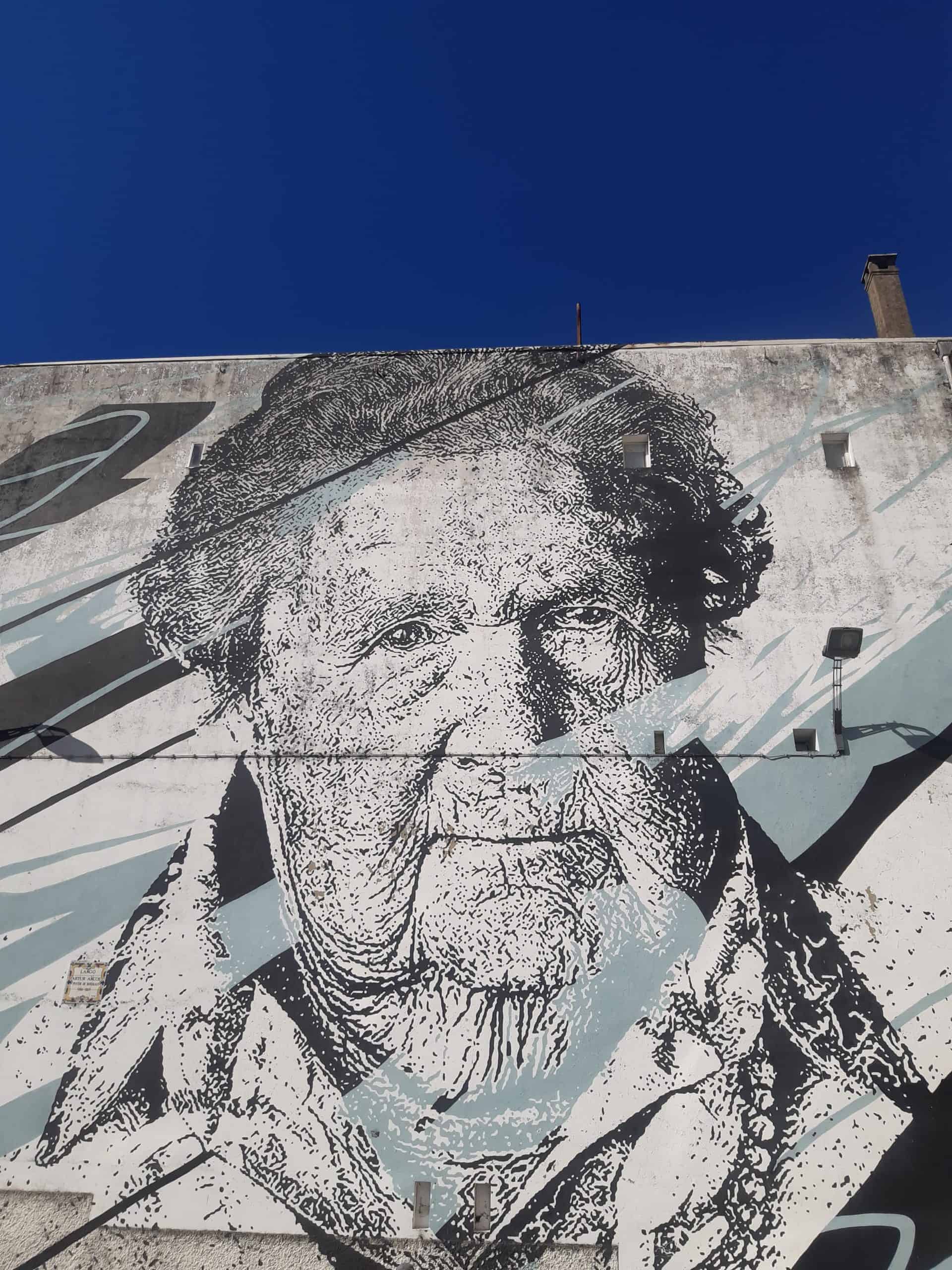 The streets of Porto are filled with eccentric, vibrant street art pieces. Many of the works reflect Portuguese culture and traditions. The pieces here have been created by a range of different graffiti artists.
Four well-known figures on the Portuguese street art scene are Costah, Mr. Dheo, Vhils, and Hazul. Each artist has their own signature style which you will come to recognise as you spend more time exploring Porto.
Notable Porto Art Pieces
One of the most spectacular Porto street art pieces is "Trinidade". This was a collaboration between Hazul and Mr. Dheo which combines the two artists' unique styles.
Trinidade is formed of abstract paintings with a large scale image of a man holding a miniature version of Porto's Clerigos Tower. Another unique piece is Bordalo's Half Rabbit. This unconventional masterpiece sits on the Gaia side of the River Douro, and was made from trash!
It is possible to explore Porto's street art pieces independently and simply work through a checklist of the different art locations. You can also participate in a street art tour like this one if you would like a little more history and context to what you are seeing.
Take a Porto Food Tour
Participating in a food tour is one of the best things to do in Porto to get your bearings in a new city. Opting to do such a tour early on in your trip helps you to get a grasp on what is where.
Not to mention, it's a great way to sample taster portions of the city's very best delicacies. Sink your teeth into fresh, sweet pastel de nata at centuries-old bakeries, have a bifana and a beer at a local bar, and learn whether you love or loathe the city's famous "tripas a moda" tripe dish.
One of the best things about participating in a food tour like this one is having the knowledge and expertise of a local guide on hand. You can ask them for your recommendations on places to eat, shop, drink, etc during your time in the city.
Visit the Fishing Village of Afurada
The quaint fishing village of Afurada sits just south of the River Douro. One of the best things to do in Porto, if you like walking, is to walk from Porto Old Town to Alfurada, passing through Villa Gai de Nova.
There is not an awful lot to see in Afurada. However it's a nice place to spend a day if you have plenty of time to spare in Porto. This is about as off the beaten path as it gets.
The multicoloured buildings and cobbled streets here are a Photographer's paradise. There are also many excellent fish restaurants here that serve the day's freshest catches sourced from local waters.
One thing that you should not miss while in Afurada is the communal wash house. Here, the local washerwomen (lavadeiras) bring their family's laundry to wash it in large tanks among their neighbours. Then, it is strung out on the washing lines by the sea.
Enjoy a Show at Casa da Musica
Casa da Musica is a neighbourhood that sits on the outskirts of Porto's historic centre. This neighbourhood has been named after the unique contemporary music hall that occupies it. It can be reached via a short metro ride and sits just three stations away from Trindade station.

Musical and theatrical performances are hosted at Casa da Musica almost nightly. You can find everything here from well-known international bands, to live jazz and traditional Portuguese Fado music. On certain nights of the week, the events here are free to attend.
Get Lost Among the Narrow Cobbled Streets
The bustling riverfront may be filled with touristic bars and restaurants. However, the little narrow residential streets of Old Porto tell a different tale entirely. Follow the twists and turns through this labyrinth-like network of alleys as they open out to reveal crowded piazzas and beautiful hidden churches.

Rua dos Flores and Rua de Santa Catarina are two of the main pedestrianised streets in Porto. They are arguably the most important shopping streets.
Start your city exploration by strolling their length. Then, follow the little uphill pathways that veer away from them.
Take a Douro River Cruise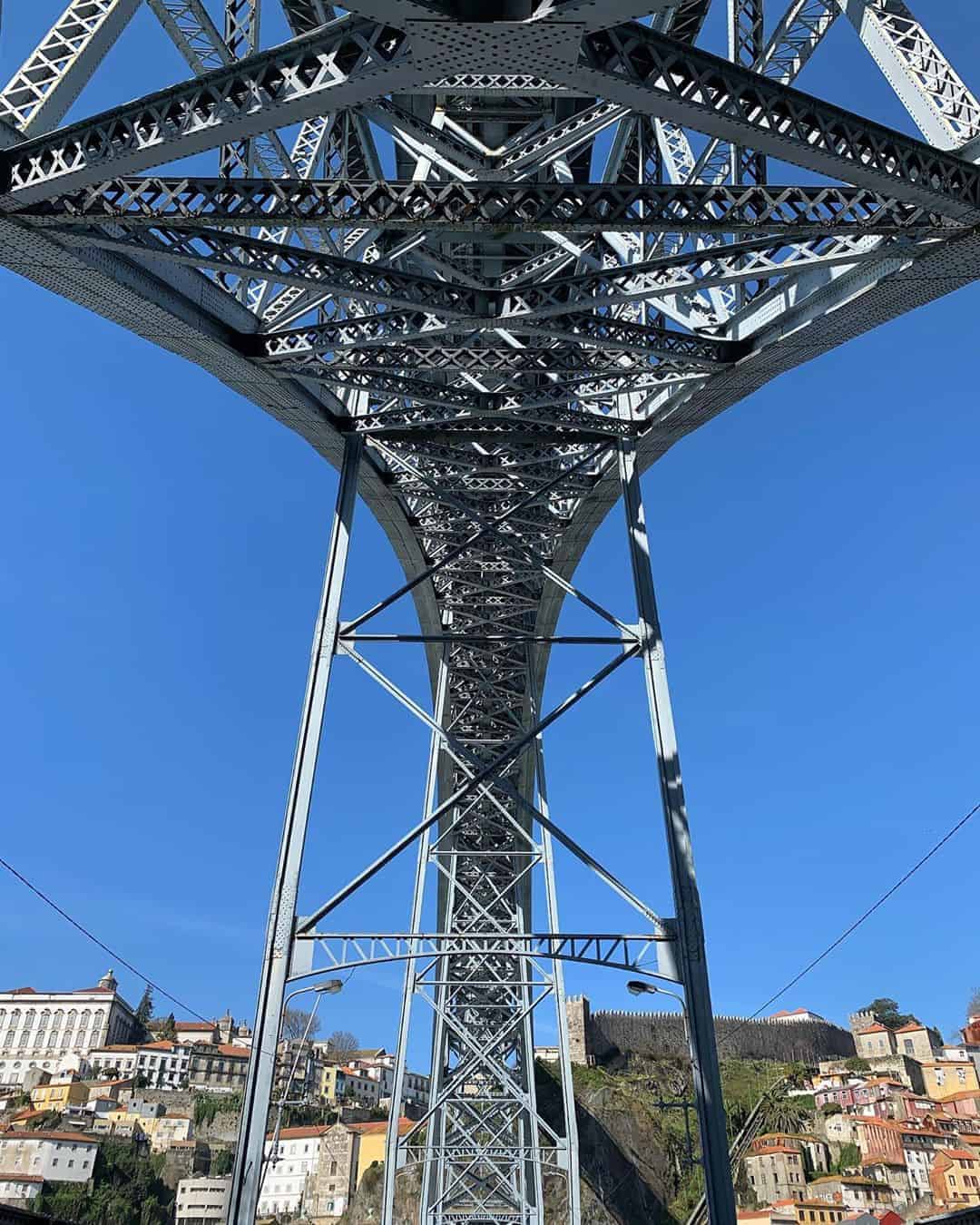 A Douro river cruise is a nice alternative way to enjoy the Porto skyline. There are a variety of Porto river cruises available.
One of the most popular is the "six bridges" cruise. This journey takes you in the footsteps of the old wine merchants as you travel from Arrábida bridge to the Freixo bridge.
The focus of these tours is on learning the history and architecture of the various bridges while you enjoy the views and the photo opportunities. Douro river cruises cost around $20 per person. You can reserve your tickets here.
Admire the Tiles and Artwork at Sao Bento Station
Many buildings around Porto are decorated with beautiful blue azulejo tiles. One of the best places in the city to see these tiles is at the Sao Bento station.
The interior walls of Sao Bento contain more than 20,000 ornate blue tiles. They depict important scenes from Portuguese history.
For instance, you will observe images of the Portuguese Royal family, wars that affected Portugal, etc. The station itself services routes to various destinations in Portugal – Braga, Lisbon, etc.
Taste Wine & Charcuterie Pairings at Upscale Riverfront Bars
The port wine cellars in Gaia are a great way to sample Porto's famous alcoholic beverage, but they are not the only choice. You can also stop by one of the many delicatessen style restaurants which offer wine pairings with charcuterie boards. Some of these places enable you to sample a range of cured meats and cheeses in an incredibly elegant ambiance.
Portologia ( 552, R. de São João 28) is a wonderful wine bar close to the infamous Ribeira Square. Here, you can enjoy a tasting menu of a wide range of port wines from both small and big-name producers.
Wine Quay (Rua, Cais da Estiva 111) is another popular choice among locals and travellers alike. This spot combines tapas cuisine, local ports, and beautiful views over the Douro.
Visit the BookStore that Inspired Harry Potter
The Livraria Lello in Porto is one of the oldest bookstores in the world. It is consistently ranked as being one of the world's most beautiful book shops. Additionally, it has soared to Instagram fame after rumours surfaced that the library inspired JK Rowling's Harry Potter books.

There is a $5 admission fee to enter the bookstore and it is not uncommon to see queues snaked outside. The shop sees an average of around 4000 visitors per day!
The interiors of the stores are stunning – stained glass ceilings, opulent wooden interiors, a spiral staircase. While the crowds can make the bookstore feel like a tourist trap, they do not distract from its charm.
Obtain a Bird's Eye View of the City from Torre de Clérigos
The Clérigos church and tower has a strikingly beautiful exterior that makes passersby stop in their tracks. The baroque-style church dates back to 1735 and its interiors are every bit as majestic as the exterior.
The church is free to enter and explore. The Clérigos Tower (Torre de Clérigos) is the tallest of its kind in Portugal. You can ascend the 200 steps to the top of the tower for spectacular panoramas over downtown Porto.
Ride the Old Porto Trolley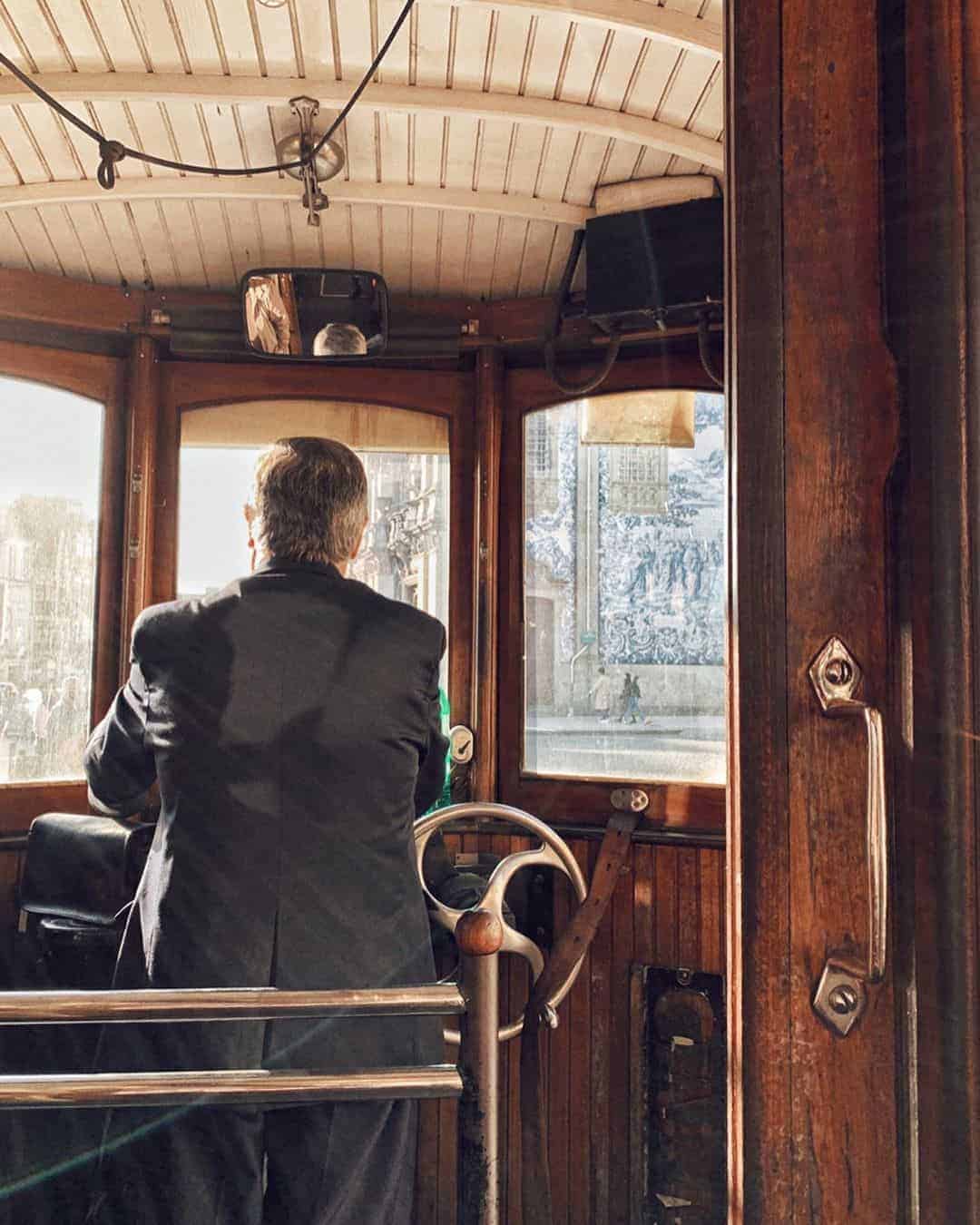 Old-fashioned trolleys still operate in Porto. Opting to ride one of these is a great way to save your legs and knees from the city's hilly streets and the experience feels like a journey back in time.
Porto's trams are reminiscent of a bygone era. Their interiors are decorated with polished wood fixtures and furnishings, and the conductors operate brass knobs and dials.
The tram network is not extensive and there are only 3 lines. However, a pleasant route to take is the Linha 1 tram. This takes you from Infante to Passeio Alegre Park along the banks of the River Douro.
Have Tea and Brunch at Rota da Cha
Rota da Cha (Rua de Miguel Bombarda 457) is one of the most artistic spots in Porto. It is the perfect place to stop for tea or a lunch break during a long day of sightseeing.
The menu boasts more than 300 varieties of teas sourced from across the globe. Patrons can opt to sit inside or enjoy their tea al-fresco style on the patio.
Seating is Asian-style, and guests sit on colourful cushions on the floor. The atmosphere at Rota da Cha is calming and you could spend hours here enjoying your tea and getting lost in a good book.
Visit the Se Porto Cathedral – the Most Important Religious Spot in Town
Se Cathedral is one of the most important religious structures in Porto. It has also been declared as a Portuguese National Monument.
The cathedral was built in the 12th century but it has been renovated a number of times since then. Thus, making it an obscure mishmash of architectural styles – Baroque, Gothic, Romanesque.
Se Cathedral and its cloisters are well-worth visiting. From here, you also have a wonderful view across the Douro, and over the ramshackle narrow streets of Batalha neighbourhood below.
Unearth the Porto Craft Brewery Scene
Porto is home to more than just port wine. Over the last few years, a growing independent brewery scene has begun to emerge.
Craft beer bars in the city serve a variety of brews. You can sample a wide range of local creations – from pale ales and IPAs to stronger tipples.
Letraria Craft Beer Garden (Rua da Alegria 101) is a good shout if you want to try Portuguese beers. This bar is owned by Cerveja Letra – the largest craft beer producer in the Porto region.
Letraria has 24 beers on tap. If you don't want to commit to full pints, you can order 1/3s for tasting.
Cervejaria do Carmo (Praça de Carlos Alberto 124) is another popular choice. The bar serves a mixture of Portuguese, Belgian, and German beers. It is close to Livraria Lello and therefore right in the heart of the action.
Watch a Breathtaking Sunset over the River Douro
The views of Porto are endless. The city cascades down hilly terrain along the banks of the Douro.
It seems that wherever you are in Porto, you are greeted with a wonderful panorama. The scenery is especially beautiful at sunset. At this time, the sun dips behind the colourful houses, and the sky is illuminated with hues of pink and orange.
There are several parks and beauty spots around Porto where the locals will go to watch the sunset. You will arrive at these places to find dozens of locals sitting with their friends, enjoying a picnic or cracking open a cold can of Super Bock.
The Jardins do Palácio de Cristal is one of the best places to watch the sunset in Porto. There is also a little van here that sells refreshments. Equally lovely is the area next to the Dom Luis bridge on the Gaia side of the Douro.
Dine at a Michelin Chef's Restaurant
Cantinho do Avillez is a relatively new addition to the Porto gastronomy scene. The restaurant is the brainchild of Portuguese Michelin Chef José Avillez.
The menu serves up traditional dishes with a modern twist. For instance, a modified francesinha made with truffles and gravy or a farinheira cooked in a cornbread crust. If you want to treat yourself during your Porto itinerary, or you are quite the travelling gourmand, Cantinho do Avillez is a good place to spend an evening.
Visit the São Francisco Catacombs and the City of the Dead
The Monument Church of St. Francis is a worthwhile place to visit. The church is a UNESCO protected site.
Its exterior has been created in gothic style, while its interior features grand baroque decor. Wealthy families in Porto and Northern Portugal contributed funds towards the construction of the church. It is estimated that more than 400kg of gold makes up the church interior!
Be sure to visit the eerie catacombs that lie in the cellars of the church. Numbered wooden floorboards creak beneath your feet, marking the anonymous graves of the deceased.
At the farthest corner of the catacombs, there is a glass window that you can peak through into the ossuary. Here lie piles of thousands of human remains.
Ride the Teleferico de Gaia Cable Car Across the Douro
You can reach Gaia by taking a boat, walking across the Dom Luis bridge, or by taking a cable car. The latter is great for views and photo opportunities.

A Porto cable car ride costs $5.A free port wine tasting on the other side of the river is included in this price!
Spend a Lazy Morning in Matosinhos
Matosinhos is a sleepy fishing town that sits just north of Porto. The town is renowned for its excellent seafood delicacies.
In the morning, fishermen sell their latest catches on the stalls of the Matosinhos morning fish market and at night, the smell of grilled fish fills the air as the countless seafood restaurants open for business.

If you are not a seafood lover, there is still plenty to see and do in Matosinhos. The town may not be the most beautiful, but it's cultured and unapologetically Portuguese.
The Castelo do Queijo (Cheese Castle) is worth exploring and offers unparalleled views over the coast. The Praia de Matosinhos and Praia de Leça da Palmeira beaches offer some much-needed respite from the Mediterranean sun during the summer months.
Tread Through the City's Beautiful Gardens
There are lots of green open spaces in Porto. You never feel claustrophobic or trapped in a big city here.
The Jardins do Palácio de Cristal is a lovely place to stroll through and enjoy the landscaped gardens and fragrant flower beds. Peacocks roam freely among the rose gardens and at every turn, you are met with sweeping views over Porto, Gaia, and the Douro.
Learn About Porto's History on a Free Walking Tour
A Porto walking tour is a great way to put the sights and sounds of the city in context. There are several free (tip-based) walking tours that operate around the city on a daily basis.
Passionate local guides will tell you about the history and legends behind Porto's most important sites and buildings. The tours focus on different locations or aspects of the city. For instance, history, street art, etc.
Lounge on the Beaches of the Costa Verde
Southern Portugal may have the Algarve, but Northern Portugal has the Costa Verde. Costa Verde translates to "Green Coast". This was a name awarded to the area on account of the crystal-clear green waters that shimmer beneath the sun and run parallel to immaculate beaches.
The weather is often cooler in the northern part of the country. However, a major benefit of vacationing here is the fact that it is more off the beaten path and there are far fewer tourists.
The Best Beaches Close to Porto
Piscinas beach is famous for its rugged, desert-like appearance. Here, miles upon miles of undisturbed sandy beach runs along the coastline. An old shipwreck sits beneath the waters of the Atlantic here.
Bring your snorkel for a magical swimming experience.
Cala Domestica beach sits within its own private cove, encompassed by dramatic cliffs and rock formations. The beach is well-serviced. You can purchase refreshments or hire diving equipment here, and there are showers and bathroom facilities.
Join in with the Porto Social and Expat Scene
Porto has been trending as a European travel destination over the last few years. With the influx of tourists, there has also been an influx of Digital Nomads and remote workers. Porto locals are very welcoming and friendly to those travelling in their country.
If you browse Couchsurfing, Meetup, and Facebook Groups, you will find a plethora of events happening in Porto every week. If you don't find an event that you like the look of, you can easily just create your own!
Take Day Trips to Douro Valley and Beyond
Porto sits on the outskirts of the Douro Valley – Northern Portugal's premier wine region. The vineyards here date back over 2000 years, making Douro Valley one of the oldest wine countries in the world!

Even before you consider the exquisite ports and vinos, the Douro Valley is worth visiting for the scenery alone. The landscapes here are comprised of beautiful rolling green hills, terraced vineyards, and flowing rivers that carve through mountains.
Which Areas to Explore in the Douro Valley
There are also several idyllic country villages here also. Be sure to stop by Lamego, Pinhão, and Peso da Régua if your schedule permits.
You can opt to explore the Douro Valley on an organised winery tour like this one. Alternatively, hire a car and explore the region independently (with a designated driver in tow of course).
There are more than a dozen vineyards to choose from. Truthfully you will not go wrong with any choice.
Quinta de la Rosa vineyard is a popular stopping point on account of its beautiful setting overlooking the river. The Quinta da Pacheca vineyard is one of the oldest in the valley.
Go Hiking in the Peneda-Gerês National Park
If you wish to escape the city and get back to nature, the Peneda-Gerês National Park is a good place to do that in Northern Portugal. The hiking trails here lead you along the foothills of mountain peaks, past beautiful waterfalls and dense woodlands.

The Peneda-Gerês National Park is known for its traditional granite villages that are seemingly frozen in time. Many of these villages date back to the 12th century. They boast ancient churches, ruined castles, and secluded monasteries nestled in the woodlands – a perfect medley for off the beaten path adventurers.
Getting Around Porto
It is very cheap and easy to get around Porto. The public transport network is excellent, as is the selection of taxi apps that are available.
Explore Porto by Metro and Bus
A one way trip on the metros and buses of Porto costs between €1.20 and €2 depending on the zone that you are travelling to.
There is a €0.60 charge for the reusable paper card. If you are going to stick around a little longer, a monthly Porto transport pass costs €40.

Understanding the various Porto bus routes and zones can be a little confusing. You can download the Moovit app for detailed schedule information.
Explore Porto by Cab
It is cheap and easy to get around Porto by cab. Uber operates in Portugal, as do several other low-cost Portuguese alternatives.
A journey from one side of the city to the other should cost you no more than €3-4 euro. Kapten is a local Uber alternative that generally has cheaper slightly cheaper prices.
Getting from Porto Airport to the City
Porto International Airport is connected to the city centre by metro. Trains depart every 30 minutes and the journey takes approximately 20 minutes.
Trinidade is essentially Porto's main metro station. You can connect here to switch lines as needed.
Where to Stay in Porto, Portugal
There are a wide range of hotels and accommodation options in Porto, Portugal to suit every budget and travel style. A selection of some of the most beloved options are shortlisted below for your consideration.
Porto Bay Flores
Where: R. das Flores Nº 27, 4050-416 Porto, Portugal
Porto Bay Flores is the definitive luxury accommodation choice in downtown Flores. Its elegant rooms and suites are housed inside a renovated 16th-century building.
Here, you are situated on Rua das Flores – one of the city's main promenades, right in the heart of the action. The famous Clérigos Church is just a five-minute walk away from here. 
Rooms are chic and modern, and have been completed in a contemporary style. The hotel features a gym, a spa, a restaurant, a bar, and an indoor pool. This is one of the best Porto hotels with a pool in the city.
Prices start from €104 per night. You can browse the latest availability and room rates here.
Porto Dormus Hotel
Where: R. da Firmeza 19, 4000-227 Porto, Portugal
The Porto Dormus hotel offers comfort and luxury without the luxury price tag. This is a great choice if you are exploring Portugal on a budget, yet do not want to miss out on a little indulgence and R&R.
Porto Dormus, like many Northern Portuguese hotels, is set inside a historic property. Here, you have a plethora of restaurants and stores right on your doorstep. Meanwhile, the São Bento metro station is just a fifteen minute walk away.
Prices start from €40 per night.
Final Thoughts
Have any additional questions about the best things to do in Porto, or planning a trip to Portugal in general? I based myself in Porto for 2 months in 2020 and got to know the city pretty well during that time.
Please don't hesitate to reach out or drop me a comment if you need anything. Safe travels! Melissa xo
Disclaimer: This Porto Guide may contain affiliate links. This means that if you make a purchase through some of the links contained on this page, I may obtain a small amount of commission. This is charged at no extra cost to you. Thanks for understanding.
---