There are plenty of things to do in Bucharest to keep you occupied for a long weekend in the Romanian capital. The city also makes a great jump-off point for a wider adventure around the country.
Falling in Love with Bucharest
Bucharest may not be an especially beautiful city. However the hospitality of its residents, its dynamic social scene, and its underrated attractions more than make up for aesthetics.
You should aim to spend at least a day or two in Bucharest before heading northwards to Transylvania and continuing on with your Romania itinerary. Enjoy strolling through Bucharest's scenic parks, seek out quaint 17th century Orthodox churches, and learn the story of the notorious Palace of the Parliament.
Disclaimer: This article on the best things to do in Bucharest may contain affiliate links. This means that if you choose to make a purchase through some of the links enclosed on this page, I will obtain a small amount of commission. This is given at no extra cost to you.
Tours and Activities to Consider in Bucharest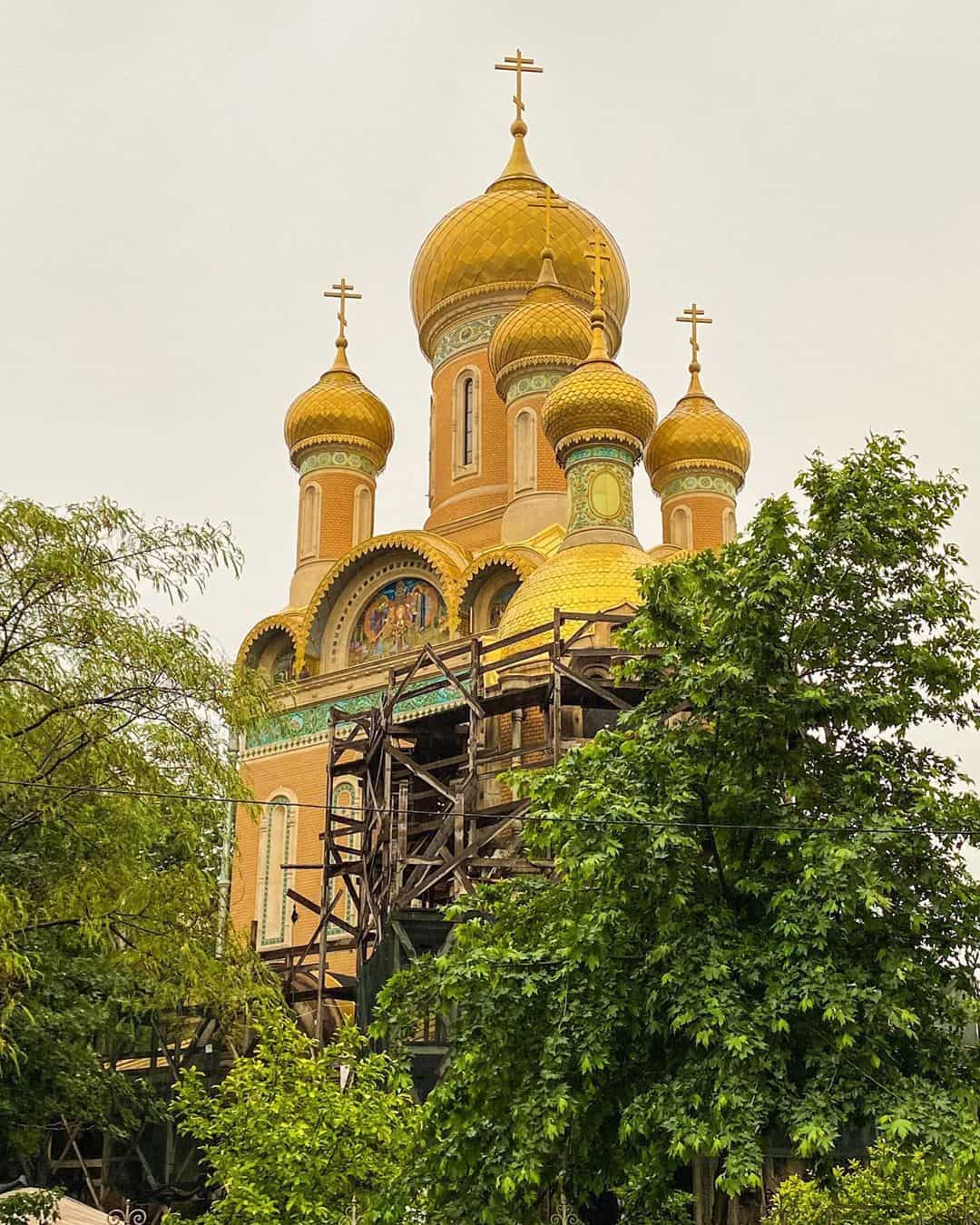 It is easy to explore Bucharest independently. The city's old town district is walkable and easy to navigate on foot or by bicycle.
Bucharest also boasts a very comprehensive public transportation network of trams, buses and metro services. However, if you want to explore the city with the assistance of a local guide that can provide you with lots of inside knowledge, you may want to take a tour.
Some notable Bucharest tours and activities that you may wish to consider are summarised below:
Things to do in Bucharest
Whatever your specific interests, you will find plenty of things to do in Bucharest to keep you occupied. From the city's fascinating communist history to its religious attractions, Bucharest has something for everyone.
Visit the Palace of the Parliament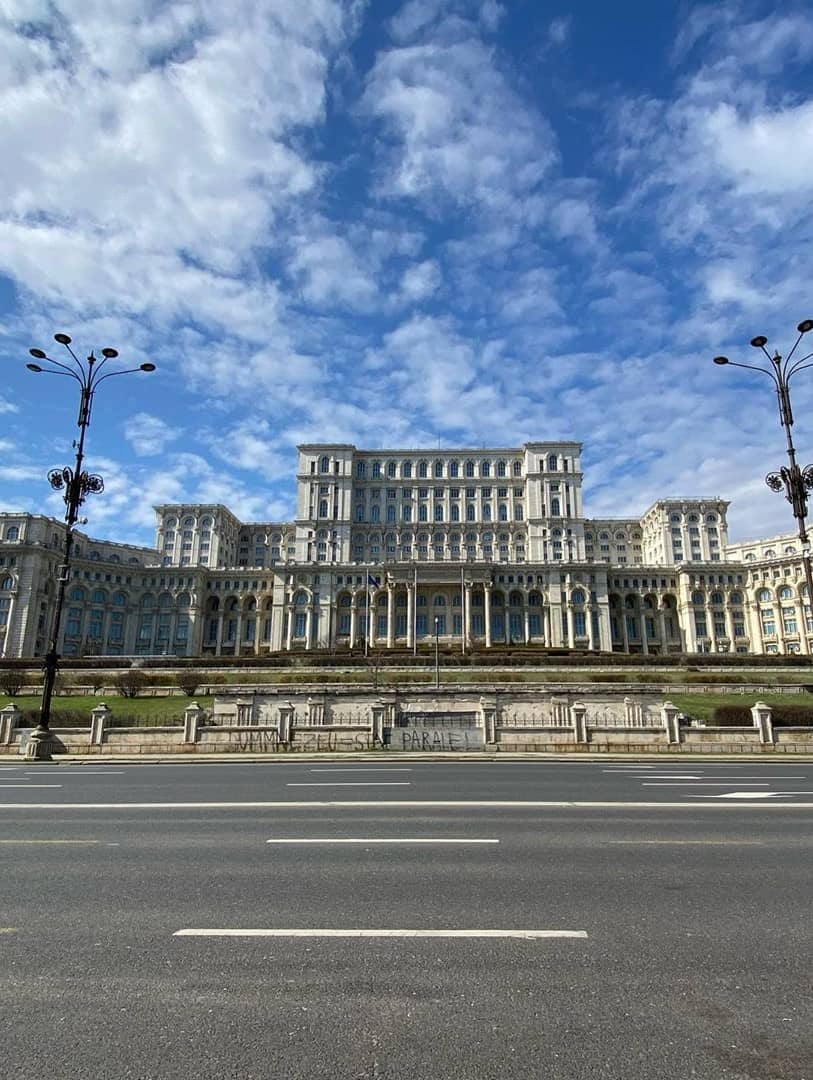 Bucharest's Palace of the Parliament is a gargantuan piece of Communist architecture. The building was constructed in 1984. Romania's Dictator Nicolae Ceaușescu arranged for dozens of buildings to be demolished or moved to make way for its construction.
This is arguably the most hated building in Romania. Locals loathe the palace because of the Communist history it represents. However, visiting the site is key to understanding the country's tumultuous past.
The Palace of the Parliament is the largest administrative building in the world after the Pentagon. There are more than 3000 rooms inside, including a contemporary art museum.
Indulge in Romanian Street Food
Sampling the local cuisine is an equally rewarding aspect of travel as seeing the sights. In Bucharest, you will find that there are bakeries and pretzel shops on virtually every street corner.
You can buy an array of warm, crumbly pies and pastries from Bucharest's bakeries. Arguably the covrigi (pretzel) is the iconic street food dish of Romania. The covrigi is comparable to the American pretzel.
Different recipes of the pastry are available. Covrigi is often stuffed with chocolate, apples, and sausages.
Shawarma is very popular in Romania – even if the delicacy does not have Eastern European origins! You should also look out for gogoasa. This is a sweet Romanian donut that you will see sold in virtually every bakery or 'gogoserii' (donut shop).
Enjoy Bucharest's Parks and Greenery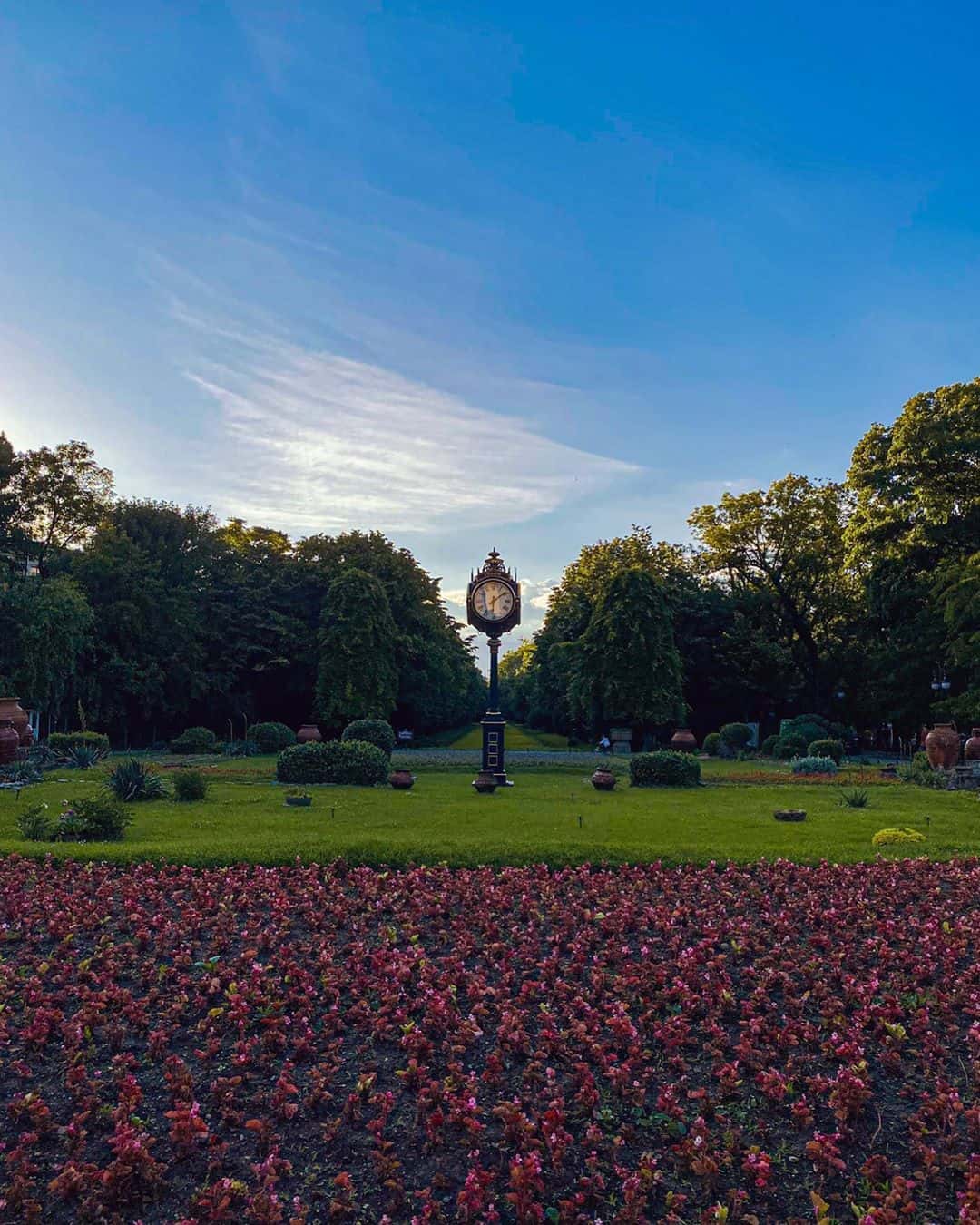 There are many picturesque parks and green spaces in Bucharest that provide a welcome contrast from the grey Communist architecture. Many of these places have quaint coffee shops at their centre, or are simply a nice spot to stop and have a picnic.
Herastrau is Bucharest's largest park. It boasts a huge cerulean lake where you can rent boats or enjoy a scenic stroll. Cismigiu Gardens is another lovely spot. This park is filled with beautiful flower gardens, lakes, and sculptures.
Take a Free Walking Tour of the City
Taking a free walking tour of Bucharest is a great way to get your bearings at the start of your trip. Several tour companies offer free tours that depart daily.
Walkabout free tours offer a tour that departs from Unirii square every day at 10.30 am and 6.00 pm respectively. The highlights of the tour include the Palace of the Parliament and Communist revolution hotspots.
Please note: Although free walking tours are obviously free, it is always polite (and appreciated) to leave a tip.
Stop by the Bellu Cemetery
Bucharest's Bellu Cemetery dates back over several centuries. It may seem a little morbid to add a cemetery to your list of things to do in Bucharest. However, Bellu Cemetery is a cemetery unlike any other.
Many of the statues and gravestones here have been crafted by notable artists. They feature intricate details and designs and could be considered pieces of art in themselves. It is possible to spend an hour or two meandering through the cemetery.
Hang Out with Creatives in Polona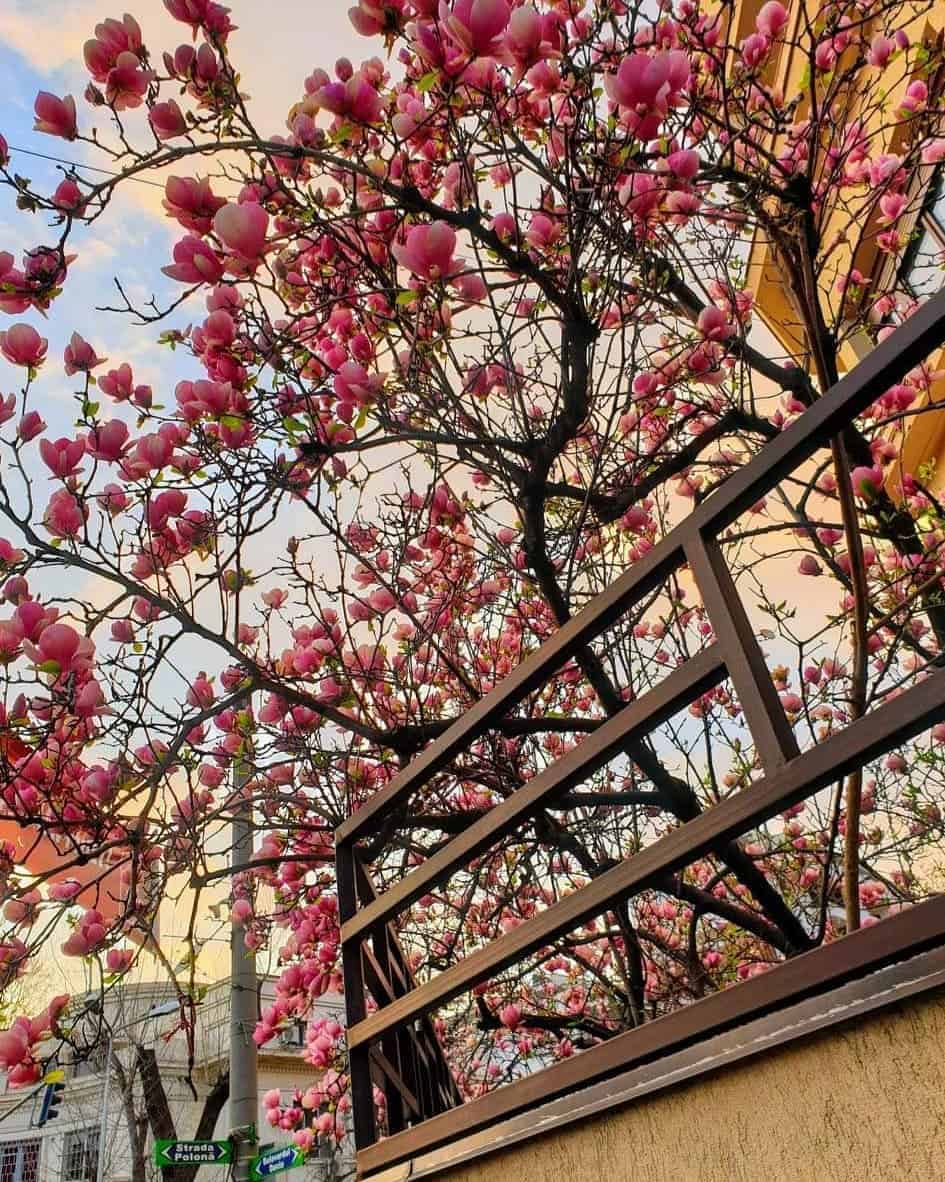 Polona is Bucharest's quirky creative district. It is a tiny unsuspecting street in the city centre that is occupied by hipster coffee shops and bookstores. An old, hand-painted Volkswagen camper marks the entrance to Polona.
Bistro Acuarela is a popular hangout spot. You will find an eclectic bistro here, along with an outdoor beer garden where live musical performances are often hosted.
Explore the Armenian Quarter of Bucharest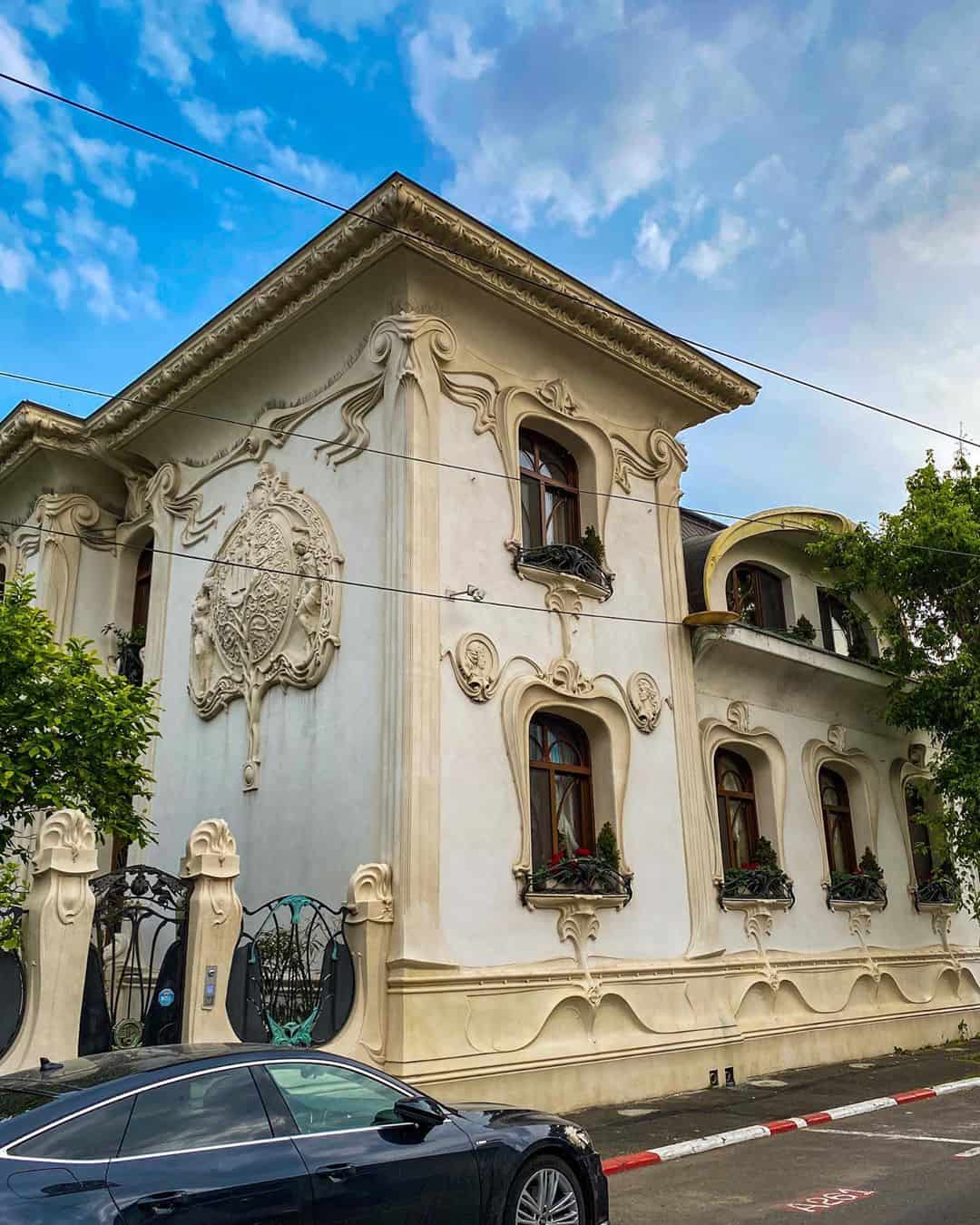 The Armenian Quarter (Cartierul Armenesc) is perhaps one of the most stunning areas of Bucharest. Surprisingly, there are very few tourists here.
There are many colourful historical mansions in this district that date back to the 19th century. This includes the oldest recorded building in Bucharest.
Enjoy walking around the gorgeous streets at a relaxed pace. When you want a break, stop by the adorable Metoc Tea House for a pot of tea and a slice of homemade cake.
Admire the Arcul de Triumf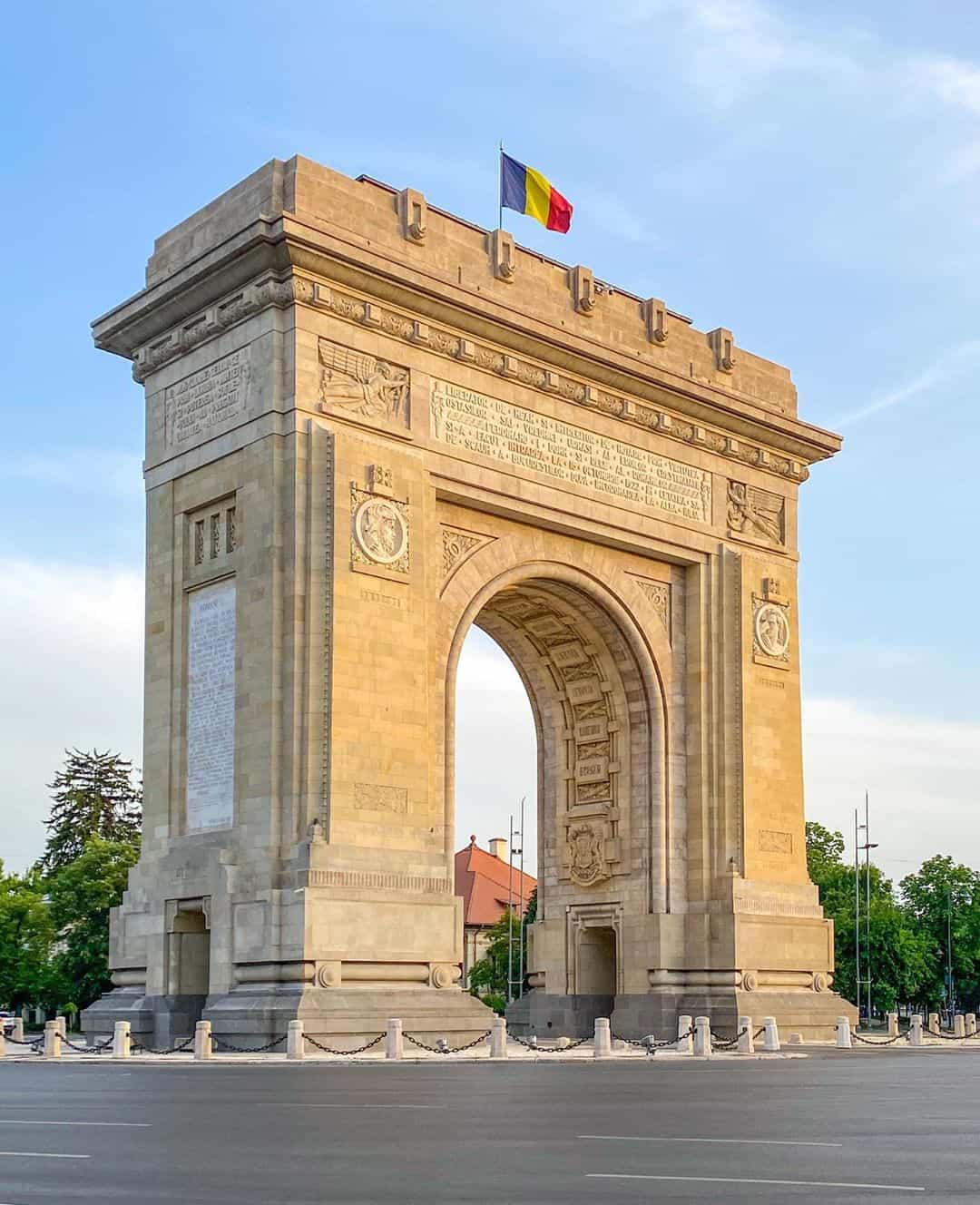 Bucharest's Arcul de Triumf shares many similarities with the Parisian arch. It sits on Kiseleff road in the northern part of the city.
The original arch was made from wood. It was hurriedly built to celebrate Romania's independence. The reconstructed arch has been made from stone and is worth keeping an eye out for when you are in the Primăverii district.
Navigate Through the Old Jewish Quarter
The vast majority of Bucharest's Jewish Quarter was destroyed during Ceausescu's Regime in the 1980s. However, once upon a time, Jews comprised 11% of the city's population.
There are still several notable buildings that still remain that are still rich in culture and history.
The Great Polish Synagogue dates back to 1845. Its interiors feature decadent frescoes and a mixture of rococo and baroque architectural styles. The Bucharest Holocaust Museum is contained inside. It tells the sad story about how Romania's Jews were displaced.
SanThe Fitoceainarie is a charming tea room in the heart of the old Jewish Quarter. The nearby Jewish State Theatre was one of the world's very first Jewish production theatres. You can still catch performances here today. This may be a good choice if you are looking for some alternative, yet culturally rich evening entertainment.
Attend a Couchsurfing Meeting
It is often the people, not the places, that makes travel special. Bucharest has a large Couchsurfing community made up of locals and expats.
Meetings are held every week at different bars around town. Attending these meetings is a great way to make travel buddies to share your trip with, or meet Romanians who can help you to find the hottest spots in town.
Get Lost in Bucharest Old Town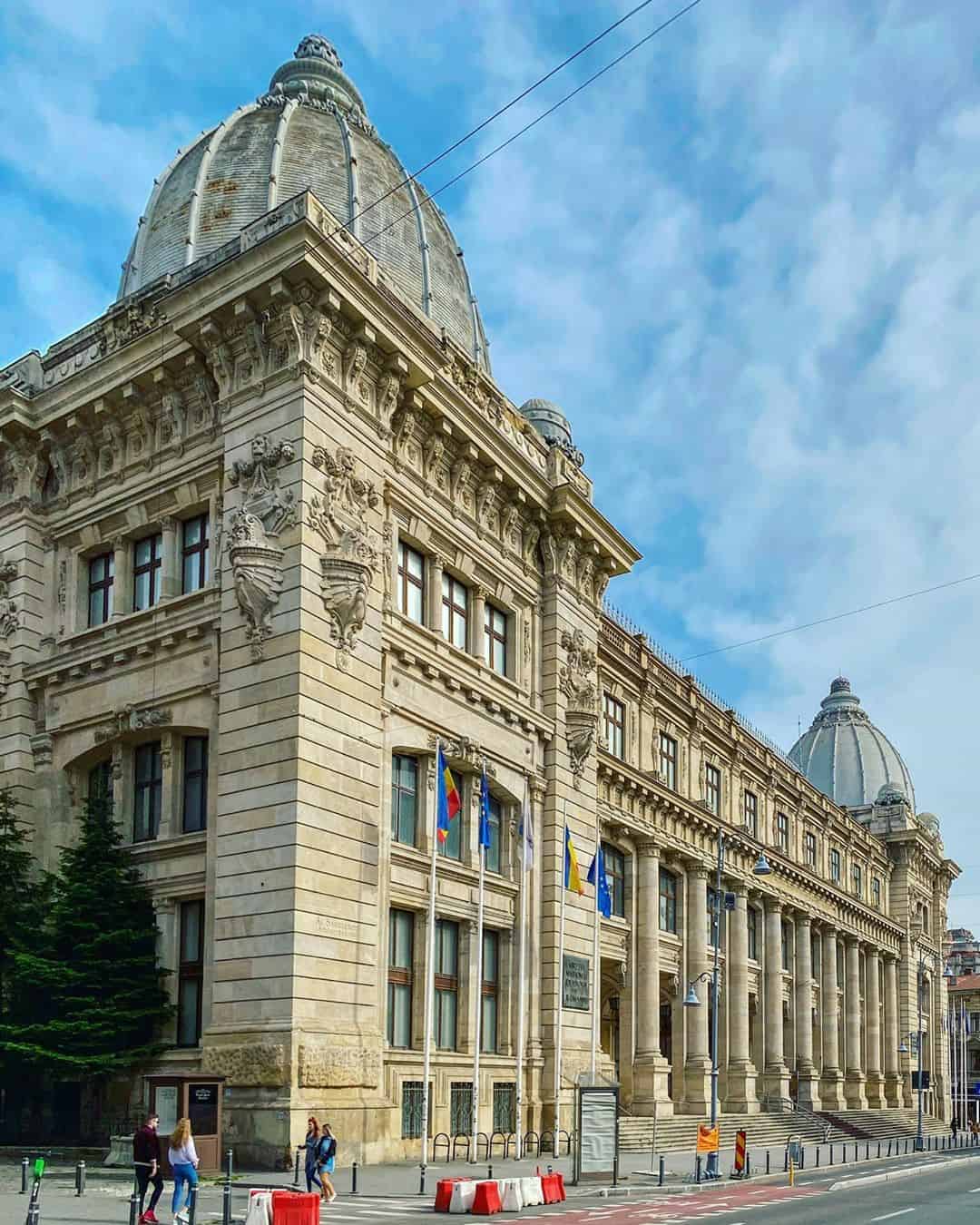 Bucharest's Old Town is known as the "Centru Vechi". Many of the buildings in this district date back to the 15th century and fortunately escaped the destructive path of Ceausescu.
Old Town has seen a transformation in recent years. Many of the heritage buildings here now contain trendy bars, restaurants, and nightclubs. By nightfall, this area becomes Bucharest's premier entertainment district.
Bucharest was supposedly founded here in the 1300s. A man named Bucur the Shepherd built a church close to the Dâmboviţa river, and the city grew and expanded around it. In the 1400s, Vlad the Impaler based his palace and court here (Palatul Curtea Veche).
Haggle at Bucharest's Markets
Browsing the stalls of Bucharest's markets gives you a wonderful glimpse into local life. Piaţa Obor is the largest market in the country. Locals flock here en masse every weekend to purchase the freshest fruits, vegetables, and seasonal produce.
Piaţa Obor's vendors sell everything from berries and plants sourced in the Romanian mountains, to cured meats, cheeses, and honey. Stop by one of the food stores and sample some mititei (spicy, garlic sausages), then wash it down with some of the national beer.
Piaţa de flori Coșbuc is Bucharest's flower market, and Valea Cascadelor is the city's largest flea market. Both tend to escape the attention of most tourists.
Zip Around the City by Bicycle
A great way to cover a lot of ground quickly is to explore Bucharest by bicycle. Get Your Guide offers an excellent half-day bike tour.
The tour starts in the Centru Vechi and takes you past the Palace of the Parliament, down Victoria Boulevard, and past several of the city's most notable monumental buildings. You will learn Bucharest's history – from its inception to the communist era, whilst getting a workout.
Sample Papanasi Prajiti
Romania is a sweet tooth's paradise. There are plenty of national sweets and desserts to try while in town. However, not all desserts are created equal.
Papanasi Prajiti (cheese doughnuts) are a wonderful Romanian sweet treat that was recommended to me by a Romanian friend. They do not disappoint. The doughnuts are stuffed with ricotta cheese and then drizzled with fresh cream and fruit coulis. Calorific, yet delicious.
Watch the Unirii Square Fountain Show at Night
A spectacular outdoor show is hosted at Unirii Square in the spring and summer months. This takes place every evening when the square's 44 water fountains dance to the backing of music and lights.
Check the specific schedule in advance if you would like to see this. The show is called Simfonia Apei ("water symphony"). The start time varies from month to month.
Take a History Lesson at the Romanian Peasant Museum
The Romanian Peasant Museum contains some of the most interesting exhibitions in the city. If you only have time to visit one or two museums, or you don't consider yourself a "museum person", try to carve the time out of your schedule to visit this museum.
The exhibits cover various aspects of Romanian peasant life dating back to the 1700s. You will learn about the art of painting eggs and creating Romanian textiles and handicrafts. Chronological displays show what life was like in Romania through various eras.
Equally interesting is the Bucharest Village Museum. This museum (Muzeul Satului) contains a large collection of Romanian rural homes, churches, windmills and farms. The buildings were dissasembled and transported to Bucharest from all corners of the country.
Look Out for Notable Pieces of Communist Architecture
There are several communist relics scattered throughout Bucharest. These are neither attractive nor liked by the locals. However, they play an important role in understanding Romania's history.
The beastly Palace of the Parliament is the most renowned example of Communist architecture in Bucharest. You should also look out for the Ministry of Internal Affairs and the Palace of the Free Press. The latter was built in Stalinist style in the 1950s. A huge statue of Lenin once stood out front.
Discover Beautiful Eastern Orthodox Churches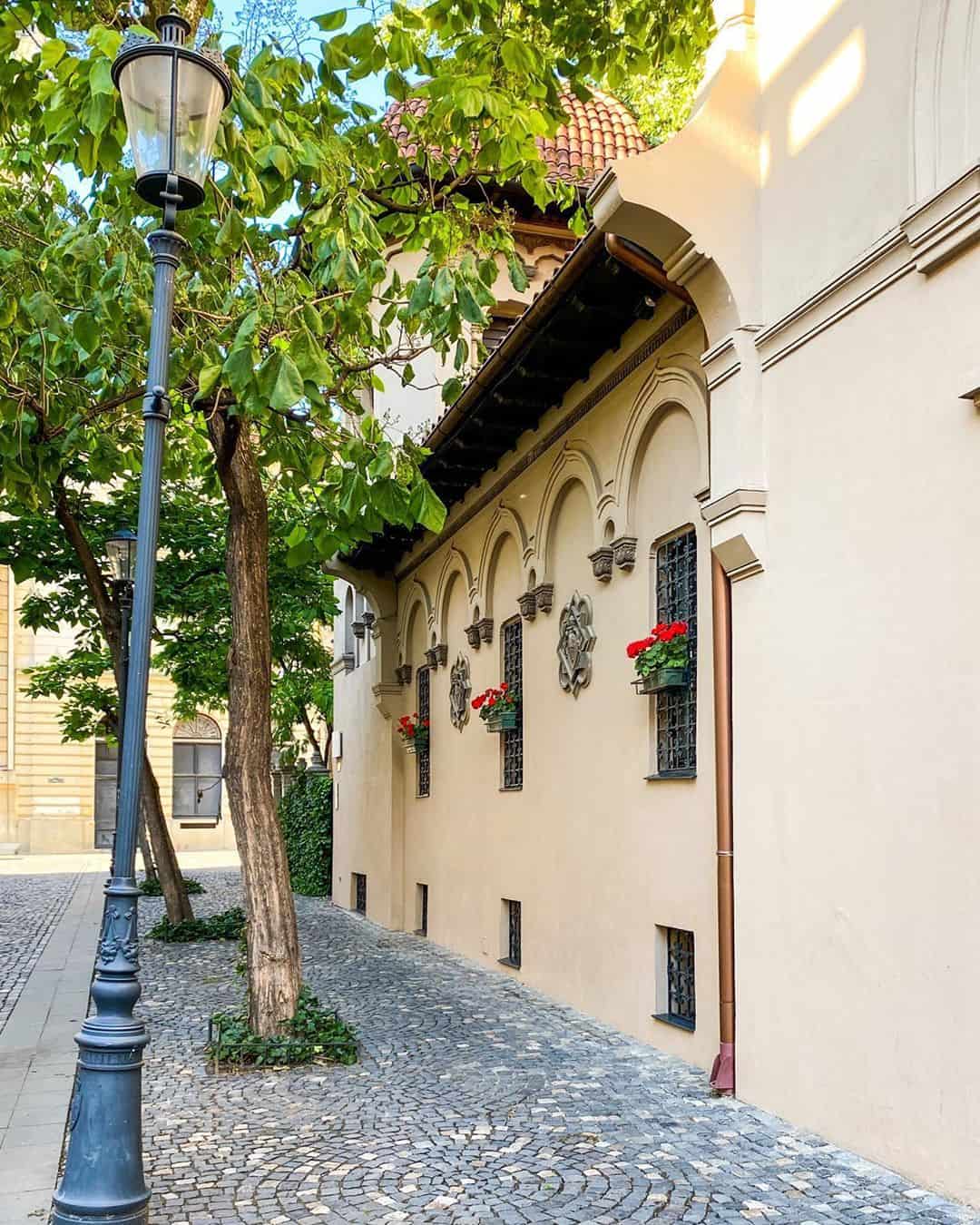 There are dozens of Eastern Orthodox churches scattered throughout Bucharest. Many of them look relatively humble from the outside. However, their interiors are extraordinarily beautiful and feature frescoes painted with bold and vibrant colours.
The St. Nicholas Russian Church is an unusual church to visit. It was built to serve as a place of worship for Russians living in Romania. The church's exterior design was based on the Kremlin in Moscow. Meanwhile, the People's Salvation Cathedral is the largest Orthodox church in the world.
Uncover the Romanian Art Scene
Bucharest may not strike you as an up-and-coming art city. However the Romanian capital is precisely that.
Aside from the contemporary art gallery that sits inside the Palace of the Parliament, there are many small scale galleries in the city that showcase the works of emerging local and international artists. The Galateca Gallery, the Art Yourself Gallery, and the Elite Art Gallery are all spots worth adding to your creative Bucharest radar.
Trial the Best of Romania's Nightlife

Nightlife options in Bucharest are plentiful and varied. You will find something here to suit every taste – from gritty underground dive bars, to chic cocktail lounges.
See Romania's Homage to Michael Jackson
Michael Jackson may seem like an unlikely Romanian idol. However he is precisely that.
Look out for a monument dedicated to the King of Pop when you visit Herastrau park. MJ performed live in Bucharest in 1992 when touring the world on his "Dangerous" tour.
Try Traditional Romanian Food
It is not all that easy to find traditional Romanian restaurants in Bucharest. That may sound surprising. However this is due to the fact that most Romanians tend to eat home cooked dinners at home. A lot of the restaurants in the city centre serve western or Italian cuisine.
You may want to add the below restaurants to your radar.
La Mama
Where: Strada Băcani 1
The menu at La Mama serves up a blend of traditional Romanian and western dishes. The prices here are a little high for Romania. However, locals speak highly of La Mama.
Romanians are huge meat lovers. Pork and chicken feature in many popular national dishes. Hearty stews are also common in the winter.
Consider ordering a plate of Sarmale. Sarmale are cabbage rolls stuffed with meat, sour cream, and polenta.
La Placinte
Where: Bulevardul Ion C. Brătianu nr. 10
La Placinte is a restaurant that specialises in Moldovan cuisine. Moldova was once part of Romania. However, it was later taken over by Russia. La Placinte is another iconic restaurant serving up Moldovan cuisine, pies, and desserts.
Taverna Covaci
Where: Strada Covaci 1
Taverna Covaci is a traditional Romanian restaurant with a homely vibe. The interiors here are antique and rustic, and the food is cheap and tasty.
Carul cu Bere
Where: Strada Stavropoleos 5
Carul cu Bere is a Romanian restaurant and beer hall in the heart of Bucharest. It is a little on the expensive side, but the food and flavours are astounding.
Grand Cafe Van Gogh
Where: Strada Smârdan 9
If you are looking for a cute breakfast and brunch spot in lovely Bucharest, Van Gogh Cafe is the place to go. This elegant cafe is a popular rendezvous point among locals. It sells everything from excellent, freshly brewed cups of coffee to sweet french toast or avocado toast.
Okay it's not exactly quintessential Romanian cuisine. However Grand Cafe Van Gogh definitely provides the quintessential modern Romanian experience.
Spend an Afternoon at the Sighet Memorial Exhibition
The Sighet memorial exhibition tells the moving and hard-hitting tale of what life was like for Romanians during the Communist era. It focuses on the crimes and tortuous methods that the Communists used. The exhibition halls tell the stories of those who were tortured and murdered by the regime.
Romania has not always been open about its Communist past. The Sighet Memorial is free to enter and is the only place in town where you can find uncensored information about the struggles that people faced.
Enjoy Bucharest's Craft Beer Scene
A Bucharest craft brewery scene has slowly but surely started to emerge in recent years. Several microbreweries have opened around the city serving everything from black beers to IPAs.
Ground Zero is an unpretentious craft beer dive bar that opened in 2015. Romania's very first IPA Beer "Morning Glory" was created here.
Berestroika is the only combination microbrewery and restaurant in town. They pride themselves on their message of pairing delicious homebrewed beers with sumptuous food.
Venture Out to the Beautiful Castles of Transylvania
The fairytale castles of Transylvania are located several hours north of Bucharest. Ideally, you would have the time to spend a few days in each of the idyllic villages of Transylvania. However if you are short on time, it is manageable (though tiring) to visit the most notable castles on a day trip.
The infamous "Dracula's castle" at Bran is some 2.5 hours north of Bucharest. Meanwhile, the pretty town of Sinaia and its renowned Peles castle sits just 1.5 hours away from the Romanian capital.
Getting Around Bucharest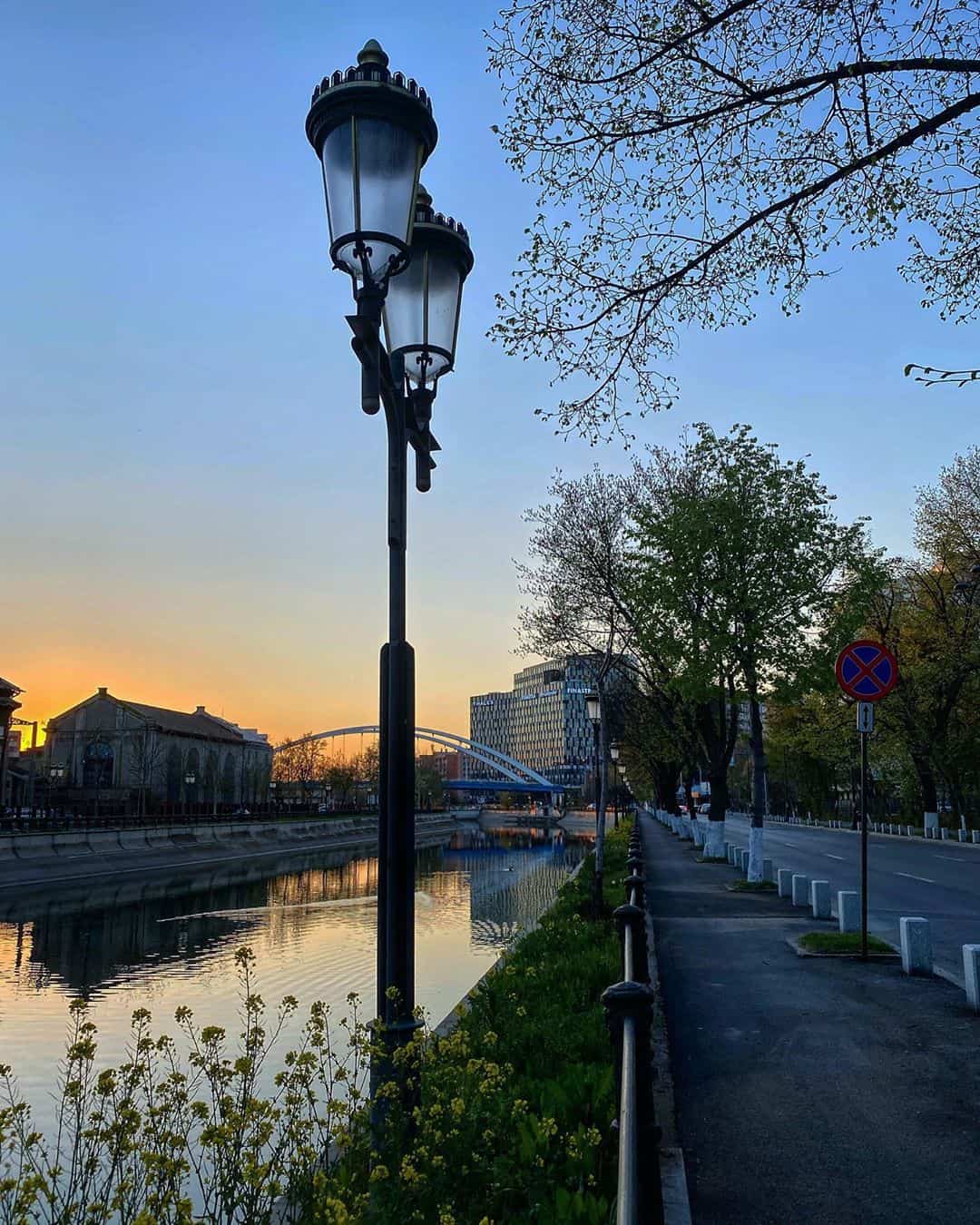 Navigating Bucharest is easy thanks to the city's comprehensive public transport network. Taxis are also widely available if required. If you opt to stay in the Old Town, you will be able to explore most of the city on foot.
Getting from Bucharest Airport to the City Centre by Bus
The 783 bus runs at frequent intervals from Henri Coandă International Airport to Bucharest city centre. The journey takes between 40 and 60 minutes depending on the traffic.
A one way bus ticket costs 3.5 Romanian Lei ($0.81). A return ticket is available for 7 Romanian Lei.
Getting from Bucharest Airport to the City Centre by Cab
You can opt to take a taxi from Bucharest airport to the city centre. It should be noted that the system for the airport taxis is somewhat confusing. You need to take a ticket from a machine, and then wait for the taxi with the corresponding number plate. Be sure to pack your patience or alternatively, use a taxi app such as Uber.
Getting Around Bucharest by Buses and Trams
Trams, buses and trolleys cover all areas of Bucharest. Even if you book accommodation that is seemingly well on the outskirts of town, you will still be very well connected.
One company manages all of the surface transport in Bucharest. You only have to buy one ticket, even if you need to do part of your journey by bus and part by trolley. The tickets are very cheap.
RATB (Regia Autonomă de Transport Bucureşti) are the company that manage Bucharest's buses, trams and trolleys. You can check their schedules and pricing information here.
Getting Around Bucharest by Metro
Metrorex is the company that manages Bucharest's underground system. You can find metro timetables and ticketing information here. Click here for a map of the metro network.
There are four metro lines that run through the length of the city (M1-M4). M1 and M2 are the main lines. M1 is the line that interconnects with all the others. The Bucharest subway network is very easy to use, especially when compared to that of other capital cities.
Where to Stay in Bucharest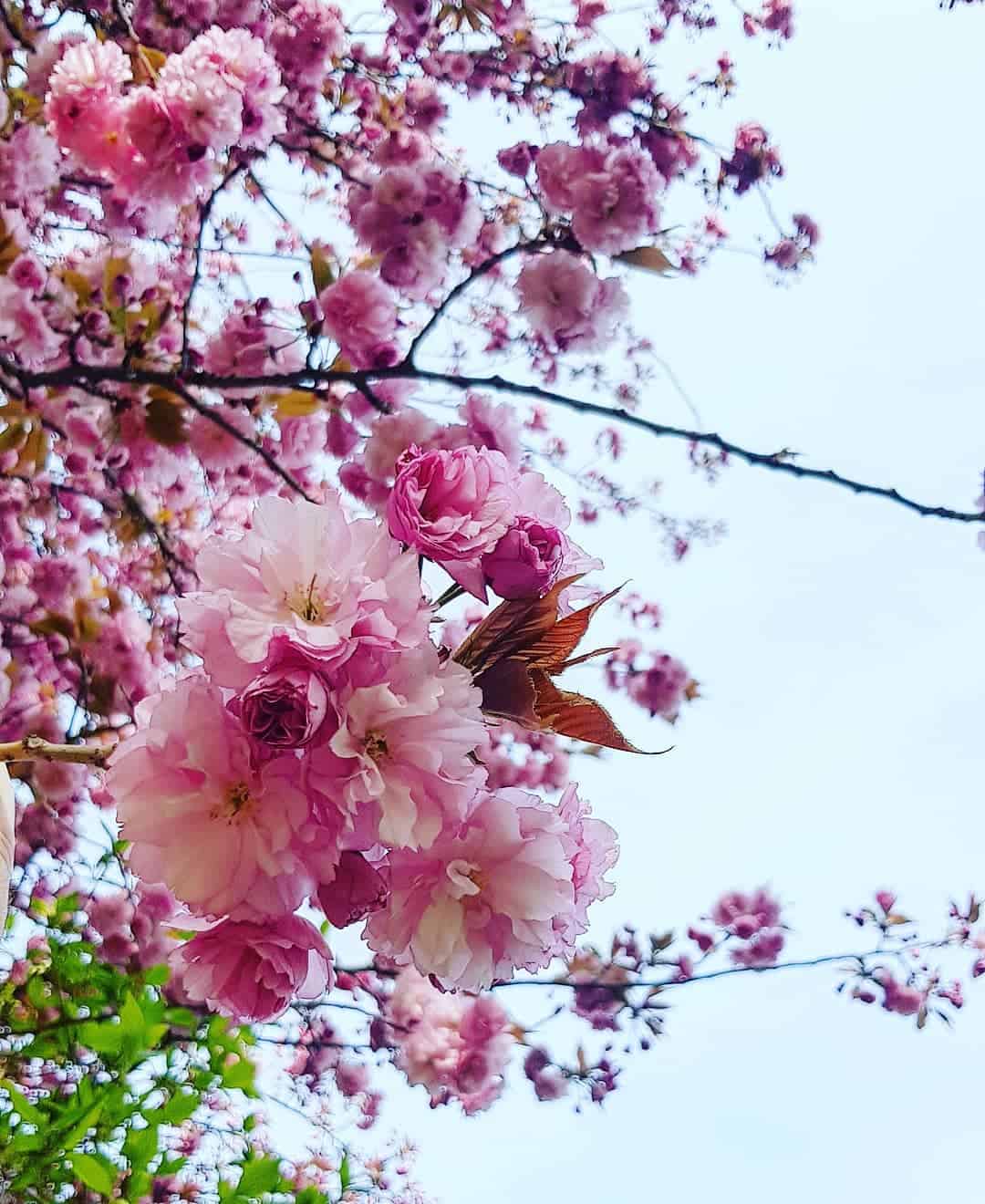 Bucharest boosts ample accommodation options to suit every budget and travel style. You can find everything from backpackers hostels and budget Airbnbs to luxury hotels.
Opting to stay on the outskirts of town can mean finding Airbnb apartments for as little as $15 a night. There are also several central neighbourhoods that you may want to consider.
Centru Vechi (Old Town)
Opting to stay in Bucharest's Old Town district places you right in the heart of the action. You are able to walk to most of the city's main attractions from here.
Ample restaurants, cafes, and nightlife options mean that you never have to walk far for a meal or an evening out.
Piata Romana
The avenues of Lascar Cartagiu, Bulevarduls Magheru and Dacia all come to an intersection at Piata Romana. This quirky neighbourhood is bursting with personality and charm.
Piata Romana is a great spot for people-watching in quaint coffee shops, browsing through vintage clothing stores, and visiting eccentric independent book shops. Think of it as Bucharest's answer to Greenwich Village in NYC.
Cismigiu
Cismigiu is an upscale residential area that borders the park of the same name. This is a great place to base yourself if you want to stay somewhere a little quieter. Cismigiu gives you a feel for what it's really like to be "local" in Bucharest. You may wish to consider the below Cismigiu hotels.
Unirii Square
Unirii Square is about as central as it gets. The Centru Vechi is just a ten minute walk away from here, and the Palace of the Parliament is also right on your doorstep.
Don't miss the evening Unirii water fountain show which will be hosted right by your accommodation. The below hotels are worth considering if you are looking at staying in Unirii Square.
Additional Considerations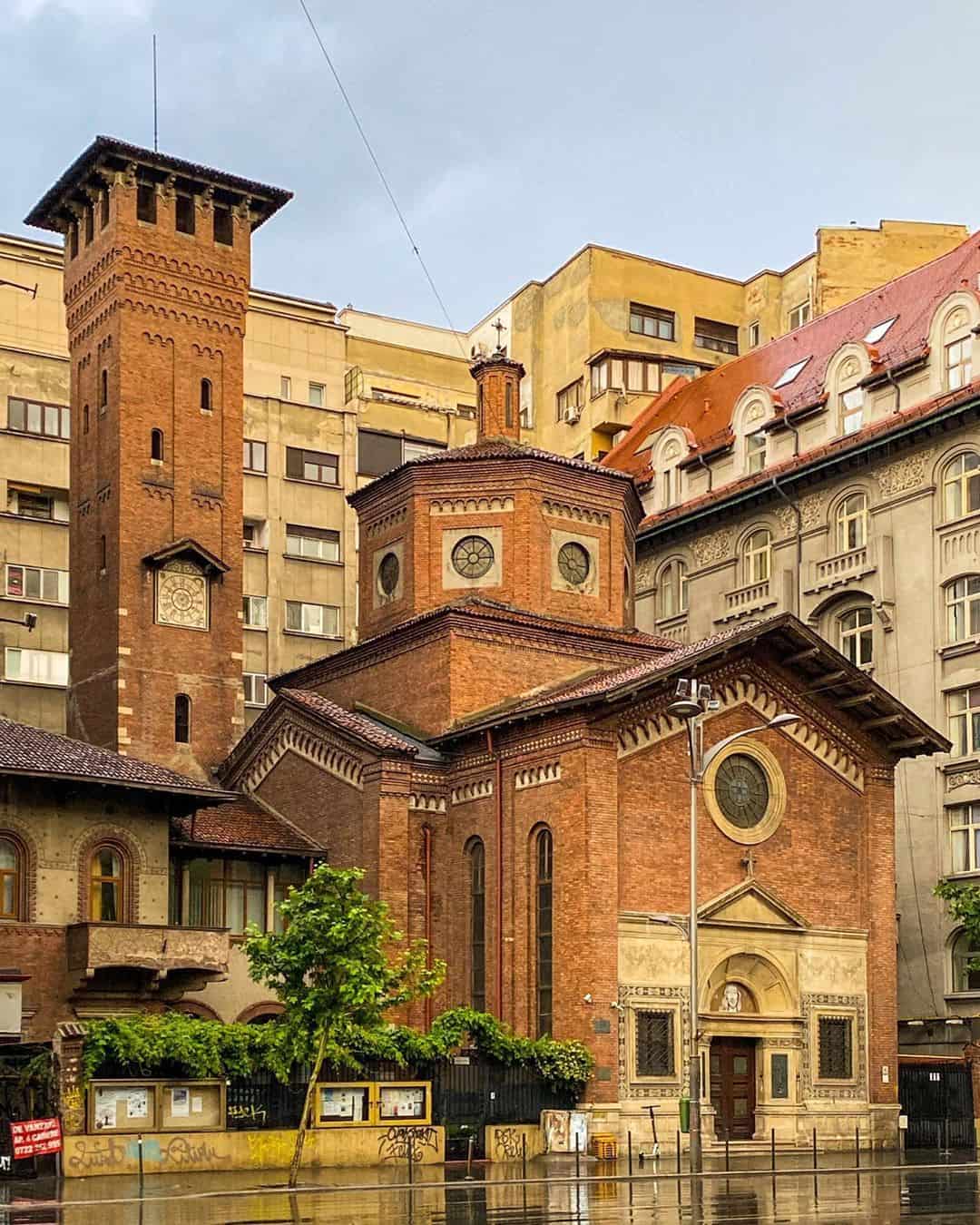 Bucharest does not have the best reputation. However, the city is relatively safe during the day. Take common-sense precautions and watch your belongings.


It is advisable to purchase comprehensive travel insurance for visiting Bucharest, just as you would with travelling anywhere else in the world. You never know what may happen.


Uber is available in Bucharest. Download the app to save the hassle of having to negotiate prices with Romanian taxi drivers.


Wear comfortable footwear and prepare to do a lot of walking around Bucharest's old town district.


The national currency in Romania is Romanian Lei. Keep an eye on the latest exchange rates before you travel.


Do not change your Romanian Lei at airports, hotels, or major transportation hubs. The rate will not be competitive. Try to change currency at exchange offices in the city centre.


Romanians are friendly and hospitable people. I travelled to Romania as a solo female and never felt uncomfortable. You will have a wonderful time!
Do you have any additional questions or queries about things to do in Bucharest? Please don't hesitate to contact me. I will get back to you as soon as I can. Safe travels! Melissa xo
---