The Plight of Having Too Many Options; Just lately I spend most of my days writing from coffee shops in Athens, sipping iced cappuccinos beneath cabanas under the warmth of the sun as I watch Greek life go on around me – motorbikes whizzing past every five minutes at break-neck speed, musicians singing and performing in the streets for coins to be tossed from windows, the hustle and bustle of people making their way through the traditional agora marketplaces.
Sometimes I have to take a step back and tell myself wow, I am actually living in Athens, actually running my business as a Digital Nomad and managing my entire life from my laptop. However just lately I find myself feeling restless – tired of being here almost and somewhat plagued by the thought that "I can go anywhere" with this lifestyle and wondering why I'm not doing that. Why here? Why Athens?
The Plight of Having Too Many Options…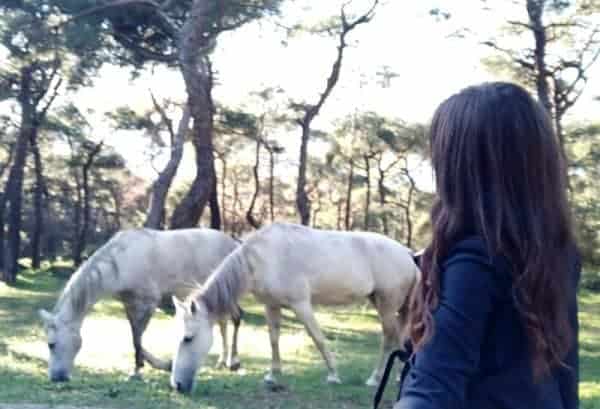 I realise how priveleged I am to live this lifestyle – to have so many options in front of me and the freedom to choose between them all, I really do. However I sometimes wonder if having infinite options, choices and possibilities is such a good thing. Is there such a thing as having too many options? If we are faced with dozens, how do we know that the one we take is the right one?
I have always been indecisive. I have always been curious – fascinated by what could be out there and constantly overrun by a sense of wanderlust.
Sometimes I sit beneath the sun in these coffee shops and dream of being somewhere else – of the excitement, adventure and exileration of maybe traveling the length of the silk road by myself, or once again sipping Arabic mint tea in a picturesque medina in Morocco, or living in Japan for a while and finally learning the language beyond "Konnichiwa", or simply pointing at things in restaurants and saying ""ichi onegai shimasu" ("one please").
Of course, I am not tied to Athens, not bound by factors that force me to stay here long term, but Greece has been my home for the last seven months and after an extended period of constant upheaval and long term travel over the past two years, it felt nice to have a home base. There's nothing particularly wrong with my life in Athens, but nor is there anything especially wondorous about it either – at least that's how it feels right now.
Conflicted Feelings
I have built friendships and relationships in the Greek capital, and I have gotten to know its neighbourhoods, its quirky coffee shops, and its sights like the back of my hand. Though although I feel at home here, and there is certainly comfort in the familiar, I no longer feel excited about being in Greece, or feel the same buzz of anticipation when I venture to a new part of town or a new city in Greece.
As I mentioned, I know I'm priveleged to have so many choices and opportunities, but as anyone with a fear of commitment can attest to, sometimes we wish that the right path could just be laid out before us so that we never have any doubt about our choices.
The familiar wanderlust itch is back and with so much of the world left for me to expolore, I wonder what it is that is holding me back.
The attraction and draw of the open road and lands unexplored is one thing for me, but so too are the people that I've grown to love and care about in Athens. I hate to say goodbye, but are these connections enough to encourage me to stay? On the other hand, I have felt exhausted and burnt out by long term travel in the past, and I wonder if more of the same is necessarily a good thing?
Stick or Twist?
Basically this post is coming together as higgledy-piggledy and as conflicted as my feelings on the matter – because that's how I feel, conflicted. I am basically just sitting amid a sea of options, of ticking time bombs if you will, feeling too uncertain as to which one to choose and so all options are expiring around me, all ticking time bombs are exploding. In the meantime, I'm just here in Athens, managing this internal battle – neither doing anything productive here, nor really living in the present and appreciating what is going on around me.
Sometimes I wonder if it really is true that it's better the Devil you know, that the grass is always greener somewhere else. There is always going to be another option or route in life, but is it really wise to 'twist' on every hand that we are dealt rather than stick with one and ride the waves and the storms that it brings along with it?
I know that I don't want to travel long term forever hopping from place to place like a Drifter, but I can't describe the love I have for the excitement that venturing alone into the unknown brings. I know eventually I will want to settle in a place and call it my home truly and officially, but is that place really Athens? If I like it here in Athens, maybe there is another place waiting for me out there which I will love equally as much, if not more.
For the time being, I will ponder my situation and my dilemma a little bit longer until I'm feeling inspired to make a decision one way or another.
---