Solo travel in Croatia is a wonderful experience. While Croatia may not be one of the first locations that spring to mind when assessing solo travel destinations, it may be one of the best places to travel solo in all of Europe. 
Solo Female Travel in Croatia 
I recently spent six weeks travelling solo through Croatia in summer 2021 and yes, I'm a young solo female traveller. I flew into Split and used it as a base to take day trips to nearby Trogir and Šolta island.
From there, I started an Adriatic island-hopping adventure. I spent five days on the island of Brac, five days on Hvar, and a week on island Vis. During that time I also visited the uninhabited Pakleni islands.
From Vis, I backtracked to the mainland and spent a little more time in Split before heading north up the coast to glorious old Šibenik and Zadar. I then made brief stops in Senj and Rijeka, before stopping in Pula.
Pula was my introduction to the magical Istria region. From there I visited the coastal cities of Rovinj and Porec, the medieval towns of Motovun, Hum, Groznjan and Pazin.
Then, I finally ended my trip in Zagreb. Phew.
Not only did I thoroughly enjoy solo travel in Croatia, but I also felt incredibly safe and comfortable the entire time. I found Croats to be incredibly warm, friendly and hospitable.
This never felt like an artificial kind of friendliness that you sometimes find in tourist areas where people are nice until you stop spending money. No. People went out of their way to be helpful and accommodating and a lot of what made the experience so great was the friendliness of the locals.
It is Easy to Meet Fellow Travellers in Croatia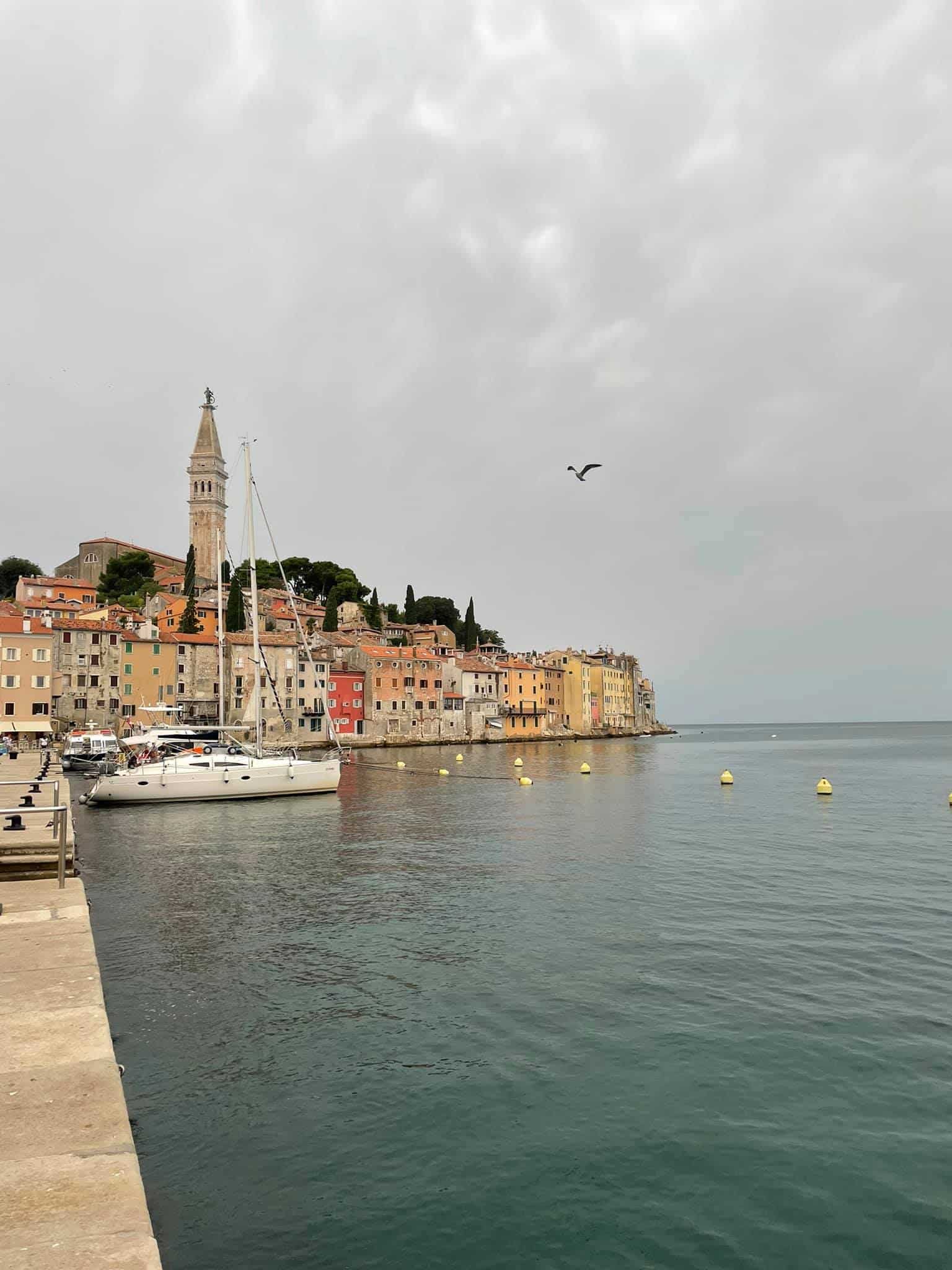 Croatia is an extremely popular travel destination and as such, you can meet people here effortlessly. If you pass through Split, Dubrovnik, Hvar, and other popular regions and cities during the summer months, you will just hear a plethora of accents at every turn.
Honestly, if you are a somewhat experienced solo traveller, you might actually find Croatia a little more touristic than what you are typically used to. That being said, it's also easy to venture off the beaten path and away from the crowds as you like.
Split and Dubrovnik have essentially become victims of over-tourism in recent years. This is something not helped by the success of Game of Thrones inspiring mass new waves of tourists to explore "King's Landing" (Dubrovnik).  
A lot of people that visit Croatia seem to do the same sailing itinerary. In other words, they start in Split, head to a couple of islands, and then finish in Dubrovnik.
The stunning islands of the Adriatic appeal to people of all ages and backgrounds. It interests a lot of solo travellers too.
So, you can easily meet other travellers with no real effort. You will bump into people on ferries, on buses, at hostels, on organised tours, etc.
How to Meet Other Travellers in Croatia 
Bumping into random friendly strangers aside, there are plenty of other ways to meet fellow adventurers when you solo travel in Croatia. Various apps and sites exist to make solo travel easier. 
Couchsurfing Meetings and Hangouts
The Couchsurfing app was very active in Croatia. Contrary to popular belief, Couchsurfing is not just about staying at strangers' houses for free to minimise accommodation costs. 
You can also attend events through Couchsurfing or use the app's hangout function. The hangout function uses GPS to show you other travellers in the area that are also on the app.
So, for instance, you can write something like "Melissa wants to grab drinks in Zadar" and you can find other travellers to join you. You will note that a lot of people use this, particularly in the more popular tourist areas.
It is also a nice way to meet Croatian locals, discover their favourite places and have something of cultural exchange. Of course, you are still meeting a stranger off the internet so always check their references to make sure they look relatively sane. 
Organised Events for Travellers 
Free weekly Couchsurfing events are organised for travellers and expats in large cities such as Split, Dubrovnik and Zagreb. You will also find events organised on Meetup.com, particularly in Zagreb which has a large expat population. 
Croatia Travel Groups on Facebook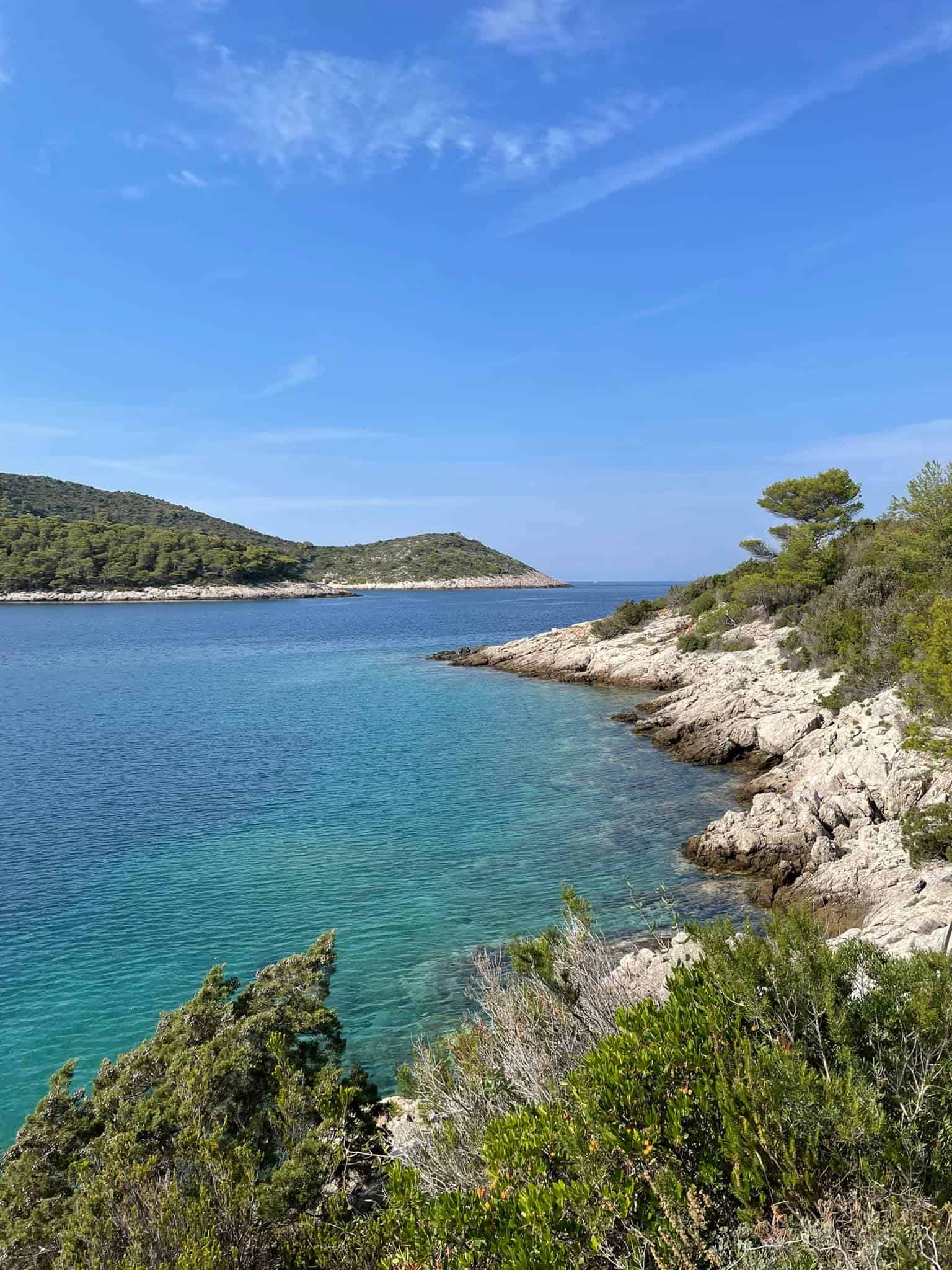 Croatia travel groups are a good way to meet fellow travellers during your trip. They are also a good platform for asking any questions you are concerned about, and for gaining advice and information.
You can simply post in the groups when you arrive in certain cities and see if anyone would like to grab a coffee, check out a local restaurant, etc. You are likely to get plenty of responses as a lot of these groups are very active.
Getting Around Croatia 
Public transport in Croatia is generally pretty good, especially if you are travelling between major destinations. Buses and ferries are the main way to get around public-transport wise.
Unfortunately, Croatia's train network is not very extensive. It is pretty much restricted to services that operate in and around Zagreb.
Bus Travel in Croatia
Getting around Croatia by bus is both affordable and convenient. Most major towns and cities have a bus terminal (autobusni kolodvor).
Services generally run on time and buses are clean, modern, and often have wifi on board. You can purchase bus tickets in person at the ticket offices of the bus stations or online in advance.
It is advisable to always purchase your tickets a day or two before you travel. This is particularly true if you plan on travelling during July or August. At this time, services often sell out, particularly on popular routes such as Split to Dubrovnik,
There is not just one bus company that operates in Croatia, but several. This means that several companies may all be serving the same route at different times.
Get by Bus Croatia is a convenient website to use. It displays the timetables offered by every bus company so you can easily find the most suitable bus time/route without having to separately trawl through individual sites. 
Arriva buses have also recently started operating in Croatia. Their buses often felt the cleanest and most modern. 
If you choose to purchase bus tickets online in advance, you can use a mobile ticket. You don't have to print this, just show the QR code on your phone.
Most buses do not include checked luggage. This is typically between 5 and 10 kuna depending on the bus company.
Car Travel in Croatia
Renting a car in Croatia gives you a lot more freedom and flexibility. This is particularly true if you start venturing into the Istria and Slavonia regions which are very rural and barely serviced by public transport.
That being said, this is the most expensive option, particularly when you are travelling solo and especially if you will solo travel in Croatia in the summer. Alternatively, check rideshare apps like BlaBlaCar.
You will find a lot of people using these apps to get between cities. The concept is that you ride with another traveller(s) that is headed to the same place as you and you just give a little money for gas.
Taxis in Croatia
Uber exists in Croatia and it's cheap and easy to use. If you don't feel like trying to navigate complex inner-city bus systems, just use Uber. 
For instance, in Split, I found that journeys from one side of the city to another cost just 3-4 euros. If you're exhausted at the end of a long day's sightseeing, this is the way to go.
Do not try and hail a taxi on the street in Croatia. Taxi drivers around the world seem to be a law unto themselves.
When I tried to get a taxi from a rank or I hailed one on the street, I noticed all of the usual tricks – driver assuring me that the meter was on and then refusing to show me the meter and making up a price on the spot, the driver taking me on long-winded routes etc. 
This was the only unpleasant experience I had during my solo travel in Croatia. Just stick with the taxi apps. 
Opt for Guided Tours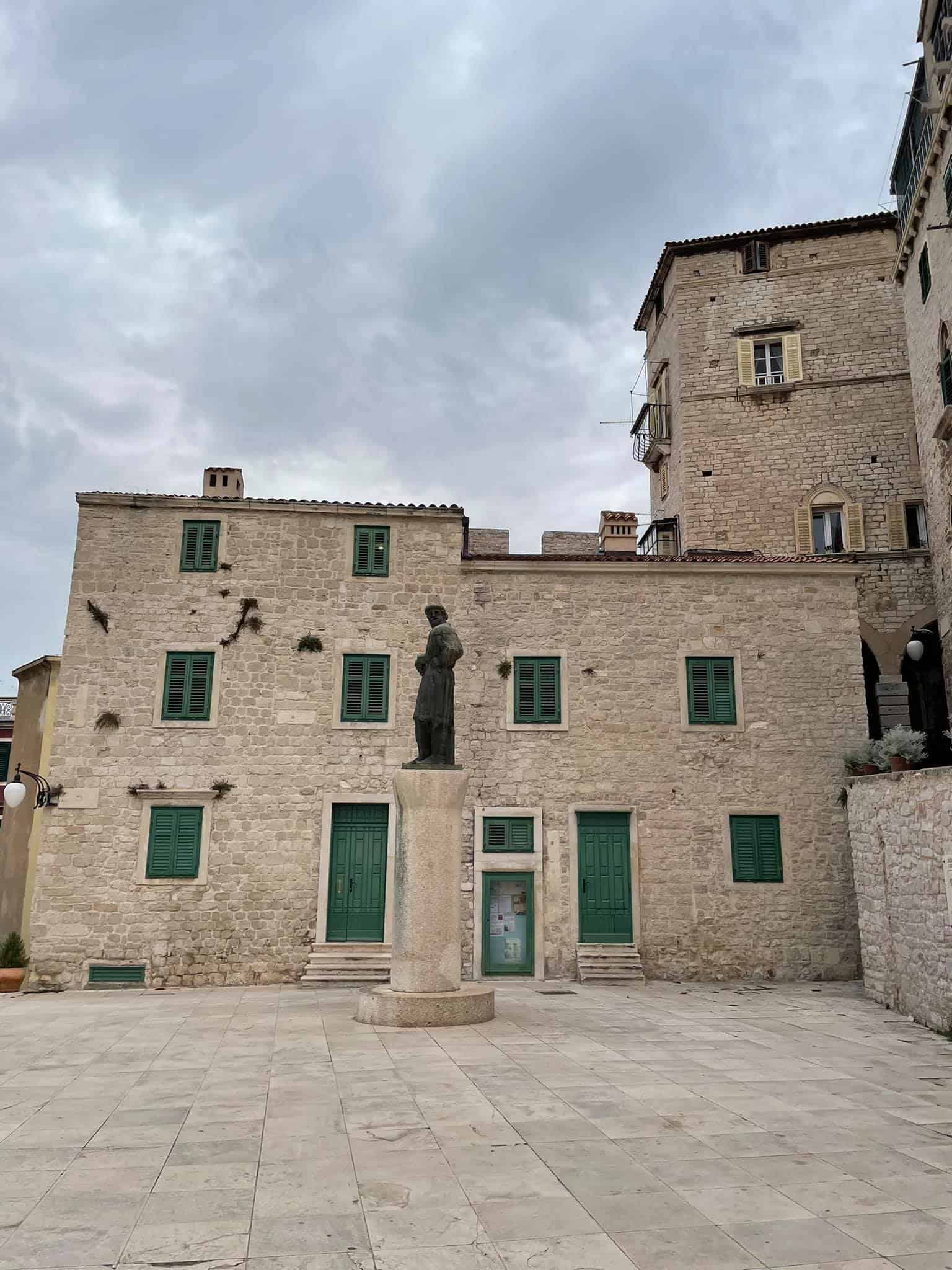 If you are completely new to solo travel and you are anxious about going it alone, there is absolutely no shame in doing a tour. Various companies offer one or two-week-long organised tours and cruises of Croatia. 
While this takes some of the planning and stress out of organising your trip, a lot of these companies charge an exorbitant premium. Doing the entirety of your trip as part of an organised tour/island-hopping cruise can double (or triple) your costs. 
One nice thing to consider are organised day trips and excursions. For example, you can do walking tours, afternoon sailing/swimming adventures, food tours and cooking classes.
Get Your Guide is an excellent company that links you to local tour operators in each destination. Most of the tours are done in small groups.
The setting is more intimate and you can get to know the other travellers on your tour. Another option is to book an Airbnb experience.
Solo Female Travel in Croatia: Is it Safe? 
Is Croatia safe for solo female travellers? The answer is a resounding yes.
You will see a lot of other travellers, including fellow solo females, meandering around Croatia. This alone provides a feeling of reassurance.
People, including local men, are very respectful of women. You will not experience uncomfortable advances or street harassment in Croatia as you may have experienced in other parts of Southern Europe.
Even wandering along the beach by myself in my swimsuit, swimming alone, and sitting at cafes and restaurants alone, I was not disturbed. Croatia has honestly been one of the most pleasant places I've visited as a solo female traveller and that's saying something. I've travelled to 50 countries!
Croatia is a patriarchal country and people are much more traditional here than you may be accustomed to in your home country, particularly if you grew up in the west. This is especially true of the conservative Dalmatia region.
However that being said, as a person passing through, you do not experience this patriarchy in a negative or oppressive way. I found that old fashioned values towards women were ingrained in the culture.
For example, men would always run and open doors for me, pull out my chair for me, help me with my luggage, and be extremely nice and polite. I don't think it's antifeminist to say you appreciate chivalry.
Considering dating in Croatia? It's actually considered offensive if a man lets a woman pay her half of the bill. Not that we independent, travelling women expect men to pay for us. But it's just an extension of people acting very respectfully towards women.
Accommodation in Croatia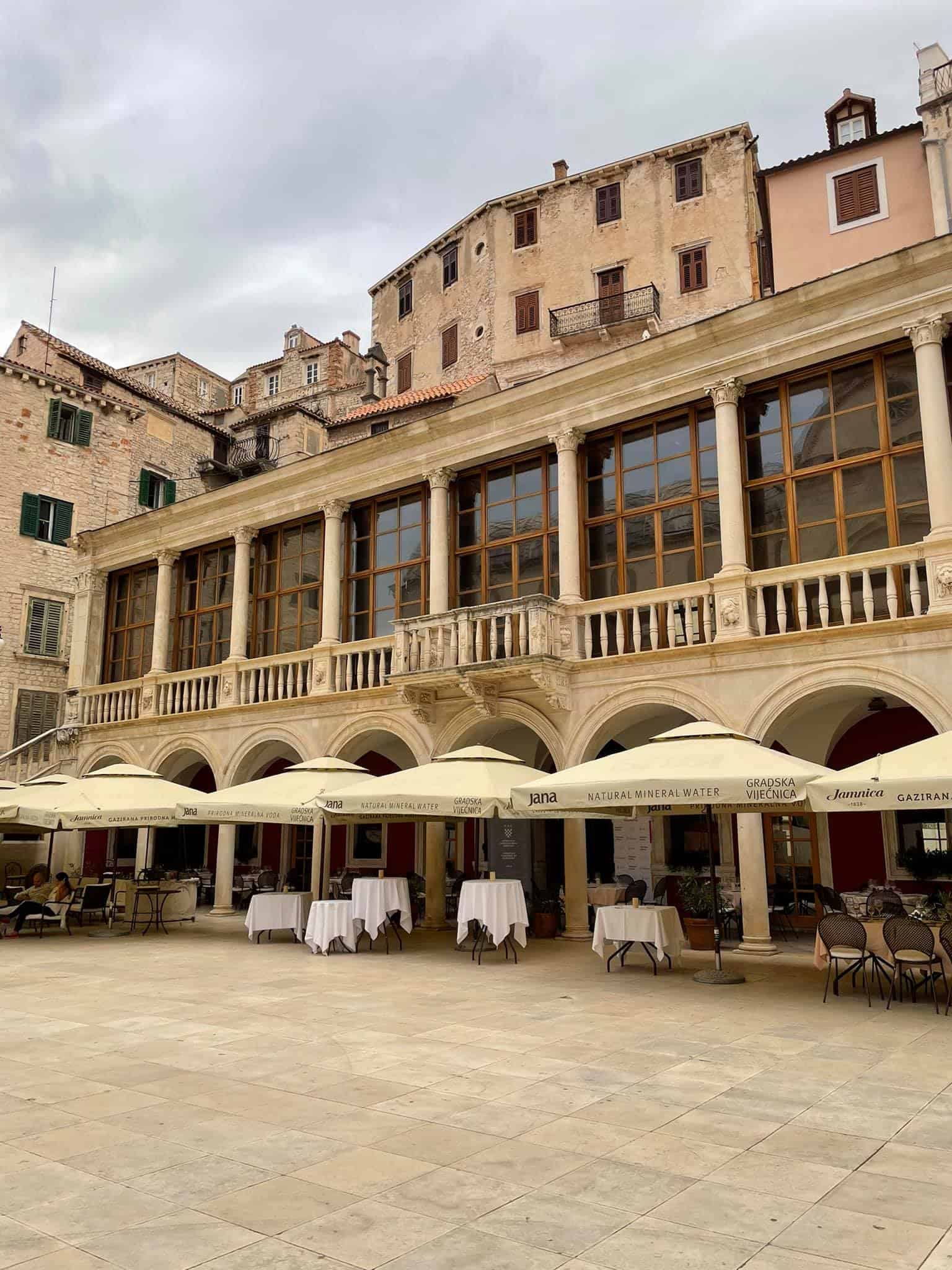 You will find accommodation options in Croatia to suit every budget and travel style. This includes everything from hotels, guesthouses and Airbnbs, to hostels.
Staying in hostels can be a great way to meet other travellers. Many Croatian hostels also offer female-only dorms.
If staying in hostels is not your thing, don't worry. That absolutely does not limit your ability to meet fellow travellers.
You can opt to book a private room at a hostel if you want a little more space and privacy. Alternatively, reserve yourself a hotel room or an Airbnb and use Couchsurfing, Meetup, and Facebook groups to meet fellow travellers.
July and August are the peak season of travelling to Croatia and accommodation costs during this time are at an all-time high. This is particularly true in Split and Dubrovnik. 
Actually, in these cities, you may as well book yourself a hotel most of the time as there really is little price difference between a central hostel and a private room! Opt to stay a little out of the centre if you can.
For instance, in Split, you can stay outside of the old town. Spinut is a good area that is a 15-minute walk away from the seafront. 
You can actually stay in student dormitories here (search for Bruno Busic dorms) while the students are away for the summer. Better yet, staying outside of the main tourist areas means that you are closer to more authentic restaurants where the food is also lower cost.
In Dubrovnik, you can enjoy the same cost savings if you stay outside of the old town. Of course, travelling out of season is a good way to save money.
Parting Words
Do you have any additional questions about solo travel in Croatia or about planning a trip here in general? Leave a comment below, I'll get back to you ASAP.
Hvala! Melissa xo
---