Solo travel in Croatia is a wonderful experience. While Croatia may not be one of the first locations that spring to mind when assessing solo travel destinations, it may be one of the best places to travel solo in all of Europe.
Solo Travel in Croatia in 2023
This article has been written by someone who spent two months travelling solo in Croatia (me!) And yes, I'm a young solo female traveller.
I flew into Split and used it as a base to take day trips to nearby Trogir and Šolta island.
From there, I started an Adriatic island-hopping adventure. I spent five days on the island of Brac, five days on Hvar, and a week on the island of Vis. During that time I also visited the uninhabited Pakleni islands.
From Vis, I backtracked to the mainland and spent a little more time in Split before heading north up the coast to glorious old Šibenik and Zadar. I then made brief stops in Senj and Rijeka, before stopping in Pula.
Pula was my introduction to the magical Istria region. From there I visited the coastal cities of Rovinj and Porec, and the medieval towns of Motovun, Hum, Groznjan and Pazin.
Then, I finally ended my trip in Zagreb. Phew.
Not only did I thoroughly enjoy solo travel in Croatia, but I also felt incredibly safe and comfortable the entire time. I found Croats to be incredibly warm, friendly and hospitable.
This never felt like an artificial kind of friendliness that you sometimes find in tourist areas where people are nice until you stop spending money. No. People went out of their way to be helpful and accommodating and a lot of what made the experience so great was the friendliness of the locals.
Staying Safe During Solo Travel in Croatia
Croatia is a very safe country, making it a perfect destination for solo travellers. Even solo female travellers can feel comfortable here. So too, can inexperienced travellers that are going it alone for the first time. 
Croatia is one of the safest countries in Europe and violent crimes are very rare. According to the Global Peace Index, Croatia is 15th on the list of the safest countries in the world as of 2022, out of 163 countries evaluated.
Of course, no country is completely devoid of crime. There is still a small risk of being a victim of a petty crime such as pickpocketing in crowded areas, but with basic precautions, you can protect yourself against that too.
Use the same common sense when travelling solo in Croatia as you would anywhere else in the world. Don't walk alone at night, watch your alcohol intake at bars and events, be wary of over-friendly strangers and keep an eye on your personal belongings.
A number of useful safety tips for solo travel in Croatia are detailed below.
Keep your plans off social media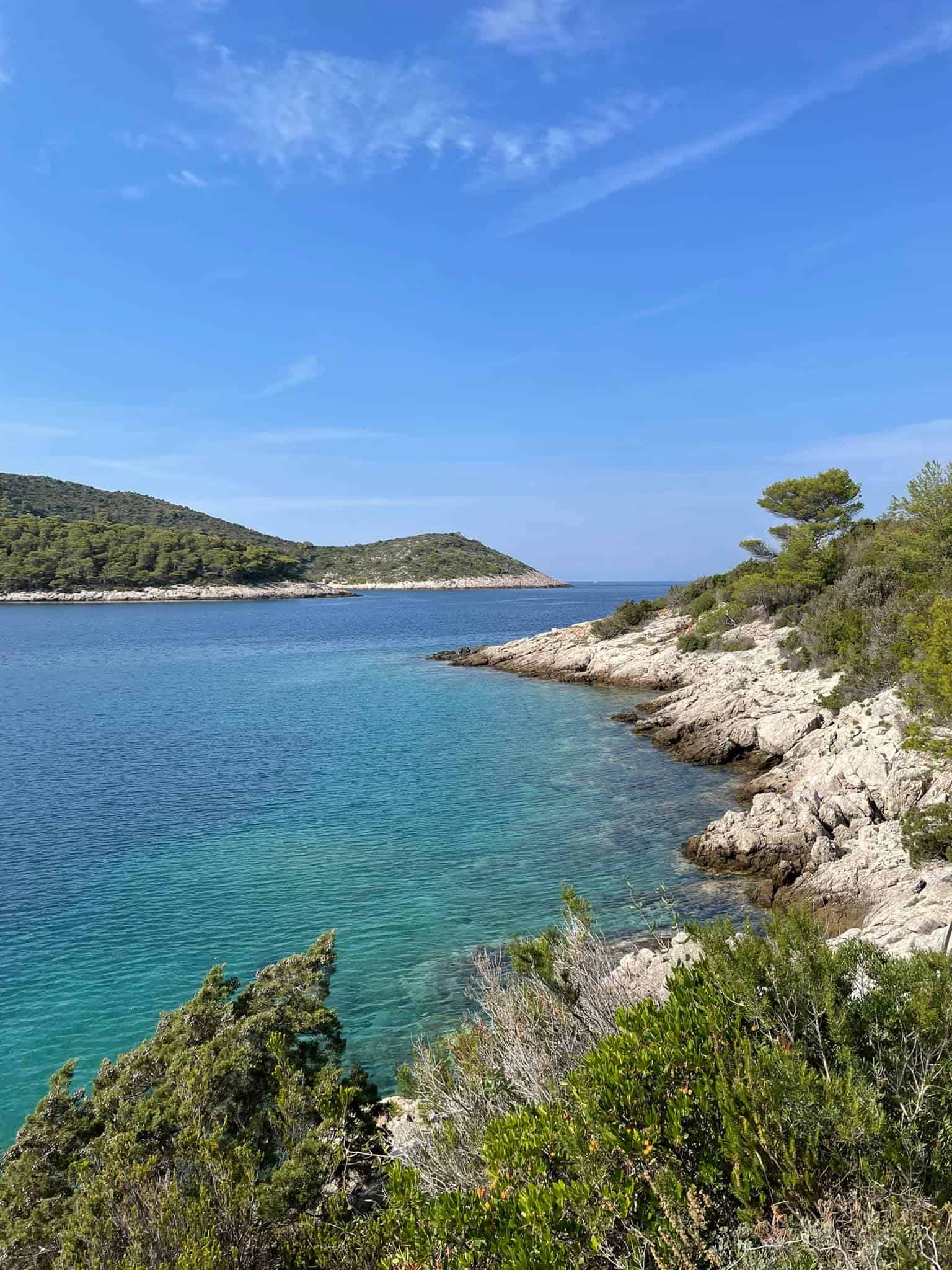 When you are travelling to new and exciting places, it is so tempting to photograph and record everything, and then upload it to your Instagram and Tiktok stories so that your friends and family see what you are doing. You should be careful about doing this, particularly if you are a solo female traveller, as you never really know who is watching your accounts.
A lot of men in the Balkans use Instagram as a sort of dating app. They find women through various hashtags and geotags and you really don't want to be posting what you are doing in real-time.
At the very least, make sure that you have already left a beach/restaurant/etc before uploading your stories from that place. At best, wait until you have left a particular city or region to upload them. It is always better to be safe than sorry.
Keep your family informed of your plans
Posting what you are up to on social media can be a good way to keep your family and friends at home up to date with where you are and what you are doing. Another way to share your plans so that people can see where you will be on each day of your itinerary is to create a Google doc itinerary.
You can create a document that details where you will be each day, the address of where you are staying, and a rough list of your plans. Share the document with your loved ones and set it to read-only so that people cannot accidentally delete something.
This is a particularly nice idea if you are travelling solo for the first time and you have parents that are especially anxious.
Consider investing in a theft-proof bag
As mentioned, Croatia is a safe country. If you are going to be a victim of a crime here, however unlikely that may be, it is going to be something opportunistic.
For instance, someone trying to snatch your backpack off your shoulder, or someone trying to unzip or slash your bag open in a crowded market. When you are in especially crowded, chaotic areas, it is a good idea to always walk with your bag in front of you so you have eyes on your things at all times.
Purchase comprehensive travel insurance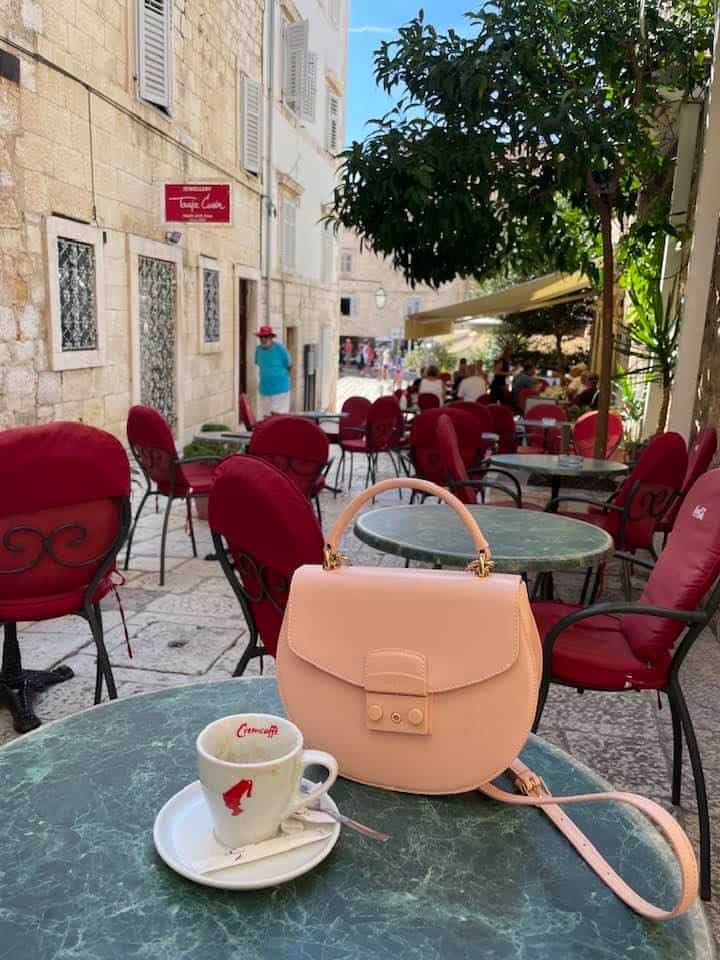 It is prudent to purchase comprehensive travel insurance before you go anywhere and Croatia is no different. Unfortunately, despite our best planning, you can never really know what is around the corner.

A good travel insurance plan will offer you up to $1 million USD worth of medical coverage. Look for a plan that offers you additional extras too.
For instance, repatriation, coverage for theft/loss of devices, and adventure sports. Always read the small print as some insurance companies consider hiking or quad biking as adventure sports that are not covered in a regular policy.
Once you have purchased travel insurance, make a note of your policy number. If you need any assistance in Croatia this will be the first thing you are asked for.
Opt for Guided Tours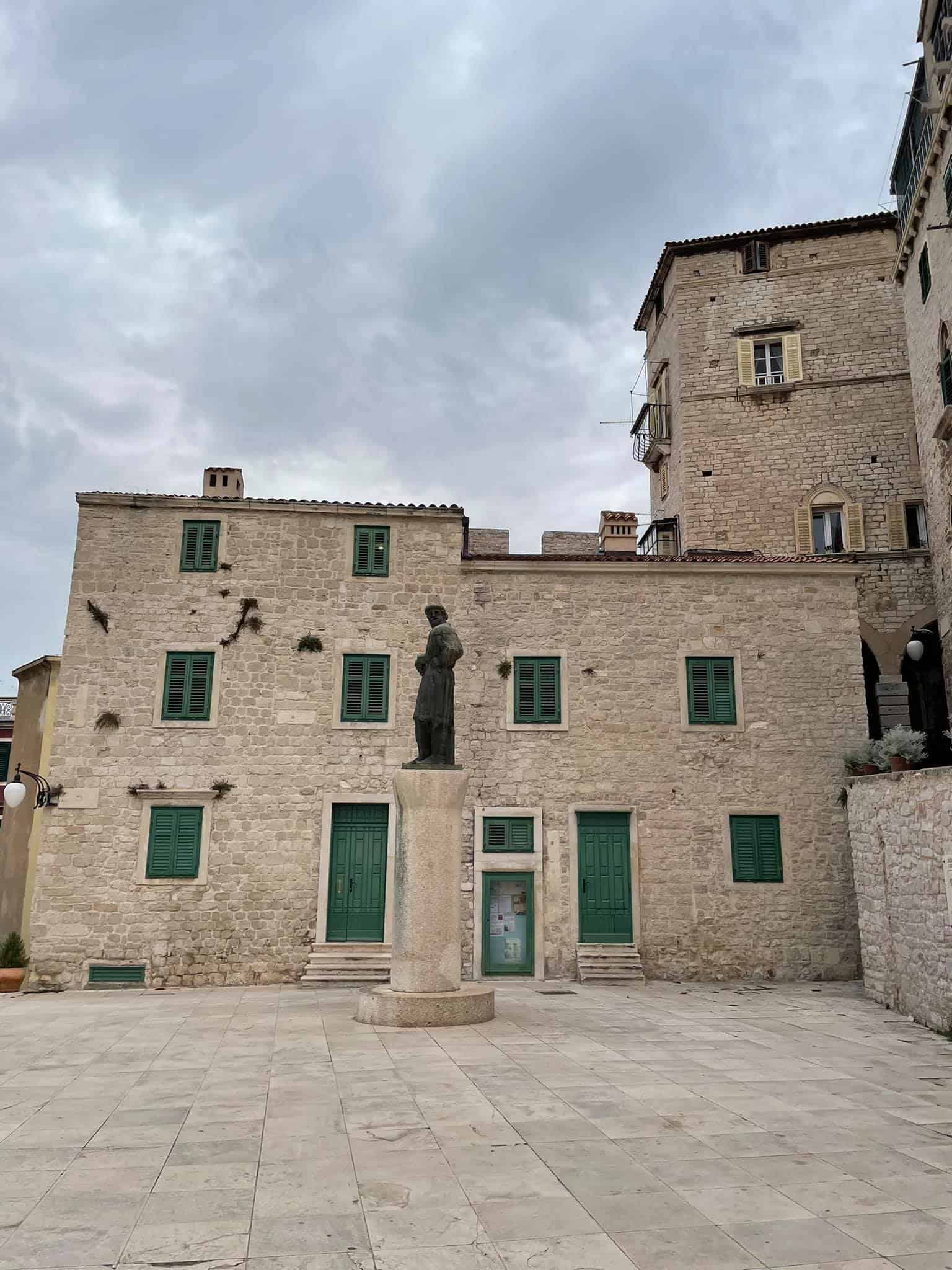 If you are completely new to solo travel and you are anxious about going it alone, there is absolutely no shame in doing a tour. Various companies offer one or two-week-long organised tours and cruises of Croatia.
While this takes some of the planning and stress out of organising your trip, a lot of these companies charge an exorbitant premium. Doing the entirety of your trip as part of an organised tour/island-hopping cruise can double (or triple) your costs.
One nice thing to consider are organised day trips and excursions. For example, you can do walking tours, afternoon sailing/swimming adventures, food tours and cooking classes.
Get Your Guide is an excellent company that links you to local tour operators in each destination. Most of the tours are done in small groups.
The setting is more intimate and you can get to know the other travellers on your tour. Another option is to book an Airbnb experience.
Things to Know About Solo Travel in Croatia
Meeting other travellers and locals is easy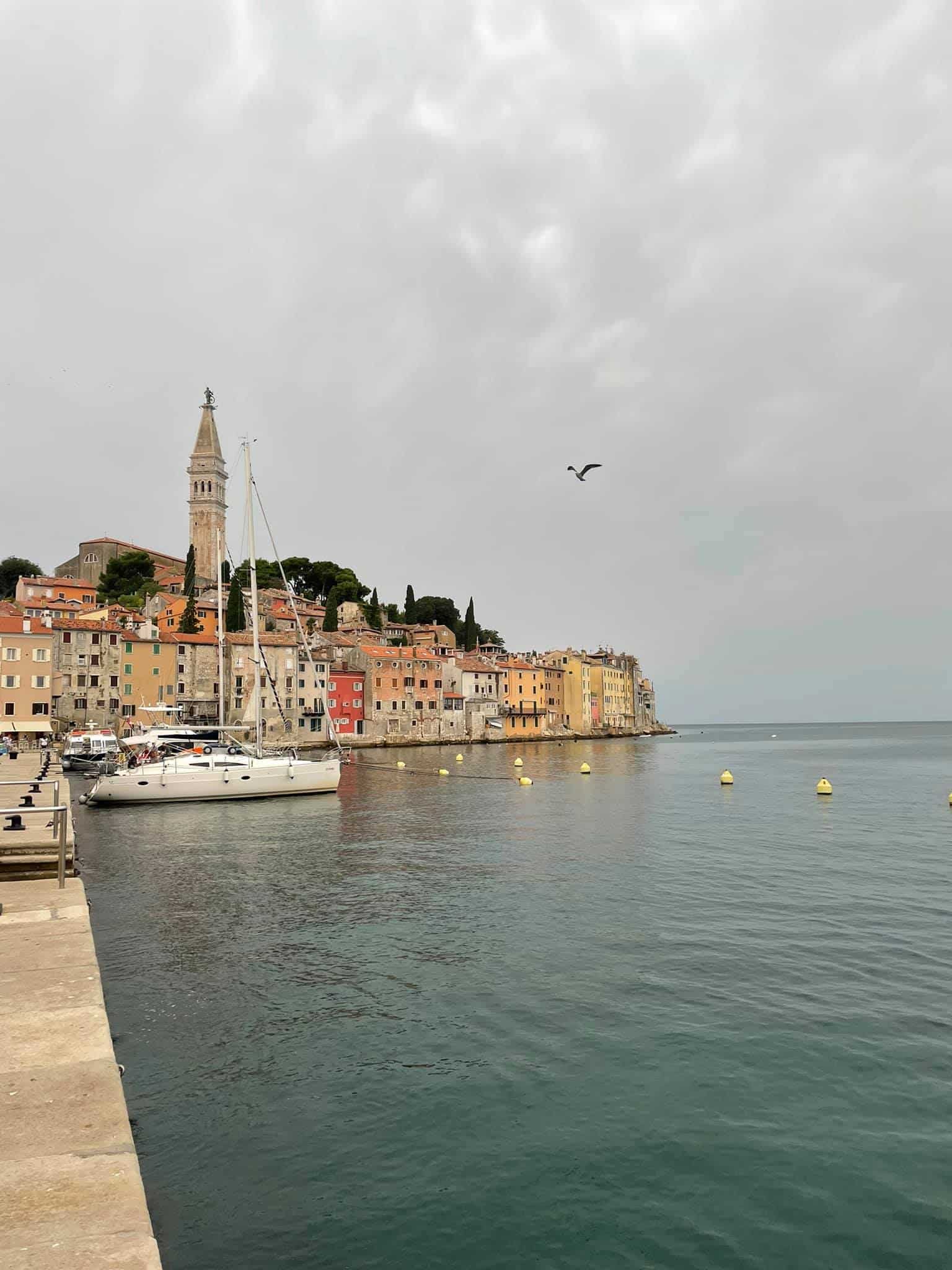 Croatia is an extremely popular travel destination. So, you can meet people here effortlessly.
If you pass through Split, Dubrovnik, Hvar, and other popular regions and cities during the summer months, you will just hear a plethora of languages and accents at every turn.
Honestly, if you are a somewhat experienced solo traveller, you might actually find Croatia a little more touristic than what you are typically used to. That being said, it's also easy to venture off the beaten path and away from the crowds as you like.
Split and Dubrovnik have essentially become victims of over-tourism in recent years. This is something not helped by the success of Game of Thrones inspiring mass new waves of tourists to explore "King's Landing" (Dubrovnik).
A lot of people that visit Croatia seem to do the same sailing itinerary. In other words, they start in Split, head to a couple of islands, and then finish in Dubrovnik.
The stunning islands of the Adriatic appeal to people of all ages and backgrounds. It interests a lot of solo travellers too.
So, you can easily meet other travellers with no real effort. You will bump into people on ferries, on buses, at hostels, on organised tours, etc.
How to meet people during solo travel in Croatia
Bumping into random friendly strangers aside, there are plenty of other ways to meet fellow adventurers when you solo travel in Croatia. Various apps and sites exist to make solo travel easier.
Couchsurfing meetings and hangouts
The Couchsurfing app was very active in Croatia. Contrary to popular belief, Couchsurfing is not just about staying at strangers' houses for free to minimise accommodation costs.
You can also attend events through Couchsurfing or use the app's hangout function. The hangout function uses GPS to show you other travellers in the area that are also on the app.
So, for instance, you can write something like "Melissa wants to grab drinks in Zadar" and you can find other travellers to join you. You will note that a lot of people use this, particularly in the more popular tourist areas.
It is also a nice way to meet Croatian locals, discover their favourite places and have something of cultural exchange. Of course, you are still meeting a stranger off the internet so always check their references to make sure they look relatively sane.
Organised events for travellers
Free weekly Couchsurfing events are organised for travellers and expats in large cities such as Split, Dubrovnik and Zagreb. You will also find events organised on Meetup.com, particularly in Zagreb which has a large expat population.
Croatia travel groups on Facebook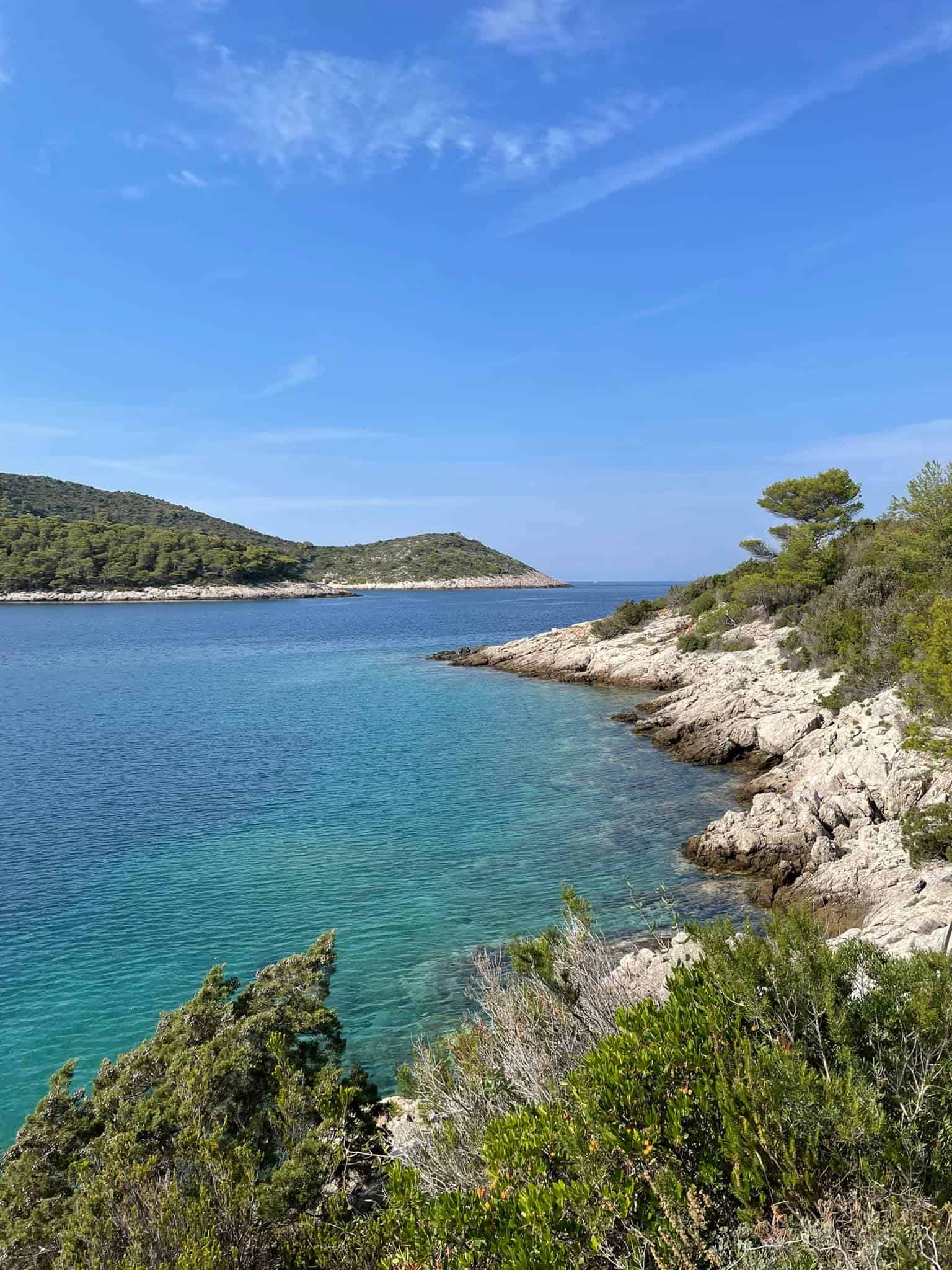 Croatia travel groups are a good way to meet fellow travellers during your trip. They are also a good platform for asking any questions you are concerned about, and for gaining advice and information.
You can simply post in the groups when you arrive in certain cities and see if anyone would like to grab a coffee, check out a local restaurant, etc. You are likely to get plenty of responses as a lot of these groups are very active.
Recommended Croatia Facebook groups
A number of Croatia Facebook groups that are worth adding to your radar for solo travel in Croatia are shortlisted below.
Best Destinations for Solo Travel in Croatia
A lot of visitors to Croatia follow the same island-hopping route from Split to Dubrovnik (or vice versa). But the reality is that Croatia offers so much more than that.
The best destinations for solo travel in Croatia are somewhat subjective and depend on you, your travel style, and what you are hoping to get out of your trip. If you want to visit well-trodden places where you will effortlessly meet tons of other travellers, there are plenty of places where you can do that.
There are also a lot of party islands in Croatia (like Hvar) where you can really let loose and dance every night away. At the same time, if you hope to use your solo trip as a chance to enjoy some peace and quiet alone, there are many places where you can escape the hordes.

(Yes, even in the peak summer months). Some of the best destinations for solo travel in Croatia are explored below.
Split
Split is a great starting point for any wider Croatia itinerary. The city is rich in history and culture and boasts excellent transport links to the Adriatic islands, or to other towns and cities along the Dalmatian coast.
Many international airlines fly to Croatia, including many routes from within Europe. In the last few years, Split has really soared in popularity, particularly as a Digital Nomad hotspot.

You will effortlessly and easily meet other travellers here as it is one of the most popular travel destinations in the country. There is also a Split Couchsurfing group that meets and hangs out every week.

Start your time in Split by paying a visit to Diocletian's Palace. This ancient palace was built for the Roman Emperor Diocletian at the turn of the fourth century.

Today, the upper level of the palace is a marketplace where you can purchase all manner of souvenirs, trinkets, and artisanal goods. If you are particularly interested in history, you can tour the tunnels and aqueducts beneath the palace and discover how advanced Roman engineering was for its time.

From here, stroll to St. Duje's Cathedral – the oldest cathedral building in the world. Watch locals haggle ferociously at the Stari Pazar grocery market and be sure to grab coffee or cocktails overlooking the sea.
2-3 days is enough for an initial Split itinerary. However, you can also use the Dalmatian capital as a base for exploring nearby towns, cities and islands (e.g. Trogir, Solta, etc).
There are also plenty of great bars and restaurants in Split. So, if you decide you want to stick around longer and just hang out and socialize, you certainly won't be bored even if you spend a week or so here.
Hvar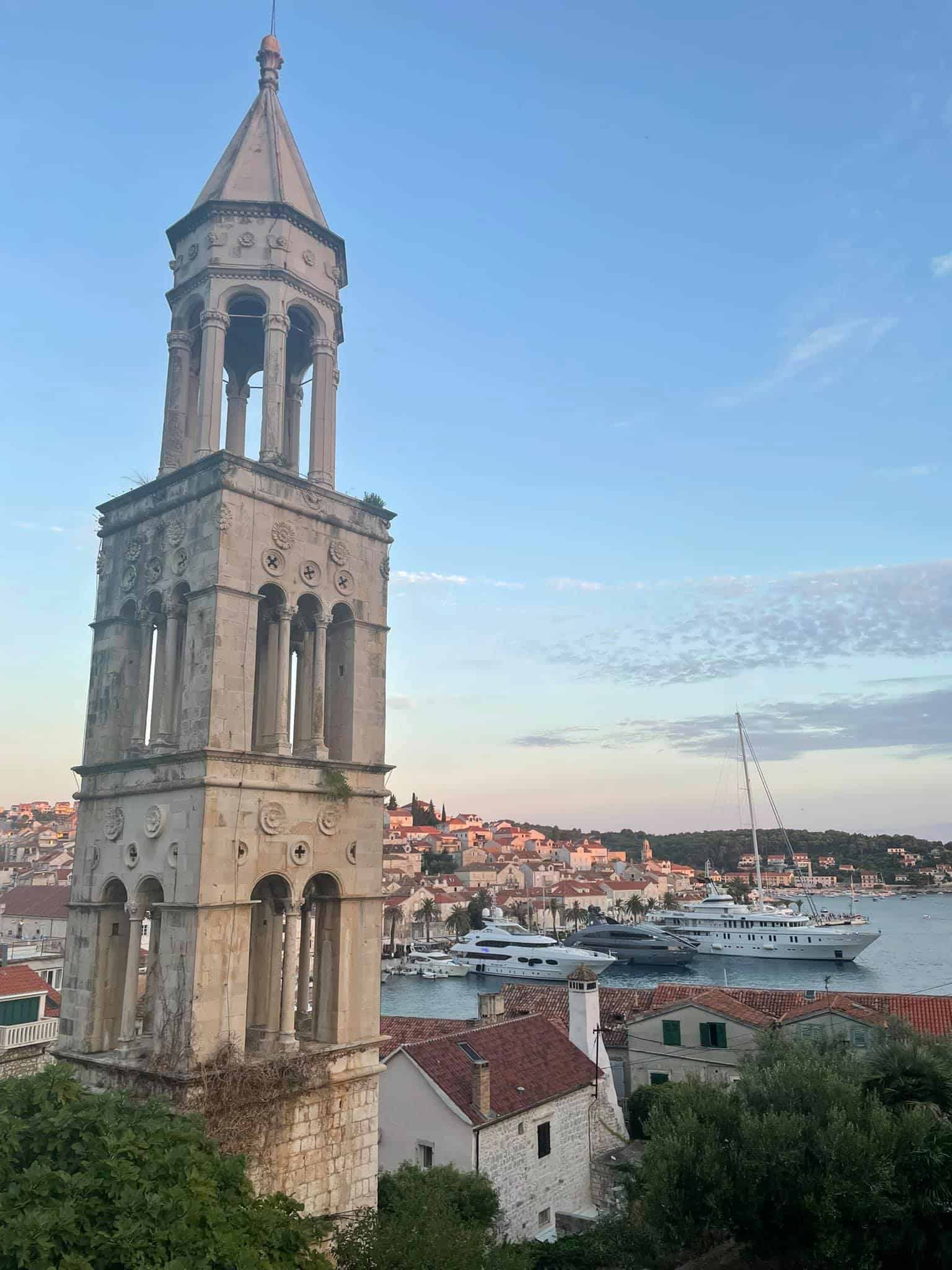 In 2021, the gorgeous island of Hvar was recognized by Condé Nast Traveler as being the best European island to travel to. And while Hvar is known for being something of a party destination, that certainly isn't all the island has to offer.
Hvar town, although often crowded in the summer, is bursting with character and old-fashioned charm. You can enjoy navigating your way through its labyrinth-like network of cobbled streets and alleyways.
Each twist and turn reveals independent boutique stores, independent coffee shops, and adorable guesthouses. If you want to party, you can join one of the many bar crawls or boat parties that depart every night.
The notorious Carpe Diem beach club, Veneranda Disco Club, Kiva, and Pink Champagne bar Hvar are the best places to party until the early morning on Hvar. Away from the bustling bars and cafes of Hvar town, Starigrad is another place you should add to your Hvar itinerary.
Buses connect the two towns and you can reach Starigrad in just 30 minutes. This is one of the oldest towns in Croatia and the oldest on the island.

Greek settlers founded the town initially in the fourth century and called it Faros (ΦAPOΣ). The town today is a mixture of Greek, Roman and Croat structures and during the day, there is often nobody around.

Exploring Starigrad feels like a journey back in time and its empty cobbled streets are a photographer's dream. Leaving the town centre, there are some gorgeous coastal walks and trails you can follow align Naselje Helios.
The Pakleni Islands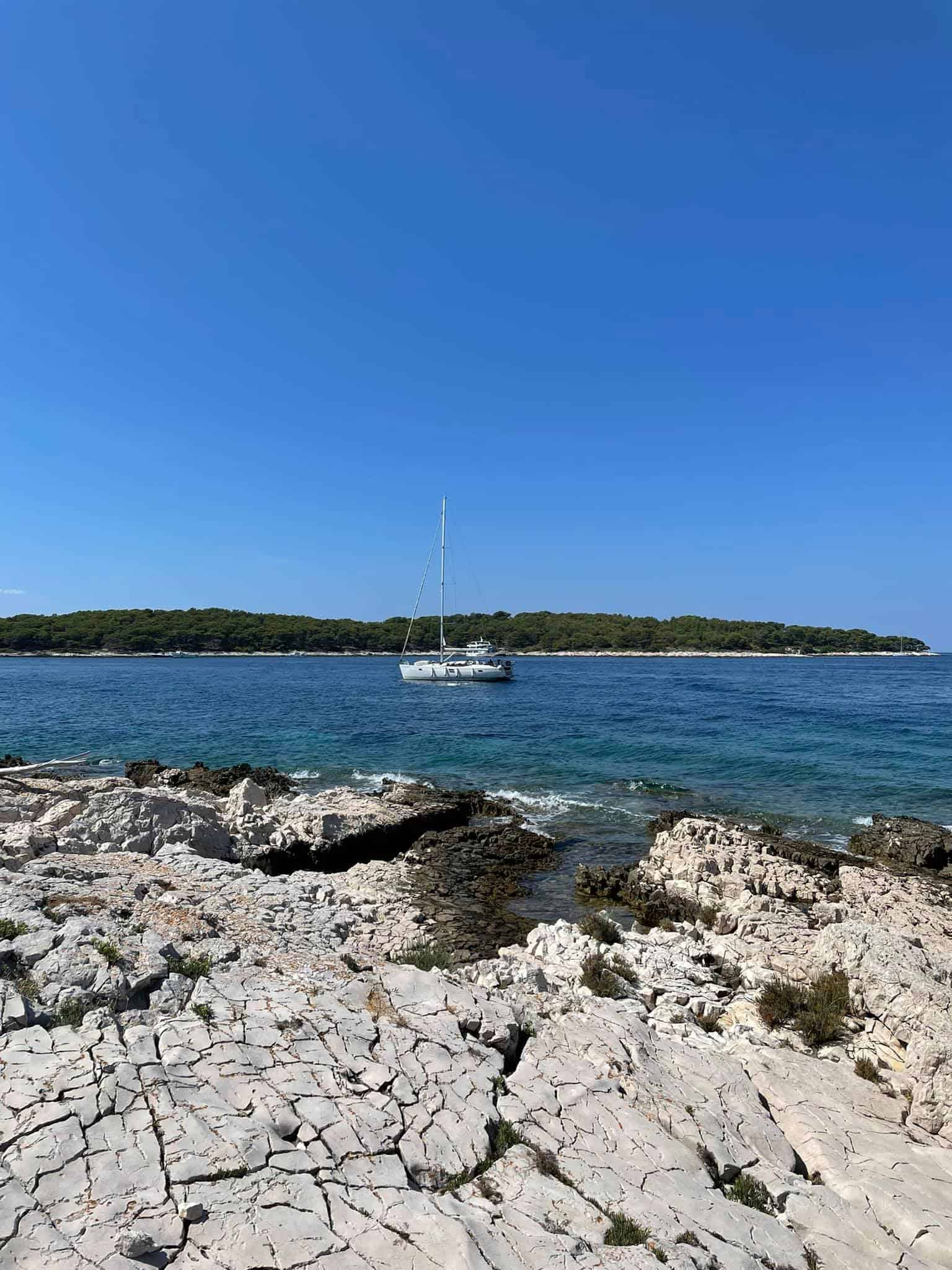 The Pakleni islands are a gorgeous, uninhabited island archipelago that sits just off the coast of Hvar. These tranquil, secluded islands make a stark contrast to the hubbub of downtown Hvar and are a great place to get away for the day.
Croatia may not have sandy beaches, but the rocky crags and coastlines backed by dense woodlands that you can find on the Pakleni islands are breathtakingly beautiful. The warm, translucent azure waters that encircle them are perfect for swimming and snorkelling in.
There are 14 islets in the Pakleni islands but only 3 of them are particularly interesting to visit. Namely, these are Sveti Klement, Marinkovac and Jerolim.
Marinkovic is home to the notorious Carpe Diem cocktail bar. If you want, you can get a boat across here during the day, party all night on the beach, and head back the following morning.
If you are looking for something more tranquil, choose Jerolim. Here, you will have entire stretches of paradisical coastline to yourself.
One section of the island is home to a nudist beach, although going without a swimsuit is completely optional. There is also an exquisite beach club restaurant on the island where you can indulge in delicious Croatian delicacies such as pasta cooked with Istrian truffles.
It is easy to get to the Pakleni islands from Hvar. You just need to walk down to the boat port and find one of the fishing boats that run across to the islands every day.
A return ticket from Hvar should cost around 40-50 kunas (£4.50-£5.70).
Vis
The stunning island of Vis is the farthest Croatian island from the mainland and is still something of a lesser-known gem. The Goulash Disko festival takes place on Vis every September, but aside from that, far fewer people venture to Vis than they do to the more popular islands of Korcula, Brač and Hvar.
Vis still feels like an undisturbed slice of paradise. If you like the Mamma Mia movies, you may be interested to know that Mamma Mia 2 was filmed here, particularly around Komiza.
Vis is not the place to go if you want to party and be super social; You will find that there are a lot fewer travellers here.
But if you seek a place to really enjoy some alone time and days spent cycling through country roads or lazing on secluded beaches with a good book, Vis is the island for you. Vis town and Komiza are the main settlements on Vis, each charming in its own right.
The former fishing town of Rukavac boasts some of the most spectacular (and lesser-known) beaches on the island. Srebna beach, in particular, is a gorgeous spot home to many hidden coves.
Meanwhile, Stončica offers several stony beaches and hiking trails. From here, you can follow a forgotten path to the Stončica Lighthouse – a 19th-century lighthouse that is the last one occupied by humans in the Adriatic.
Zagreb
Zagreb is Croatia's capital. It is a fun, cosmopolitan city that has an ever-expanding international and Digital Nomad community.

The capital city is home to a population of 800,000 and is characterized by its colourful Austro-Hungarian architecture. Zagreb is generally also much cheaper than the touristy Dalmatian coast.
There are plenty of things to do in Zagreb to keep you occupied for a long weekend. For something simultaneously unique and hilarious, head to the Museum of Broken Relationships.
Here, you will see dozens of obscure items that tell a story of a relationship's demise. Some are sad or moving.
Others are just downright amusing. For instance, an exhibit of a toaster that someone stole from their partner after they caught them cheating with the thought "how are you going to toast anything now?"
Zadar
Zadar is the oldest continually-inhabited Croatian city and it's a beautiful one. It is much smaller than Split or Dubrovnik and feels more authentic and local.

Zadar dates back to the 9th century BC when it was founded by the Illyrian tribe of Liburnians and named ¨Lader¨. In 48 BC it became a Roman Colonia.
So, many Roman ruins are scattered around Zadar today.
In particular, look out for the old Roman forum, and a lone Roman pillar. Old town Zadar is beautiful and doesn't see as many tourists as larger Croatian cities, although it is still very easy to meet other travellers here.
Part of the joy of travelling to Zadar is found in taking the time to get lost in the historic streets and enjoy sipping coffee at scenic cafes or wandering around with a cup of gelato. Zadar also makes a great base to take day trips out to Šibenik or the island of Pag.
The Sea Organ (Morske Orgulje) is one of the most unique attractions in Zadar. This is an experimental musical instrument designed by Croatian architect Nikola Bašić.

The sea organ plays music, that resembles whale sounds, as the sea waves lap up against a series of tubes that have been placed beneath a set of marble steps. Coming here in the evening, with a cup of hot chocolate or a beer when there is no one else around is particularly special.
You will also find several beautiful stretches of coastline close to the residential area a short walk from oldtown Hvar. The sunset over the Adriatic from this part of mainland Croatia is unparalleled.

Wild Beach Puntamika and Plaža Borik are particularly good choices.
Getting Around Croatia
Public transport in Croatia is generally pretty good, especially if you are travelling between major destinations. Buses and ferries are the main way to get around public-transport wise.
Unfortunately, Croatia's train network is not very extensive. It is pretty much restricted to services that operate in and around Zagreb.
Bus travel in Croatia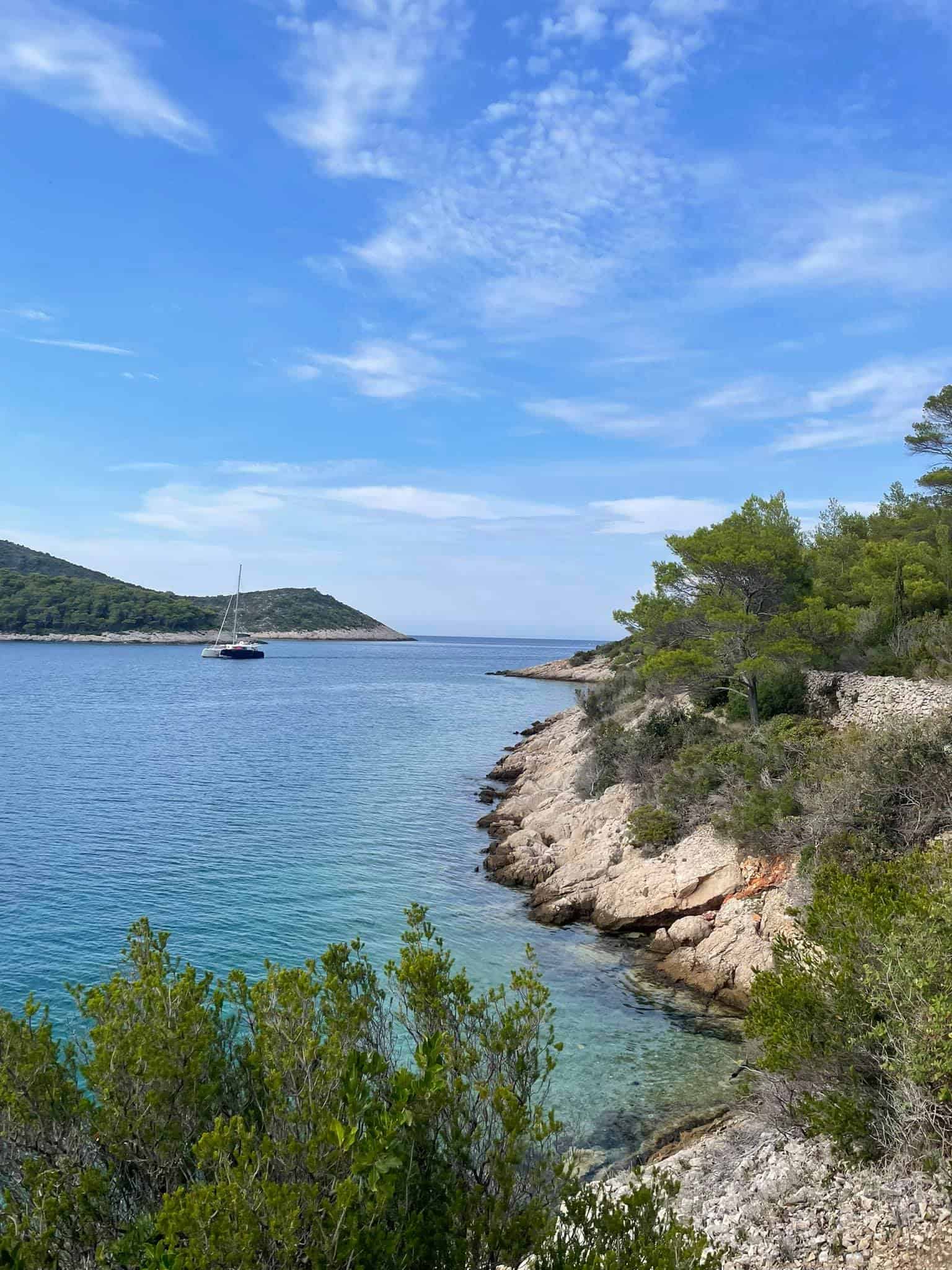 Getting around Croatia by bus is both affordable and convenient. Most major towns and cities have a bus terminal (autobusni kolodvor).
Services generally run on time and buses are clean, modern, and often have wifi on board. You can purchase bus tickets in person at the ticket offices of the bus stations or online in advance.
It is advisable to always purchase your tickets a day or two before you travel. This is particularly true if you plan on travelling during July or August. At this time, services often sell out, particularly on popular routes such as Split to Dubrovnik,
There is not just one bus company that operates in Croatia, but several. This means that several companies may all be serving the same route at different times.
Get by Bus Croatia is a convenient website to use. It displays the timetables offered by every bus company so you can easily find the most suitable bus time/route without having to separately trawl through individual sites.
Arriva buses have also recently started operating in Croatia. Their buses often felt the cleanest and most modern.
If you choose to purchase bus tickets online in advance, you can use a mobile ticket. You don't have to print this, just show the QR code on your phone.
Most buses do not include checked luggage. This is typically between 5 and 10 kuna depending on the bus company.
Car travel in Croatia
Renting a car in Croatia gives you a lot more freedom and flexibility. This is particularly true if you start venturing into the Istria and Slavonia regions which are very rural and barely serviced by public transport.
That being said, this is the most expensive option, particularly when you are travelling solo and especially if you will solo travel in Croatia in the summer. Alternatively, check rideshare apps like BlaBlaCar.
You will find a lot of people using these apps to get between cities. The concept is that you ride with another traveller(s) that is headed to the same place as you and you just give a little money for gas.
Taxis in Croatia
Uber exists in Croatia and it's cheap and easy to use. If you don't feel like trying to navigate complex inner-city bus systems, just use Uber.
For instance, in Split, I found that journeys from one side of the city to another cost just 3-4 euros. If you're exhausted at the end of a long day's sightseeing, this is the way to go.
Do not try and hail a taxi on the street in Croatia. Taxi drivers around the world seem to be a law unto themselves.
When I tried to get a taxi from a rank or I hailed one on the street, I noticed all of the usual tricks. For instance, the driver assured me that the meter was on and then refused to show me the meter and made up a price on the spot, the driver took me on long-winded routes etc.
This was the only unpleasant experience I had during my solo travel in Croatia. Just stick with the taxi apps.
Solo Female Travel in Croatia
Is Croatia safe for solo female travellers? The answer is a resounding yes.
You will see a lot of other travellers, including fellow solo females, meandering around Croatia. This alone provides a feeling of reassurance.
People, including local men, are very respectful of women. You will not experience uncomfortable advances or street harassment in Croatia as you may have experienced in other parts of Southern Europe.
Even wandering along the beach by myself in my swimsuit, swimming alone, and sitting at cafes and restaurants alone, I was not disturbed. Croatia has honestly been one of the most pleasant places I've visited as a solo female traveller and that's saying something. I've travelled to 50 countries!
Croatia is a patriarchal country and people are much more traditional here than you may be accustomed to in your home country, particularly if you grew up in the west. This is especially true of the conservative Dalmatia region.
However that being said, as a person passing through, you do not experience this patriarchy in a negative or oppressive way. I found that old-fashioned values towards women were ingrained in the culture.
For example, men would always run and open doors for me, pull out my chair for me, help me with my luggage, and be extremely nice and polite. I don't think it's antifeminist to say you appreciate chivalry.
Considering dating in Croatia? It's actually considered offensive if a man lets a woman pay her half of the bill. Not that we independent, travelling women expect men to pay for us. But it's just an extension of people acting very respectfully towards women.
Accommodation in Croatia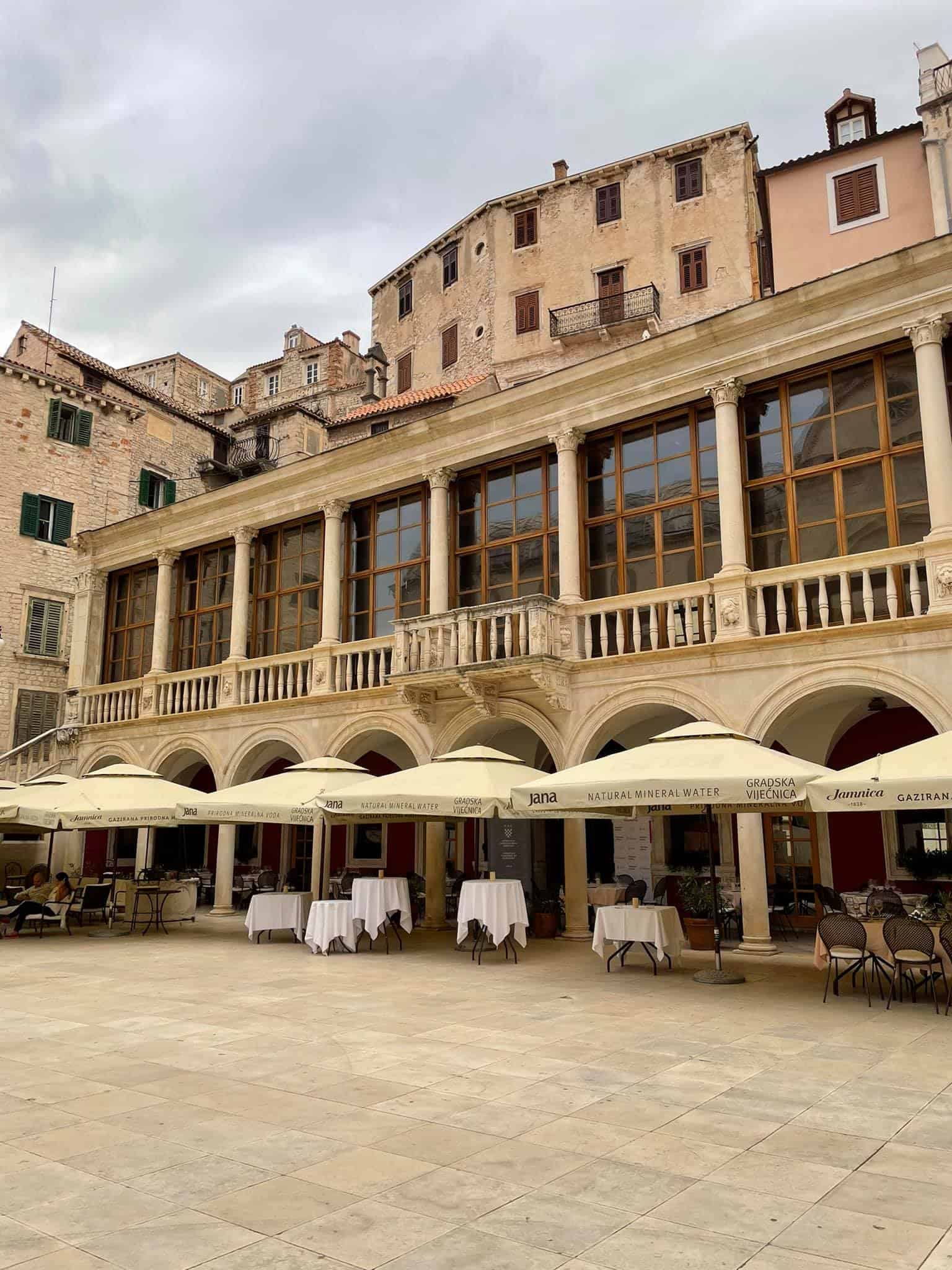 You will find accommodation options in Croatia to suit every budget and travel style. This includes everything from hotels, guesthouses and Airbnb, to hostels.
Staying in hostels can be a great way to meet other travellers. Many Croatian hostels also offer female-only dorms.
If staying in hostels is not your thing, don't worry. That absolutely does not limit your ability to meet fellow travellers.
You can opt to book a private room at a hostel if you want a little more space and privacy. Alternatively, reserve yourself a hotel room or an Airbnb and use Couchsurfing, Meetup, and Facebook groups to meet fellow travellers.
July and August are the peak season for travelling to Croatia and accommodation costs during this time are at an all-time high. This is particularly true in Split and Dubrovnik.
Actually, in these cities, you may as well book yourself a hotel most of the time as there really is little price difference between a central hostel and a private room! Opt to stay a little out of the centre if you can.
For instance, in Split, you can stay outside of the old town. Spinut is a good area that is a 15-minute walk away from the seafront.
You can actually stay in student dormitories here (search for Bruno Busic dorms) while the students are away for the summer. Better yet, staying outside of the main tourist areas means that you are closer to more authentic restaurants where the food is also lower cost.
In Dubrovnik, you can enjoy the same cost savings if you stay outside of the old town. Of course, travelling out of season is a good way to save money.
Final thoughts on solo travel in Croatia
Do you have any additional questions about solo travel in Croatia or about planning a trip here in general? You might also enjoy this post on travelling to Croatia in the winter.
Hvala! Melissa xo
---