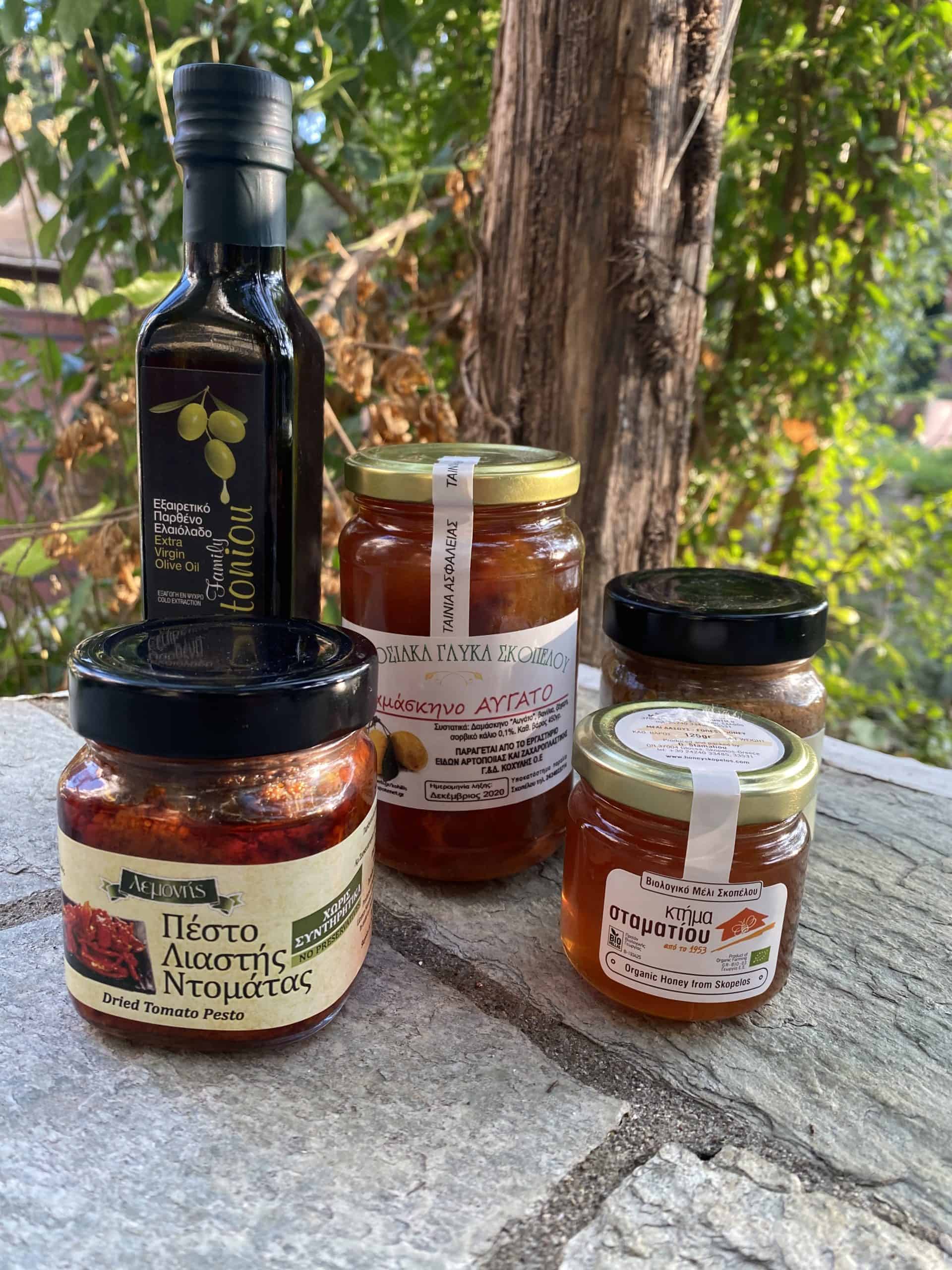 2020 has seen us face unprecedented times. Your trip to Greece may have been indefinitely postponed, but everybody deserves a touch of Mediterranean magic in their lives and in their kitchens.
So, we are bringing Greece to you. Introducing Melisses luxury gourmet Greek gift hampers – the perfect birthday, Christmas, or anniversary gift for the Grecophiles in your lives.
About Our Hampers
These ethically sourced gift baskets are prepared using the highest quality, organic produce created with love by small Greek business owners across the country. They are delivered to you, personalised and beautifully gift wrapped from the little island of Skopelos in the Sporades.
Each parcel contains a copy of "Our Secret Greece" independent publication. Here we share interviews with the sweet yiayias, the generations-old family business owners, the faces behind the local olive presses, and so on. We also share Greek recipe suggestions and the latest stories from our paradisiacal island in the Northern Aegean.
Ethical Focus
As global citizens, we believe it is our responsibility to incorporate good ethics into our business model. Our deliveries, though wrapped for aesthetics and safe delivery, utilise minimal packaging, no plastic, and recyclable jars.
We purchase our stock from independent Greek producers on the islands and we buy from them at a fair price. We see this as our way to aid these hard working independent businesses who have sadly incurred massive losses as a result of the lack of tourists to Greece this year.
5% of all profits are contributed to Straycare Skopelos, a local independent charity that receives no funding and aids in rehoming and neutering sweet stray animals around the island.
Looking for Something?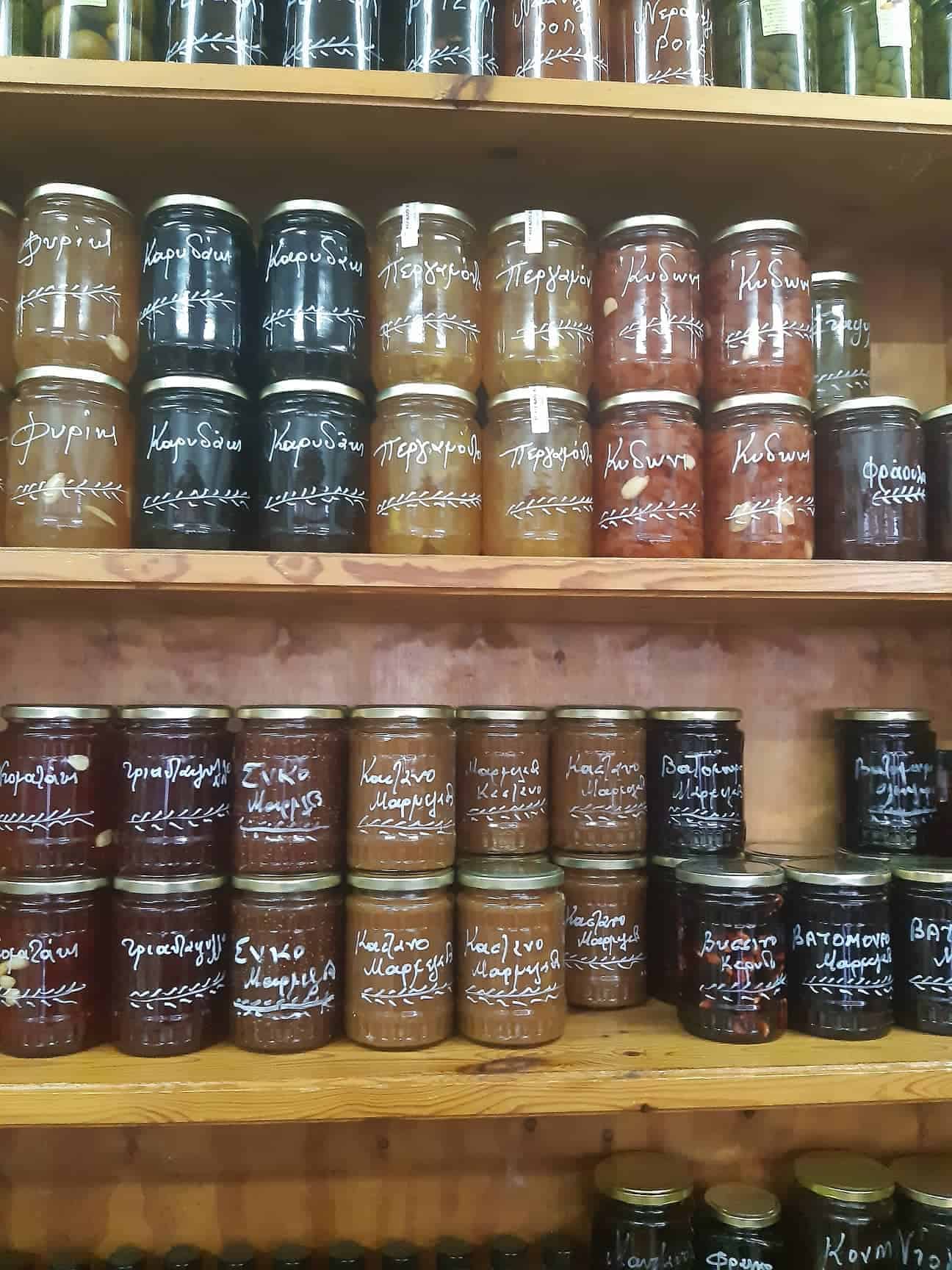 Our little luxury hamper shop was born in October 2020. We will expand and develop our product offering as time goes on. We also make bespoke hampers to suit your personal interests and dietary requirements. Please contact us and we will craft the perfect gift together.
Perhaps there are specific products that you tried in Greece and that you miss. Oregano crisps perhaps, Greek chocolates and candies, orzo pastas, etc. If there is an "added extra" product you'd like us to add to your hamper, let us know.
We are in Greece and can happily pick it up for you at a local store, and add it to your order. You will be charged no more than the cost price of the item.
Deliveries Around Europe and Beyond
We are based in Skopelos town, Greece. All domestic and international parcels will be sent with tracked, priority delivery via ACS Greek courier.
You can expect to receive your parcel in any part of Europe within just 5 days. We consume most of the delivery costs within the sale prices of each item. Going forwards, we will open a UK distribution centre to remove all delivery costs.
As standard, we do not presently ship to the United States, Canada, or other destinations outside of Europe. However, if you are within these regions and interested in our hampers, please do get in touch. We will try our best to accommodate you and assess the delivery options together so that this does not break the bank.
Shop Greek Hampers
IMPORTANT COVID-19 DELIVERY NOTE
Due to the ongoing global pandemic, international deliveries may take a little longer than usual. Please allow 10 days for receipt of goods within Europe.
Frequently Asked Questions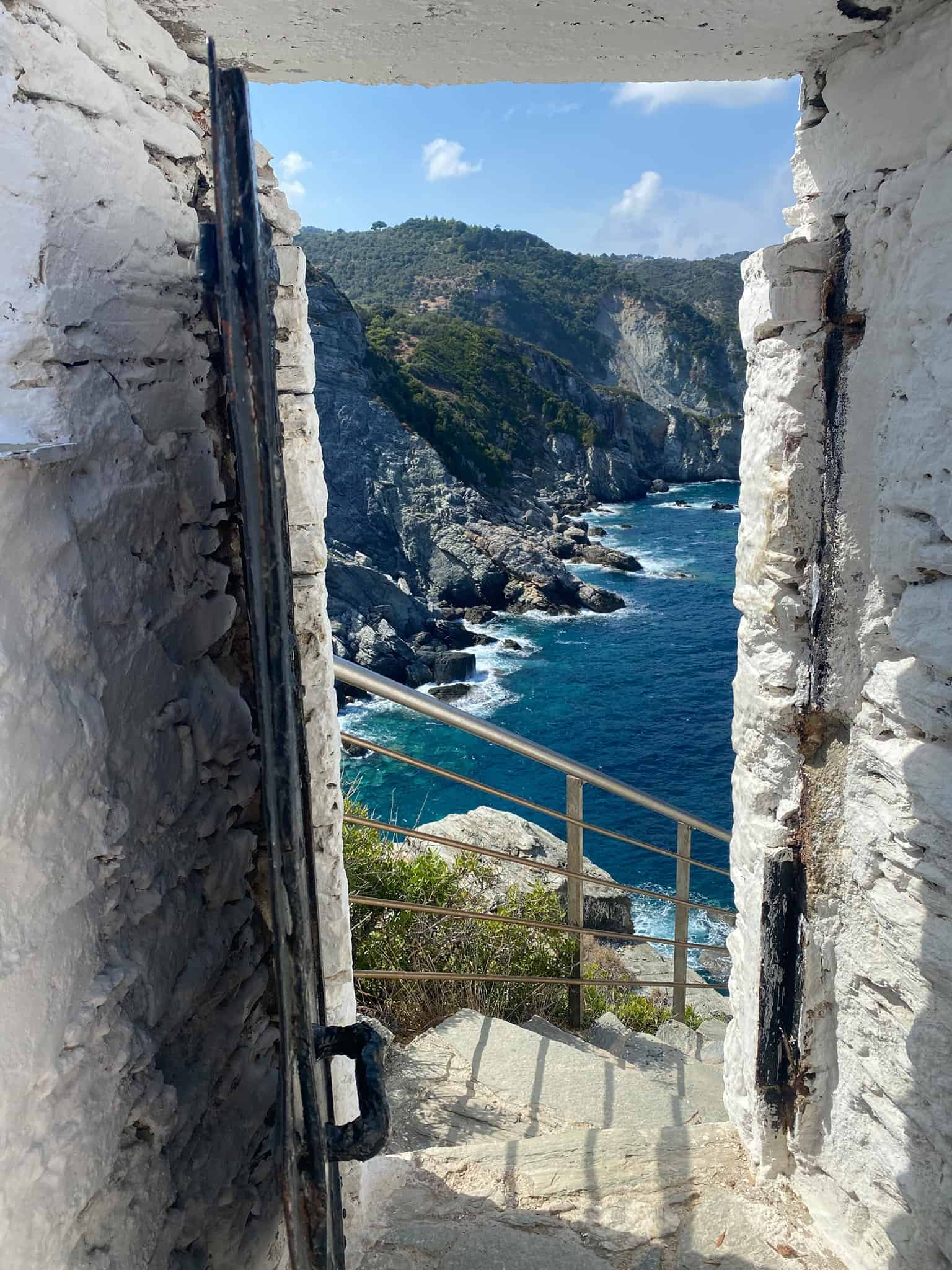 Is next day or designated delivery possible?
Yes. Depending on your location. Contact us if you need a very fast turnaround .
Why don't you ship to the USA and Canada?
Shipping costs from Greece to other EU countries start from 18 euros (based on 1kg parcel). We consume most of that from our profit margin because we want our customers to enjoy Greek gourmet goods without spending a fortune.
Costs outside of Europe are even more expensive. We would be happy to accommodate you but hate to inform you of these costs. We hope to be able to serve customers in Canada and the USA in the near future.
Can I discuss my order with you?
Yes. Please contact Melissa via [email protected], or on Viber/Whatsapp/Call +306983752362. We strive to respond ASAP, and always within 24 hours.
Can I buy specific products in bulk?
Yes. We can organise deliveries of honeys, oils, jams, spoon sweets, cheeses, etc to you from our distributors. Bulk purchases also mean substantial discounts. Melisses hampers will not add a big markup. Please contact us to discuss.
What does "Melisses" mean?
Melisses is the word for bees. Melissa is our founder's name and it means "honey bee" in Greek.
Μιλάς ελληνικά?
Nai.
Are the hampers vegetarian and vegan friendly?
All hampers are vegetarian. Some products are not vegan friendly as they contain cheese, or are prepared in places that handle dairy produce. If you are interested in a hamper whereby one of the items contains cheese/dairy, please contact us. We will substitute that item with a vegan-friendly alternative.
Do the products contain nuts?
Some items, such as the kourabiedes, nougat bars and pates contain nuts. Others are prepared in places where nuts are used and as such, they may contain traces of nuts. Sadly we cannot safely accommodate people with nut allergies.
Can you provide gluten free hampers?
Yes! Gluten-free hampers are marked as such. If you are interested in a hamper that is not specified as gluten-free, please contact us. We will offer you a safe substitute for the products you cannot consume.
What else you got cooking?
We aim to provide cooking classes and gourmet food tours in Skopelos in 2021. Watch this space!
Need Something?
Please don't hesitate to reach us via the contact form below if there is anything that you need. We respond to all queries within 24 hours.
You can also reach Melissa via email at [email protected] or via telephone within Greece on +306983752362. Efharisto poli! xo