Planning a Luxembourg itinerary is a highlight of any trip to Europe. The little landlocked country, known officially as ¨the Grand Duchy of Luxembourg¨ may be small, but it has plenty to offer within its scenic borders. This Luxembourg two day itinerary showcases the best that the country has to offer – from the must-see sights to the local secrets.
Today, Luxembourg is one of the world's wealthiest countries. The charming European nation shares its borders with Belgium, France, and Germany, and is known for its picturesque towns, historic castles, gorgeous countryside, and exquisite wineries.
Luxembourg is both the name of the country and the name of its capital, Luxembourg City. Although the country was heavily bombed during World War II, it has been lovingly restored and has thrived ever since.
The city of Luxembourg is a nice place to base yourself during your trip. It makes a great jumping-off point for exploring both the northern region of Oesling and the southern region of Gutland. In 1994, it was awarded a UNESCO-protected status on account of its well-preserved ancient fortifications and historic quarters.
A Perfect Luxembourg Two Day Itinerary for 2023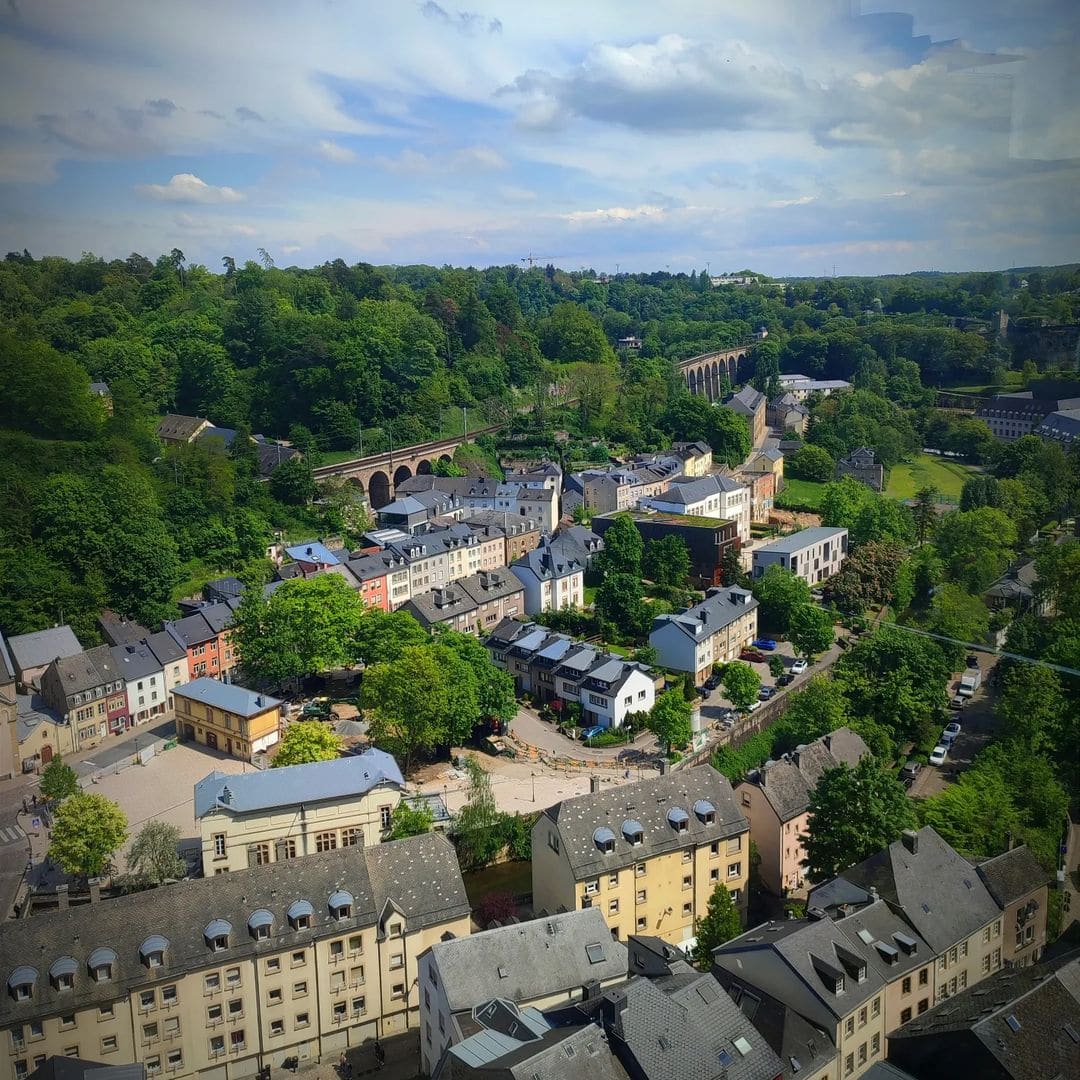 Luxembourg has a history dating back thousands of years. This region was home to an important trade city during Roman times.
In 963, Siegfried I, Count of Ardennes came here when he traded some of his ancestral lands for an ancient Roman fortress known as Lucilinburhuc or ¨Little Castle ¨. Siegfried's arrival in the country propelled the development of the nation and led to Luxembourg becoming an important economic and political hub.
The House of Luxembourg developed over the following five centuries and existed between 1308 and 1437. When it fell, the country's independence also ended.
Luxembourg passed through the hands of various rulers in the centuries that followed. Each has left a mark on the nation's architecture, culture, and gastronomy as it stands today. After a brief period of Burgundian rule, the country passed to the Habsburgs in 1477.
It then passed to the Southern Netherlands, back to the Austrian line of the Habsburg dynasty, and was then occupied by Revolutionary France. In 1815 Treaty of Paris transformed Luxembourg into a Grand Duchy. The city is famous because, at one point, it was one of the most fortified cities in Europe.
Many of the old defensive walls and structures still remain, and you can wander along the ramparts of the old fortifications. Even if you don't consider yourself a history buff, you will surely find it interesting to learn the legends and stories of Luxembourg during your trip.
Luxembourg Itinerary Day One:
Luxembourg City
Spend the first day of this two day Luxembourg itinerary getting your bearings with Luxembourg City. Don your comfiest shoes and prepare for a day spent exploring each of the city's charming neighbourhoods on foot.
Grab breakfast in Luxembourg City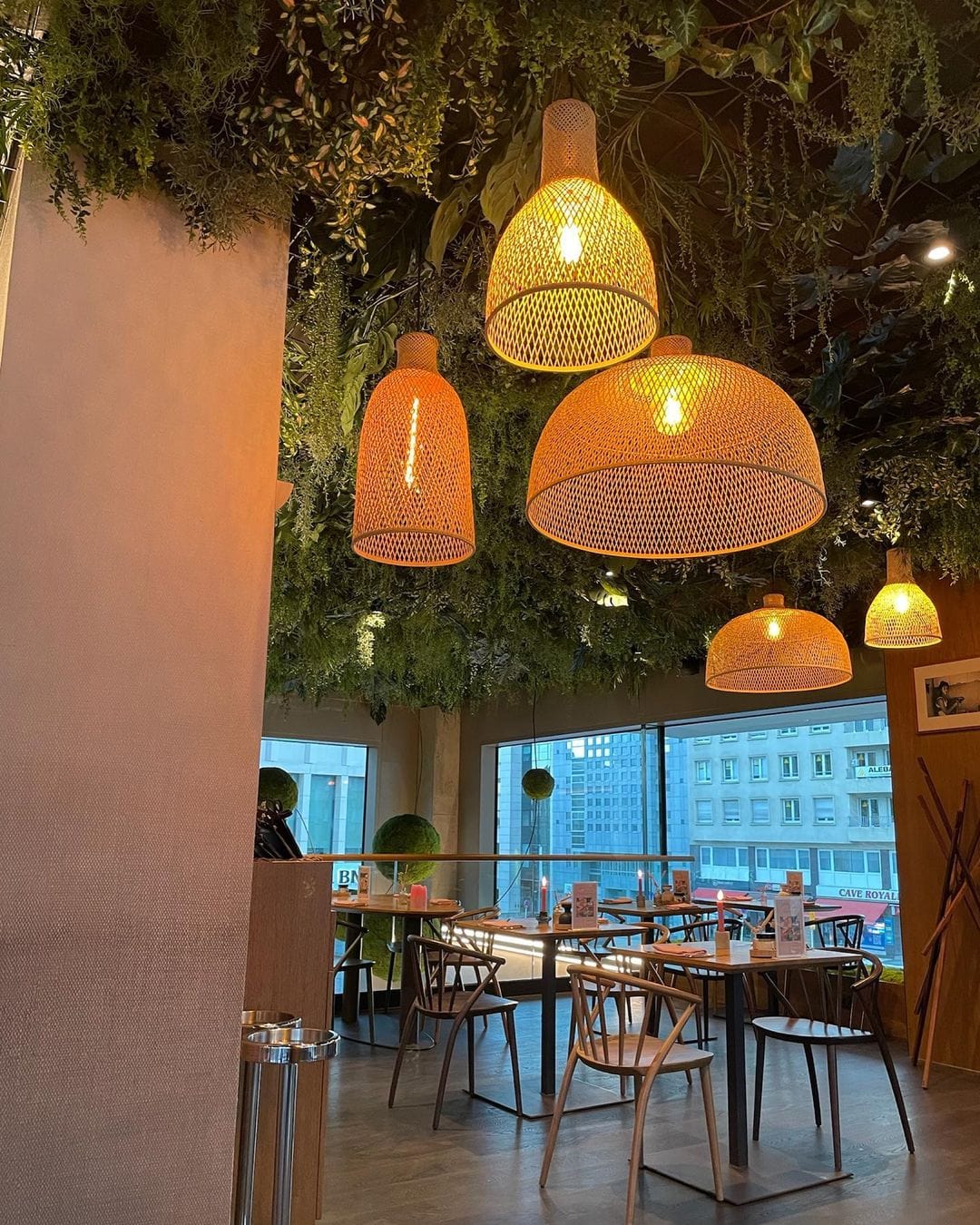 Kaffi (breakfast) in Luxembourg is enjoyed in a similar way to in many other European cities. People often start their day with a croissant, pan au chocolat, or other baked goods paired with a strong cup of cappuccino or espresso. or they may tuck into an international classic like an eggs benedict.
Le Table du Pain (19 Monterey Ave and 37 Av. de la Liberté) is a local favourite, known for its fresh pastries, excellent coffees, and diverse brunch menu. Meanwhile, La Mezzanine du Boulevard (10 Av. Monterey, 2163 Ville-Haute Luxembourg) is a gorgeous, airy Bohemian space that serves incredible breakfast platters and savoury breakfast tartines.
(Try the portobello and burrata tartine or the smoked salmon!)
Revel in the view from Europe's most beautiful balcony
Luxembourg City is often affectionately referred to as being ¨Europe's most beautiful balcony¨ on account of the unparalleled views that you can enjoy from various points around town. The city has a unique layout as it is spread across the Bon Pays valley, with the Alzette River running through it.
It is essentially divided into two halves. The city centre, and the old town are located at the top of the valley.
The quirkier neighbourhoods of Clausen and the Grund are situated at the base. When you are sufficiently stuffed from breakfast, make your way to Le Chemin de la Corniche – a pretty boulevard at the top of the valley that offers a panoramic view of the lower town of the city, the Grund, and the Rham Plateau.
The Plaza de la Constitution can be found here. This leafy green square is a popular rendezvous point among locals and features a small memorial sculpture built in honour of those that lost their lives during World War II.
You can snap some great photographs from here, with the Adolphe bridge, and the fluttering Luxembourgian flags in the background. 
Visit the Casemates Bock
From Le Chemin de la Corniche and the Plaza de la Constitution, it is just an 8-minute walk to the Casemates Bock. This unique attraction is an intricately carved, labyrinth-like network of tunnels and secret passageways that were carved into the rocks and cliffs beneath Luxembourg City in the 1640s. 
The Casemates Bock was built as part of a defensive strategy and today, it is one of the most popular tourist attractions in Luxembourg. The tunnels once housed entire secretive settlements including barracks for 1200 soldiers, slaughterhouses, and supply stores.
During the second world war, this man-made cave network was used as a bomb shelter.
Although many of the tunnels were destroyed in the 18th century, 17 km of them still remain, extending 40 meters below the ground.
Today, the various rooms and tunnels contain different exhibitions displaying everything from light installations and contemporary artwork to historic weaponry. In addition to the permanent exhibitions on display here, various temporary art and culture exhibits are hosted here throughout the year.
(Do note that as of May 2023, the Casemates Bock is closed due to some necessary repair works but is likely to reopen in the near future. Do check this in advance of your trip.)
Explore Clausen and the Grund
From the Casemates Bock and the upper level of Luxembourg City, you can take an elevator down to Clausen. This is one of the oldest neighbourhoods in the city and is characterised by its quaint, pastel-coloured houses and buildings.
Centuries ago, this area was home to many resident artists and creatives. That artistic vibe is still felt in the area today, thanks to the presence of various independent galleries, artisanal stores, eclectic boutiques, bars, and craft breweries.
There are a couple of notable historic buildings here, including the 13th-century Church of St. Cunegonde and the Neumünster Abbey.
Admire the Neumünster Abbey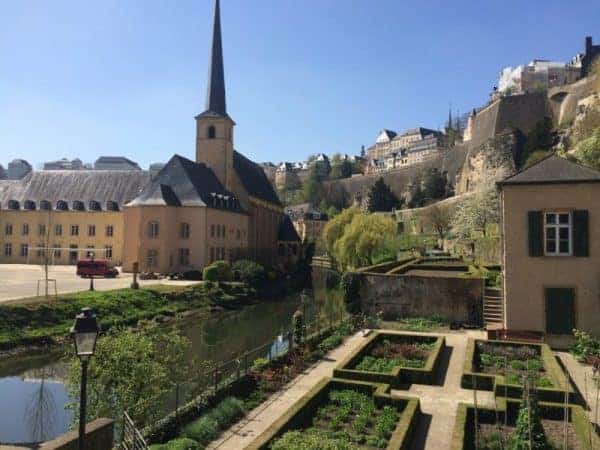 On postcard images of Luxembourg and Clausen, you will usually see an abbey with a pointed grey church spire. This is the Neumünster Abbey.
The abbey was founded in 1606 and was a home of Franciscan nuns. It later served as a prison and then an army barracks before being transformed into a cultural centre in the 1990s.
There is usually something going on here every day of the week. So, it's worth checking with your hotel/on local websites to see if any events or markets coincide with the dates of your trip.
Flea markets, live music performances, free art exhibitions, and lectures and speeches are held here most weeks, particularly in the summer.
They are situated in the lower part of Luxembourg, along the steep grassy banks of the Alzette River, and were once inhabited by craftsmen and artisans. It is easy to reach them – either by taking the descending walking route or by using the outdoor elevator.
Clausen and the Grund have stayed true to their artistic routes. Today, the area is filled with quirky craft workshops, independent breweries, and trendy coffee shops.
The picturesque Neumünster Abbey is a great place for a photo opportunity. It was the first burial place for the counts of Luxembourg.
Today, it is a popular rendezvous point among Luxembourgians and is a hubbub of cultural activity. Dozens of flea markets, art exhibitions, live music, and lectures take place here throughout the year.
Ride the Pfaffenthal lift back to central Luxembourg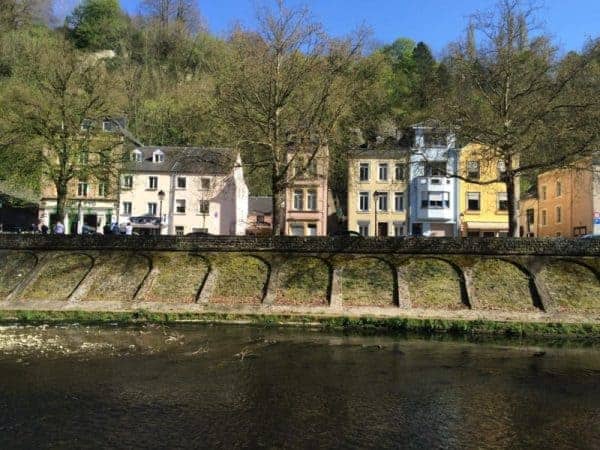 Getting up and down between the upper and lower levels of Luxembourg City is easy, thanks to the existence of several scenic glass lifts that are free to use. (Good news if you don't feel like walking up and down steep stairs and winding pathways!)
The Pfaffenthal elevator connects the upper-level district of Ville Haute with Pfaffenthal, in the Alzette valley below. The glass elevator is a great place to take photos and climbs to a height of 71m high.
Meander through the city centre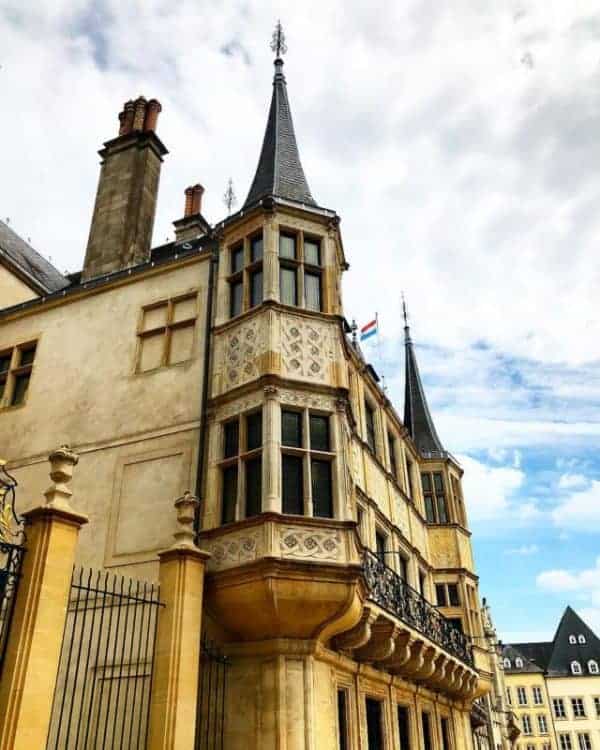 Make your way back to Luxembourg city centre and make a beeline towards the 1572 Grand Ducal Palace (17 Rue du Marché-aux-Herbes). Luxembourg is not ruled by a King or a Queen but by a ¨Grand Duchy¨ aka a Duke or Duchess.
Grand Duke Henri is the current head of state and he has assumed this role since the year 2000. Guards stand watch outside the palace around the clock and once a month, an elaborate changing of the guard ceremony is performed which sees processions with marching bands parade through the nearby streets.
Rue Philippe II is the name of the main high street that runs through Luxembourg centre. Here, you will find the flagship stores of a number of high-end brands and independent boutiques, as well as high-street favourites.
The likes of Christian Louboutin, Michael Kors, Gucci, and Hermes can be found along here. As can H&M, Lush, and some more affordable stores, along with a number of lovely coffee shops.
Stop by the Luxembourg Cathedral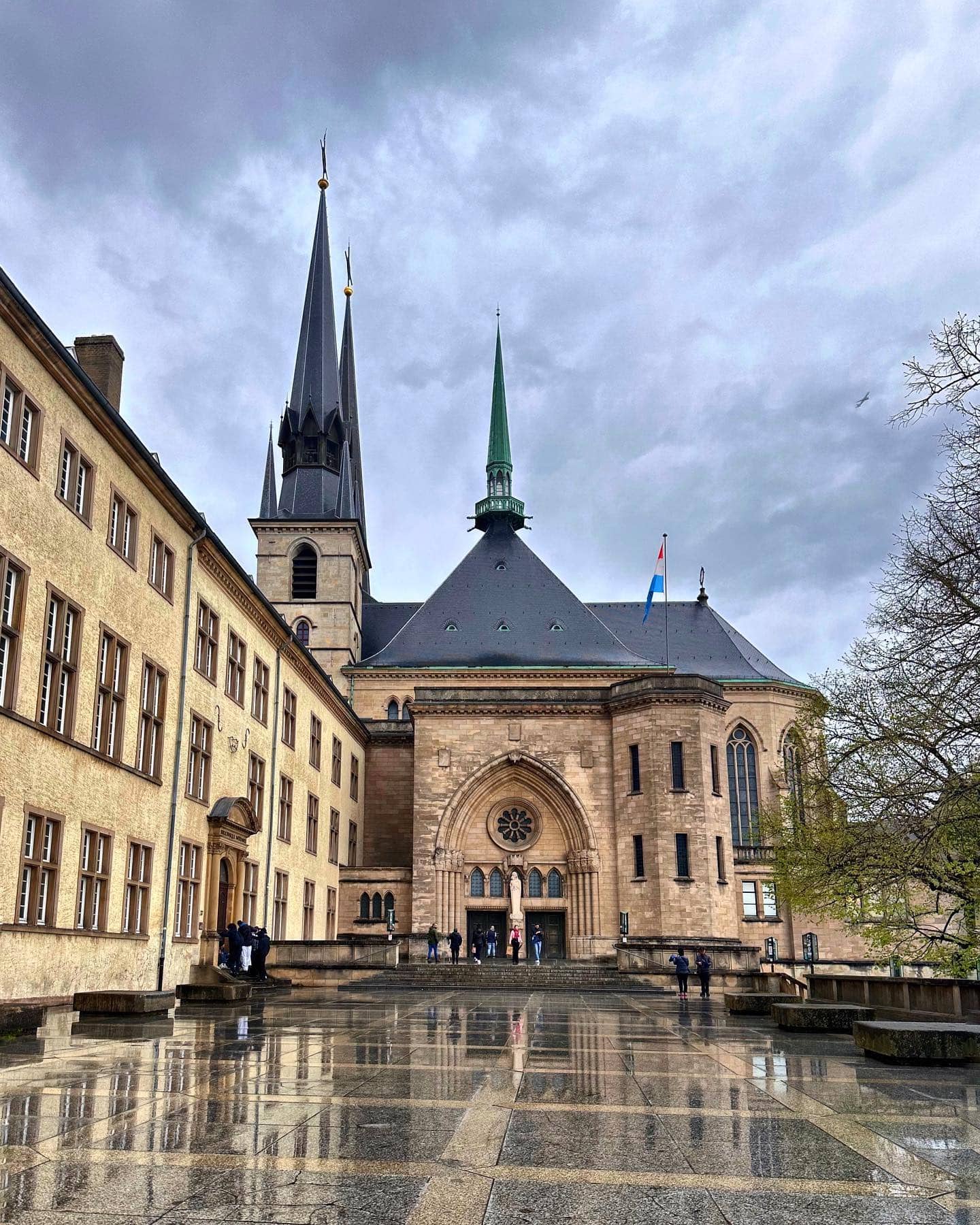 The Luxembourg Cathedral of Notre Dame sits on the Rue Notre Dame, a short walk from the Rue Philippe II. This is the only cathedral in Luxembourg and it dates back to 1613 -1621 when it was built by the Jesuits, under the direction of Father Philippe du Val des Marest.
The cathedral's architecture demonstrates a blend of Gothic, Baroque, and Renaissance styles and the structure contains the tombs of several important historical figures. It is free to enter.
Have a hot chocolate at the Chocolate House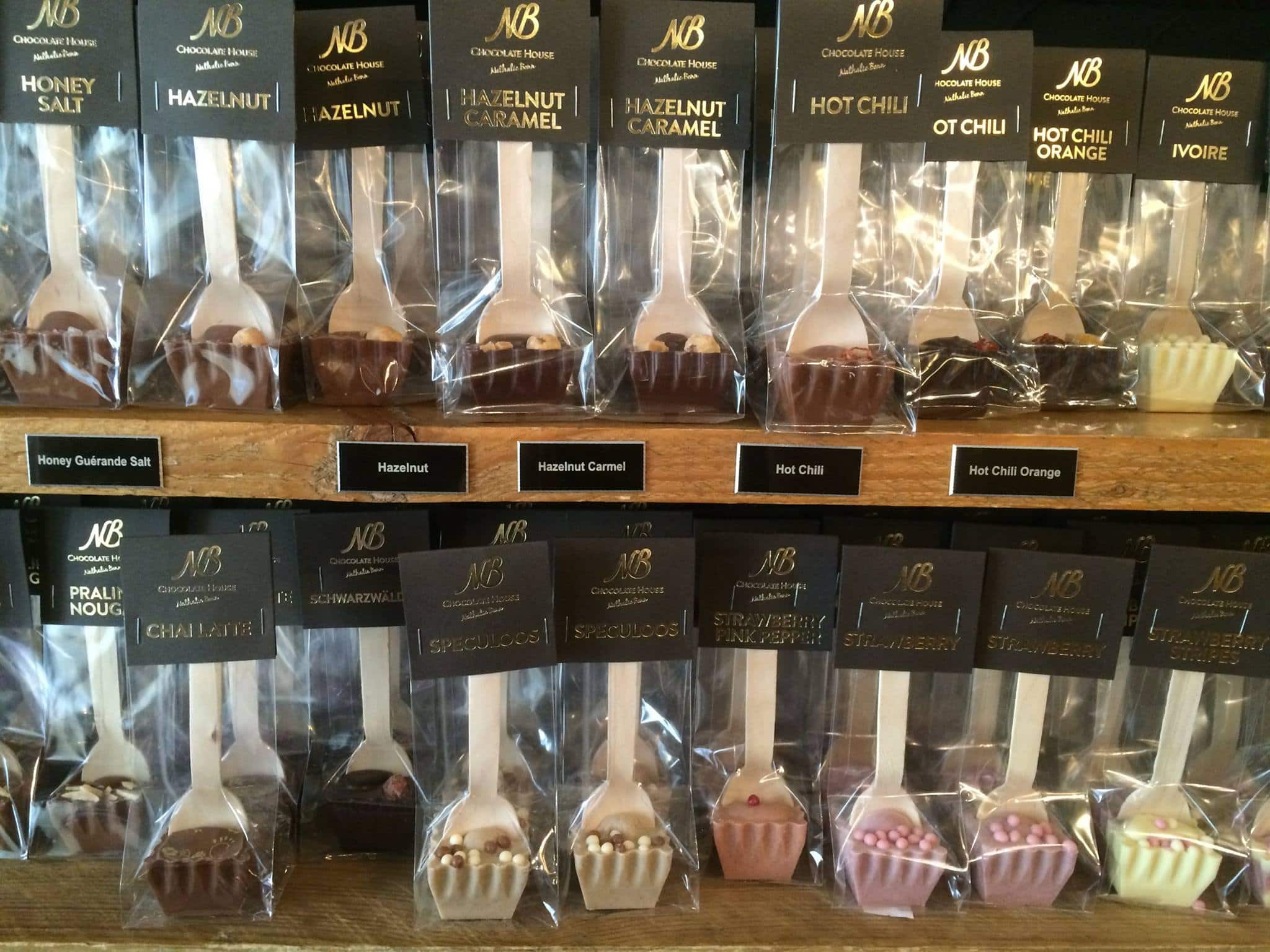 Looping back towards the Grand Ducal Palace, take a walk to the Place Guillaume II plaza. This adorable city square is surrounded by quintessentially European cafes and bars where a well-heeled crowd sips al fresco coffees beneath the cabanas.
The Chocolate House Nathalie Bonn (20 Rue du Marché-aux-Herbes) is a Luxembourg institution. Step inside for a hot chocolate with a twist.
There are over 30 different varieties of hot chocolates here. You will be given a mug of hot milk and a spoon made of chocolate which you dip inside and stir for it to melt deliciously inside.
Check out the exhibits at the Luxembourg City Museum 
If you are interested in getting a little more context as to the long and complex history of Luxembourg, be sure to stop by the Luxembourg City Museum (14 Rue du St Esprit). The museum, founded in 1996, tells the history of Luxembourg over the last 1,000 years.
Its exhibition halls display artifacts recovered from the region and tell the story of Luxembourg from the Roman era to the modern day. Even if you are not much of a ¨museum person¨, the museum is useful in helping you to learn about the historic events that led to Luxembourg becoming the city it is today.
Admission is €5 with concessions available. Entrance is free every Thursday from 6 to 8 pm.
Enjoy evening dinner and drinks in Luxembourg
Luxembourg is an extremely multicultural place and that is reflected in the diversity of restaurants and nightlife options available. Restaurants in Luxembourg predominantly serve French and Luxembourgish cuisine.
However, countless other international options exist. If you want to treat yourself to some fine-dining French cuisine, make reservations at Clairefontaine (9 Pl. de Clairefontaine).
The premises was awarded two Michelin stars in the 2023 Michelin guide. Their a la carte menu changes with the seasons to utilise only the freshest locally-sourced ingredients.
Specialties include sauerkraut, pork and fish dishes, Thüringer sausages, and handmade potato pancakes. Ask for the chef's recommendation at the time of your visit and wash it all down with a glass of local wine from the Moselle Valley.
If you have an adventurous palette or you want a change from European cuisine, you may enjoy the hand-crafted authentic sushi prepared by one-star Michelin chef Ozawa at Visa Sushi (35 Av. John F. Kennedy) Japanese fusion restaurant. Alternatively, tuck into fresh egg pasta and Italian classic dishes with an exceptional view from the Pétrusse at Restaurant Il Fragolino (56-58 Mnt de la Petrusse).
Recommended Luxembourg City tours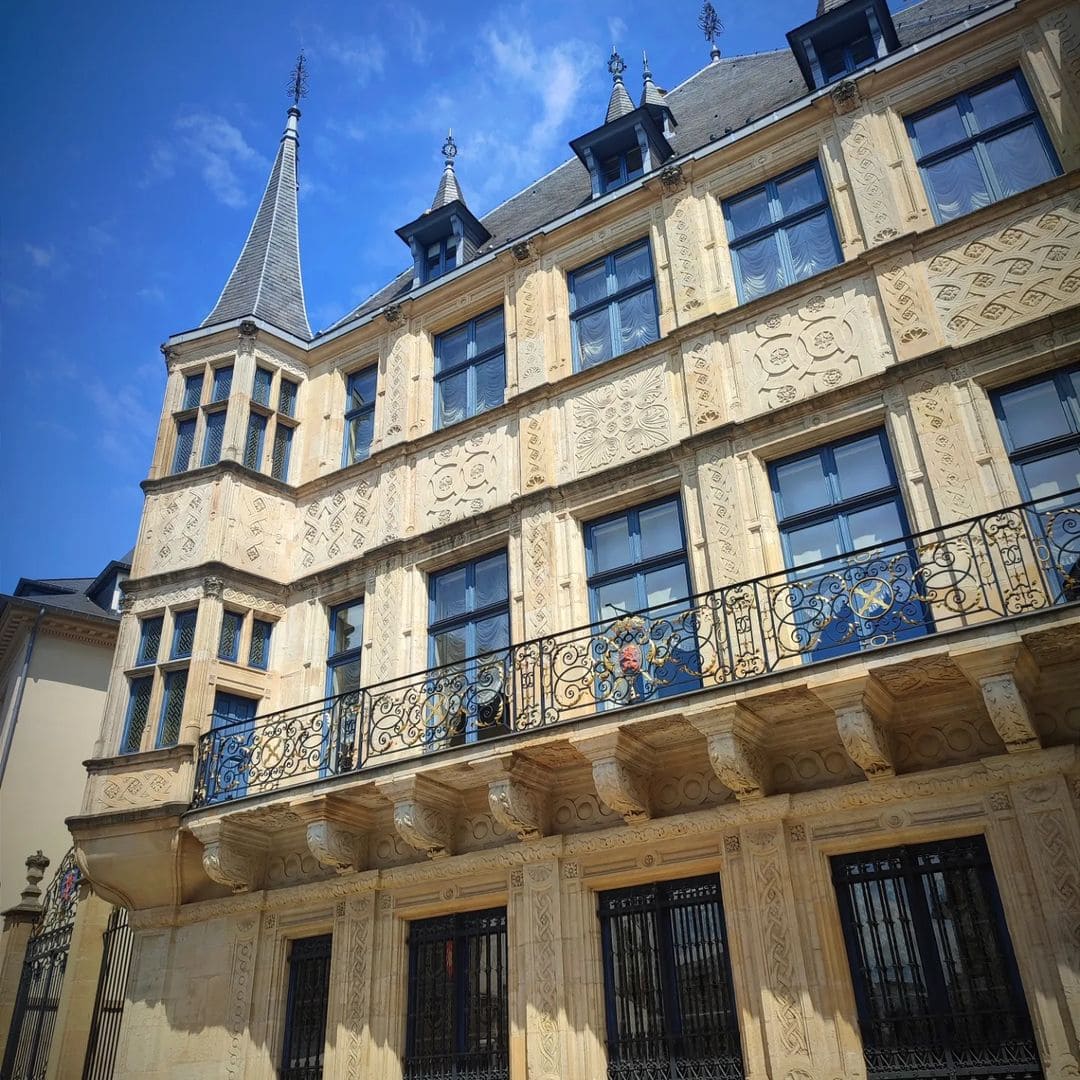 Exploring Luxembourg independently is a lot of fun, and this two-day Luxembourg itinerary can help you organise your schedule. However, if you are short on time and want to make the most out of your trip, you might also want to consider booking a Luxembourg City tour.
A number of reputable tour companies operate in Luxembourg. Exploring with a local guide means that you will stumble across all manner of interesting districts and businesses that you would never have found independently.
It also means that you have a Luxembourg expert on hand to ask for recommendations on the best places to eat, drink and hang out during your stay. A number of recommended Luxembourg tours are detailed below for your consideration.
Book your place online, in advance to avoid disappointment!
Recommended Luxembourg tours
Luxembourg Itinerary Day Two: Fairytale Castles of Wider Luxembourg
Day two of this Luxembourg itinerary is your opportunity to explore the beautiful nature and greenery that encapsulates Luxembourg city. A lot of people only skim through the highlights of the city centre when they visit Luxembourg. But in fact, some of the country's highlights are the castles and villages found in the rural areas outside it.
Today is a day for exploring beautiful castles and stately homes in magical fairytale settings.
Venture out to
Larochette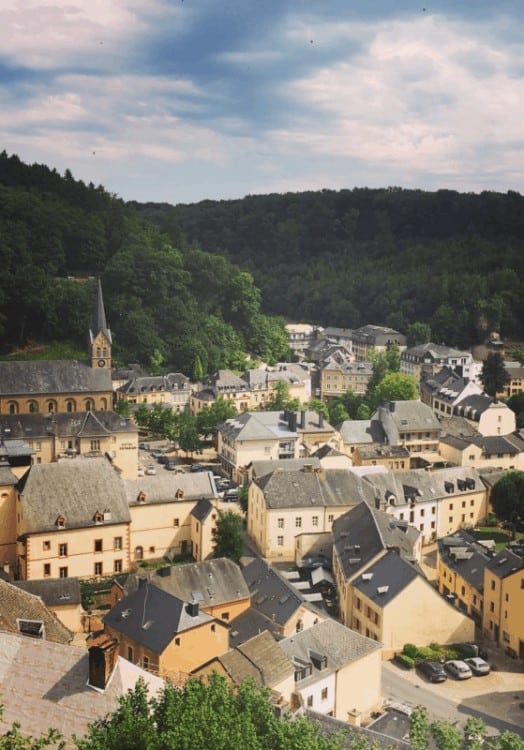 The small town of Larochette demonstrates the best of 18th-century Luxembourgish architecture. It sits on the banks of the White Ernz River, boasting pastel-coloured houses, narrow cobbled streets, eclectic tearooms, and a medieval square.
The piece de resistance of the town is the 11th-century castle of Larochette. It sits on a rocky crag high above the sleepy town, watching over it protectively.
The castle was largely destroyed by a fire at the end of the 16th century but has been lovingly restored. Take the short hike up here to enjoy spectacular views over the valley of the White Ernz, and the quaint villages and rolling green hills that extend out as far as the eye can see.
Fall in love with beautiful
Beaufort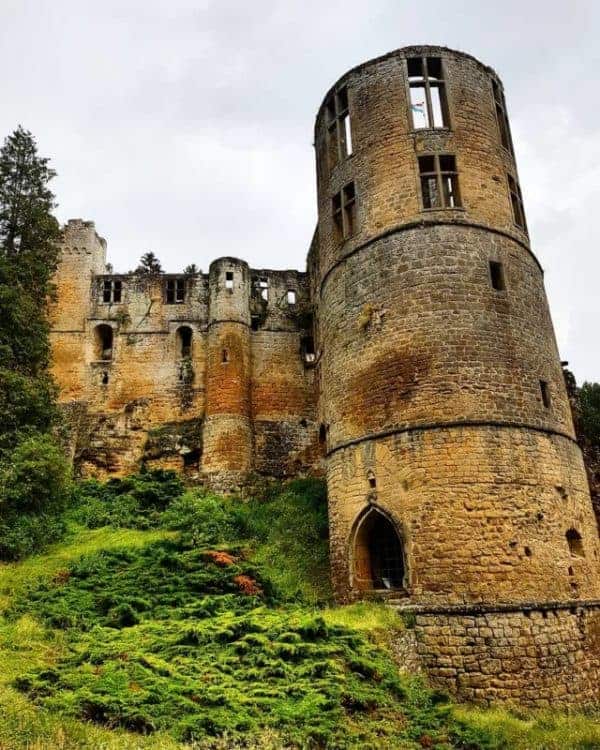 From Larochette, it is relatively straightforward to get to Beaufort – the next stop on our Luxembourg itinerary. The Renaissance castle here has been built atop a plateau.
It seemingly rises out above the dense forests, waterfalls, and babbling brooks that surround it. After you have wandered the castle grounds, there are numerous hiking trails that lead you on an adventure through the region.
The Mullerthal trail that is found here is widely regarded as being one of the best hiking routes in Luxembourg.
Echternach
A highlight of any Luxembourg itinerary is visiting Echternach, the oldest settlement in Luxembourg. This little abbey town at the heart of the Mullerthal region is bursting with character.
Arriving in Echternach is almost like being transported back in time. The gothic town's medieval centre consists of a labyrinth-like network of narrow streets and alleyways.
Echternach has a long and fascinating history. The origins of the town wall go back to the 10th century.
In the 13th century, the wall was expanded to add 20 towers and gates.
Five of the old watchtowers remain in incredibly good condition. Two of them have been transformed into quirky tourist accommodations.
There are more Luxembourg tourist attractions in Echternach than anywhere else! Do not miss the gothic house, the old courthouse "Denzelt" or the church dedicated to the Apostles Peter and Paul with its ornate sculptures and vibrant frescoes.
During the summer, Echternach really comes alive. It boasts an artsy, cultural vibe with folk festivals, jazz concerts, vintage markets, and antique stalls being set up in the area regularly.
Where to Stay in Luxembourg
Luxembourg is a little on the pricier side compared to other European cities. Yet there are still a variety of hotels and accommodation options available to suit every budget.
Opting to stay within walking distance of the old town is the most convenient option. This places you within close proximity to the attractions detailed on this Luxembourg itinerary, and near public transport links for travel further afield.
Still, the beauty of this small European capital is that even if you do decide to stay in The Grund or elsewhere in Luxembourg, you are never too far away from the action.
Le Place de'Armes Hotel
Where: 18 Pl. d'Armes, 1136 Ville-Haute Luxembourg
Le Place de Armes is a tranquil paradise nestled in the heart of the old town. The luxury hotel is effortlessly chic and impeccably elegant.
It is set within an exquisite 18th-century French-chateau-style manor house and boasts orange gardens, beautiful terraces, and interior courtyards.
The rooms, suites, and communal spaces offer the perfect blend of old and new and are decorated with a mix of contemporary modern furnishings with ornate antiques.
Click here for the latest availability and room rates. Rooms start from around €250 per night.
Le Clervaux Design Hotel & Spa
Where: 9 Grand-Rue, 9710 Clervaux, Luxembourg
If you prefer something a little different from your standard cookie-cutter hotel, you will love the Le Clervaux Design Hotel & Spa. There are just 22 art-deco-style rooms and suites in this boutique property and each one is decorated differently.
The rooms are designed to provide guests with an experience of emotions and well-being. Each one is equipped with custom-made furniture, chandeliers suspended from the ceilings, and ornate fixtures and fittings.
There are five restaurants on-site serving everything from local cuisine and brunch, to grilled meats and steaks. When you want to recharge your batteries, make a reservation at the on-site spa.
Suites start from €140 a night. Click here for the latest rates and availability.
Hotel Empire
Where: 34 Pl. de la Gare, 1616 Gare Luxembourg
If you are looking for a homely and cosy place to lay your head at the end of the day, Hotel Empire offers spacious and comfortable rooms at reasonable prices. The hotel is situated right across Luxembourg's central train and bus station.
It is perfectly located for wider exploration of the Luxembourgish countryside as part of your Luxembourg itinerary. Not to mention, its location provides. easy access to the airport.
Check rates and availability here. Rooms start from €130 a night.
Getting Around During Your Luxembourg Itinerary
Luxembourg City is very walkable and you can easily get back and forth between the upper and lower town and the various city districts and neighbourhoods on foot. In fact, exploring on foot offers the best experience as allowing yourself the time to get lost and stumble across narrow cobbled streets and interesting stores and cafes is part of the fun.
Luxembourg's free public transport initiative makes it easier to get buses and metros around the city centre and the suburbs. There are also low-cost buses that run to places like Echternach and Larochette.
If you are hoping to venture further off the beaten path or you are visiting Luxembourg as part of a wider Euro trip, you might also want to consider renting a car during your trip.
Getting from Luxembourg airport to the city centre
Luxembourg airport is conveniently located just 8km/5 miles outside of the city so if you are flying into the country, it is easy to transfer to your hotel when you arrive. If you are on a budget, you can take the free number 29 bus which connects you to Gare Centrale (Central Train Station) in just 20 minutes.
You can find the latest Luxembourg airport bus timetables here. The bus runs every 15 minutes from Monday to Friday, every 30 minutes on Saturdays, and every 20-30 minutes on Sundays.
Renting a car in Luxembourg
Renting a car in Luxembourg offers you a lot more freedom and flexibility during your trip, rather than having to depend entirely on public transport. Numerous reputable global rental companies operate in Luxembourg including the likes of Hertz, Thrifty, Avis, and Alamo.
(Although you also shouldn't discount smaller, local rental companies as they often offer better deals!) Prices are reasonable and you can easily find a small, economy-style car like a Citreon C1, a Fiat 500, or a Renault Twingo for as little as €34 a day.
This price includes a collision damage waiver and theft protection insurance. Driving in Luxembourg is pretty pleasant.
Here, you drive on the right-hand side and overtake on the left like in most of Europe and the world. However, if you are visiting from the US/Canada, it is worth noting that the streets here are a lot narrower, and a compact car is best.
Discover Cars is a great car rental platform that allows you to compare and contrast the prices between different rental companies and secure the best deal.
Luxembourg Itinerary FAQs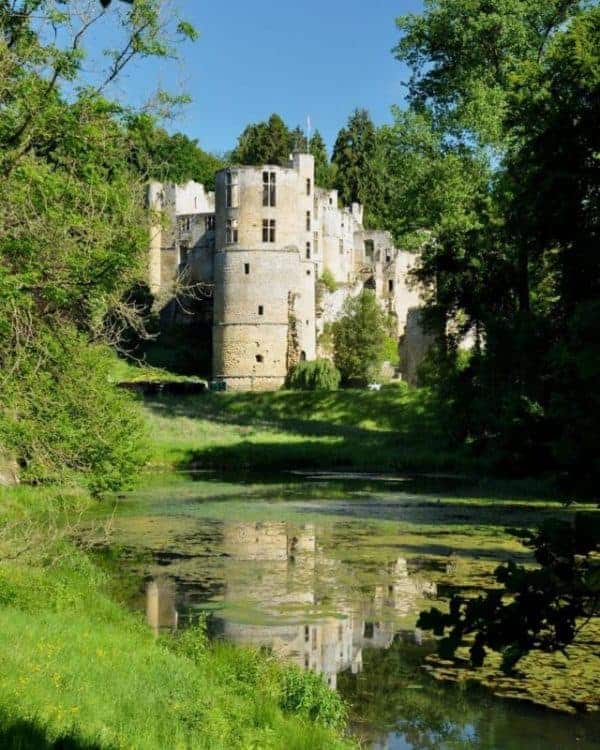 Do you have any further questions or concerns about this Luxembourg two-day itinerary or about planning a trip to the little nation in general? The answers to some frequently asked questions on the topic are detailed below.
Hopefully, you will find the information you are looking for there. If not, please do not hesitate to reach out to me!
How many days in Luxembourg is enough?
Anywhere between 2-4 days is the perfect amount of time to spend exploring Luxembourg. This will allow you to really scratch beneath the surface of what the capital city has to offer, and to get out to some of the smaller rural villages and castles.
If you are really short on time, a day is enough to explore the historical highlights of Luxembourg City like the Casemates Bock, the Grand Ducal Palace, Clausen, and the Grund. But it means cramming a lot in, while two days allow you to see everything at a more relaxed pace.
Final thoughts on this Luxembourg two day itinerary
Do you have any questions or concerns about planning a Luxembourg itinerary? Feel free to drop a comment below.
I will do my best to get back to you ASAP. Safe travels! xo
---