Wondering how to get from Athens to Crete and vice versa? This guide discusses the various options available to you for doing so.
Mainland Greece and Crete make a nice travel pairing. Both destinations are abundant in history, culture, and boast excellent gastronomy.
Crete is the largest island in Greece and one of the country's most popular travel destinations. This is for good reason – Crete is home to the spectacular Samaria Gorge hike, countless stunning beaches, and interesting Minoan ruins. 
How to Get from Athens to Crete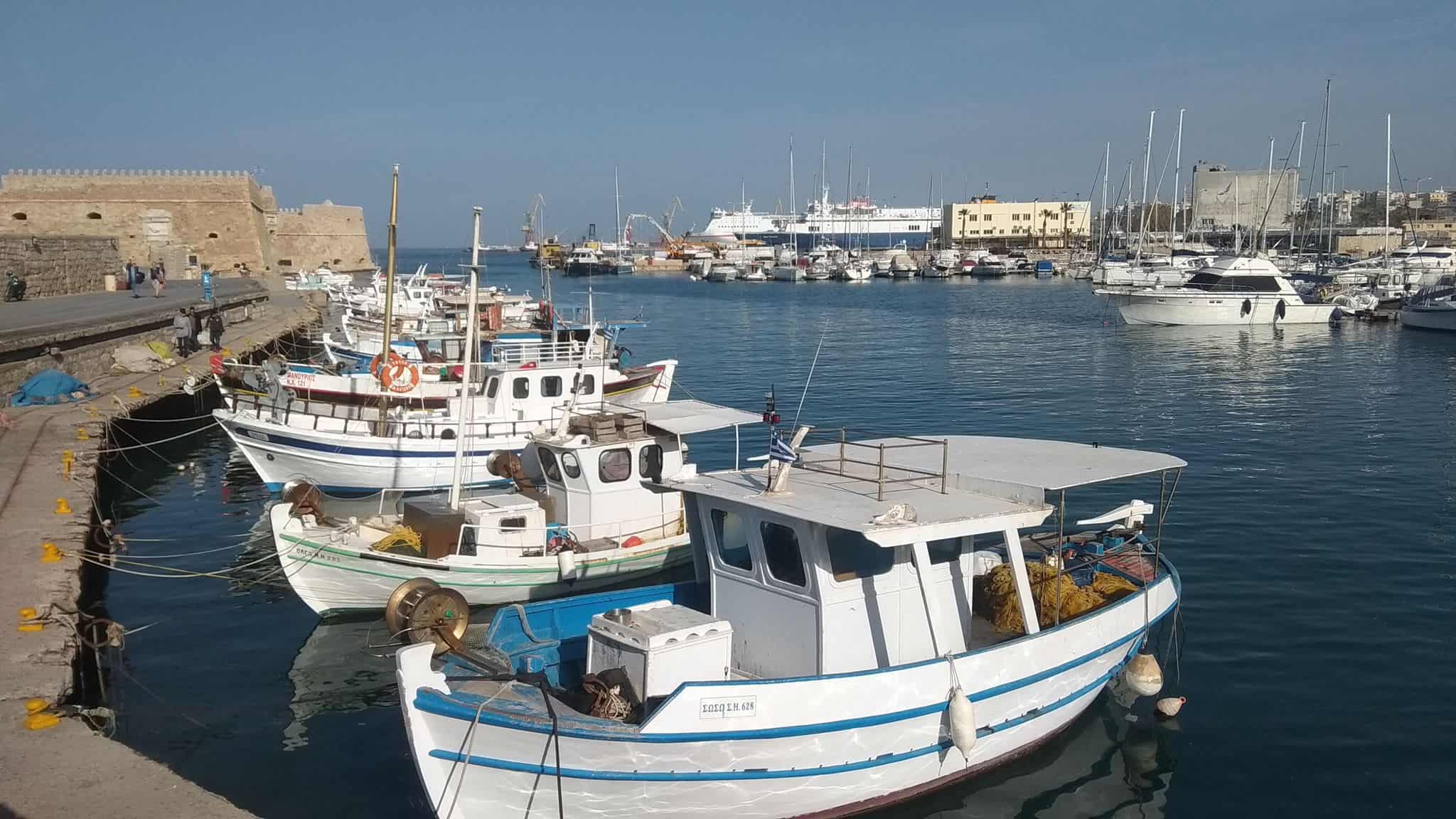 Perhaps you want to know how to get from Athens to Crete because your Greece itinerary combines the two destinations. Alternatively, perhaps you are specifically travelling to Crete and you could not find a direct flight there so you have to change in Athens.
Regardless, the most convenient option is to fly. Flights from Athens to Crete take just an hour and connections are very frequent. Alternatively, you could consider taking the ferry.
Athens to Crete Flight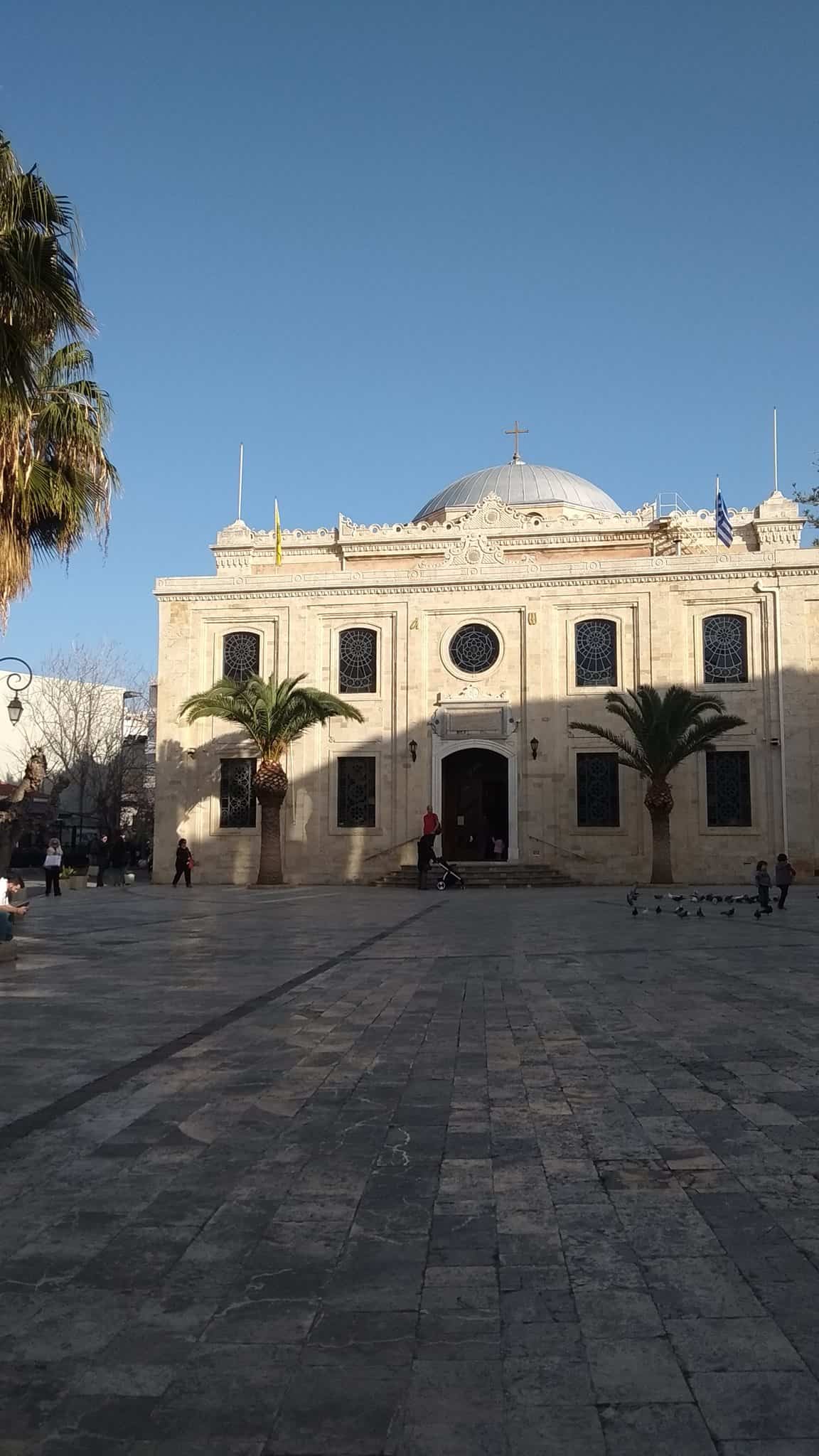 Athens Eleftherios Venizelos airport offers frequent connections from Athens to both Chania and Heraklion. The journey time is just 50 minutes for both cities and you can find roundtrip tickets for as little as €45
This option is affordable and convenient. Even when you take the waiting time at the airport into consideration, this is a substantially faster option than opting to take the ferry.
Numerous reputable domestic and international airlines service the Athens to Crete routes. These include Aegean Air, Sky Express, Ellinair, Olympic Air and Volotea.
Services are more frequent during the summer months – particularly July and August, due to the mass influx of tourists in Greece during this time. However, you will find incredibly frequent flights on this route all year round.
Can you fly straight to Crete?
If the only reason that you are transiting in Athens is to transfer flights and travel onwards to Crete, you may wonder if you can fly straight to Crete. You can get direct flights from various European cities to Crete, including numerous airports in England, Scotland and Wales.
You can use flight booking platforms like Skyscanner to see if there are any direct flights from your country and local airport. However, if you are flying from farther afield outside of Europe, most likely you will have to change flights in Athens.
Booking Athens to Crete flights 
Most flight tickets from Athens to Crete (& vice versa) are flight only so you have to add additional baggage. Always read the small print.
It is advisable to book your flight tickets in advance once you are certain of your travel dates. Summer flights do sell out and as it gets closer to the departure date, the prices increase!
Athens to Crete Ferry
The average travel time for the Athens to Crete ferry is about 8.5 hours. In reality, the journey can take anything from between 6.5 hours and 9.5 hours depending on the route that you choose and the weather conditions.
Most Athens to Crete ferries depart from Piraeus port, and they do so overnight. In theory, at least this means saving on a night's accommodation!
Depending on your budget and preferences, you could choose to just hang out in the communal areas of the boat during this time. Alternatively, you can book a cabin. However, keep in mind that this substantially increases your ticket price.
Ferry Information
The ferries that run from Athens to Crete are not high-speed catamarans that bounce around on unsteady seas. They are slow-moving car ferries.

This is good news if you are seasick! You generally won't feel the movement of the boat too much.

Investing in a cabin is a good choice. Ferry tickets range in price between €30 and €120 depending on specificities like the season, the route, the ferry company, etc. 
There is a cafe/bar onboard the ferry. You can buy a number of beverages, snacks, and light meals here.
How Many Ferries go from Piraeus to Crete Per Day?
In the summer months, ferries between Piraeus and Chania, and Piraeus and Heraklion run three times a day. Schedules change from season to season, year to year.
Always check Ferryscanner to browse the latest routes, rates, and availability. It is advisable to purchase your ticket online in advance to save hassle at the port. Not to mention, tickets do often sell out. 
Getting to Piraeus Port
It is easy to get to Piraeus Port from Athens airport and from the city centre. You can take the X96 bus from either the arrivals terminal of Athens airport or from Syntagma Square.
Buses run every 20-40 minutes depending on the time of year. Strikes are not unheard of so check for any updates before your trip. But generally, public transport in Greece is very good.
The journey to Piraeus from the airport should take about 90 minutes. From the city, it's about 55 minutes. Of course, make allowance for traffic, particularly at rush hour. 
You can also take the metro to Piraeus from both the airport and the city centre. Athens metro line 1 (Green line) runs all the way to Piraeus from Monastiraki Square in the city Centre.
To get here from the airport, take the blue line (line 3) to Monastiraki then change. An airport and city ticket costs €10. 
Presenting Your Ferry Ticket 
Until recently, it was a Greek law that you could not have an e-ticket or mobile ticket for the ferries. You could purchase ferry tickets online and this would generate a booking reference.
However, you then had to queue at the port ticket office to get an actual boarding pass for the boat. The email confirmation could not be used as a ticket.
This has changed since the global pandemic and now a number of ferry companies enable mobile tickets and e-tickets. Check and see if there is a QR code on your ticket. If there is, you can use that when boarding the ferry.
It is a good idea to get to Piraeus port at least an hour before departure. The port can get very crowded in the summer months.
There are some nice coffee shops along the waterfront where you can indulge in Greek coffee culture while you wait if you like. It is especially important to arrive early if you need to pick up a ticket or place any luggage in storage.
---