Though I have been traveling the world solo for over seven years now, one notable change that I made in 2017 was the move to become a Digital Nomad and lead a location independent lifestyle.
I love the independence that comes with being a Digital Nomad and working for myself and although this lifestyle isn't without its difficulties, I can't imagine ever going back to working for someone else now.
The Reality of Becoming a Digital Nomad
Being a Digital Nomad is a highly coveted lifestyle that many people dream about.  Location independent entrepreneurs and travel bloggers post photos of their daily "offices" stirring envy in those still trapped in their cubicles and working a 9-5. One week they may be working from a hi-rise in Tokyo, the next, a beach in Thailand. Becoming a Digital Nomad means managing your own workload and having the flexibility to work as much or as little as you please. Media and social media paints an image of Digital Nomads as essentially being on a permanent vacation but this couldn't be farther from the reality. In fact, if you want to make the move to become a Digital Nomad, you need to be prepared to work as hard, if not harder, than you did in your regular 9-5 employment.
Related: Is there a Dark Side to Being a Digital Nomad? 
Establish How You Will Make an Income
Of course, you need to have a sustainable source of income before you can become a Digital Nomad. You may be surprised at the number of opportunities available out there that enable you to work remotely – there are even some in corporate fields that mean that you do not have to take a break from your typical career. Virtually anything that can be done from a computer can be done remotely. To give you a little food for thought, some of the most common job options for Digital Nomads are:
Copywriting/Freelance Writing

Social Media Management

Graphic Design

Web Design, Development and Coding

Sales

Consulting

Administrative work as a "Virtual Assistant"

Teaching English Online
If you don't have any prior experience in these fields then you don't need to cry, eat a tub of Ben & Jerry's and resign yourself to the idea that you'll be trapped in your office cubicle forever if you don't want to be.
Skills for these jobs can easily be developed without formal qualifications, and more often than not, clients care more about your portfolio and work samples than prior education and experience.
How I Make Money as a Digital Nomad
I opted for writing as a way to make a living initially based on a passion for this and the fact that I could use my blog as a portfolio of my work. I had no prior experience in writing before setting up High Heels and a Backpack (former corporate stooge, remember?).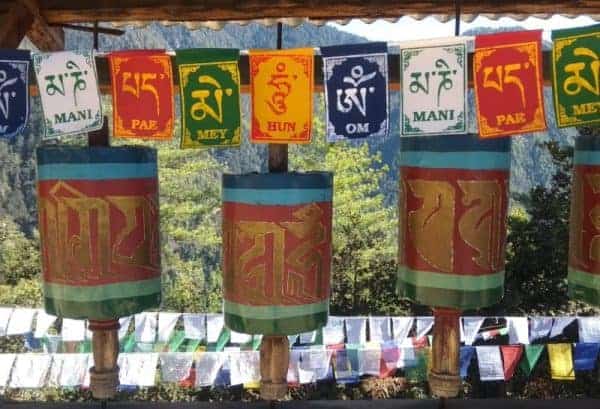 With skills I developed as a Travel Blogger and Writer, I have also since diversified my income streams to include Social Media Management and Digital Marketing.
In other words, I work with a number of small businesses that are inexperienced with social media and I either offer them a consultation to advise them how best to create a brand presence online and drive traffic and sales, or I offer a package in order to take over their social media management for them. I also offer advice and assistance with SEO optimisation.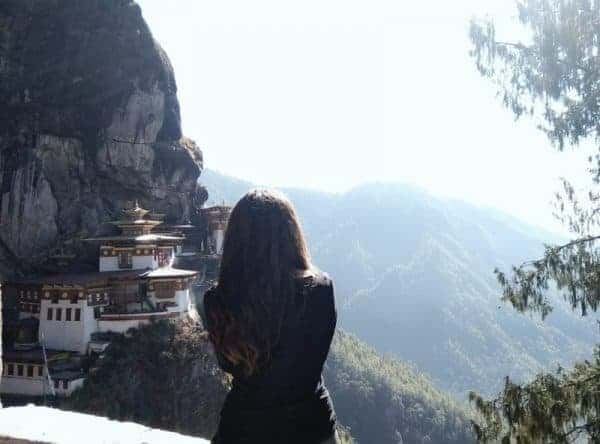 Additionally, I make a small amount through my blog each month via passive income (affiliate marketing and advertisements) and sponsored content (people paying me to promote travel companies). This is a topic for another post though.
I think it's quite normal for a Digital Nomad to manage numerous income streams and it's nice to know that you don't have all your eggs in one basket should something change with one of them.
Hone Your Skills
Maybe you're scanning that list and thinking that you quite fancy becoming a freelance writer too – excellent! However since becoming a Digital Nomad is such a hot topic right now, there are so many other people dreaming of doing the same and so the market is quite competitive.
With each pitch you send to prospective clients, you need to send them examples of your work to demonstrate precisely why they should hire you over anyone else. As such, before you try to scout clients and win contracts, you need to ensure that you have a portfolio of work available to demonstrate your skills.
If Graphic Design appeals to you, make sure you have an online catalog of designs and logos you have created for clients to browse through. If you want to get paid work as a Writer, start a blog.
Invest in Yourself
You don't need to spend a small fortune on retraining and educating yourself to become a Digital Nomad . There are plenty of free resources available online. However if you want to be a successful online entrepreneur, you need to constantly be learning and developing yourself to make sure you stay ahead of the curve and the competition.
To this end, sites like Udemy are great, because they offer low cost courses from people who are hugely successful and established in a particular industry and whom can pass on their knowledge to you.
One of the best pieces of advice I can give you is that you really shouldn't hesitate to spend a little on things like this. In fact, it works out more economical than struggling and trying to figure everything out by yourself by trial and error (this was my mistake!)
Formulate a Plan of Attack
Once you've established how you intend to make money and figured out the necessary steps that you need to take to finesse your skills, you need to plan what a Digital Nomad existence is going to look like for you.
In other words, where do you want to base yourself, how much money do you need to set aside each month to cover your living expenses, etc.
Websites like Nomadlist are great because they provide you with all of the information that you need about various cities and destinations around the globe, based on data given by other Digital Nomads. Their forums also give you the opportunity to reach out to others for any questions and concerns you may have.
Be Realistic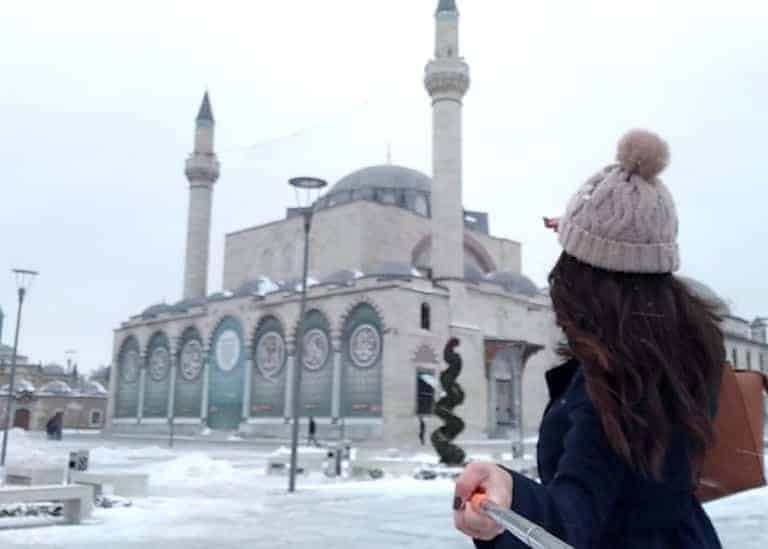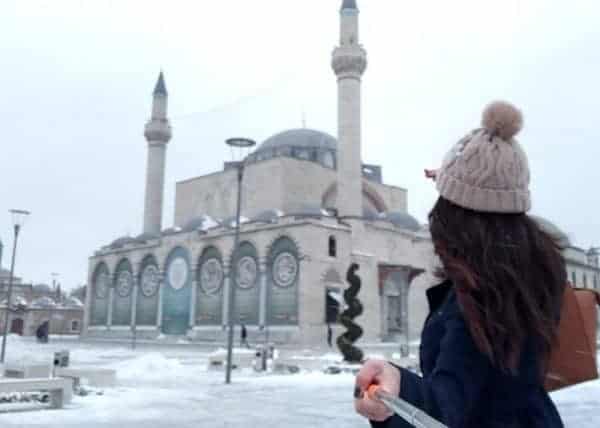 It is also important to note that you absolutely do need some element of stability in your schedule if you want to sustain an income in this manner. When I first started out, excited at the prospect of working from anywhere I thought that I could spend half of my time travelling, and just fit in all of my work "on the go" or in the evenings or weekends around my schedule. After all, most Digital Nomads out there make it look that simple! It turned out that this was far too exhausting and counterproductive.
Trying to travel too much meant that I wasn't as reliable a remote worker as I could be (since I was not always be available for Skype calls, quick responses, etc as I was often out sightseeing or on a long plane journey during the day!), and to be frank, it's hard to really focus on your work and be productive when you are constantly preoccupied with booking flights and wondering where you are going to be staying the next week.
I traveled through the Middle East and Eastern Europe with my laptop in tow, before concluding that it was too stressful and illogical to keep up in the long run. I've been based in Athens, Greece now for 8 months, mostly because my partner is based here. At the very least, I'd recommend staying somewhere at least 2 weeks at a time.
Save Money
Before you make the leap into becoming a Digital Nomad, you want to make sure that you have an amount of money set aside. Freelance work can be incredibly sporadic. Sometimes you can find that you have too much work, other times not enough. This is especially the case in the beginning.
Having a safety net gives you a little peace of mind and makes you feel less pressure when you're sending out pitches  to clients. The exact amount that you need to save really depends on the field of work that you are trying to break into and your own spending style.
The majority of Digital Nomads would recommend that you have at least 6 months safety net. I personally feel much better knowing that I have this and that I don't have to constantly analyse my every expense.
Related: How to Budget for Long Term Travel 
Look Before You Leap
If you've established how you're going to make a living as a Digital Nomad, you've built up an enviable portfolio of work, and you've decided where you want to go, I would recommend starting out looking for clients and opportunities before you quit your day job.
This way you can establish what works and what doesn't in terms of pitching, and you can have an array of clients and paid work experience under your belt. It also reduces the pressure – don't wait until you get on the plane to engage your Digital Nomad mindset, that is a surefire way to burn through your savings.
My first client was Forbes Travel Guide. I started working for them as a Travel Writer, as well as the Japanese Tourism Board while I was still working as an English Teacher in Korea. This enabled me to ease myself in gradually and build up clients.
Look For Clients
One of the most time consuming aspects of becoming a Digital Nomad is the process of looking for clients. To be honest, I am now 14 months into this way of life and it has only been over the last couple of months that I really feel comfortable with the amount of clients and work that I have.
Many freelance contracts are awarded on a project basis, meaning that it can feel as though you are constantly pitching to prospective clients and looking for work.
There are numerous avenues to doing this however, as elaborated on below.
Cold Pitching
You can find work by pitching your services to companies that you are interested in working for.
Contact Relevant Agencies
I do a lot of work for travel companies (copy writing and content marketing) through agencies who work with these companies. If you are a creative (a Writer, Designer, Photographer), I would recommend reaching out to PR and Digital Marketing agencies.
Even if they don't have an immediate opportunity, they are frequently looking for people to assist them, particularly when they win big projects and clients.
Job Boards and Social Media Groups
A little digging will help you to uncover numerous job boards and social media groups in your niche.
Browse Freelancer platforms
Platforms such as People Per Hour and Upwork get a bad reputation because there are so many people on there browsing for freelancers in developing countries to assist them with projects for next to nothing. That said, I used Upwork for finding a lot of my clients in the beginning and among the junk, there are actually some really great clients using the platform.
Freelancers on Upwork are provided with feedback based on the experience that clients have working with them. In the beginning, I accepted various low paid contracts not for the money, but for the feedback. Once you have built up a reputation on the site it's relatively easy to find work.
In conjunction with the above, you may want to consider setting up a professional looking site that demonstrates your portfolio and details the services and rates you offer as a Freelancer. To be honest, most experienced Freelancers do not use Upwork to find work since there are various issues with the platform (Upwork can remove a Freelancer's profile without justification, and take a 10% – 20% cut of all earnings made via the site) but it can be a good method in the beginning, especially since it involves a time and cost investment to set up a new site. 
I hope that this article has not deterred you from your Digital Nomad quest in any way. I just wanted to be realistic and the reality is that there is more to this lifestyle than simply quitting your desk job, sailing off into the sunset and drinking pinã coladas on the beach every day.
Pin it For Later!
Any more questions about how to become a Digital Nomad? Let me know!
---