Places to visit in Thimphu Bhutan are plentiful. This is the capital of the mysterious Dragon Kingdom and is the starting point for most people's adventures in the country.
Thimphu, Bhutan
Charming Thimphu is the capital of Bhutan. It is situated in the western part of the country, in the Himalaya Mountains on the Raidak River. It sits approximately 2,000m above sea level.
Despite being the country's capital, Thimphu has something of a small-town feel about it. Just 100,000 of the country's 700,000 strong population live here and the city centre can be easily explored on foot in an hour or two.
The Bhutanese capital city of Thimphu is beautiful and picturesque. Most of its houses and stores have been built in traditional Bhutanese style and boast red roofs and white-washed walls.
The city is located in the midst of an idyllic landscape, surrounded by rolling green hills, lush dense forests, and rice paddies. Most travellers are required to visit Bhutan on an organised tour in order to experience the country.
A lot of these tours take you to the same few places to visit in Thimphu. That being said, it is your trip and you do have some flexibility of schedule on your Bhutan itinerary.
So, if there is a place that particularly interests you, you can mention it to your guide and they will usually try and accommodate. One day in Thimphu is enough to see the city's highlights, but spending more time here enables you to really scratch beneath the surface.
Places to Visit in Thimphu, Bhutan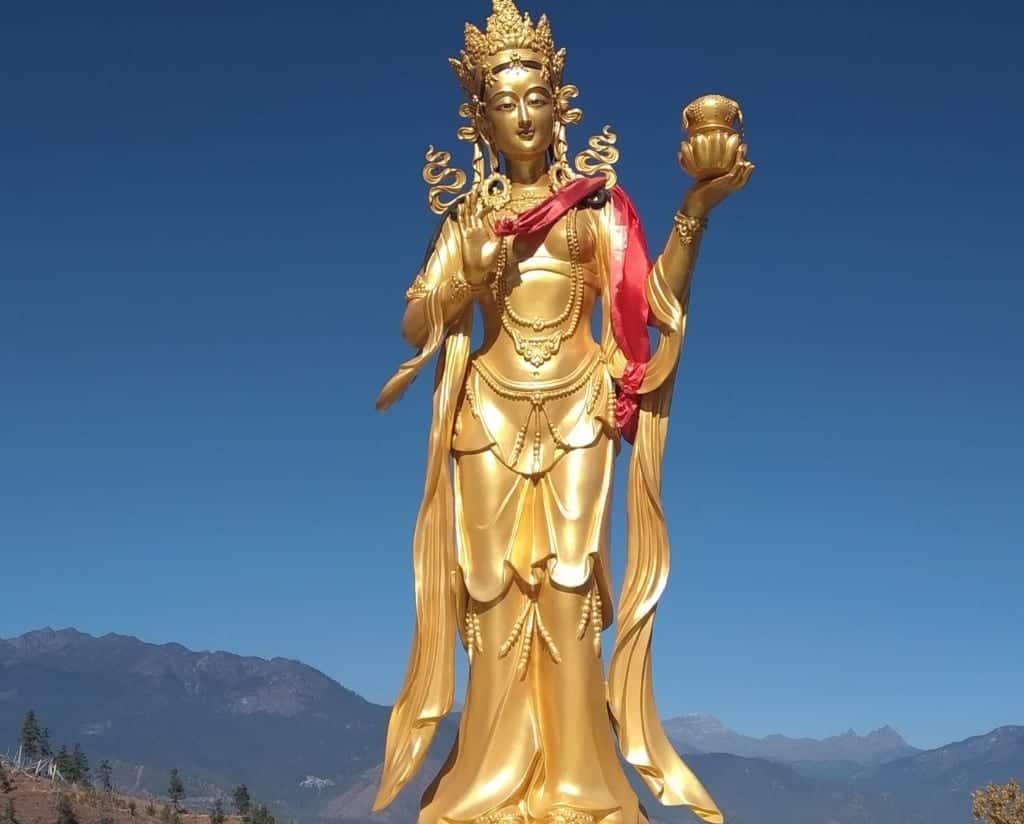 Pay Your Respects at the National Memorial Chorten
The beautiful white-washed national memorial Chorten is an important stupa for Buddhists in Thimphu. Many Bhutanese people visit the site daily to pray.
It was built in 1974 in honor of the third king of Bhutan, Jigme Dorji Wangchuk. When people visit the site to pray, they often carry prayer beads and walk around the Chorten 108 times.
They can be heard chanting Buddhist mantras and spinning the large prayer wheels as they go. Praying here is supposed to promote good karma and ensure that the person will have good luck in the next life.
A lot of the people at the site are elderly. They do not pray for themselves but for the younger generations, in order to wish them luck in their life and journey.
Indulge in Authentic Bhutanese Food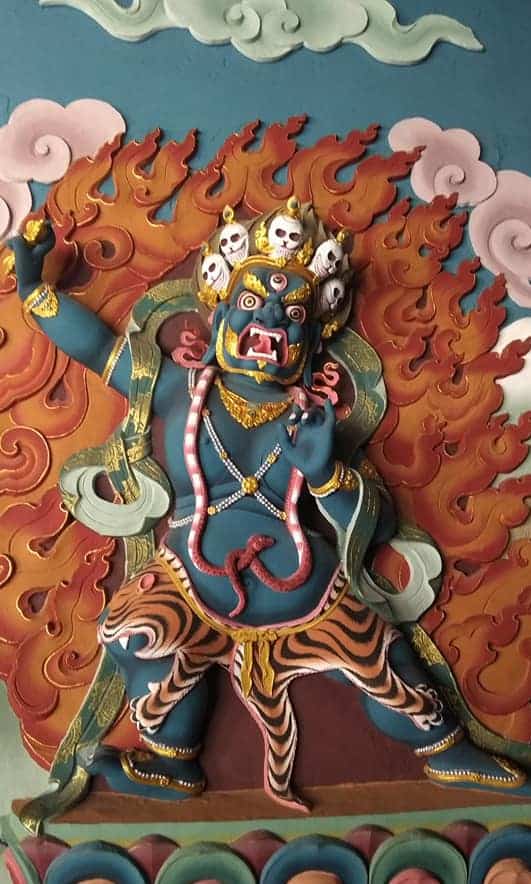 Sampling the local cuisine when you travel is often as much of a highlight of taking a trip as seeing the cultural and historic attractions. In Bhutan, that is no different.
Bhutanese cuisine is unique and quite unlike anything you will find elsewhere. It is typically quite spicy and so, it is not uncommon for restaurants that cater to tourists to serve milder versions of local dishes.
Ema datshi is the signature dish of Bhutan. It is served with virtually every meal.
This is the Bhutanese version of chili cheese. To make it, red or green chilis are sliced and cooked with yak's cheese ("datshi") and butter.
Most Bhutan tours include meals and often mean dining is done at your hotel or accommodation. Western food is often served by default so you should ask your guide if you want to sample the local cuisine.
Try Momos at Thimphu Momo Houses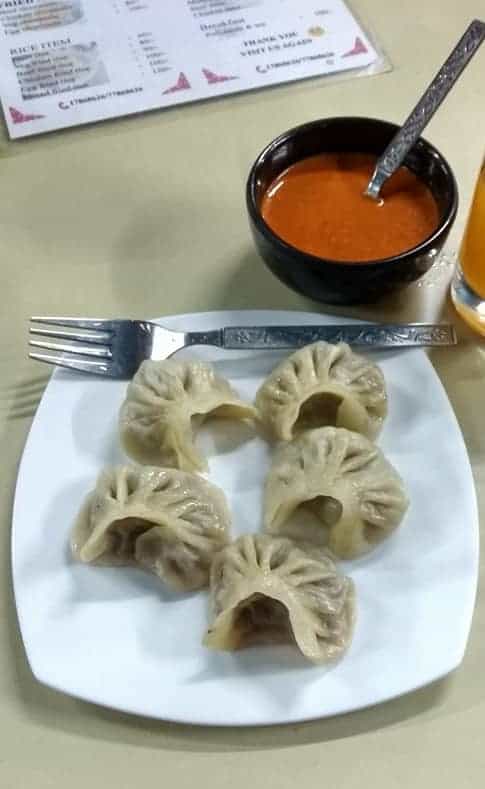 Momos are steamed dumplings that are enjoyed in Bhutan, Tibet, and Nepal. They are typically prepared with meat (usually beef or pork).
However, vegetarian momos are also available and often contain cheese, vegetables, and a blend of different spices. You eat momos by hand and usually dip them in ezay.
This is a spicy chili dipping sauce. It is the Bhutanese answer to tabasco if you like!
Momos can be a little greasy so they are not the easiest snack to enjoy. You will find a lot of roadside carts that serve them but there are a couple of excellent momo restaurants in Thimphu to look out for.
Bhutan is about as off the beaten path as it gets so you will never see other tourists in Bhutan momo houses. Eateries to add to your radar are Momo Point (Gongdzin Lam 23A & 23B), Momos and Noodles (Wogzin Lam 12), and Wangchen Momo Corner.
Marvel at the Buddha Dordenma
The Buddha Dordenma statue is a phenomenal 51.5m bronze Buddha that stands guard over the valleys of Thimphu from atop a hill in the Kuenselphodrang National Park. It is visible from several points around the region and is one of the largest Buddha statues in the world.
Its frescoes and interiors are still under construction. Many Bhutanese people hope and believe that once it is completed it will be considered the eighth wonder of the world.
Inside the giant Buddha, decorative work is ongoing but it doesn't detract from the ambiance. There are 100,000 8-inch-tall and 25,000 12-inch-tall gilded bronze Buddhas that line the walls.
You will also note 21 gilded female gold statues that stand outside the Buddha Dordenma site. These are the "Taras" – female Bodhisattva statues that are holding gifts and offerings to Buddha.
Visit the Simply Bhutan Museum
Stop by the Simply Bhutan Museum for an interesting insight into Bhutanese history and culture through the years. The site is relatively small, and you can work your way through all of the exhibitions in less than an hour.
However, there are some interesting artifacts and exhibits to see. Here, you will also have the opportunity to meet Pema Tshering. He is a local artist who owns a workshop here.
Pema is something of a national celebrity in Bhutan and his artistic talents have earned him an audience with Bhutanese royalty. Several documentaries have also been made in his honor so if you've read up about Bhutan prior to your trip, you have likely heard of him before.
Pema was born with cerebral palsy and has deformities in his spine which means that he cannot use his arms, has limited use of his legs, and cannot walk. Pema's parents didn't want him, and his future looked bleak.
Pema wanted to become a sculptor and instead of feeling disheartened by his condition, he trained himself to sculpt using his feet. Despite everything, Pema considers himself blessed to have his own workshop here in Thimphu and to make enough money to support his grandparents.
He is an inspiration to all of us! It is possible to purchase some of the ceramics that he makes. These both support his cause and make great souvenirs.
Visit Tashichhodzong (Thimphu Dzong)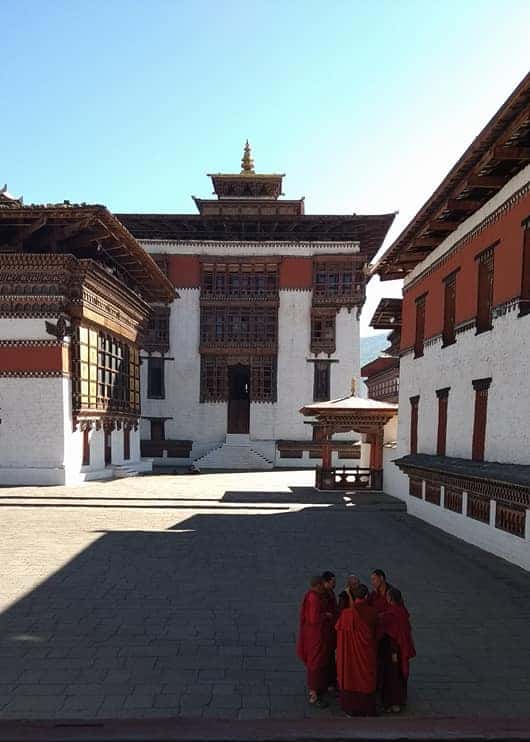 "Dzongs" are Bhutanese fortresses and if you spend any amount of time in the country, you will likely visit several. Tashichhodzong is the main Thimphu fortress.
This impressive structure was originally constructed in 1641. Although it has been heavily restored by the Third King Jigme Dorji Wangchuck in the 1960s.
Today, the dzong serves several administrative purposes. It houses the central Monk body and some government ministries.
You can only venture inside the dzong and other administrative buildings in Thimphu like the Trashi Chho Dzong, once the officials leave. So, you need to stop by after 5 pm.
If you happen to be in the area at a time that you cannot enter, it is still worth a brief stop. At the very least, you can get some excellent photos from outside.
Complete the Wangditse Day Hike and Visit Cheri Monastery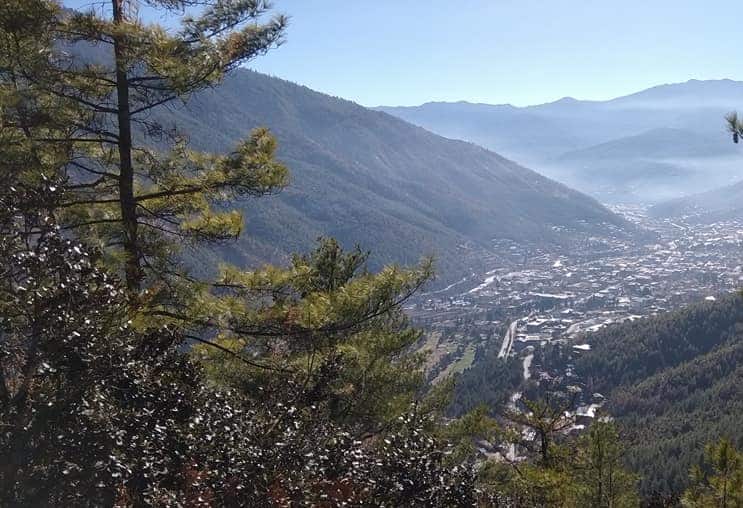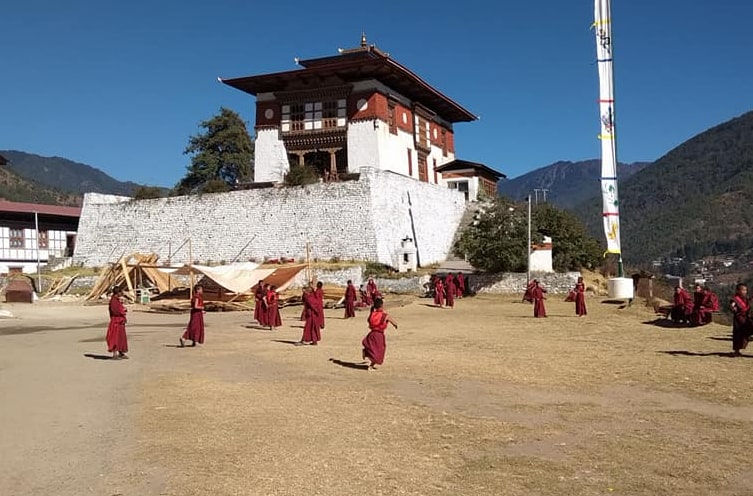 From Thimphu, you can hike to Wangditse Goemba. This is a monastery located high above the hills of Bhutan that offers breathtaking views of the city and the valley down below.
You will fall completely in love with the sight of the Bhutanese prayer flags that flutter and dance in the winds. They can be found on virtually every tree branch along the route and are flown in honour of deceased loved ones, or as wishes for the future.
Pay your respects at Wangditse Goemba and then head over to Cheri Monastery. The unique thing about the latter is that it is actually more of an academy for young monks.
As per Bhutanese traditions, almost every family in the country will send one of their sons off to become a Monk at a young age. Cheri Monastery was filled with adorable young monks that were prancing around and learning the steps for a traditional masked dance.
Stop By the Takin Reserve
The Takin Reserve, in the city's Motithang district, is a nature reserve for Bhutan's national animal. This is a popular stopping point on most Bhutan tours.
The Takin is the national animal of Bhutan and it is likely something that you have never seen or heard of before! It has the head of the goat and the body of a cow.
According to legend, the Takin is said to have been created by the mystical Divine Madman of Bhutan. The subspecies that are found in Bhutan (Budorcas taxicolor whitei) are endangered and can only be found in Bhutan, and some parts of Northern India, China, and Tibet.
See Thimphu Like a Local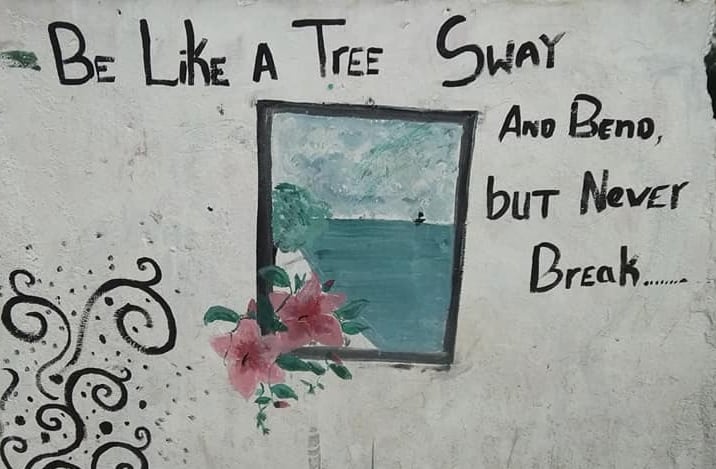 Local life in Thimphu is not all that different from life in any other town or city. Thimphu is centred around a central plaza with a clock tower where musical performances are common.
If your Thimphu trip coincides with a Friday, Saturday, or Sunday, you can pay a visit to the Centenary Farmers Market. Every week, farmers come here from across the country to sell their products.
The stalls here sell everything from fresh vegetables, to more unique Bhutanese delicacies. For instance, the hardened yak cheese that you will get used to seeing hanging from the doorways of all of the general stores.
The concept of going out for coffee and meeting friends for a coffee and a slice of cake is a new concept in Bhutan. There are, however, a few charming spots where you can grab a cup of Joe and people-watch.
Karma's Coffee (Building No. 19A & 19B, Norzin Lam 1) serves some of the best coffee in town. Meanwhile, Ambient Cafe (Nordzin Lam) is owned by a local monk and serves an all-day breakfast menu. You will often find international volunteers from various NGOs deep in discussion here.
Participate in an Archery Tournament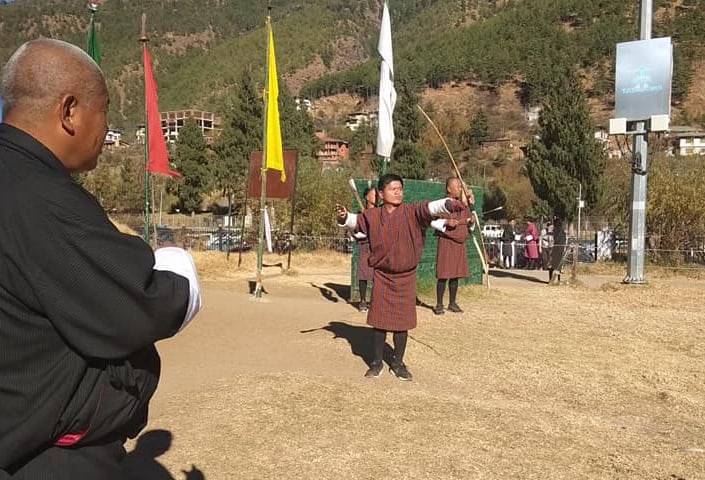 Archery is the national sport of Bhutan and if you are lucky, you may have the chance to observe or participate in tournaments during your visit. Even if your trip doesn't coincide with one though, you may be lucky enough to see locals practicing or enjoying a leisurely game at one of the Thimphu archery fields.
When someone hits the bullseye, the team does a little song and dance! You can have a little go yourself if you like. It is actually much more difficult than it looks and the targets are actually quite a long-distance away.
Where to Stay in Thimphu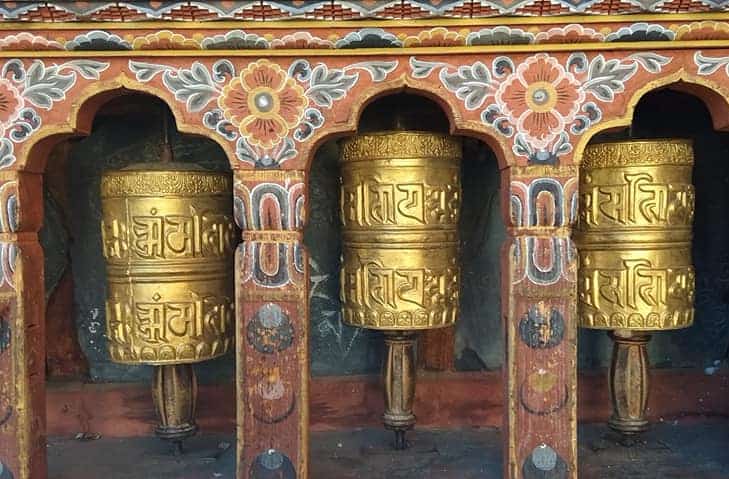 Thimphu boasts a selection of gorgeous traditional three and four-star properties. Since Bhutan focuses on high-quality, low-impact tourism, most of the hotels here err on the side of luxury.
Your tour company may choose your Thimphu hotel for you. If you are travelling during peak times, or your travel dates coincide with major local events (e.g. a masked festival), options may be limited.
Regardless, some of the best Thimphu hotels to consider are detailed below.
Namgay Heritage


Khang Residency


Dorji Element


Norbuling Hotel
Parting Words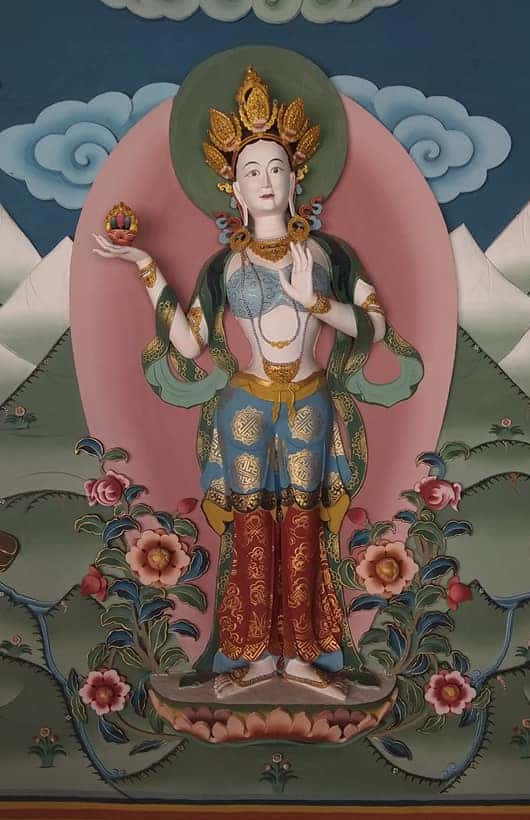 A visit to Thimphu is best enjoyed as part of a wider Bhutan itinerary. Do you have any questions about places to visit in Thimphu or travelling to Bhutan in general?
Feel free to reach out and let me know. Wishing you safe and plentiful travels!
Melissa xo
---