Dorcol Belgrade is fast emerging as one of the trendiest districts in the Serbian capital. Today, its tree-lined streets are lined with quirky coffee shops, eccentric-themed cocktail bars, artisanal stores, and independent art galleries. 
The alternative atmosphere here has gained Dorcol the affectionate title of being the ¨Berlin district¨ of Belgrade. Today, Dorcol is a pleasant place to while away an afternoon, meet friends, or sit outside beneath a cabana and enjoy a strong cup of Serbian coffee.
Few people understand the history behind this district and its somewhat dark past. In actuality, Dorcol is the oldest neighbourhood in Belgrade.
Dorcol Belgrade: The Berlin of the Balkans 
Dorcol (and Belgrade as a whole) has a history that dates back thousands of years. The Serbian capital was once under the control of the Ottoman Empire, while nearby Zemun Serbia was part of the Austria-Hungary Habsburg Empire. 
The name ¨Dorcol¨ or ¨Dortjol¨ actually means ¨crossroads¨ in the Ottoman language. This was a fitting title as at that time, this was one of the most multicultural districts in the city.
People from a vast array of backgrounds lived here. Dorcol residents were Roma, Serbian, Turkish, Jewish, etc.
Prior to the second world war, there were more than 20,000 Jewish people living in Dorcol. Sadly, the Nazi bombing over Belgrade destroyed the entirety of the Jewish quarter, and of the 20,000 Jews that resided in the area, less than 2,000 survived. 
The only reminder of this point in time is a street named Jevrejska ulica in the heart of Dorcol Belgrade. This literally means ¨Jewish street¨.
Things to See in Dorcol Belgrade Today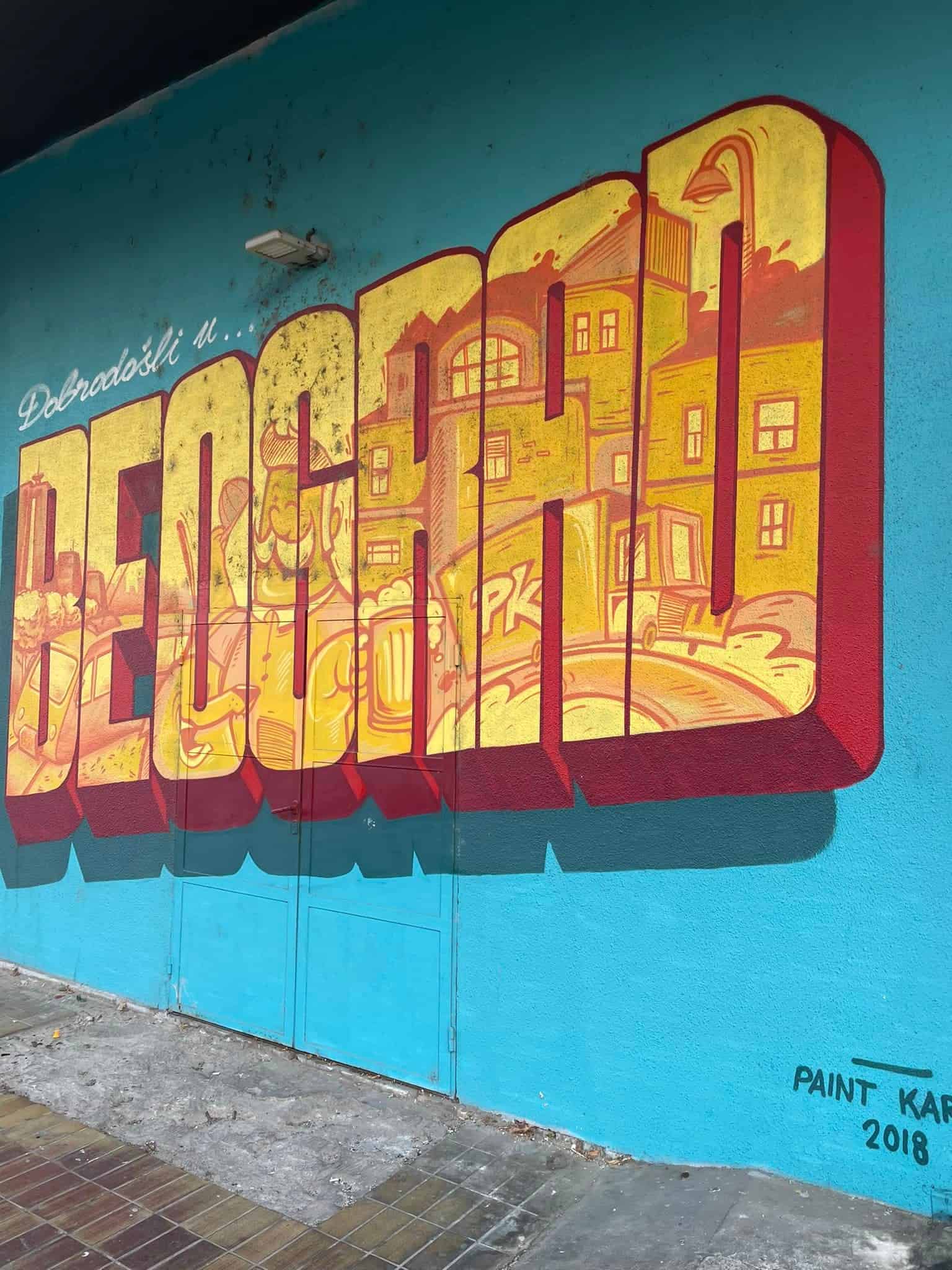 Dorcol Belgrade is a nice area to spend an afternoon if you enjoy a little urban exploration when you travel. Although there are not many historical sights and touristic attractions per se, the district is bursting with charm. 
The area is popular with the expat and Digital Nomad population of Belgrade, owing in part to all of the coworking spaces and coffee shops in the vicinity. The area is essentially made up of two parts: Upper Dorcol and Lower Dorcol.
Upper Dorcol is somewhat more gentrified, and prices are soaring. Lower Dorcol is very much a hipster district. Best to visit now before it changes too much.
Indulge in Balkan Coffee Culture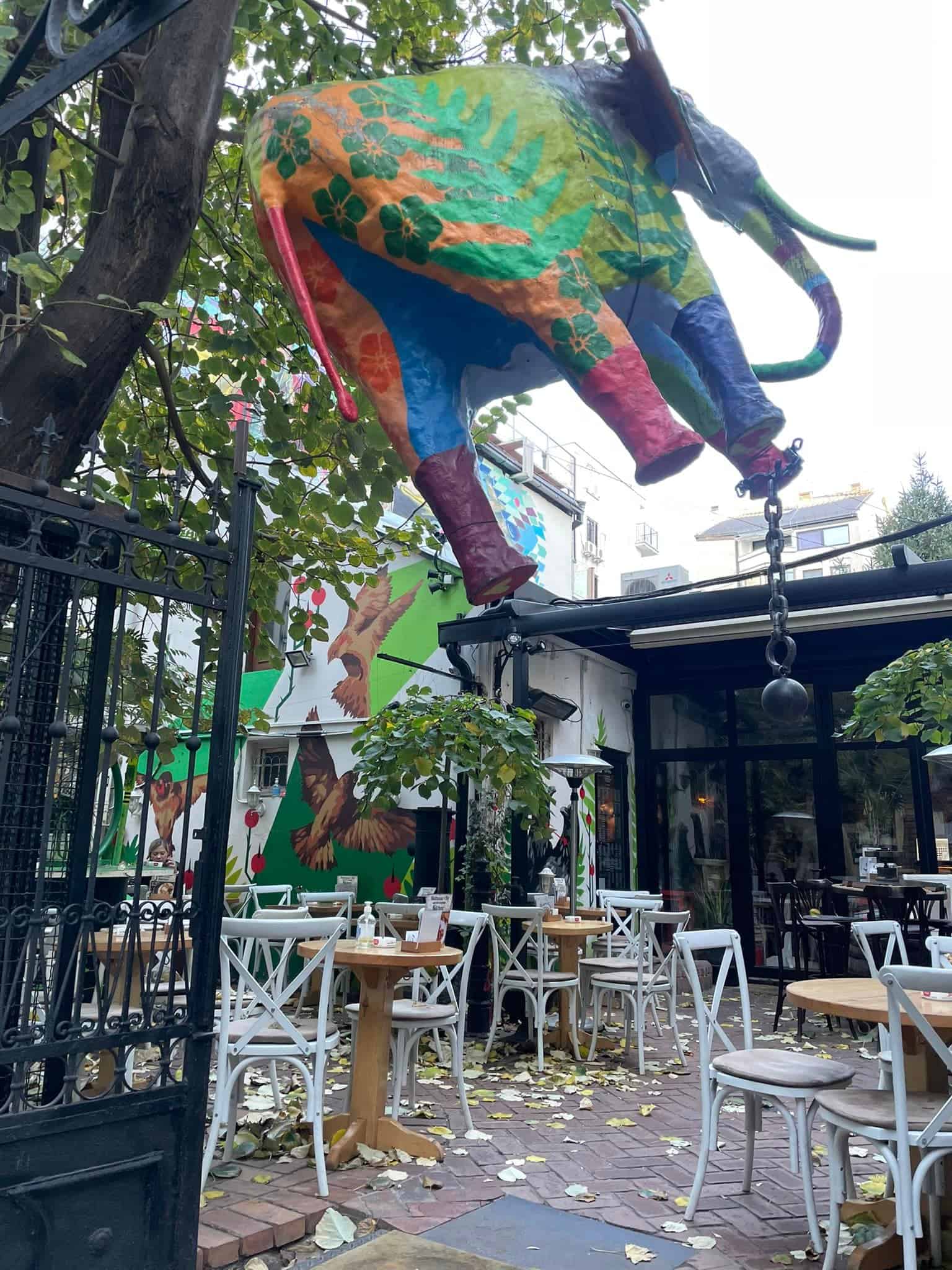 Coffee culture is huge in the Balkans and Serbia is no different. Here a cup of coffee is savoured slowly among friends and relatives.
There is actually a dedicated word in Serbian that expresses the Serbian art of going for coffee. That is "kafenisanje" meaning coffee talk.
The streets of Dorcol are lined with cafes where hip, attractive locals sit beneath cabanas and catch up with their friends over a steaming cappuccino. Belgrade was formerly part of the Ottoman Empire but the short, strong Turkish style coffee has not caught on here as it has in nearby Greece.
You can buy a quality cappuccino, latte, americano, etc for less than $2 at most Belgrade coffee shops. The blends are usually of excellent quality. 
Smoking indoors is prohibited but as far as Serbs are concerned, chain-smoking and coffee go hand in hand. You will often find bearded locals sitting right beneath no smoking signs smoking cigarette after cigarette as they cradle the same cup of coffee for hours. 
Some of the cutest and quirkiest coffee shops in Belgrade can be found in Dorcol Belgrade. Aviator Coffee Explorer (Gundulićev venac 59a) is a bustling local haunt that serves an array of coffees and snacks in an airy contemporary setting. 
D59B (Kralja Petra 70) is a roastery with something of a cult following. Meanwhile, Kafeterija Dorcol (Žorža Klemansoa 10) is popular for remote workers.
Take a Guided Walking Tour
One nice way to get your bearings when you first arrive in a new city is to take a guided walking tour. This way, not only do you get to see the city from the perspective of a local away from the tourist traps, but you also have a city expert on hand to ask questions about the best places to eat, drink and hang out.
There are countless walking tours in Belgrade. Those that start in Dorcol explore the history and culture of the neighbourhood and also focus on a particular theme. 

For instance, this craft beer tour explores the world of Dorcol´s independent breweries. Alternatively, this wine tasting tour enables you to try various wines and understand Serbia's wine culture.
Check Out the Street Art Scene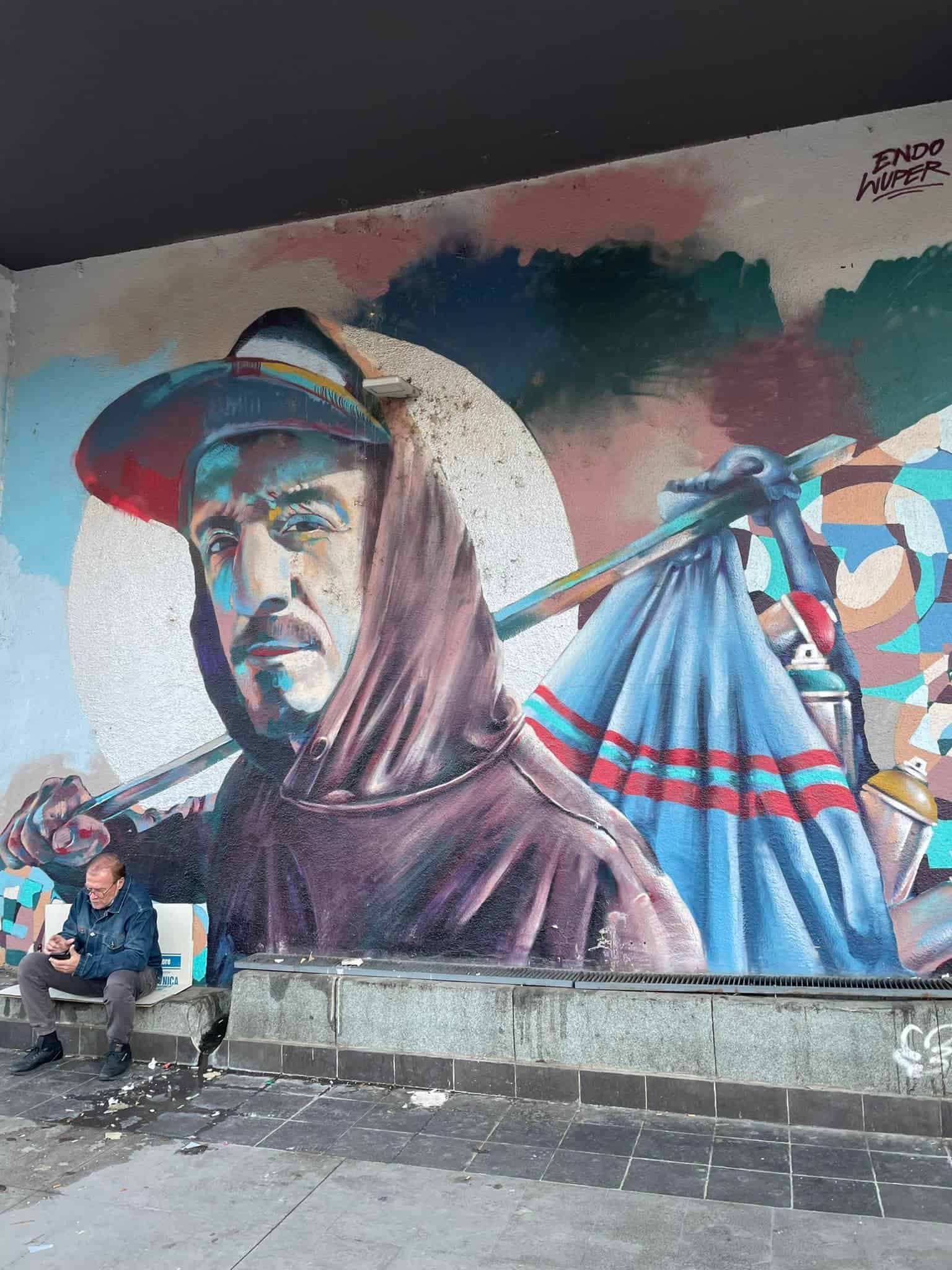 Vibrant street art can be found across Belgrade. Here, street art is viewed very positively and there have been several initiatives led by the Serbian government in recent years to encourage beautification of the city's various neighbourhoods via street art.
The pieces that you can find around Dorcol Belgrade are a blend of those created by famous European artists, and by local creatives and activists. Dorcolmala in Dorcol is home to many of the city's main nightclubs and is covered in vibrant murals and images.
A lot of the pieces in Upper Dorcol are football-related or showcase players from Belgrade's two main rival teams – Partizan and Red Star. One particularly famous piece to look out for in lower Dorcol Belgrade is the ¨Meeting of Styles¨ mural that can be found beside a high school basketball court at Dositejeva 39A. 
Meeting of Styles is a street art initiative that was started by creatives in Germany. The idea was to gather talented street artists from across the world in order to create art together as a form of cultural exchange.

The piece is a mishmash of different artists' works and depicts a cartoon-like image of life in Belgrade. Nearby, you will find a painted depiction of a graffiti artist carrying his collection of spray cans at Visnjiceva 104A. 
This is the work of beloved Serbian street artist Endo. If you are particularly interested in uncovering Belgrade´s street art scene, it is worth organising a tour with a local.
Sample Sumptuous Serbian Cuisine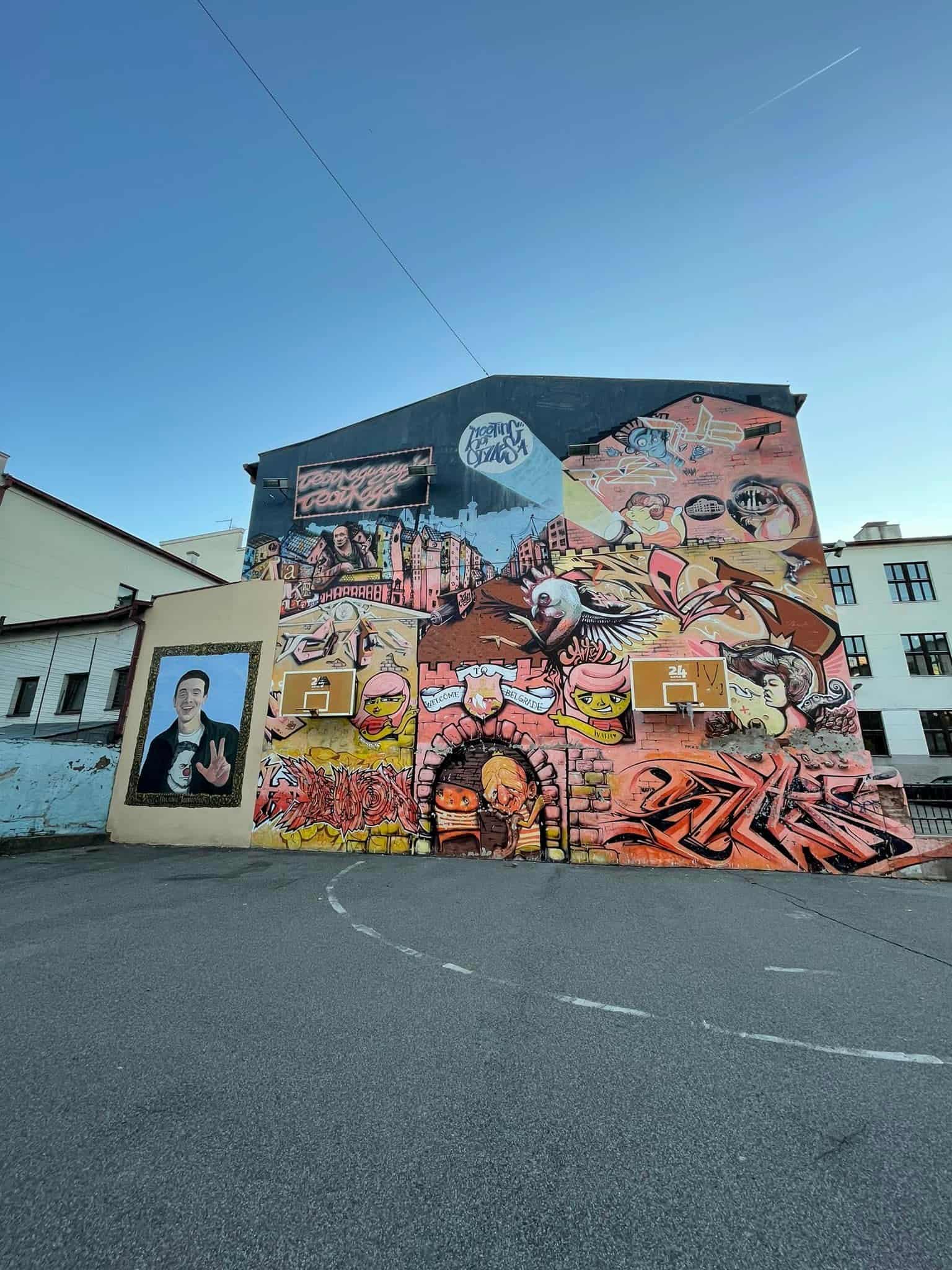 Serbian cuisine is known for its sumptuous spiced meat dishes, its eye-wateringly strong Serbian rakija, and its crispy, flavourful Balkan pastries. In Dorcol, you will find a wide selection of restaurants that serve up both local and international classic dishes. 
If you are interested in trying ćevapi, one of Serbia's national dishes, head to the unpretentious Walter Sarajevski Ćevap. The establishment may look somehow out of sync with many of the other eateries in Dorcol that seem to cater to the well-heeled and effortlessly attractive. 
Walter Sarajevski Ćevap is essentially ¨just¨ a takeout ćevapi joint but it is one of the best in town. This is evidenced by the fact that there is virtually always a queue here – from dusk till dawn.
Cevapi are essentially caseless grilled sausages enjoyed across Serbia and the Balkans. They are created by hand making sausages from ground beef, lamb, pork, and garlic.
If you fancy eating somewhere in Dorcol Belgrade where you can actually sit down and enjoy dining out, consider grabbing brunch at Smokvica (56 Kralja Petra). Alternatively, you can sample the best quality traditional Serbian delicacies at Konoba Akustik (13 Cara Dusana).
Admire Beautiful Orthodox Churches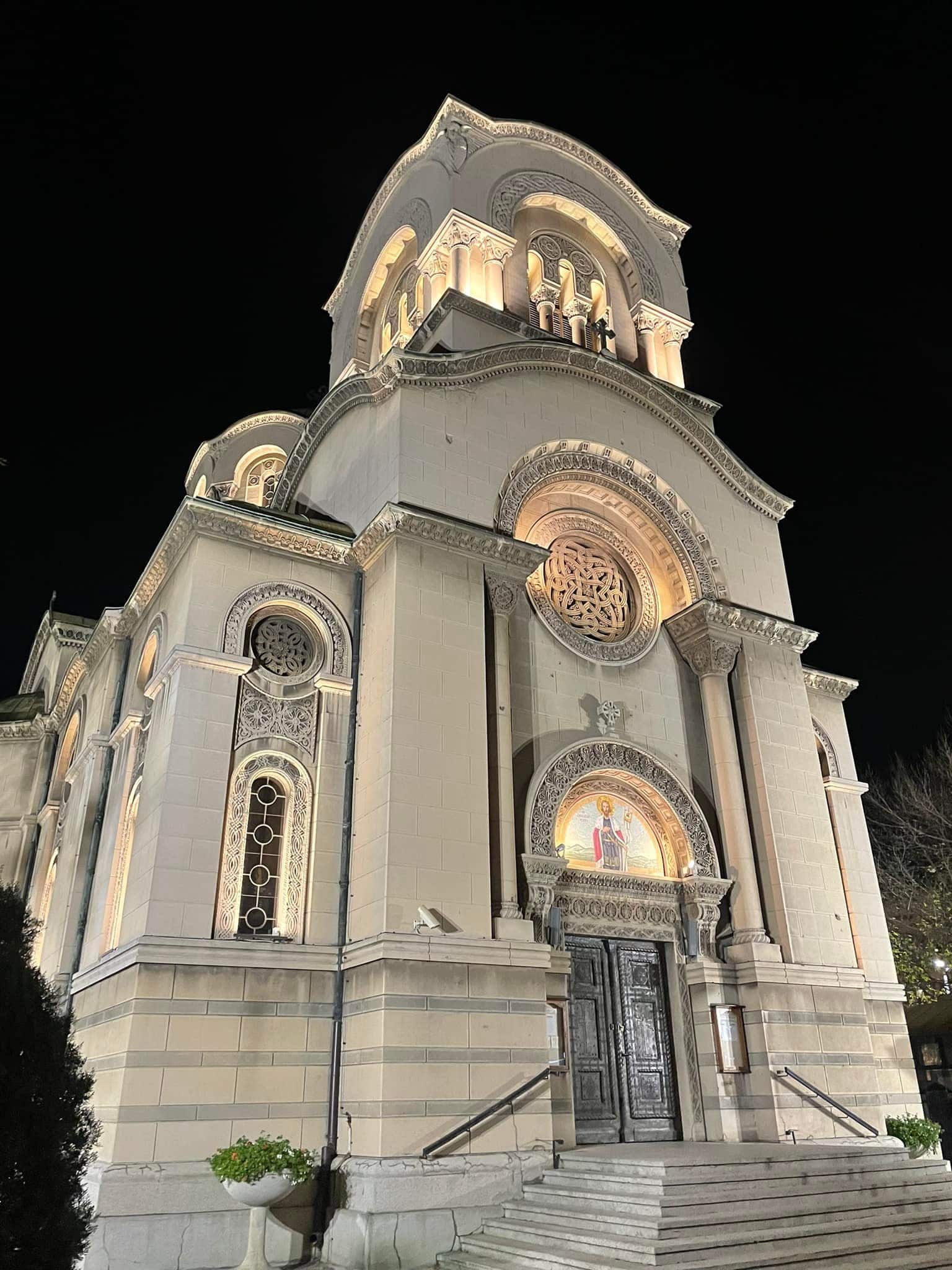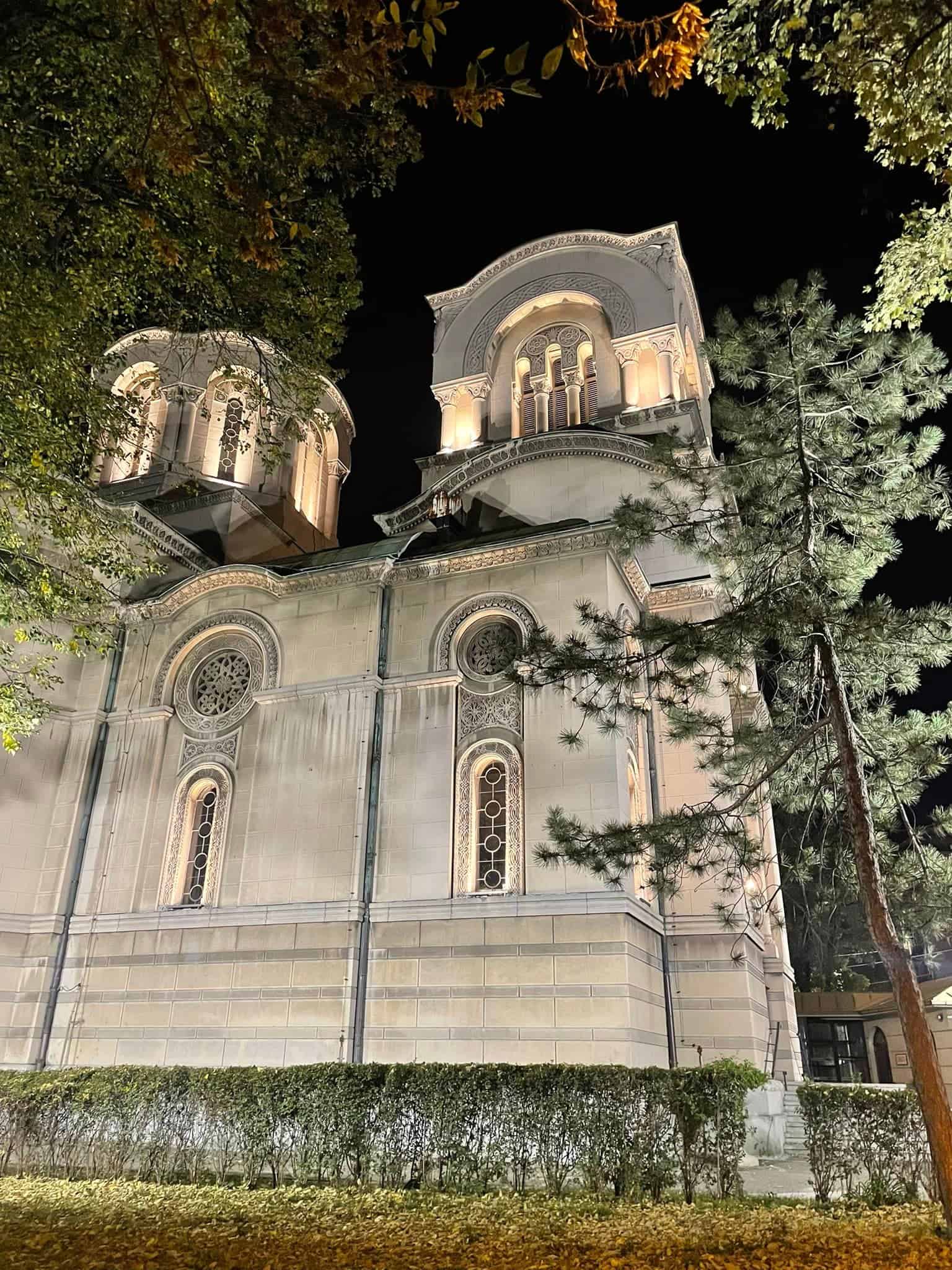 The majority of Serbians (84.6%) follow the Orthodox faith and as a result, you will find grand ornate Orthodox churches on practically every street corner here. Orthodox churches occupy street corners in Serbia in the same frequency as you see Starbucks coffee shops on street corners in the United States!
In Dorcol, look out for the Church of Alexander Nevsky (Cara Dusana 63A). It was built in honour of the Russian volunteers who fought alongside Serbian soldiers in the country's fight for independence from the Ottoman Turks.
Construction of the church took several decades (1912-1929) as efforts were interrupted by the First World War. The interiors are every bit as gorgeous as the exteriors and well worth seeing. 
The walls are laden with vibrant frescoes that depict scenes from the bible. The church is particularly spectacular at night when it is illuminated with dozens of twinkling lights.
Go for Drinks in Cetinjska St/Dorcolmala
Cetinjska Street or ¨Dorcolmala¨ as it is affectionately nicknamed is one of the main party districts in Belgrade. Whatever type of nightlife you enjoy, you will find something that suits you here.
The district has been built into an abandoned former brewery (BIP Brewery) that operated here between 1963 and 2015. Dvoristance (Cetinjska 15) is a particularly famous local hangout.
This is an all-day bar that offers hearty home-cooked breakfasts in the mornings and old-fashioned Serbian live music in the evenings. Zaokret is your typical nightclub with live DJs and house music, while if you are looking for something a little different, you may enjoy Jazz Bistro Bajloni. 
The eclectic interior and furnishings here transport you to old New Orleans. On Friday and Saturday nights, you can catch performances by international Jazz musicians here.
Enjoy a Wine Tasting at Podrum Wine Art
Podrum Wine Art (Višnjićeva 7) is one of the best wine bars in Belgrade. It is well worth stopping by if you are interested in trying local wines from Serbia and from elsewhere in the Balkans (Montenegro, Bosnia, etc).
The wine menu offers a seemingly endless number of options sourced from vineyards across the world. You can also order up a charcuterie board of cold-cut meats, cheeses, olives, and bread – the perfect accompaniment to your wines and a great way to experiment with other local produce. 
Visit the Museum of Vuk and Dositej 
The Museum of Vuk and Dositej (21 Gospodar Jevremova) is one of the most important museums in Belgrade. Visiting may be particularly interesting to you if you are of Serbian descent.
The museum first opened its doors in 1949 and depicts the life and works of two notable Serbian figures. It shows artifacts and pieces of work owned by Stefanović Karadžić (1787–1864), reformer of the Serbian language, and Dositej Obradović (1742–1811), a renowned Serbian writer. 
These public figures existed at a time when Serbians were uprising against their Ottoman occupiers. If you are interested in international history, even if you don't know anything about these specific figures, you will note that the exhibits provide a fascinating glimpse into life during this period of history.
Where to Stay in Dorcol Belgrade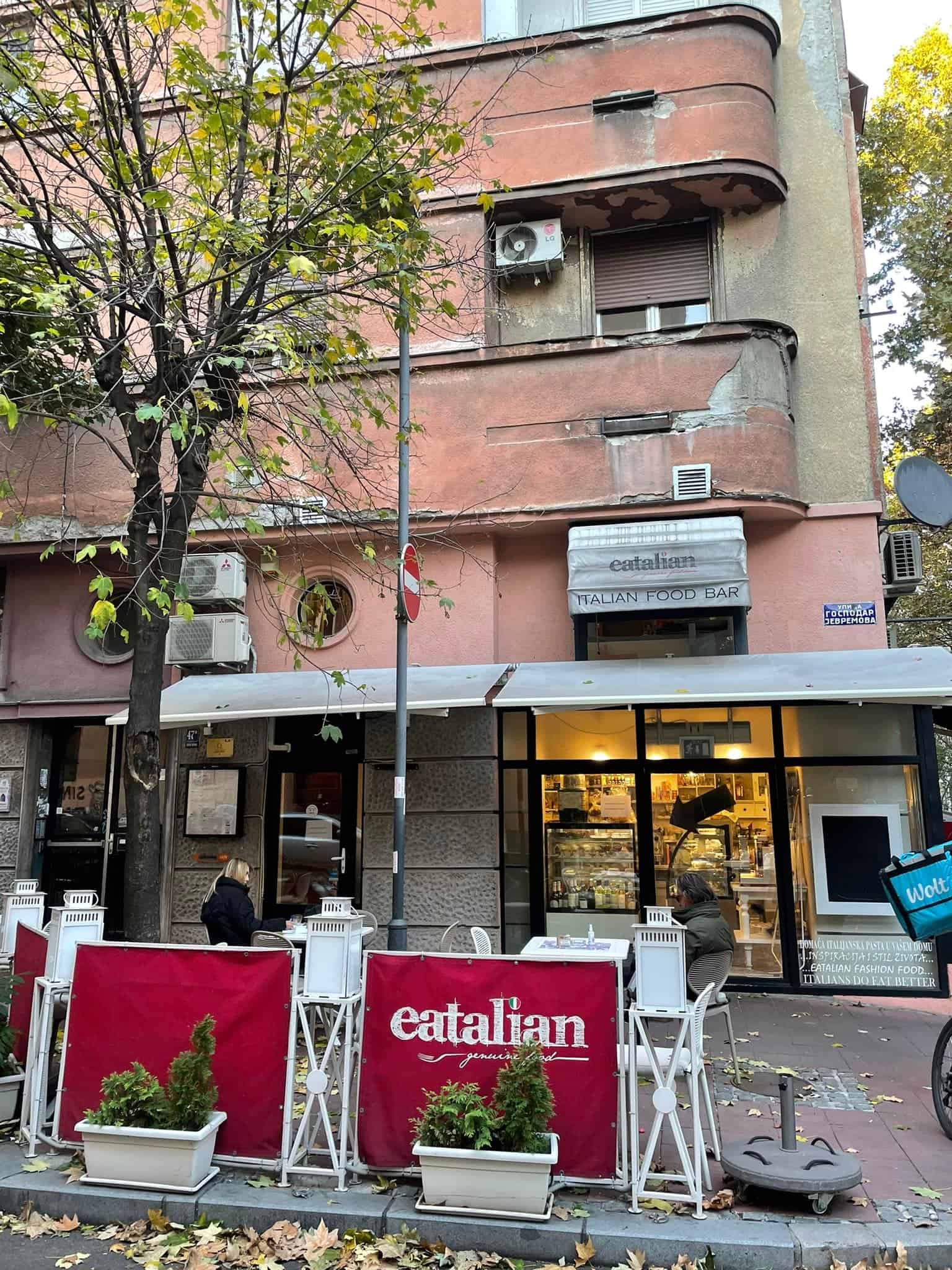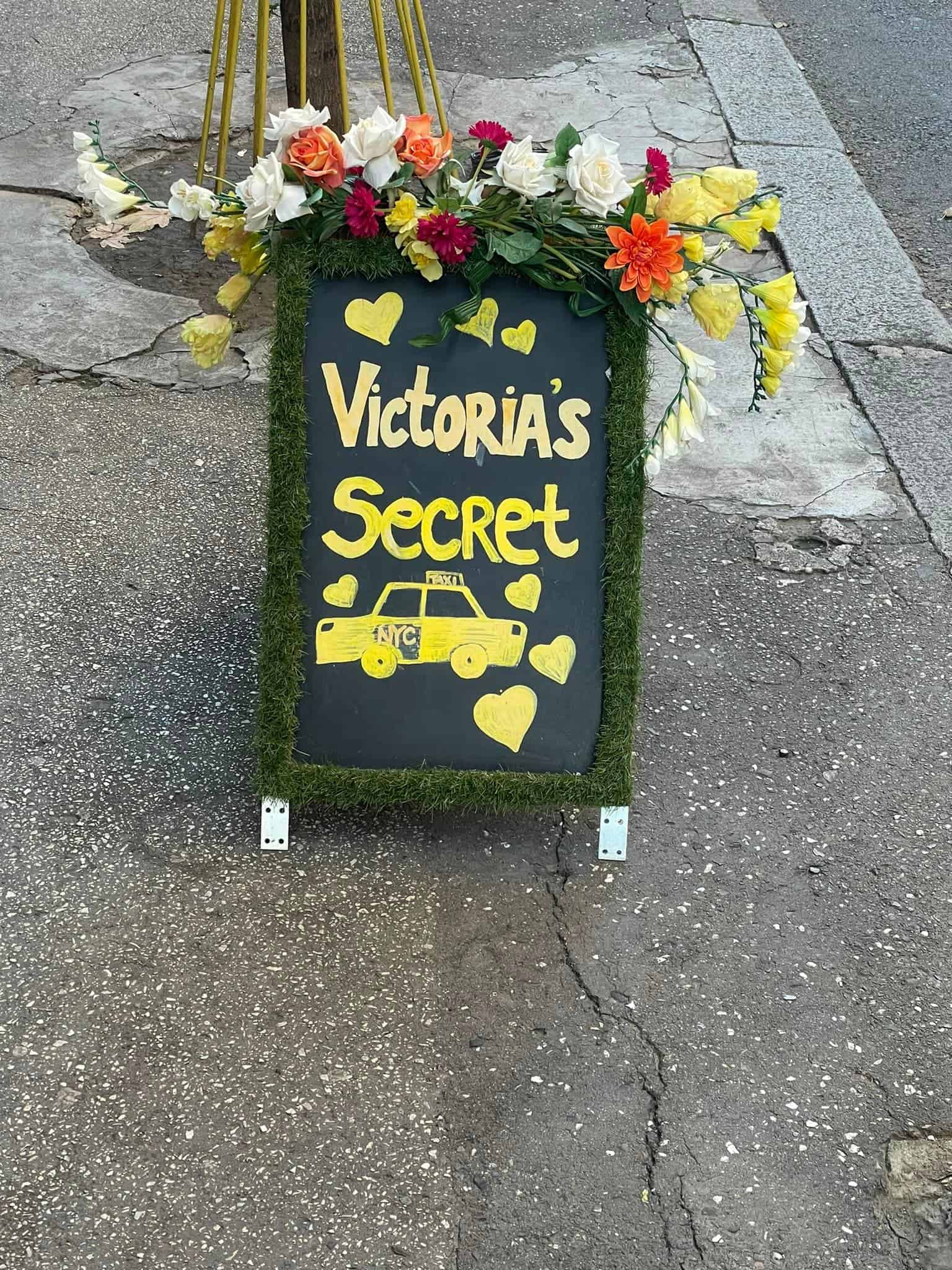 Dorcol Belgrade has a range of hotels and accommodation options to suit every budget and travel style. This area has become popular with the Airbnb crowd and you can rent entire apartments for less than €30 a night.
Mona Plaza
Mona Plaza (Solunska 21) is a gorgeous four-star hotel without the four-star price tag. Rooms start from €65 a night and offer unparalleled views over the Danube from their windows. 
Mona Plaza's recently renovated rooms and suites are decorated with neutral tones and filled with plush modern furnishings. Its Dorcol Belgrade location is excellent and places you within walking distance of the city's main attractions. You can check the latest room rates and availability here.
Good People Design Hostel
Good People Design Hostel (Knićaninova 12) is a good Dorcol Belgrade accommodation choice if you are travelling on a budget. It is perfect for young, independent travellers who want to save money when they travel and meet other adventurers in the process.
You can rent a dorm bed for just €14 a night or a double room for €32 a night. The hostel hosts regular social events such as parties and bar crawls. You can check the latest availability and room rates here.
---