Looking for the best places to visit in Europe in November? Look no further.
While November might not be the most popular time of the year to go in Europe, the crisp, cooler weather may result in some unexpectedly pleasant surprises when traveling out of season. Firstly, with cooler weather in November, you're able to avoid a significant portion of the crowds that flock to the best places to go in Europe during the peak summer months.
You can visit attractions and museums without waiting in line for hours, and a lot of destinations offer reduced winter admission rates. One of the reasons to visit Europe in November is that flight and accommodation costs may be slashed by as much as 50-60% compared to peak season rates.
Furthermore, while some places may experience cooler and rainier weather in November, the mild weather conditions are usually not a deal-breaker for those looking to enjoy European city breaks.
25 Best Places to Visit in Europe in November 2023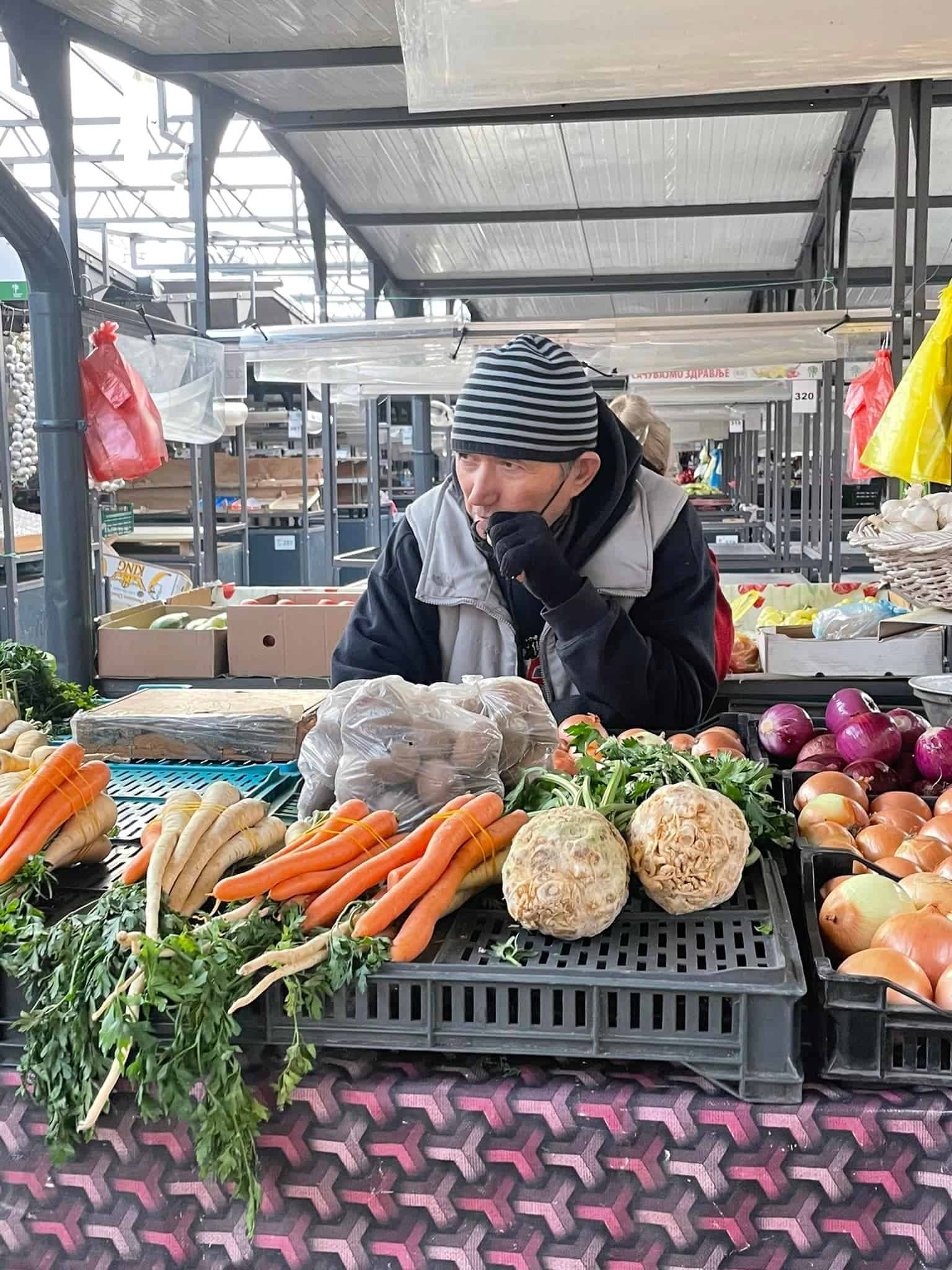 When it comes to choosing places to go in Europe in November, everyone's preferences are unique. Perhaps you're planning to escape the cold climate in your country and are in search of milder weather in Europe. Alternatively, perhaps you are looking for a wintry wonderland that can help really get you in the mood for the upcoming festive season.
Regardless of your preferences and travel style, you're likely to find a destination from the 25 best places to visit list below that will appeal to you.
Athens, Greece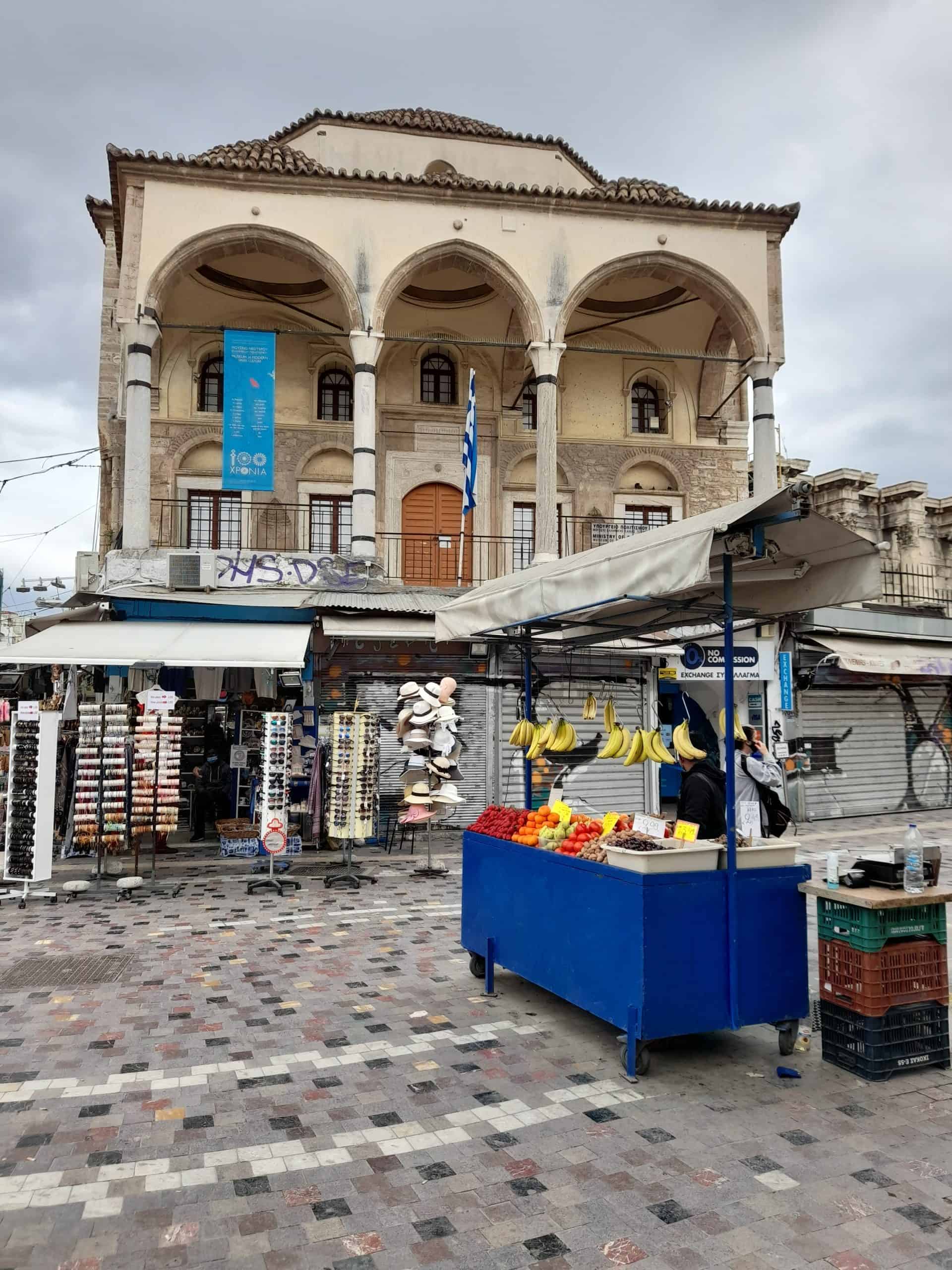 Visiting Athens in winter is a great experience. The Greek capital is a wonderful year-round travel destination and one of the warmest European capitals that you could travel to in November.

Athens sees mild weather in November with daily average temperatures ranging between 12° and 18° Celsius. Better yet?

Greece sees approximately 250 days of sunshine a year, meaning that even on cooler days, you can still expect sunshine and blue skies. It's advisable to pack a coat and some layered clothing to adapt to the crisp weather. But you may find that walking around with just long-sleeved shirts and trousers is sufficient for most of your Athens itinerary.
Athens is the oldest capital city in Europe and has been occupied for more than 5,000 years! Visiting the historical sites of the Acropolis, the Ancient Agora, and the Temple of Olympian Zeus is a must.
Athens is made up of several different Athenian neighborhoods, each of which has its own personality and style. Search for street art in Exarchia, hang out in quirky coffee shops and art galleries in Koukaki, and enjoy live jazz and cocktail bars in the leafy Athenian Mets.
Andalusia, Southern Spain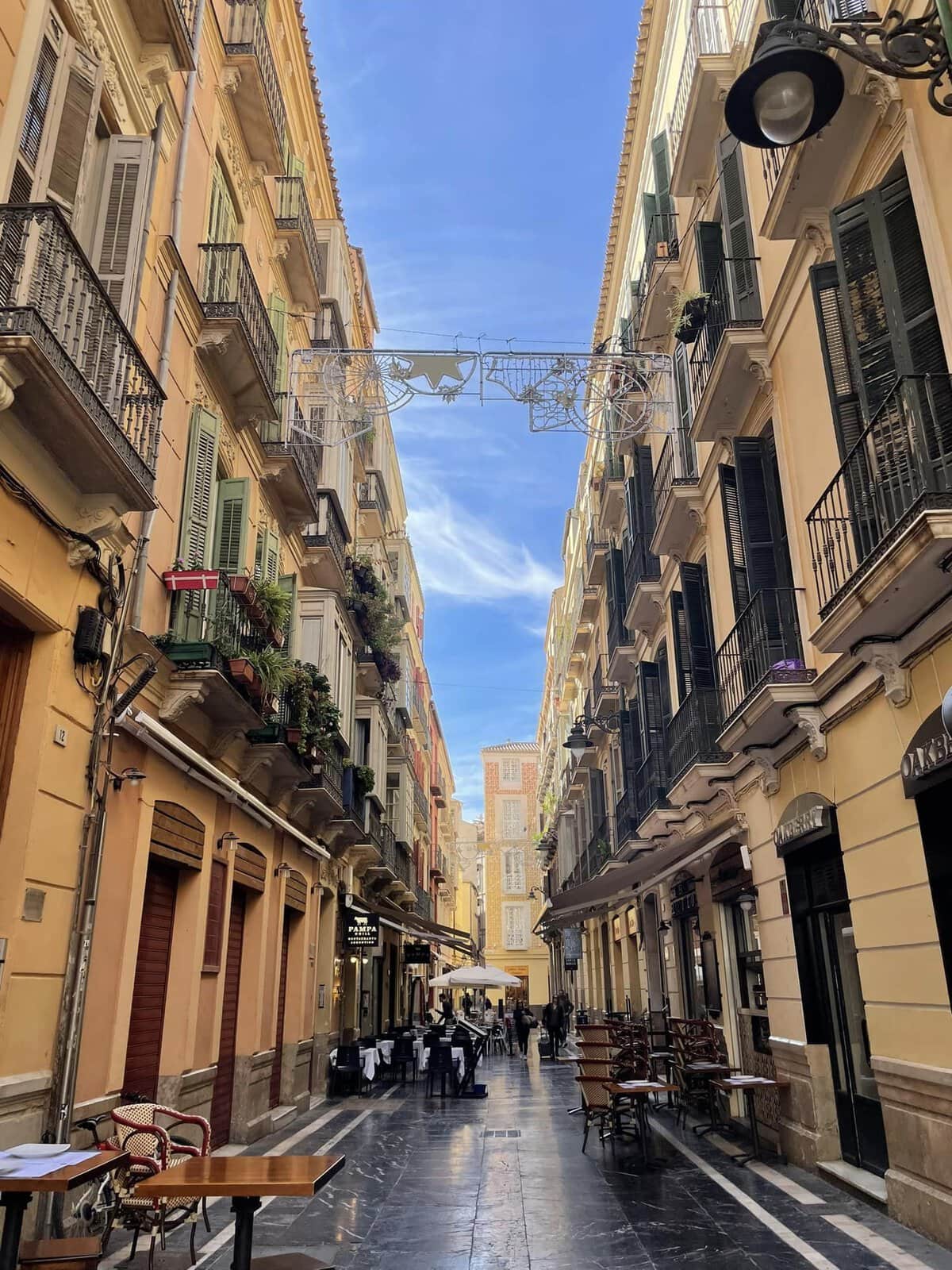 Andalusia in Southern Spain makes a wonderful winter travel destination. Although the weather here is not hot all year round, it is milder than most other places in Europe and you can expect daytime averages of between 11°C and 20°C in November.
Opt for a city break in either Malaga or Seville or embark on a wider Andalusia itinerary by train. Both of these major cities are serviced by a number of low-cost flight routes from numerous places in Europe.
In Malaga, check out the Alcazaba (citadel) that was built by the city's Muslim governors in the 11th century and the Roman theatre that dates back to the rule of Augustus. The cobbled streets, markets, and passageways of historic central Malaga are a photographer's dream.
People watch at the Atarazanas food market, admiring its stained glass window, and then grab some delicious tapas at nearby Illari (C. Strachan, 14). The smaller towns and villages in this region are among the best places to visit in Spain and are the underrated highlights of Andalusia.
Be sure to stop by Cordoba, famous for its UNESCO-protected cathedral mosque that dates back to 785AD, and Ronda, a little town that (controversially) is known as being the birthplace of bullfighting. But more interestingly, is divided into two separate halves by the El Tajo Canyon which the Guadalevín River flows through.
Rome, Italy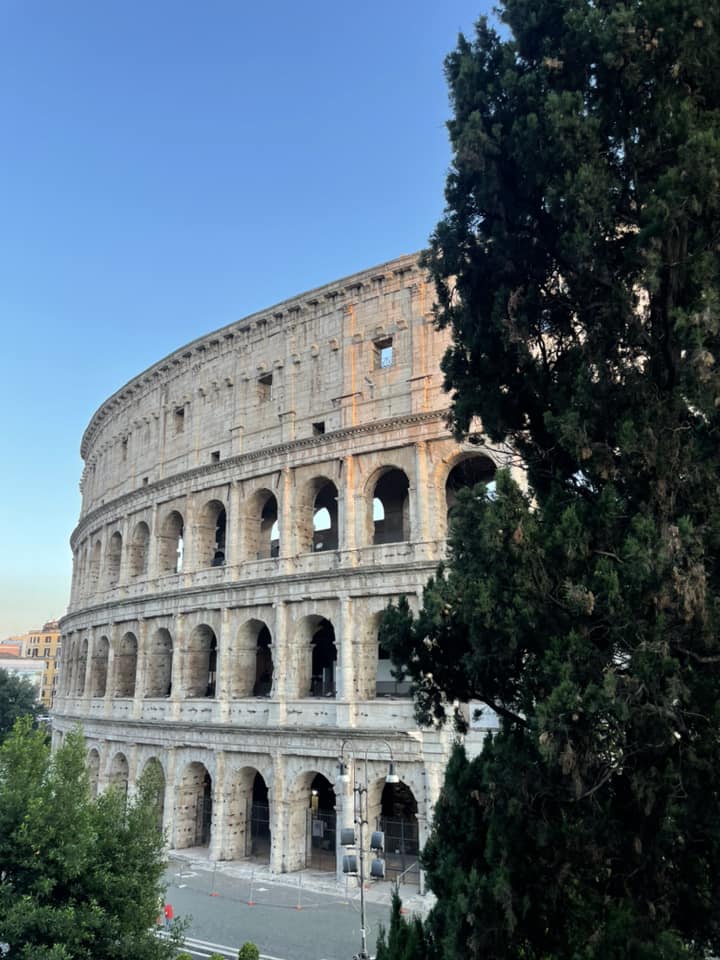 Visiting Rome in November gives you a chance to see the Italian capital without the substantial crowds that it sees during the summer season. Hotel prices are much more reasonable during this time too, and you can secure a double room for as little as €100 per night which is practically unheard of between May and September.
Of course, there are some must-see sights that every traveller must see in Rome. Visit the Colosseum, a large amphitheater that hosted gladiatorial games and other sporting events and is today considered one of the seven wonders of the world.
Then, spend a morning at the Vatican, admiring the beauty of the art pieces inside the Sistine Chapel. Booking skip-the-line tickets for the Colosseum and the Vatican is highly recommended if you want to avoid the snake-like queues that form outside each site each day (yes, even out of season!)
Besides the countless historical sites and ruins, one of the best off-the-beaten-path parts of visiting Rome is taking the time to explore its various neighbourhoods. Trastevere, the former Jewish quarter, is fast developing into a tourist favourite, with its narrow cobblestone streets, medieval buildings, quaint churches and osterias, and wineries famous for their charcuterie boards and selections of local products.
Ostiense is another worthy Rome neighbourhood to add to your radar, famous for its street art.
Puglia, Southern Italy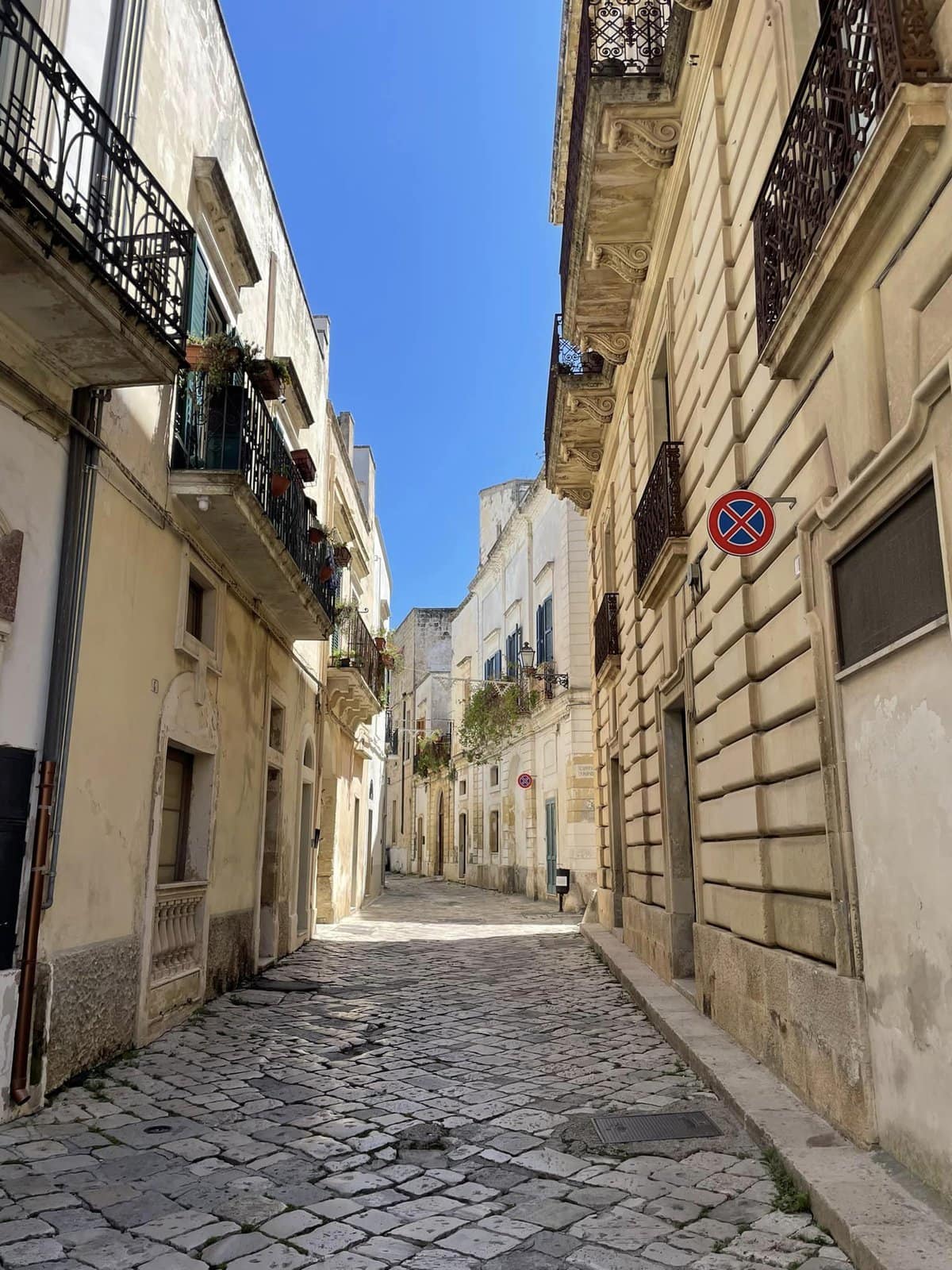 The Puglia region in Southern Italy is one of the most culturally rich parts of the country. For the time being, it remains largely untapped.
Most people are only aware of Puglia because of the unique shell-shaped trulli houses that are found in Alborobello, or the pretty seaside town of Polignano a Mare that they may have seen on Instagram. But these gorgeous destinations are just the start of what Puglia has to offer.
For the best experience, consider renting a car in Puglia so that you can easily reach the area's lesser-known villages, beaches, and archeological sites. Spend a couple of days in Lecce, a breathtaking city filled with baroque architecture and churches that is affectionately known as ¨the Florence of the South¨.
Then, continue onwards to the Griko-speaking villages of Soleto, Calimera, Castrignano de' Greci, and Corigliano d'Otranto, before heading to the frequently-overlooked city of Galatina which is locally renowned for its pasticiotto pastries (sweet pies filled with egg custard) and Renaissance churches.
The towns of Gallipoli and Nardo are home to beautiful beaches and coastlines which are pleasant to stroll along, even when it's too cold to swim.
Rhodes, Greece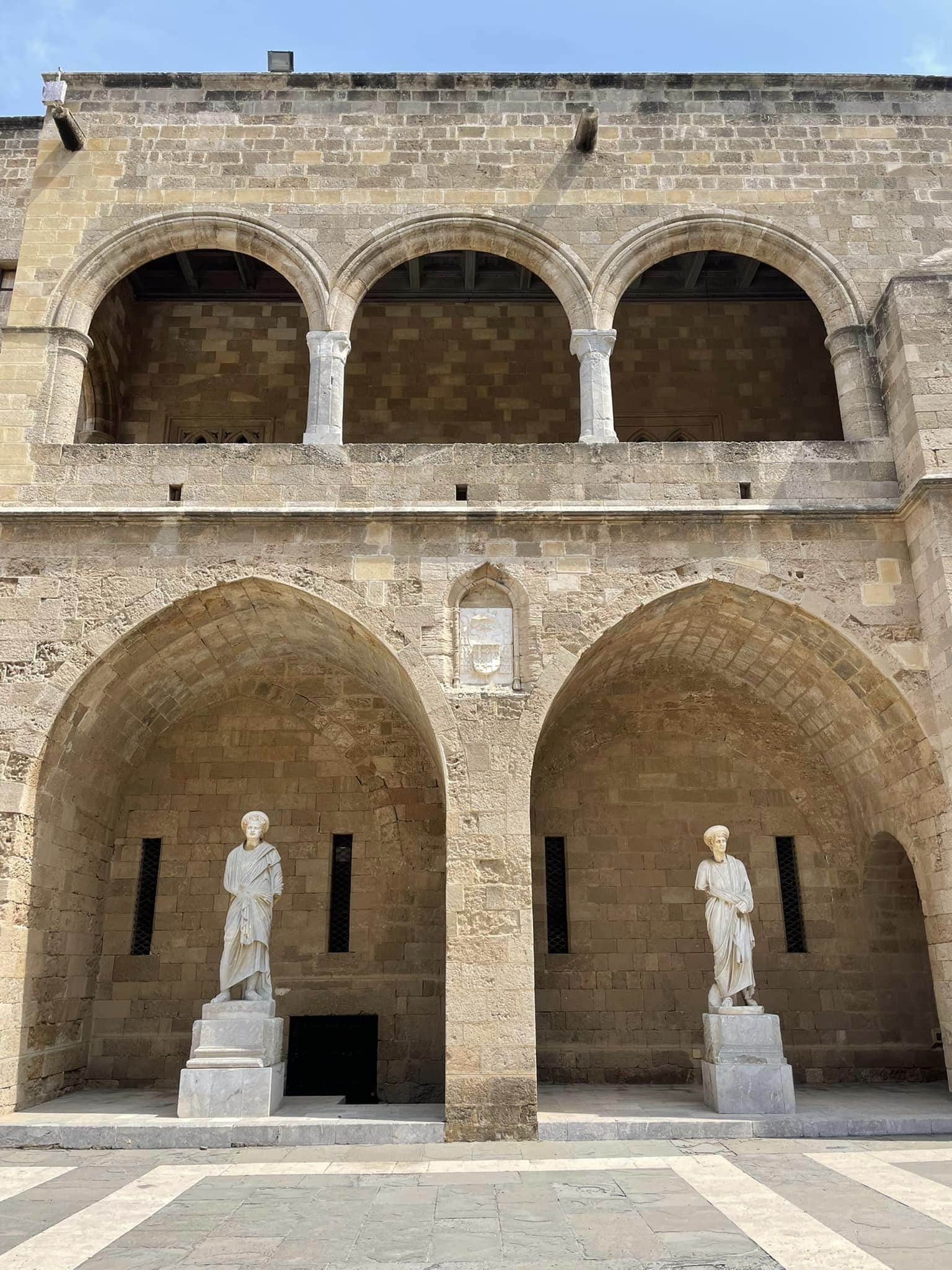 The Greek island of Rhodes (Ρόδος/Rodos) is the largest island in the country's Dodecanese archipelago and one of the largest islands in the country. It is a firm tourist favourite and for good reason: the island is bursting at the seams with idyllic villages, Ancient Greek ruins, and beautiful coastlines.
It also makes a great jump-off point for exploring the nearby islands of Symi, Nisiros, Chalki, and Tilos, whatever the weather/season. Tourism here (as in much of Greece) is very seasonal and the "season" runs between May and early October, meaning that if you venture here in November, you see a peaceful side of the island that the summer holidaymakers never get to see.
Rhodes' old town is UNESCO protected and is widely considered the best-preserved medieval town in Europe, with thousands of people still living and working within its defensive walls. Both the Palace of the Grand Master of the Knights of Rhodes and the Rhodes Archeological Museum provide an important insight into the island's history and heritage.
Even in the winter, you can enjoy a walk along the coastline from Rhodes old town to Kato Petres Beach and Serene Beach, or spend a day drinking coffee by the sea in Lindos.
Emilia Romagna, Italy
Emilia Romagna is a region in Northern Italy that is known for its gastronomy. This is a dream destination for foodie travellers with an affection for Italian food.

Several beloved delicacies originated here. Most notably, parmesan cheese, Parma ham, tortellini, and balsamic vinegar.

Italian cuisine is globally renowned for being rich and delicious, and wherever in the country you travel, you will note that Italians take explicit care with every dish they prepare. However, Italians from all parts of the country will admit that there is something particularly special about the food in Emilia Romagna.

Bologna is the capital of this region. It is possible to purchase low-cost flights to the city's Guglielmo Marconi airport from various European cities.
Visiting Emilia Romagna
Start your Emilia Romagna trip by spending a few days in Bologna, taking a Bologna cooking class and exploring the city's traditional markets, and then, continue onwards to the smaller towns and cities in the region. Ferrara, Modena, Reggio Emilia, and Parma are all very worthy of your time.
Although Northern Italy isn't as mild at this time of year as the southern part of the country, it still isn't blisteringly cold here. Daytime temperatures range between 6° and 11° Celsius and with a stylish coat and some layers, you will be all set for your winter Italy itinerary!
Naples, Italy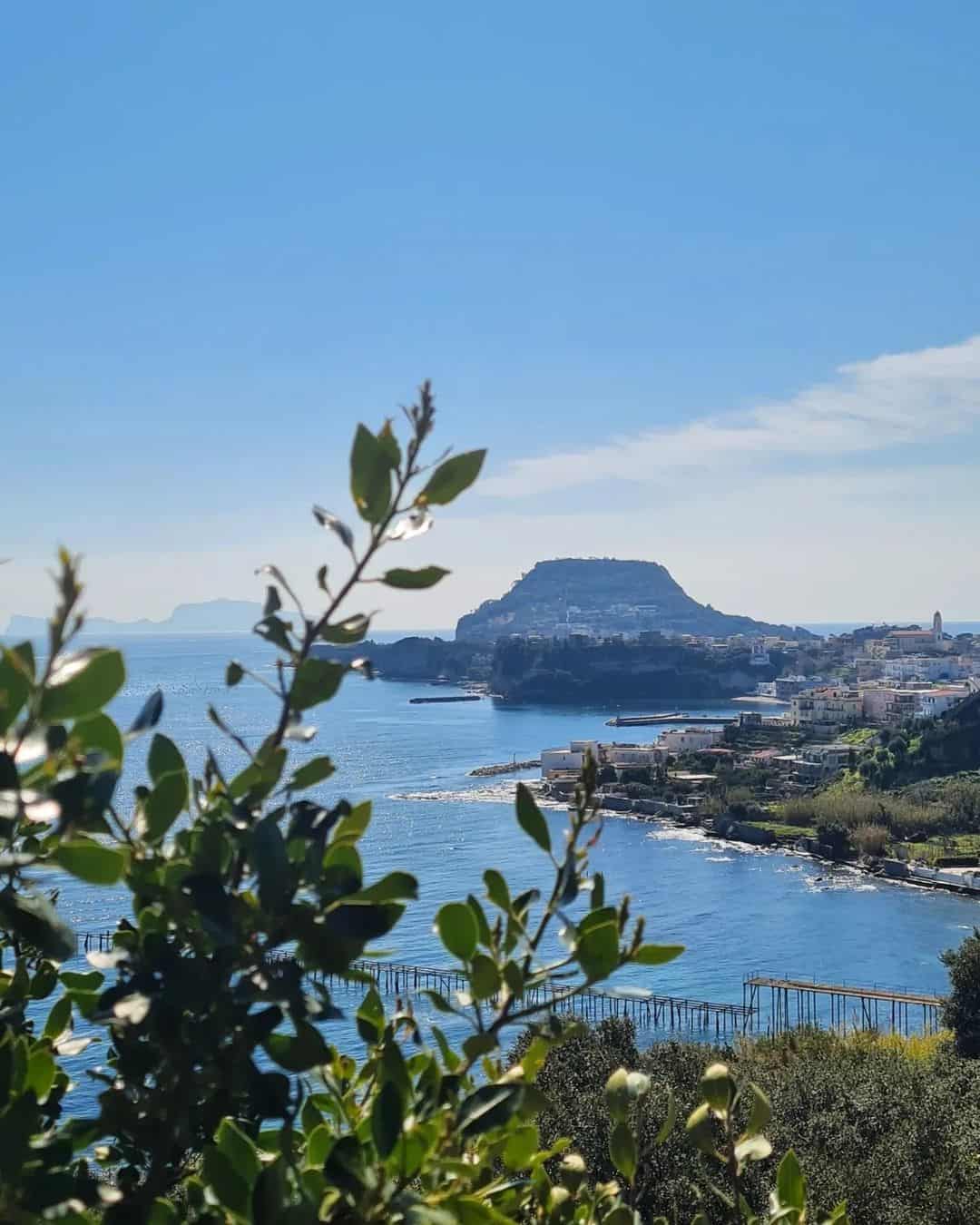 Naples is the capital of the Campania region of Southern Italy and is arguably one of the most underrated parts of the country.

Contrary to popular belief, Naples is actually a pretty safe city. In fact, the Italian authorities have advised that crime levels are actually far worse in Rome and Milan than they are in Naples.
So, now we have addressed that unfortunate stereotype about Naples, what makes Naples one of the best places to visit in Europe in November? Well for starters, Naples is bursting at the seams with history and culture.

The culture in the southern part of the country is altogether different from that in the north. The people are often warmer and more welcoming, the streets are more lively and chaotic, and the Mediterranean culture here feels more comparable to Greece than to Northern Italy.

Not to mention, since Naples is in Southern Europe, the temperatures here are much milder than most of the continent. You can expect average daily temperatures between 10° and 18° degrees Celsius during November.

There are plenty of things to do in Naples to keep you occupied for a long weekend or more. Be sure to visit what remains of Pompeii and Herculaneum and if you enjoy walking, consider hiking Mount Vesuvius.

Check out the ancient artifacts recovered from the region at the Naples Archeological Museum (Piazza Museo 19) and go for evening drinks overlooking a Roman ruin at Piazza Bellini. Don't miss Via San Gregorio Armeno.
This street is decorated with Christmas decorations and stores selling Christmas items all year round. It is particularly charming at this time of year, and a great place to pick up some last-minute things for your tree.
Ioannina, Greece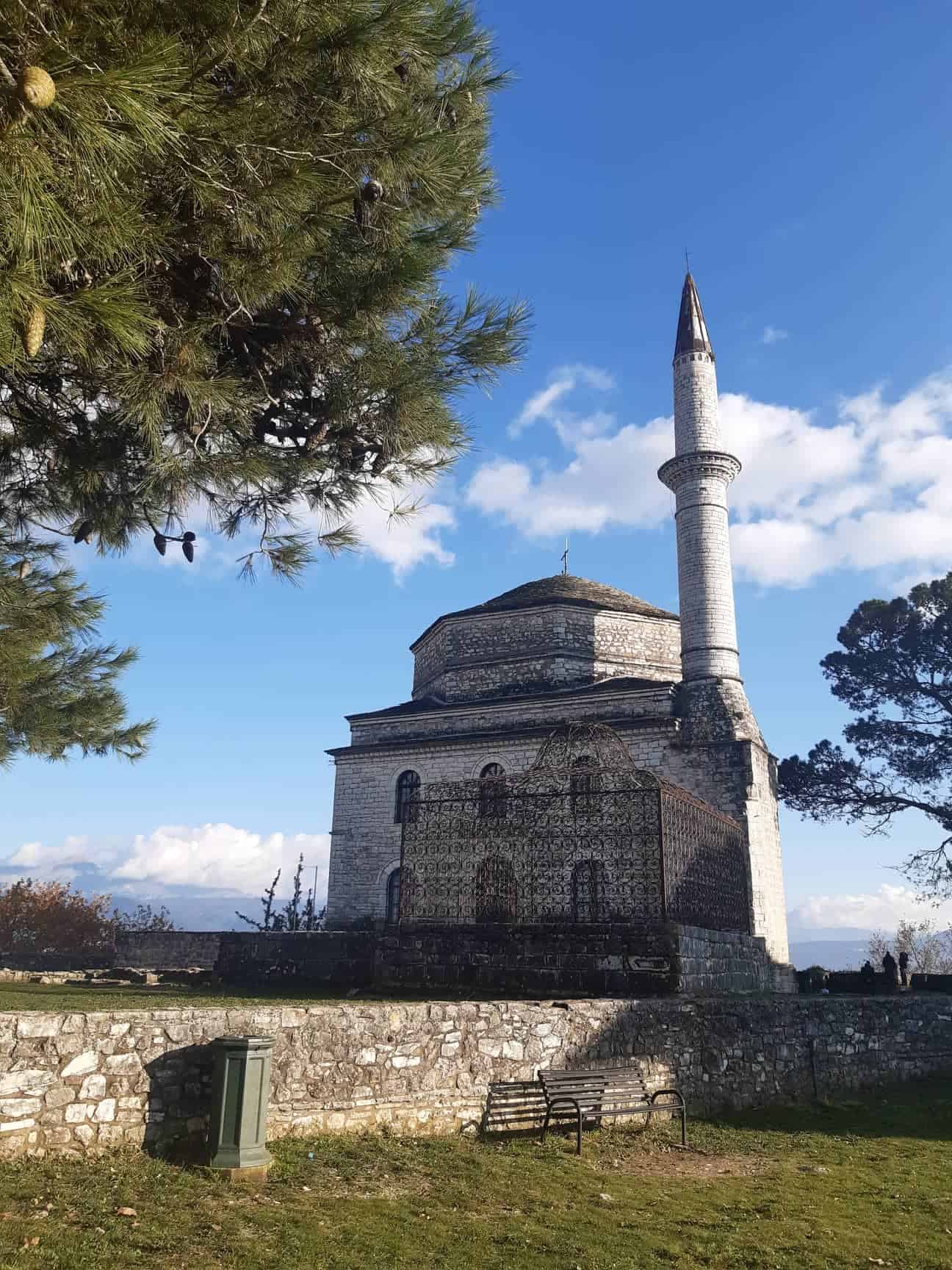 Few international travellers have even heard of Ioannina in Greece. However, as far as Greeks are concerned, this is one of the country's very best city break destinations for winter or Autumn in Greece.
Today, Ioannina is a bustling leafy student town home to the University of Ioannina. It sits on the banks of the Pamvotida River in the country's Epirus region against a backdrop of the gorgeous, snow-capped Pindus mountains.

Ioannina has also played a prominent role in Greek history. Records indicate that the city has existed since the 9th or 10th century, at which time it was considered a very important Byzantine settlement.

Various civilizations have invaded or ruled over Ioannina over the centuries, each leaving its mark on the city. The Ottomans ruled Ioannina for hundreds of years, and the most notorious ruler of the city was Ali Pasha, an Albanian-born despot who ruled with fear and violence.

Today, many old Byzantine and Ottoman structures can be found around Ioannina. Look out for the old Fethiye and Aslan Pasha mosques. You can also visit Ali Pasha's former home.
There is a mysterious, nameless island in the centre of Pamvotida Lake that you can reach by taking a local boat for just a few pesos. Several people live in the little village by the port, and the island is filled with ornate, abandoned monasteries.

A limited number of flight routes service Ioannina from other European destinations. Alternatively, you can take the bus or fly from Athens or Thessaloniki. The city makes a good jump-off point for travelling on to Zagorahoria, Metsovo, or Kastoria.
Belgrade, Serbia
Belgrade is the capital city of Serbia – a country which, for now, remains massively under the radar and is still one of the least visited countries in Europe. If you are interested in Balkan culture, and in travelling somewhere that has not become gentrified or in any way touristic, Serbia can be a wonderful winter travel destination.

You will encounter few tourists here, just friendly locals and the opportunity to learn about the history of one of Europe's most misunderstood nations. Belgrade in particular is a diamond in the rough.

The city is made up of various different neighborhoods, each one like a little city in itself. Dorcol is the oldest part of town and today, it is known as the "Little Berlin of the Balkans" on account of all of its hip craft breweries, themed bars, and coffee shops.

Some of the best street art in the city can be found here. Prior to World War 2, this was the city's Jewish district but sadly less than 2,000 out of 20,000 Jewish residents survived the events of the war. Today, a street labeled "Jevrejksa ulica" (Jewish street) is all that remains from this time period.

The picturesque district of Skadarlija nearby is known as Belgrade's answer to Montmartre. This cobbled little street is filled with quaint cafes, traditional restaurants, and bakeries and is a great place to try some traditional Serbian food, washed down with an inexplicably strong Serbian rakija.
Belgrade makes a great jump-off point for visiting other parts of Serbia and since the country is relatively small, you can get to most places in just a couple of hours. In particular, Zemun, Nis, and Novi Sad are well worth the effort to get to.
Porto, Portugal
Porto is the second-largest city in Portugal, located in the northern part of the country. It is one of the oldest cities in Europe and its historic centre was declared a UNESCO world heritage site in 1996.

The city was established by the Celts and then occupied by the Romans during the 4th century. The Romans named their city "Portus Cale" which has been modified and altered numerous times over the centuries before the city became Porto.

Porto has something of a small-town feel about it. It feels altogether more cosy and welcoming than aprawling Lisbon. It is characterised by its pastel-coloured houses that run along the banks of the river Douro, its ornate churches decorated with colourful azulejo tiles, and its labyrinth-like network of narrow streets.
There is some excellent street art in Porto, with more and more pieces popping up every year as part of a beautification initiative by the council. Strap on your comfiest shoes and explore the historic districts of Ribeira, Massarelos, and Miragaia – some of the oldest in town.

Gaia sits on the opposite side of the river to Porto and is actually a completely different city. It is here where you will find many of the city's port wineries.

Participating in a port wine tasting is one of the things you absolutely must do while in Porto! From here, you can also take a stroll along the waterfront down to the fishing village of Afurada.

If you have a week or two to spend in Portugal, you can use Porto as a base to take day trips out from.
For instance, you can head out to Aveiro, the Venice of Portugal, or to the old city of Braga.
The Cyclades, Greece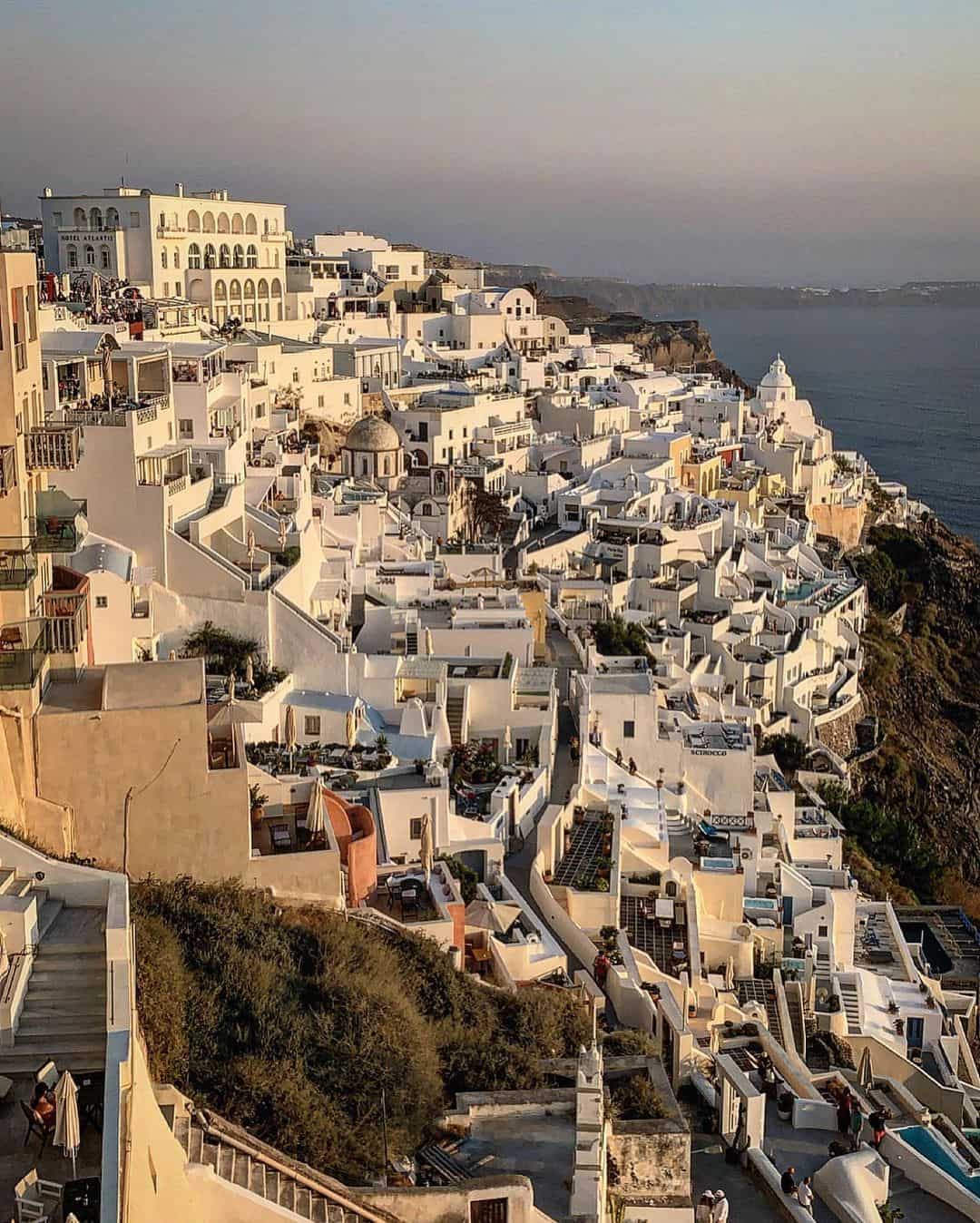 When you mention planning a trip to Greece to most people, their minds automatically conjure up images of white-sand beaches that run alongside crystal-clear cerulean waters. Greece is one of the most popular travel destinations in Europe and the country sees temperatures over 35°C during the day in the summer months.

Some people assume that Greece is hot all year round which it is not. So, if you are hoping to travel to Greece in November for some winter sun and days spent lounging on the beach, that is not really possible.

However, Greek island hopping in November can still be fun if you manage your expectations and acknowledge that a trip out of season is more about experiencing nature, culture, and hiking in Greece. Generally speaking, the further south you go, the warmer it gets.

You will see the mildest temperatures in the Cyclades islands group and in Crete during the winter months. Consider flying into the Greek capital and spending one day in Athens or so.

Then, travel from Athens to Santorini and Mykonos to experience them without the crowds. From there, venture onwards to the idyllic and far less touristic islands of Amorgos, Andros, Kea, Kimolos, and Koufonisia.
A lot of restaurants and touristic businesses close for the season in October in Greece. However, since people live on these islands all year round, ferries still run from the islands to the mainland. Travelling during this time gives you a more authentic look into what living on a Greek island is really like.
Šibenik, Croatia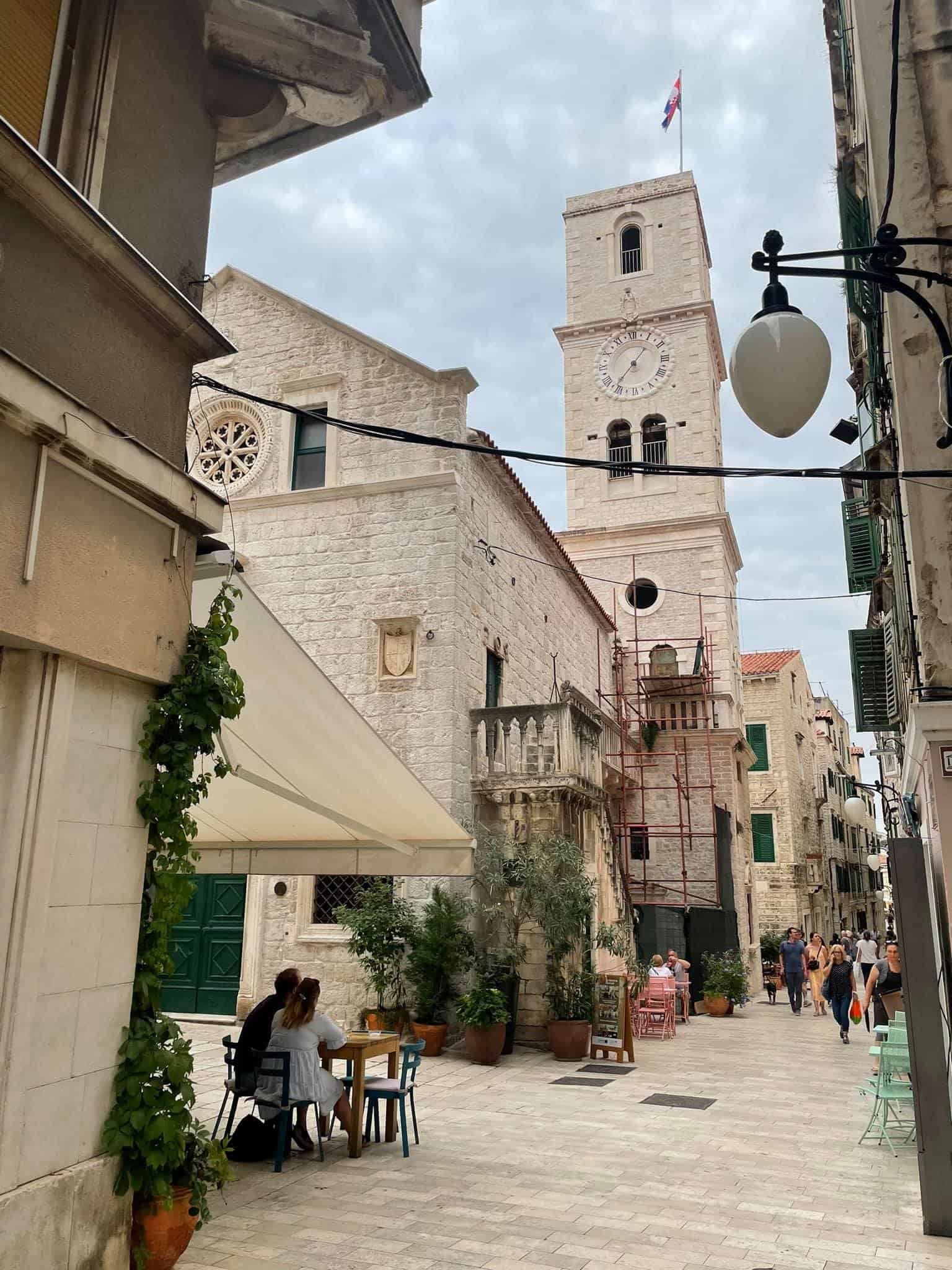 Šibenik Croatia is a gorgeous historic coastal town in the country's Dalmatia region. Few people are aware of its existence and it is often overlooked in most people's Croatia itineraries.

However, those that do take the time to venture here often cite Šibenik as being one of their favourite destinations in the country. The city dates back to the 9th century and it is the oldest settlement founded by the Croats themselves. (Most cities here have Ancient Greek or Roman roots).
You can still expect mild temperatures here in November, and daily averages that range between 10° and 18° Celsius. This is perfect for exploring the city and enjoying an al fresco cappuccino in the various cobbled piazzas. Just pack a coat, some light layers, and an umbrella in case of rain.

The UNESCO-protected Cathedral of St. James is one of the most iconic sites in old Šibenik. It dates back to the 15th century and took over 100 years to build.
Arguably the most fascinating aspect of the building is the 71 lifesize stone heads that are fixed all along the exterior walls. Some of them have very expressive faces and the detail is incredible.

It is believed that the heads were created to represent noble folk living in the town at that time but nobody is certain. The church was used as a filming location for Game of Thrones (it was the Iron Bank).
Catania, Sicily
Catania Sicily is a gritty Mediterranean city on Sicily's east coast. It is affectionately nicknamed the "Naples of Sicily" on account of how its narrow streets with locals hanging their laundry overhead, are reminiscent of Naples, Italy.

Catania is not the most beautiful city, but what it lacks in aesthetics, it more than makes up for in character. This is the island's second-largest city after Palermo.

Many international airports offer direct flights to Catania year-round and better still, the airport is just 15 minutes away from the city centre. The old town of Catania is UNESCO-protected and you should dedicate at least a day of your time here to simply getting lost along its passageways and backstreets and seeing what you find.

Even the most seemingly unsuspecting streets here twist, turn, and open out into bustling piazzas full of life. Head to La Pescheria, the city's fish market, early in the morning to see local fishermen bringing in their freshest catches.

Nearby, visit Plebiscito Road to try the very best of Sicilian street food. The food here is markedly different from that found in mainland Italy and is a highlight of any Sicily travel itinerary.
Order yourself a "cipollata" – spring onions wrapped in bacon and then grilled, or some arancini balls – deep-fried dough balls filled with risotto rice and either meat or veg. The true specialty on this street though is "Arrusti e manga" – 'grill and eat' food. You can choose a meat dish of your choice and have it grilled to your liking.

Catania makes a good base for exploring the rest of eastern Sicily. Taormina, Aci Trezza, and Siracusa are all just over an hour away.
London, United Kingdom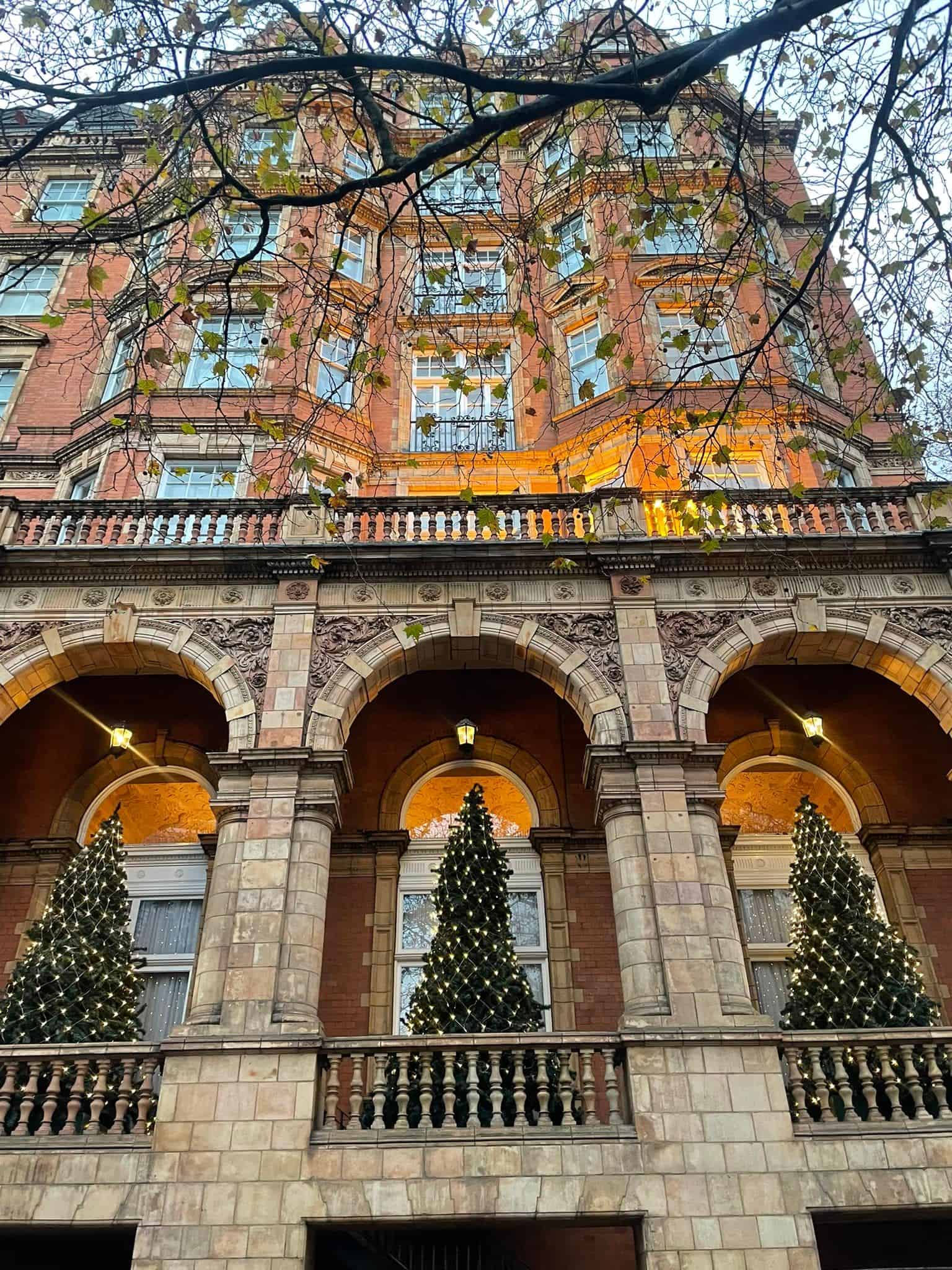 London England is one of the best places to visit in Europe in November. This is particularly true if you are ready to start getting into the festive Christmas mood or you are planning a romantic break in the UK. Unfortunately, the weather in England is not particularly brilliant and unless you are very lucky, you are likely to encounter a lot of grey skies and dreary rainy days in November.

Still, there is so much to do in the UK capital that you won't even notice the rain! From mid-November 2023, Winter Wonderland is set up in London's Hyde Park and the event gets more and more impressive every year.

The event sees London's largest park transform into a phenomenal fairground with rides, games, food stalls, and shows. The Bavarian Village is a faux German market where you can sample all the typical traditions you would at a Christmas market in Germany, while Bar Ice is an incredible pop-up bar made entirely out of ice.
Christmas light displays in the city are typically turned on in mid-November, and you can expect small fairs and events as they are switched on. Of course, there are also those must-see London attractions that are wonderful all year round: The Tower of London, Buckingham Palace, Covent Garden, etc.
Budapest, Hungary
The Hungarian capital of Budapest is quickly becoming one of the most popular city break destinations in Europe. There is no such thing as a bad time to visit Budapest and opting to travel here in November offers a cozy, wintry travel experience reminiscent of a Christmas movie.
Budapest does get cold during the winter months so it is important to wrap up warm. You can expect daytime temperatures between 4° and 9° Celsius.
There are more than 120 natural thermal hot springs in Budapest and their waters are pumped into medicinal baths around the city. These thermal baths offer a great way to warm up on a blistering winter's day.
It is important to note that bathhouses in Budapest are not just spas or saunas. They are striking baths that are set inside opulent classical revival buildings and are worth visiting to admire the grandeur of these buildings alone.
Many of the waters are infused with herbs and are said to offer healing properties to soothe various ailments. While that is still the subject of debate, nothing beats a relaxing soak in a steaming hot bath on a cold November day. For the best of the best, head to the famous 1913 Széchenyi thermal baths or the Gellert baths.
Baths aside, there is plenty to do in Budapest for all the family. Consider reserving tickets to see a festive show such as The Nutcracker or the Magic Flute at the Hungarian State Opera House, and take a cruise along the River Danube at night to see the city illuminated with Christmas lights.
Edinburgh, Scotland
The Scottish capital of Edinburgh is a magical place to be during the winter months. Granted, it is not the warmest place to visit – daytime temperatures tend to range between 6° and 9° Celsius. But if you wrap up warm, you can have a wonderful time.
Start your Edinburgh itinerary by visiting Edinburgh Castle and walking along the Royal Mile. Be sure to reserve tickets to visit the "real" Mary King's Close – this is the only remaining and preserved 17th-century street. It awaits underground just off the Royal Mile. The street is supposedly haunted and Mary Queen of Scott's is said to have once spent a night down here. You can even rent a car in Scotland to visit other locations

There are dozens of museums in Edinburgh, many of which are free to enter. Of course, when it is cold and/or rainy, dipping inside them to be in the central heating is an additional bonus!
The Scottish National Gallery and the National Museum of Scotland are two particularly worthwhile places to visit. In 2022, the Edinburgh Winter Festival is scheduled to take place between the 19th of November and the 3rd of January at which time you can expect various shows, Christmas markets, and musical performances across the city. A German-style market will be set up in the idyllic Prince's Gardens during this time where you can treat yourself to stollen, mulled wine, and German beers, among other treats. 
Thessaloniki, Greece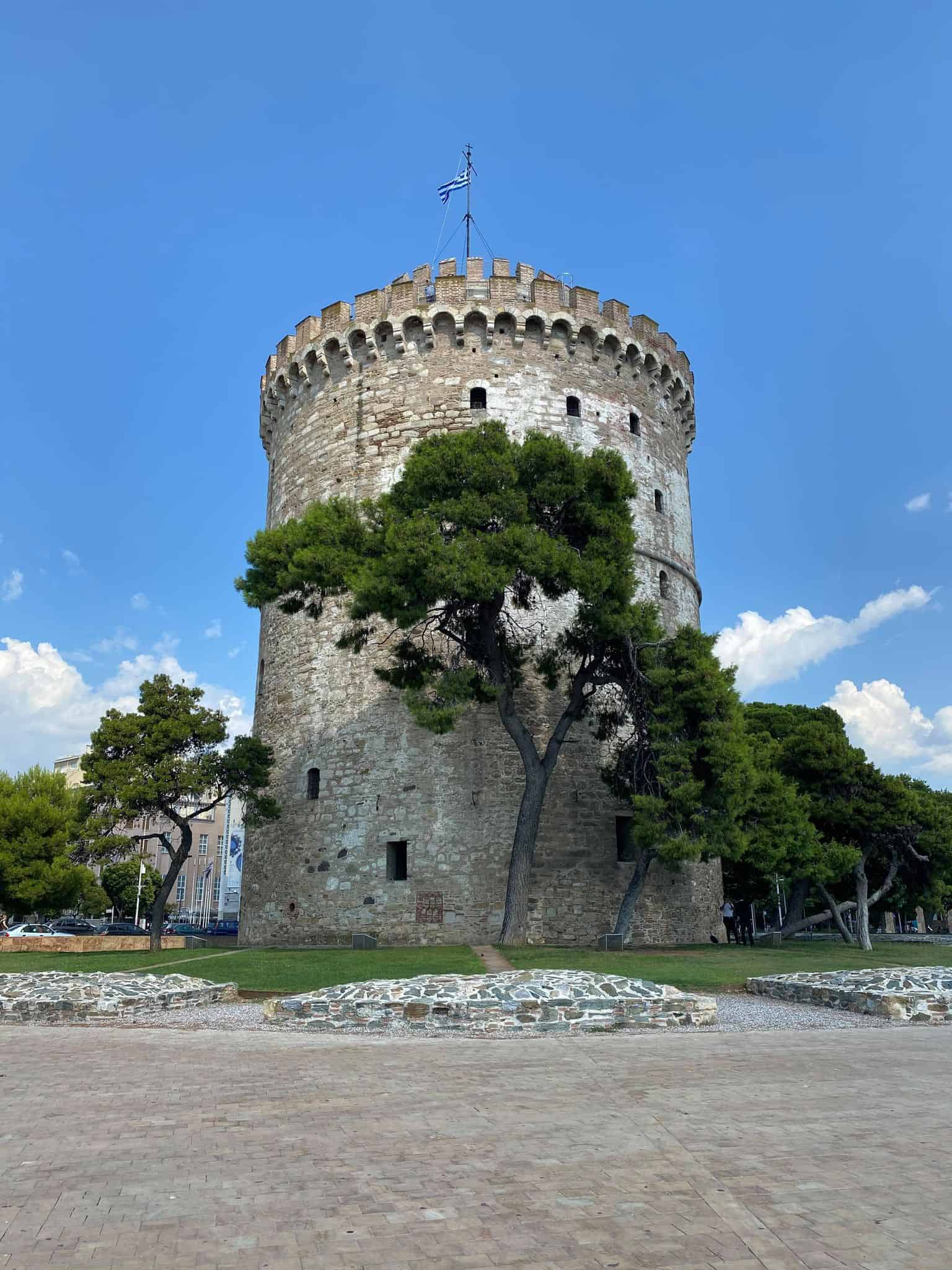 Thessaloniki is Greece's second city. It sits in the Northeastern part of the country, close to the Thermaic Gulf, and is home to 814,000 people.

Despite the number of people living here, the city has a very small-town vibe about it. It is also known as the "foodie capital of Greece".

There are so many Thessaloniki restaurants that have won awards both domestically and internationally. Whether you want to sample traditional Greek food or international fare, there is something for everyone here.

One of the most wonderful things about the Thessaloniki food scene is the fact that there are so many regional restaurants here showcasing cuisines from different parts of the country. Obviously, in an ideal world, you would have all the time in the world to visit every different Greek island group and region of the country. But assuming you don't, you will be able to try every regional delicacy you want in Thessaloniki.

Want to sample food from Drama? Food from Lesvos? Food from Kerkyra? Just come to Thessaloniki, you will find one of the best food scenes in Europe here.
Aside from eating everything in sight, there is a lot to see and do in Thessaloniki. Walking along the Thermaic Gulf and stopping to drink Greek coffee in one of the little cafes overlooking the water is a must.
The 15th-century White Tower is one of Greece's most iconic landmarks. It has functioned as a garrison, a torture chamber (!), and a prison in the past.
Today, it contains a small exhibition room that shows photos of Thessaloniki through the ages. From the top of the tower, you can enjoy incredible panoramas over the city.
Venice, Italy
When people think of travelling to Italy, Venice, along with Rome, Florence, and the Amalfi Coast, is one of the first places that springs to mind. There is nowhere in the world quite like this historic city where you sail between city streets and canals in the back of a hand-painted gondola.
Venice is usually heaving with tourists during the summer which can definitely detract from the experience. In November, you have the opportunity to avoid the crowds.
It is also worth exploring the wider Veneto region during your trip. Spend a few days in lovely Treviso, the supposed birthplace of Tiramisu, and take a day trip up to the charming hilltop village of Asolo.
Lucerne, Switzerland
Lucerne is a spectacularly beautiful city in Central Switzerland that sits on the banks of Lake Lucerne and is surrounded by the snow-capped peaks of the Alps. It is approximately 66km away from Zurich, so you can opt to explore both cities during your winter Switzerland trip, or you can take a direct train straight from Zurich airport. (The journey only takes about an hour).
This is one of the best places to visit in Europe in November if you want to experience a real winter wonderland. Lucerne offers a quintessentially Swiss experience where you can stay in a cute little wooden cabin or stone house against the backdrop of the mountains.
The city is known as "the city of lights" because of its spectacular winter illuminations. The ski/snowboarding season here usually starts from late November onwards and even if you are a complete beginner, you can find an instructor for lessons.
Lucerne has a rich, fascinating history dating all the way back to the Roman era. The sunbleached remnants of a couple of historic structures still remain from this period, including the Roman tower and the Roman castellum.
Vienna, Austria
Vienna, the largest and capital city of Austria is widely regarded as being one of the most beautiful cities in Europe. It has a rich and diverse history dating back to the Roman Era and has passed through the hands of various different civilisations through the centuries, each of which has left its mark on the local culture, architecture, and gastronomy.
Towards the end of the month, the Christmas markets which Western Europe is so famous for start popping up around the city. Here, you can try festive treats like stollen cake, mulled wines and German beer, as well as shop for handicrafts and Christmas decorations.
Some of the best markets in town can be found at Schönbrunn Palace, Belvedere Palace, and the City Hall. Sitting in one of the ornate coffee shops that surround the central squares and plazas with a Vienesse coffee (espresso, chocolate, and whipped cream) and a pastry and watching the world go by is one of the simplest and best ways to enjoy your Austrian winter city break.
Be sure to try an apfelstrudel (apple strudel), a sachertorte (chocolate cake with apricot jam), and a kaiserschmarrn (torn-up pancake with raisins).
FAQs for Visiting Europe in November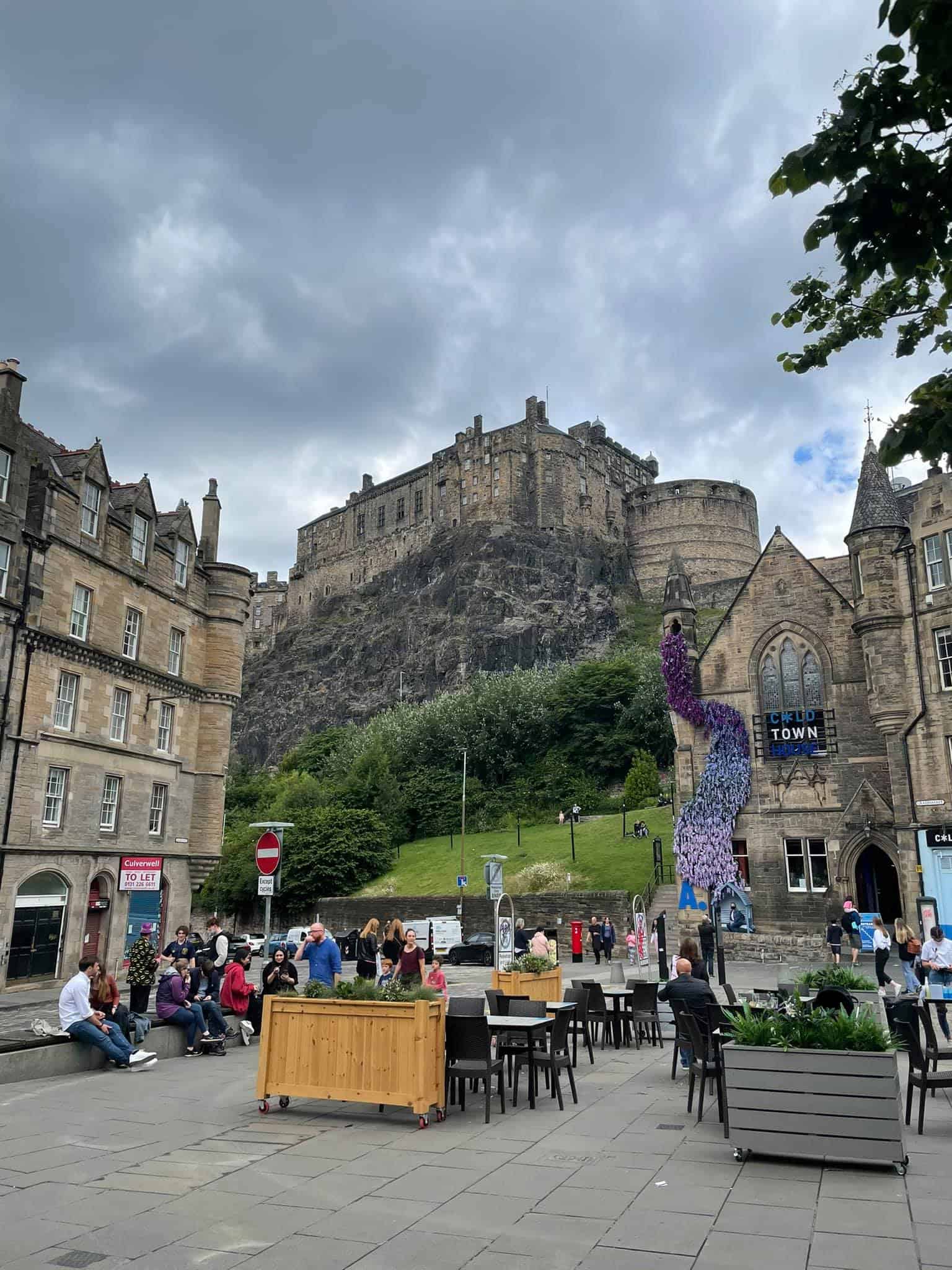 Do you have any more burning questions about the best places to visit in Europe in November? The answers to some of the most popular FAQs are below.
Hopefully, you will find the information you are looking for there. If not, please do not hesitate to reach out!
Is November a good time to visit Europe?
November can be a very good time to visit Europe. Most destinations are a fraction as crowded as they are during the summer months and prices can be up to 50-60% lower.
Which country in Europe is best to visit in November?
The best country to visit in November in Europe is subjective depending on your personal preferences. If you want to experience a really magical, festive place with cold, wintry weather, perhaps you will prefer traveling to Germany to experience the Christmas markets, or to Vienna, Austria.

Alternatively, if you want to escape the cold climes in your own country and experience milder conditions, you may prefer travelling to Southern Europe. Greece, Italy, and Cyprus are among the warmest countries to travel to at this time.
What is Europe like in November?
There are 44 countries in Europe, covering a large area of land. The climate and culture vary significantly from one part of the continent to another.

Southern Europe sees relatively mild winters, while many other parts of the continent get very cold, often to the point of snow and ice. Check the specific weather conditions for the country that you are interested in travelling to in Europe in November as there are so many variations.
How cold is Europe in November?
Temperatures in Europe in November vary significantly depending on which area you are travelling to. Generally speaking, the southern part of the continent is the mildest, and the northern part is the coldest.

Some areas see daytime temperatures between 2 °C to -1°C, whereas other areas see daytime temperatures around 15 °C. You should check the weather conditions and temperature for the specific country that you are hoping to travel to.
Where in Europe is the warmest in November?
If you want to see mild temperatures in November, you are best to head to the southernmost countries of Greece, Italy, Cyprus, and Malta. However, do keep in mind that when it comes to Greek island groups, most tourism is seasonal – meaning that a lot of businesses in the Sporades and the Saronic will be closed for the winter season.
So, for winter travel, you are better off sticking to large islands (like Rhodes, Crete, and Evia) or mainland destinations like Athens and Thessaloniki.
Is November too cold in Europe?
No, November is not too cold in Europe. It is important to remember that Europe is a large continent that is made up of 50 countries.
The temperatures and the weather conditions vary significantly from one part of the continent to another, just like temperatures in the United States vary from the west coast to the east coast, or temperatures vary across South American nations. Generally speaking, the further south you go, the warmer it gets, whereas the further north you go, the colder it is.
Nordic countries like Finland and Sweden see average November temperatures of between 0°C and 4°C. Meanwhile, countries like Greece and Italy have a Mediterranean climate and see milder winter temperatures of between 12°C and 14°C.
Where is it warm enough to swim in Europe in November?
Nowhere in Europe is truly ¨hot¨ in November. However, if you go to Greece, Italy, and Spain, you will still see some brave souls deciding to swim at the beaches.
In the beaches near Athens and in Southern Greece for example, you are looking at average water temperatures of between 17.4°C and 20.8°C. Whether or not that is bearable for you depends a lot on your personal preferences!
Final thoughts on the best European destinations to visit in November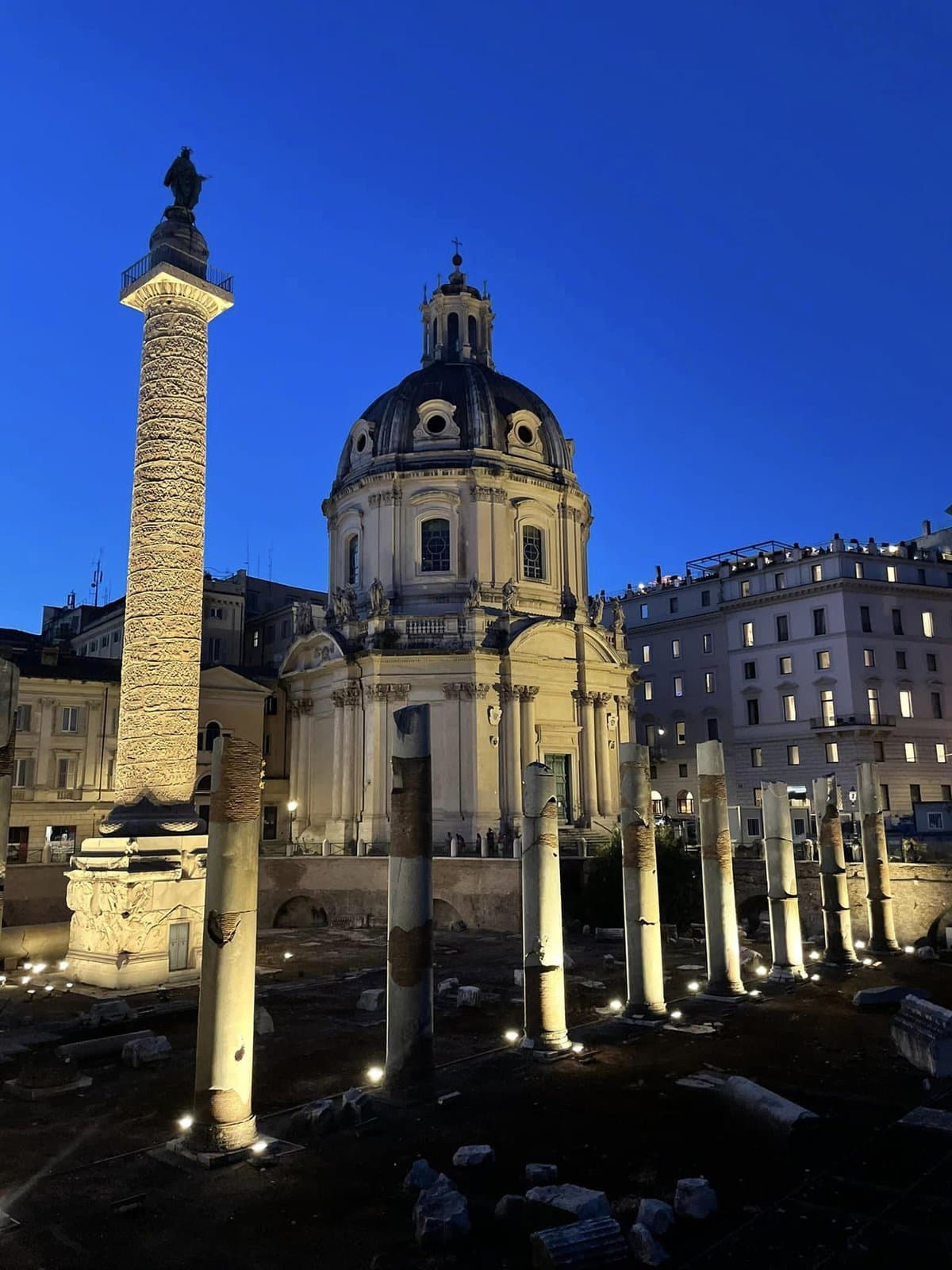 Have you travelled to Europe in November or December? What did you think?
Which destinations appeal to you the most from this list of the best places to visit in Europe in November? Of course, there are other popular city breaks that you could consider like Prague in the Czech Republic, Sofia, in Bulgaria, or Amsterdam in the Netherlands.
The list of possibilities is truly endless.
Safe travels and enjoy Europe during its quieter season! Melissa xo
---