This AthensWas hotel Athens review aims to help you make your decision if you are considering the hotel as a possible place to stay while visiting Athens. The property is well regarded as being one of the best hotels in town.
AthensWas hotel is a five-star property that sits in the beating heart of the Greek capital. It can be found perched on the cobbled boulevard of Dionysiou Areopagitou close to the districts of Makrygianni, Koukaki, and Psiri.
The Acropolis and the sunbleached ruins of the ancient Parthenon are just a five-minute walk from here. As such, the hotel's location provides a perfect base for exploring historic Athens.
AthensWas Hotel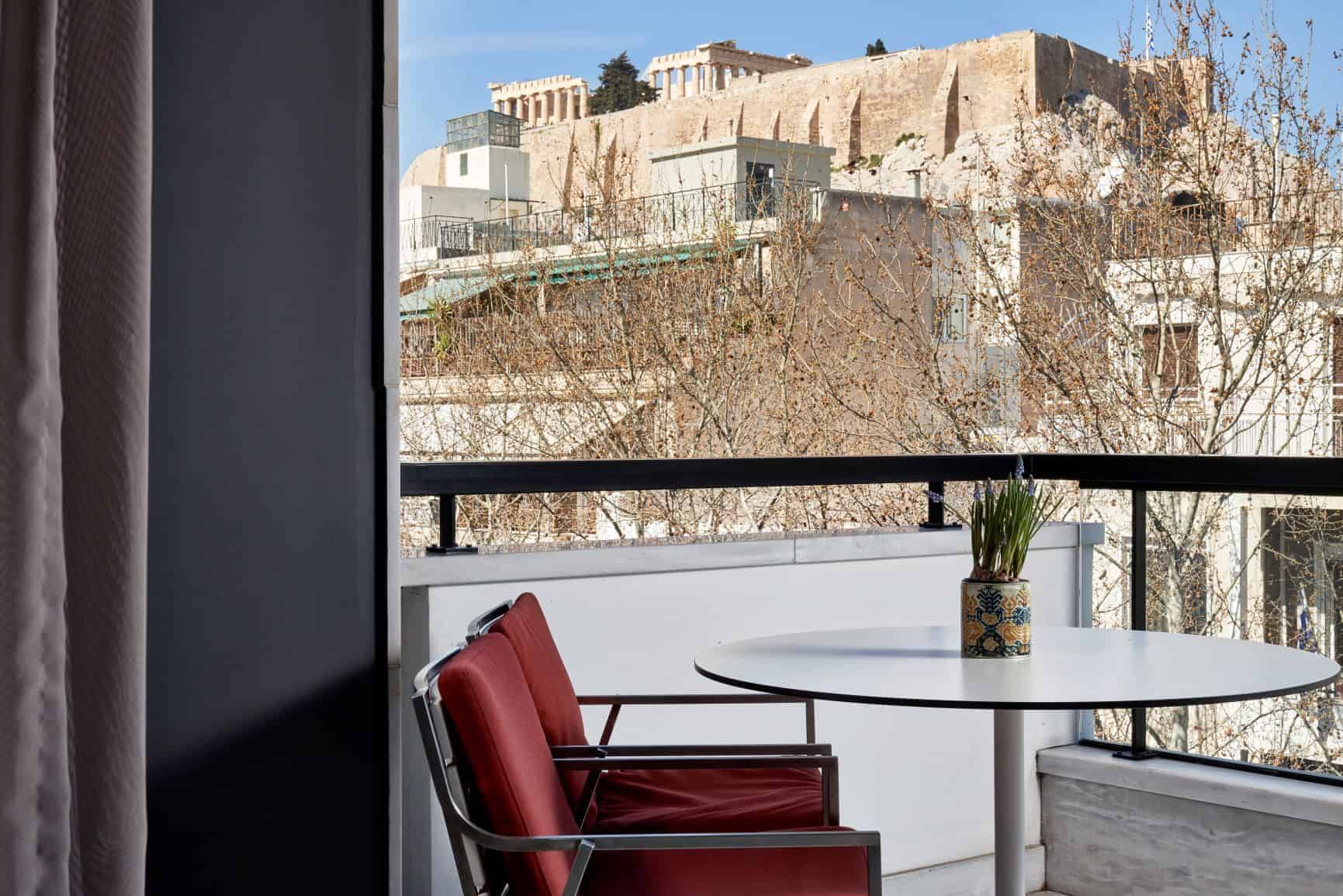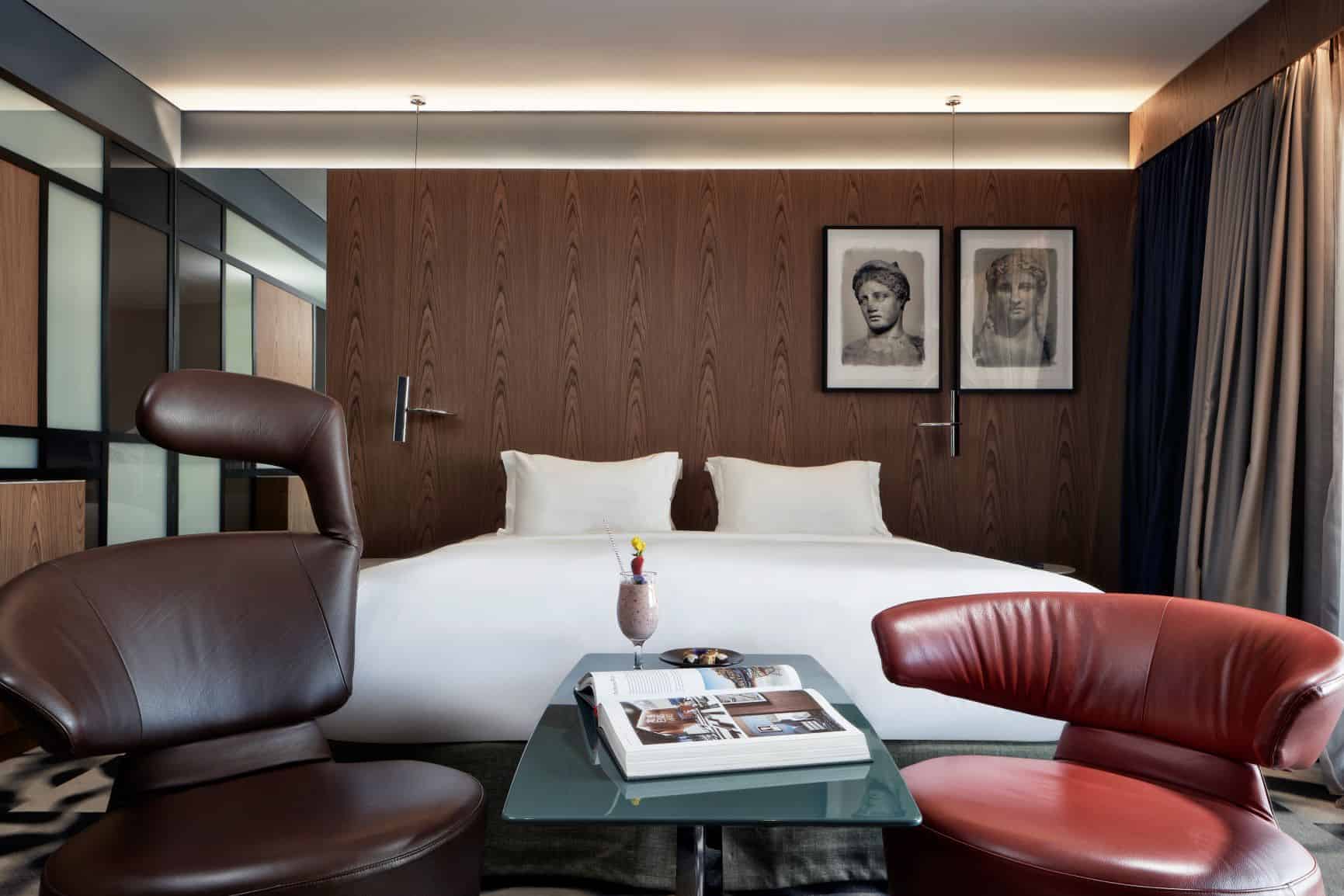 AthensWas has quickly gained a reputation for being one of the best luxury hotels in central Athens. The property sits at a wonderful juxtaposition of ancient culture and tradition meets modern living.
AthensWas Hotel Review: Highlights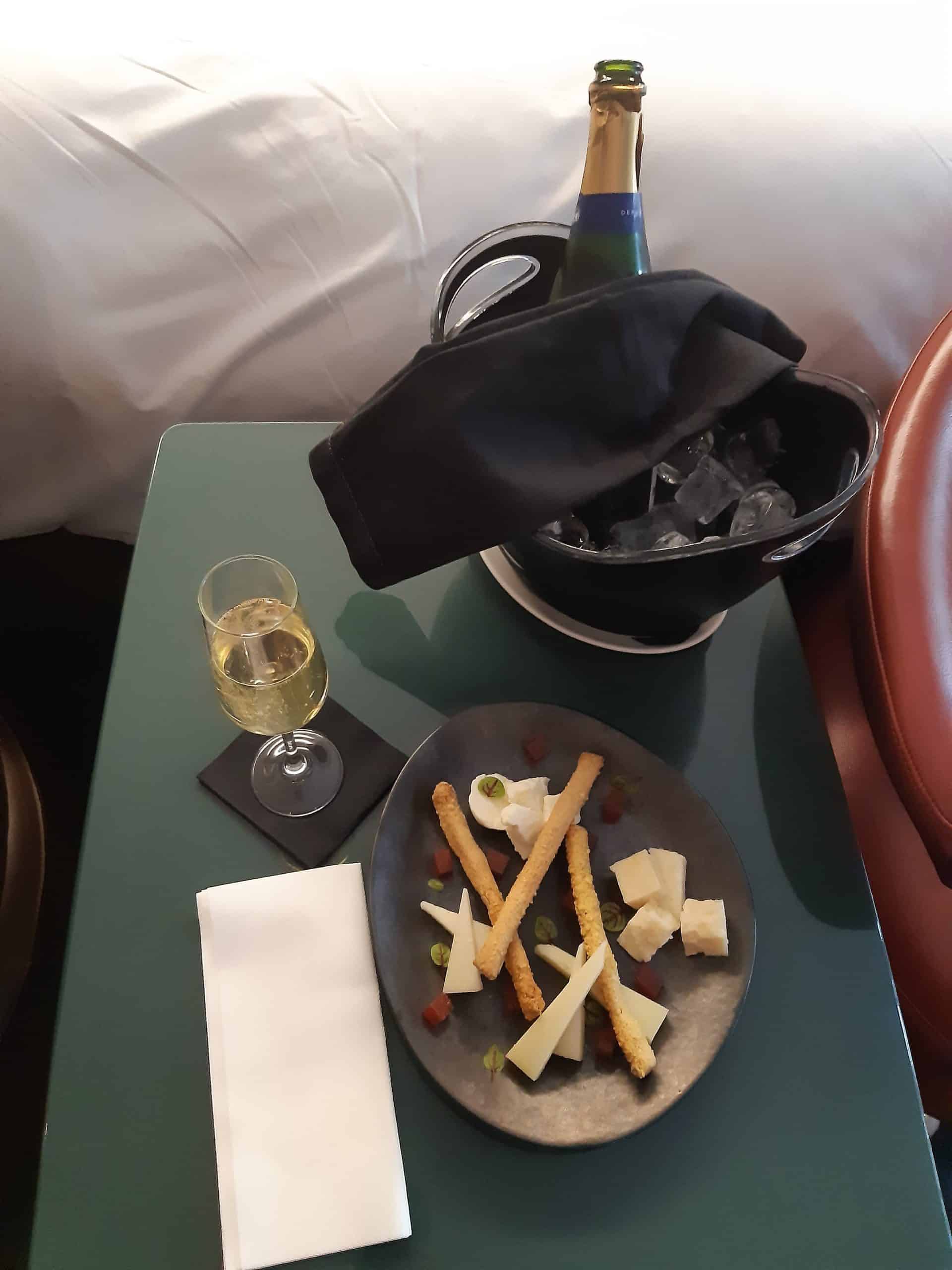 The rooms and communal areas are decorated with bright colours and plush contemporary furnishings. Meanwhile, the walls are decorated with pieces of Greek art and local street photography.
Location, Location, Location
AthensWas Hotel's location means that all of the important sites of the Greek capital are accessible on foot from here. For instance, old Plaka, the Temple of Olympian Zeus, and eclectic Koukaki.
If you are unsure where to stay during your time in Athens, you will not be disappointed if you opt to base yourself at AthensWas.
Dionysiou Areopagitou is one of the main streets that runs through the historic centre. Eclectic boutiques selling artisan products, homely tavernas, and folk singers are all right on your doorstep.
Athens Was offers a thoughtful check-in experience
Guests of AthensWas hotel are greeted with a welcome drink and snack while they complete their check-in process. Then, you are provided with a second drink when you reach your room.
What better welcome to Greece than to cheer "yamas" with your travel buddies over a refreshing glass of Cretan raki or some other Greek alcohol?
AthensWas boasts several excellent dining options
Sense Restaurant is AthensWas' own fine-dining restaurant that sits perched on top of the property. It boasts incredible views over the Acropolis that are among the best in town.
Dishes served here place a modern twist on classic Greek dishes. For example, pastitsio served cannelloni style with oxtail.
Even non-hotel guests can venture up here for dinner and drinks. It is arguably one of the best rooftop bars in Athens.
Incredible service
Guests at AthensWas are treated like VIPs from the moment at which they arrive, until the moment that they check out.
Rooms at AthensWas Hotel
AthensWas provides an intimate hotel experience. The property boasts 21 rooms and suites, each of which has a private balcony and views over either the Acropolis or the charming promenade of Dionysiou Areopagitou.
Whether you opt to stay in one of the hotel's lavish suites or its classic rooms, you will be met with a spacious and comfortable place to relax at the end of each day of sightseeing. 
Highlights of the rooms and suites at the AthensWas hotel are detailed below.
Toiletries
Every room and suite at AthensWas is filled with plentiful fragrant toiletries from the luxury brand Mugler. In the closets, you will find snuggly white slippers and bathrobes for maximum comfort.
Indulgent bedding
A deluxe feather duvet, a Simmons mattress, and a pillow menu combine to ensure that you have the perfect night's sleep.
Stylish design
All rooms and suites are elegantly designed and filled with stylish contemporary furnishings. Athenian street photography and contemporary art pieces adorn the walls, while you can soak in the bathtub of your luxurious marble bathroom.
Excellent amenities
All of the rooms at AthensWas Hotel are stocked with virtually every single appliance and amenity that you could need during your stay. A Nespresso machine, tea, and coffee-making facilities, an HD smart TV, and a fully stocked (chargeable) mini bar of some of the amenities that you can find in the luxurious rooms.
Restaurants & Dining Facilities
AthensWas is a perfect accommodation choice for travelling gourmands. From here, you can taste exquisite Mediterranean and world flavours without even having to leave the comfort of your hotel.
Fine Dining at The Sense Restaurant
The Sense Restaurant which sits atop the AthensWas hotel is widely regarded as being one of the best fine dining restaurants in the Greek capital. From here you have a perfect view of Acropolis Hill and the Parthenon in all their glory. Come at dinner time when the ancient site is illuminated with hundreds of twinkling lights. 
The dishes on the menu at AthensWas place an innovative twist on classic Greek dishes. The food is prepared with excellent quality ingredients that are locally sourced, and everything is prepared in-house – from sourdough bread to condiments.
The dishes highlight the very best of Greek cuisine and allow your tastebuds to embark on an adventure across the country. Wine drinkers should ask their server to suggest a local wine that brings out the flavours of their selected dish.
The Menu at AthensWas changes according to the seasons. Tuck into some small, complimentary hors d'oeuvre to start.
Then, enjoy a refreshing summer "bostani" salad from Limnos island, flavourful Greek mushroom cabbage rolls, rich pastitsio cannelloni, slow-cooked cockerel breast served "barduniotiko" style, and a traditional cake from Lefkada island.  
A la carte breakfast from the comfort of your room
Breakfast at AthensWas is A La Carte and is served in the cosy Promenade restaurant on the ground floor of the hotel. It is also possible to have this delivered to your room so that you can enjoy breakfast in bed, or on your own private balcony.
Created with love by the AthensWas Chef, the menu showcases a selection of continental-style dishes with a Greek touch. Consider ordering a plate of various types of Greek cheese and cold-cut meats.
Alternatively, treat yourself to some Greek-style scrambled eggs "kayianas" with country sausage, peppers, olive oil, and oregano. 
Reaching AthensWas
It is easy to reach AthensWas hotel from Athens International Airport. The hotel sits just a short walk away from the Acropolis metro station.
By Public Transport
You can reach the city centre via bus or metro from Eleftherios Venizelos airport. The metro is arguably the most convenient of the two options.
Take the Metro
Take the blue line metro (M3) to Syntagma. From there, change to the red line (M2) and travel one stop to the Acropolis station.
AthensWas is just a three-minute walk away from the Acropolis metro station. You need a special airport ticket to take the metro. This costs €10 per person and is valid for 90 minutes.
X95 Airport Bus
Alternatively, you can take the bus from the airport. The X95 bus departs outside of gates 4 and 5 at the airport arrivals.
Tickets cost €6 per person. The bus stops at Syntagma square so you need to either walk or take the metro from there. 
By cab
If there are a few of you, it may be more economical to take a cab. You will find plentiful yellow taxis waiting outside of Athens International Airport. The fare should cost no more than around €35. 
Additional Information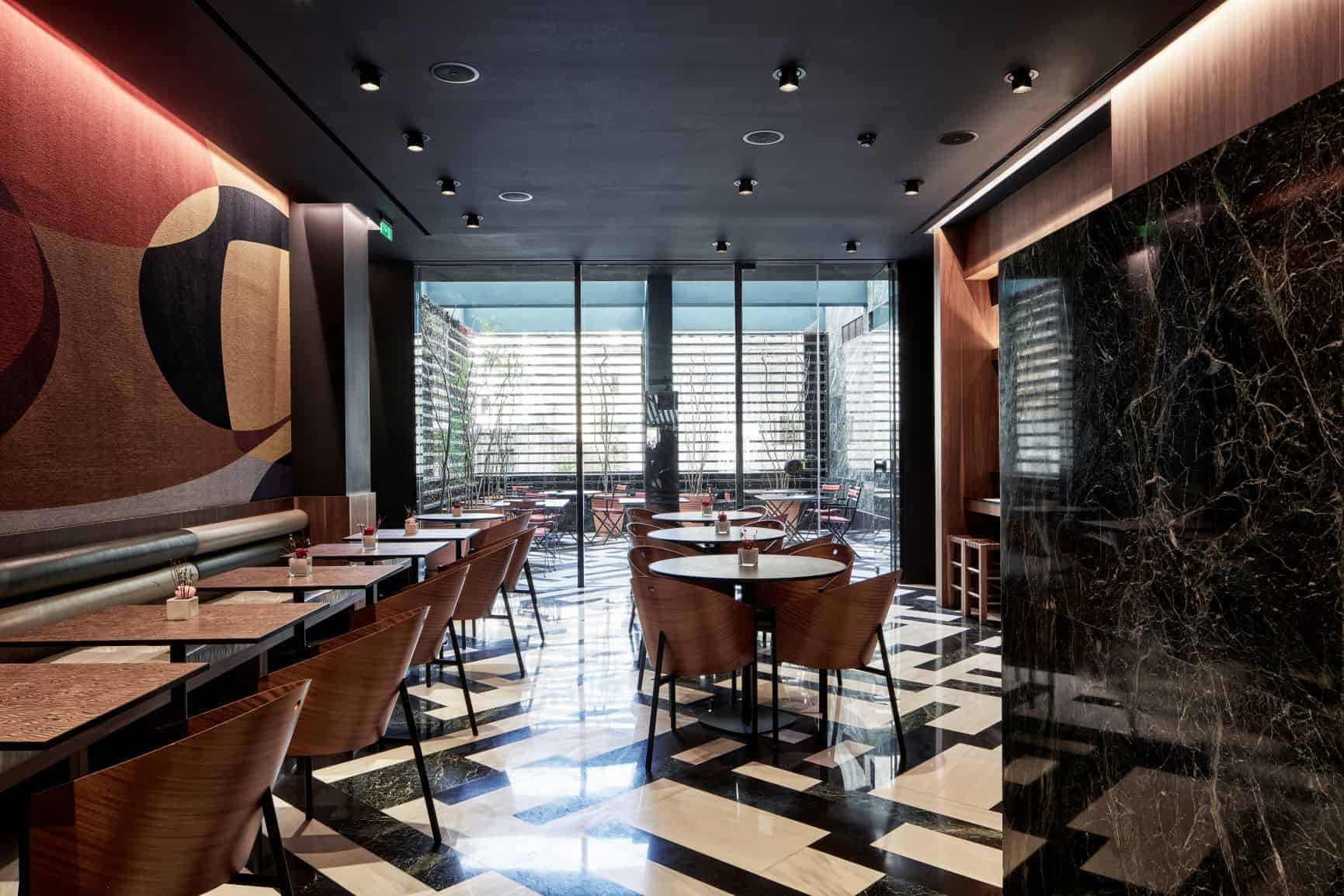 Rooms at AthensWas start from €160 per night. Rates vary depending on the season. Click here to browse the latest room rates and availability.
Hotel Address:
AthensWas Hotel, Dionysiou Areopagitou 5, Athina 117 42
Hotel Contact Telephone:
+302109249954
Hotel E-Mail Address:
Full Disclosure: High Heels and a Backpack was a guest of the AthensWas Hotel. That said, all opinions enclosed in this AthensWas hotel review are my own.
---